Baha'is all over the world are striving to systematize their efforts and to be methodical about their endeavours to "effect a transformation in the whole character of mankind, a transformation that shall manifest itself both outwardly and inwardly". 1 We are given Plans by the Universal House of Justice and are encouraged to think in quarterly cycles of action, reflection, and planning. On the personal level, Baha'u'llah tells us to "bring [ourselves] to account each day", 2 to strive to "let each morn be better than its eve and each morrow richer than its yesterday", 3 and Abdu'l-Baha encourages us to "be constant in offering [daily] obligatory prayer". 4 The theme of systematic action has also been further explored here on Baha'i Blog.
Bullet journaling has helped me to be reliable, methodical and systematic both in my personal devotions, as well as in my service to the world at large; it has helped me create my personal plans and be organized in my efforts and participation in community building initiatives. Of course, bullet journaling isn't the only way to be systematic on a personal level, but I'd like to share my personal experience here in the hope that others might find something useful in it.
What is a Bullet Journal?
About two years ago the concept of a "bullet journal" first appeared on my radar as an analogue method to organize one's life (a good introduction by bullet journal creator, Ryder Carroll, can be found here). It combines notes and to-do lists with yearly planning and monthly reviews. Tasks, appointments, and notes are given special symbols, called "bullets" (in my case a dot, circle, and dash respectively, though the whole system can be personalized), and an index is created at the front of the notebook where the topics and page numbers of important notes are recorded, so that one can refer back to them later on and create a sense of continuity. Starting with a pen and a blank page in a (page-numbered) notebook, the user of the system creates what he or she needs at that time, whether that be a daily task list, a monthly overview, a list of books to read, a spread of places to visit, or anything else. Because of this, in its essence, a bullet journal is a notebook which includes all aspects of one's life from the daily task list and appointments to long-term goals, reflections and thoughts. By having it all in one place, it can help the person using it live a more coherent life. Some people, like myself, enjoy decorating their pages (called "spreads" in bullet journal jargon), but this is purely optional. The bullet journal system is a tool which is meant to be continually adapted to the particular needs and requirements of the individual using it.
How using the Bullet Journal system is helping me become a better Baha'i
In sharing what has been helping me, I would also like to emphasize that there is no right or wrong way to use a bullet journal. While I like to make my pages pretty, this is not the important point of the system, and one can spend as much or as little time on decorating and setting up one's journal as one likes. The most important aspect is that it serves the user, that it makes it easy to refer back to notes and tasks, to help one be systematic, and to track progress.
Like with any learning, finding the best way for me to use the bullet journal system was a process of trial and error. At first I tended to copy and adapt other people's ideas, before slowly starting to come up with my own. I realised that I actually quite enjoy being artistic (to some degree), and it has helped me develop calligraphy skills. My bullet journal is the place where I plan out my service projects; make notes during Nineteen-Day Feast consultations, reflection meetings or while listening to talks; structure and track progress towards my reading goals for deepening; and ensure to follow up with contacts I made. By creating my own habit trackers, I am able to see my progress and consolidate the practices of reading the Writings twice daily, reciting the Greatest Name, and reflecting on the day.
In addition to the more typical spreads such as daily or weekly task and appointment lists, monthly overviews, to-read lists, and the like, the following spreads or additions have been of particular importance to my personal growth as a Baha'i:
This is what a typical day might look like. Alongside my to-do list and appointments, I try to include quotations I would like to incorporate in my life. This not only serves as a reminder throughout the day but it also aids me in memorizing and internalizing them.
In order to try and be systematic about staying in touch with my new and old friends, to know who I've invited to activities or holy day events, to keep up to date with their lives, etc, I make a list each month of whom I would like to contact. On this spread I write myself little notes about what's going on in my friends' lives, which helps me stay connected with them.
In order to be more systematic about deepening my knowledge of the Faith as well as other religions in God's eternal faith, I created this reading plan for 2018.
This is a spread I made for the Fast a few years ago. I coloured in each circle as the days passed, and tried to make time to reflect on the questions I had created for meaningful self-reflection.
In addition to being a system that has helped me immensely to be more organized in my service, and more constant in the application of the laws of Baha'u'llah, bullet journalling has also led to some lovely conversations about the Faith with some members of the online community of bullet journal enthusiasts, which has led some people to look more into the Baha'i Teachings.
If you would like to learn more about the bullet journal system, I would highly recommend checking out the official website (http://bulletjournal.com/) as well as doing a search on your favourite social media platform (e.g. Facebook, YouTube, Instagram etc). Here are some of my favourite bullet journalling YouTube channels: Sunshine & Stationery, Full Flourish, Carrie Crista, and Boho Berry.
---
Posted by
After obtaining her doctorate in astrophysics in England, Steph moved with her husband to Munich where she spends her days working in data science. In her spare time, she is a bit of a bookworm, enjoys being creative (e.g. through art or music), loves being outside in the beautiful nature of Southern Germany, practises yoga, and strives to create within her neighbourhood a community that feels like home. She is inspired by the Baha'i Writings, as well as those of other religions in the one eternal faith of God. The thing she feels most grateful for in the Faith she discovered about a decade ago is the sense of hope which it gives in a world seemingly broken by disunity. Believing that Baha'u'llah's vision of a peaceful and unified world is not only possible, but inevitable, is what spurs her on to try and contribute her part.
"*" indicates required fields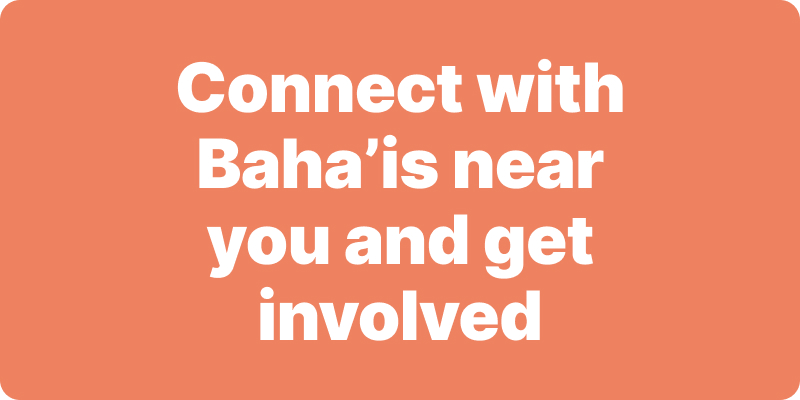 Join activities, celebrations, study groups, spiritual empowerment and education programs for young people, and more.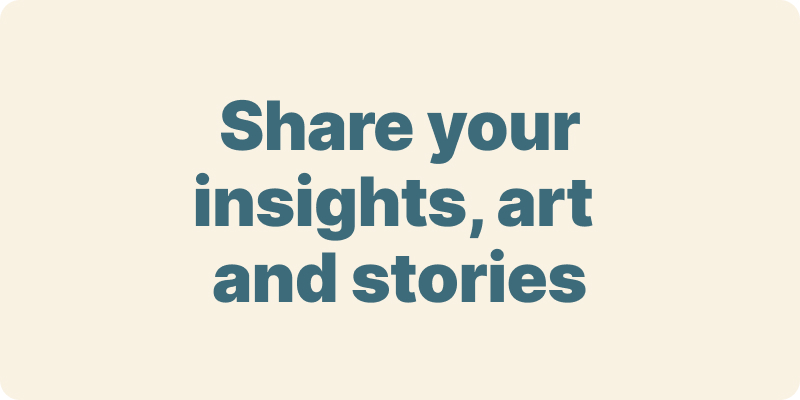 The arts and media have a critical role in how we share our community experiences. We've got resources, projects and more to help you get involved.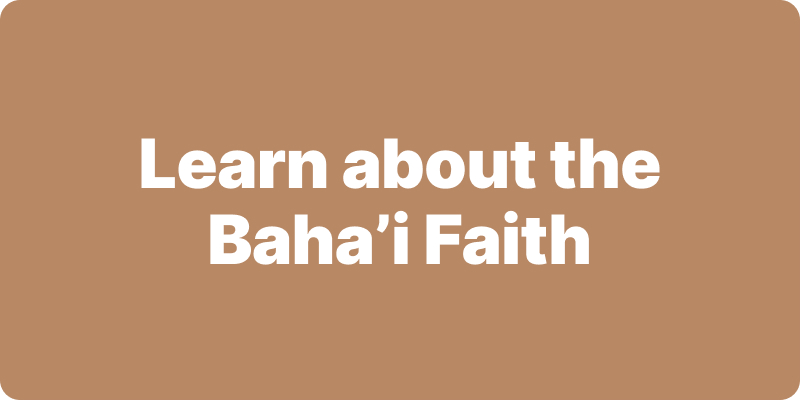 Baha'i beliefs address essential spiritual themes for humanity's collective and individual advancement. Learn more about these and more.
We acknowledge the Traditional Owners of country throughout Australia.

We recognise their continuing connection to land, waters and community. We pay our respects to Aboriginal and Torres Strait Islander people and their cultures; and to elders both past and present.
Baha'i Blog is a non-profit independent initiative
The views expressed in our content reflect individual perspectives and do not represent the official views of the Baha'i Faith.
Visit the site of the
Australian Baha'i Community
and the Baha'i Faith Worldwide