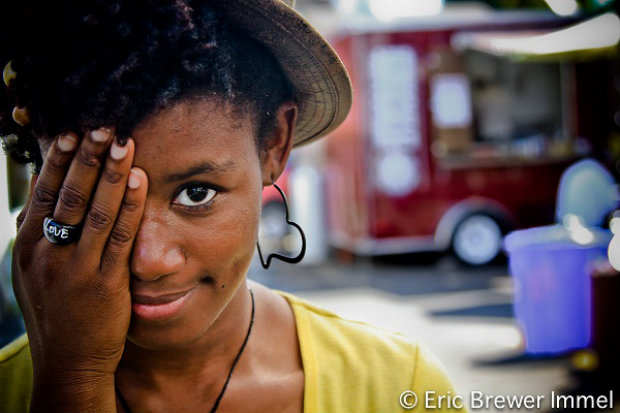 If you've never heard of the lyrical medium of what's known as 'spoken word', then in you're in for a treat! Actually, even if you have heard of it, you're still in for a treat!
Ladies and gentleman, please welcome to the stage 'Andrea Hope'!
I first came across an example of Andrea's spoken word from a video she posted on Youtube based on one of her tracks called 'World Citizen' (which I've included for everyone to watch further down in this post). According to the Portland Poetry Slam "Andrea journeyed to the center of the Earth and has brought back its heartbeat, carrying the delicate fire on her tongue." Andrea is co-administrator of the Portland Poets Exchange and she dedicates her time off stage to social progress by teaching community children's classes, biking in dresses, hosting couch surfers, teaching visual art to men in recovery, and hugging trees.
I got in touch with Andrea to find out more about her and the art of spoken word.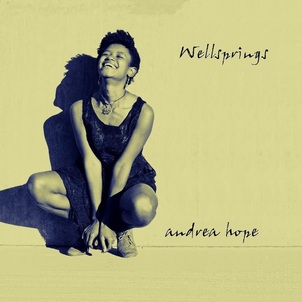 Baha'i Blog: Can you tell us a little bit about the art of spoken word?

Spoken word is a combination of poetry and performing art. The difference between poems that I write as literature and those I write for spoken word is definitely about the interaction with an audience. When someone reads your poem, they have time to go over it continuously and get at all of the symbolism and intricacies of the piece. With spoken word, you usually have less than 5 minutes to convey a concept or emotion to a group of people, and if they miss something, the poem keeps going. This is why I try to write my spoken word pieces with a conversational tone in mind.
Baha'i Blog: How long have you been expressing yourself through the medium of spoken word and why did you find yourself so drawn to it?
I have been writing poetry since elementary school. The most intense period of writing was after my beloved great-grandfather, John C. Jones, died. Honestly sometimes I didn't even know what I was writing about, just that it made me feel so much lighter. I performed a poem at our graduation ceremony in middle school, but I didn't think of it as spoken word at the time. One of the teachers read my poem from English class and suggested I submit it as they were accepting "speeches" for the event. It wasn't until college, at George Mason University, when I understood the art form of spoken word. I saw someone read a poem in this style at an open mic and thought "I could do that". There were few opportunities to do performance poetry at my university but a few years later I found out about the National Poetry Slam and very whimsically decided to go to St. Paul, Minnesota, and volunteer for a week so I could interact with and be inspired by fellow poets.
In terms of being drawn to it, poetry has been an intimate form of therapy for me for many years. I love storytelling, especially from singer-songwriters. If I could sing, I'd be doing that as well. So often I listen to Ray LaMontagne, Lauryn Hill, Allen Stone, and John Mayer, and just feel like they "get it". There is a vulnerability to storytelling, in music or in poetry, that I love. Doing performances and producing a CD was really me using my talent to bring those two sides of myself together. I love it because it's vulnerable. Really all of us humans are desiring the same things; love, purposefulness, freedom. Spoken word says I am inviting you to be apart of my story, my longing, and I hope that people feel closer to me and each other afterward.
Baha'i Blog: What inspired you to write 'World Citizen' and can you share the lyrics with us please?

I am a wanderer. I have traveled a good amount in these last few years, and one day I was on a plane and there was this article about Barack Obama. The writer was criticizing his referring to himself by the term "world citizen" and explaining that to be a citizen, you have to be affiliated with a country. I think the symbolism of that phrase is quite obvious, so a combination of my feelings toward that article and my understanding of the necessity of the oneness of mankind from the Baha'i Writings led to the poem "World Citizen". I first performed in at an event called Tiny Planet, where I was opening up for singer-songwriter, Adam Crossley. The popularity of this piece has really instilled into me how much unity is possible. I was nervous about performing it for people who are not Baha'i or not religious, which is the case for most of my friends in Portland, though the do believe in a higher being. However, I have also found that this desire to realize humanity's oneness, to feel part of a community, is everywhere. Truth is truth, no matter where it comes from. The Guardian has written "Truth is found everywhere. It would be indeed difficult to find a creed or a doctrine of any sort in this world that did not possess some facet of truth; this is what Bahá'u'lláh believed and taught. But everything has a source or focal centre; the focal centres of truth are not broken up or distributed at random, but, like the sun, are concentrated in one mighty source whom we call a Prophet or Manifestation of God. What we find in each other, and in various creeds, are rays from this source—but the source is the all-important thing, and to recognize and turn to it gives one an infinitely greater degree of strength and enlightenment than to try to find its rays, one here and one there, scattered about among our fellow men."
Baha'i Blog: How have you been able to share your talent with others and what do you hope people will gain from listening to your lyrics?
Shortly after going to the National Poetry Slam in 2010, I moved to Portland, Oregon and the Portland Poetry Slam community is credited for much of my growth and amazement at the power of spoken word. I have shared much of my poetry through events, including amazing writing workshops, associated with the people I've met through that Slam. I also have really tried to tie my poetry to organizations and events that are in line with my values. I have been featured in The American Baha'i, radio shows, an interfaith magazine, and many events with social profit organizations. In addition to feeling connected to my poetry, I hope that it inspires people to use their talent to inspire more people (lol). My greatest achievement would be to have someone say "I want to do ____ like she does poetry". Whatever talent or art form is dear to them, I hope people will use their given capacities to inspire and create change in an intimate and compassionate way.
Baha'i Blog: Thanks so much Andrea for taking the time to do this, and keep hittin' us with your wise flow!
Check out Andrea's video of 'World Citizen' below, and she's also given us the lyrics which we've included below the video. Enjoy!
'World Citizen' – Andrea Hope
They say I can't be a "world citizen",
that statement's contradictory.
Well, allow me to redefine sense and sensibility.
I am a world citizen;
my race is human.
My sister lives in Swaziland, my brother's Cuban.
El es mi hermano, whichever language he's using.

They say I can't be a "world citizen" because there's too many states
but They won't ask me for my visa at the heavenly arrival gate.
I couldn't fly first class, so He sent me a Coach,
and we always travel United so if my wings get tired, see my family keeps my soul afloat.
And this is what my pilot wrote:
"the earth is but one country and mankind its citizens,"
so my grandpa built that temple that my uncle's surely praying in, whichever one you're thinking of, Australia up to Greenland.
And oh, you like my necklace, because I really love those sneakers.
My auntie made 'em both, see she lives in Indonesia.
you asked that boy in Israel? What? He said he didn't know me?
Well, we both came from Abraham so see he's really my homie.
And I got a couple cousins that I can't pronounce their names,
but we ain't phased when face to face 'cause we face a phase of change.

He put complex in our complexions 'cause our souls all glow the same.

So make room in this show, 'cause these are all my kinfolk.
And no, I don't always agree with what they do and say, but when we get lost I don't feel the need to stray,
rather bend knees to pray.
Because when I reach my family reunion at my Father's station,
He'll ask me baby did you come alone,
or did you bring me the nation?
Posted by
Naysan is passionate about using the arts and media to explore the teachings of the Baha'i Faith. Back in 2011, Naysan started up the Baha'i Blog project, channeling his experiences in both media and technology companies to help create a hub for Baha'i-inspired content online.
"*" indicates required fields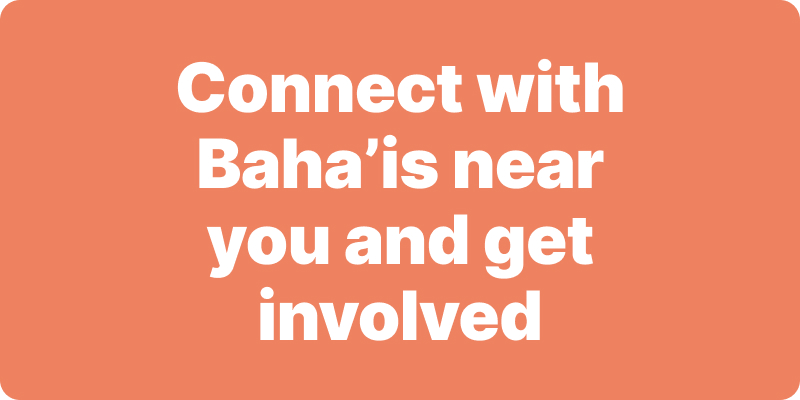 Join activities, celebrations, study groups, spiritual empowerment and education programs for young people, and more.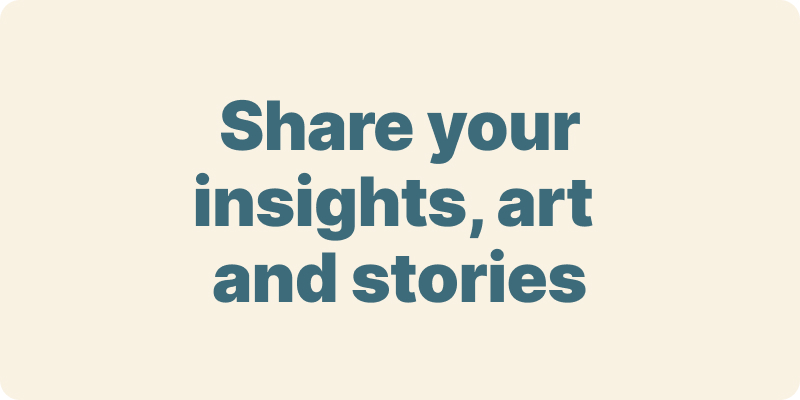 The arts and media have a critical role in how we share our community experiences. We've got resources, projects and more to help you get involved.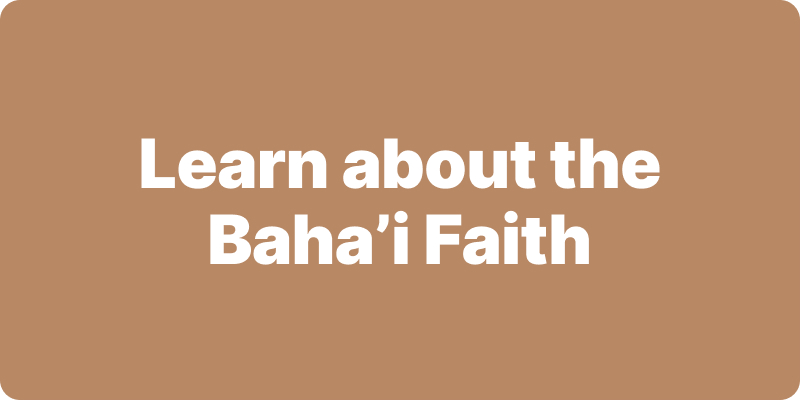 Baha'i beliefs address essential spiritual themes for humanity's collective and individual advancement. Learn more about these and more.
We acknowledge the Traditional Owners of country throughout Australia.

We recognise their continuing connection to land, waters and community. We pay our respects to Aboriginal and Torres Strait Islander people and their cultures; and to elders both past and present.
Baha'i Blog is a non-profit independent initiative
The views expressed in our content reflect individual perspectives and do not represent the official views of the Baha'i Faith.
Visit the site of the
Australian Baha'i Community
and the Baha'i Faith Worldwide