Cloud9: A New Podcast Exploring the Baha'i Faith Through the Eyes of Artists
October 11, 2018, in Articles > Audio, by Naysan Naraqi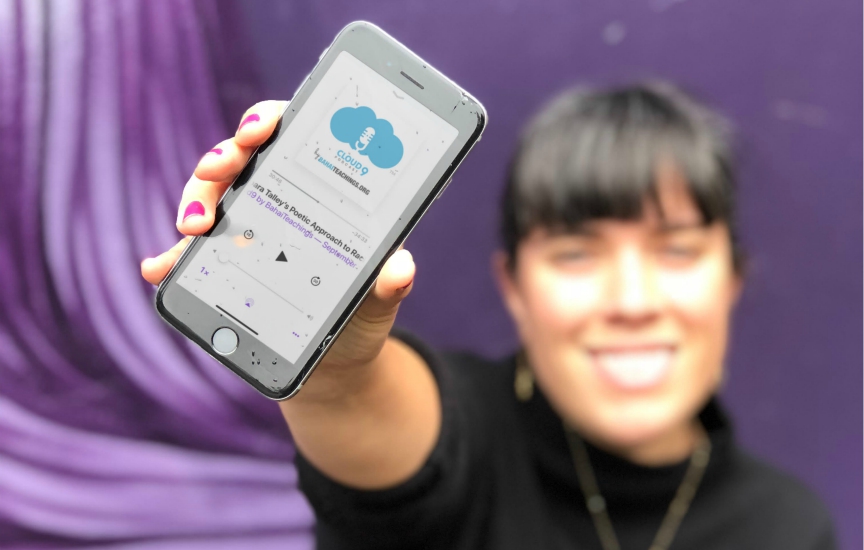 Our friends at Bahaiteachings.org have recently started a podcast called "Cloud9", which shines a light on the artistry and creative process of artists around the world.
The host of the series is Shadi Toloui-Wallace, the Arts Editor of BahaiTeachings.org and an incredible artist in her own right. We've interviewed Shadi before about her music (such as her most recent album, Daughters of the Kingdom), and she was also a guest on the Baha'i Blogcast with Rainn Wilson. This time we wanted to hear more about Cloud9 and Shadi graciously obliged, so here's what she shared with us:
Baha'i Blog: Hi Shadi! To get started, can you tell us a little bit about the history of BahaiTeachings.org and your role as the Arts Editor?
BahaiTeachings.org is an individual initiative website that began about seven years ago. The site provides a platform for Baha'is from around the world to share their personal perspectives on applying the Baha'i teachings to their everyday lives and communities. Content is presented through articles, talks, interviews and, most recently, music playlists and podcasts. It is all aimed and designed for seekers and those learning about the Faith and its many teachings for the first time.

I was invited to be part of the team as Arts Editor in early 2018 to learn more about how arts can play a role in the website's teaching efforts. Along with writing for the site, I curate its monthly music playlist and produce a podcast that interviews Baha'i artists called Cloud9.
Baha'i Blog: Can you tell us a little bit about the Cloud9 podcast and what it's about?
The purpose of Cloud9 is to highlight Baha'i artists from around the world, who are using the Baha'i Faith and its teachings to inspire their work, in creating art that contributes and uplifts society. It stemmed from a realization that there are many cool and inspiring Baha'i artists out there who are exploring various aspects of the Faith through their art and serving their communities in unique ways. Cloud9 offers a space for dialogue and reflection on these topics, that will hopefully inspire others to create their own art and support others to do the same.
Baha'i Blog: Can you tell us a little bit about yourself and why you decided to do the podcast?
I'm a Baha'i and musician. I've had the bounty of putting the sacred Writings of the Baha'i Faith to music. I've been recording albums of this nature for over a decade. The music is played in homes and gatherings all over the world and has landed me in the most spectacular spaces. It took me years to reconcile this duality that I felt between my faith and my music and to confidently recognise them as one entity and share them with my peers. Over the last few years I've become increasingly curious about how the Baha'i Faith informs my art, and how it informs and inspires other Baha'i artists. I'm also curious about how they are incorporating it into their own work and creative process, whether subtlety or explicitly. Spirituality is often stigmatized in the contemporary art world, but I knew so many artists that were inspired by various aspect of the Faith, and were channeling it either through their work process or the final product. When I shared this concept with Payam Zamani, who is the co-founder and editor-in-chief at BahaiTeachings.org, he saw a great opportunity to teach the Faith, through the voice of Baha'i artists, as they are all learning and exploring different aspects of the Baha'i Faith in their own, unique and creative way!
Baha'i Blog: Why do you think it's important to have conversations and content like this, and what do you hope listeners will take away from the podcast?
I think that for a faith that is as new as the Baha'i Faith, many Baha'i artists and communities are questioning or exploring the role that art plays — whether it be music, visual, performance, written etc — in community life. Whether it helps us explore aspects of the Baha'i Faith, deepen our knowledge in them, offer new insight, or contributes to the teaching and community building efforts, I feel that we as a community are trying to find a place for it and are still learning how to support and nurture it.

I believe it's an important conversation to have because the Universal House of Justice has told us that they long for art that is enshrined in the Baha'i teachings, and we need to prepare for this as the Faith grows and expands. As artists, educators, inventors and creators we are also exploring how we can contribute to this new culture as it emerges:

"As this centripetal movement of populations accelerates across the globe, some elements in every culture, not in accord with the teachings of the Faith, will gradually fall away, while others will be reinforced. By the same token, new elements of culture will evolve over time as people hailing from every human group, inspired by the Revelation of Baha'u'llah, give expression to patterns of thought and action engendered by His teachings, in part through artistic and literary works…..We long to see, for instance, the emergence of captivating songs from every part of the world, in every language, that will impress upon the consciousness of the young the profound concepts enshrined in the Baha'i teachings." – The Universal House of Justice, 12 December, 2011

Ultimately, my hope is that listeners, whether they identify as Baha'i or not, gain new insight into the Writings and teachings of the Baha'i Faith. I hope that my interviews can really portray the diversity of this Faith, that there is a place for everyone, and everyone's contributions are meaningful and valid to the advancement of our fields and communities. I want to imagine that the conversations we have in the podcast provide new insights into aspects of the Faith, maybe someone will hear something they heard before but see it in a new way that will strike a chord with them. I want listeners to leave Cloud9 with the knowledge and appreciation that behind every piece there is meaning, positive intent, hard work, and a spiritual force guiding and supporting its creation.
Baha'i Blog: Why was it important to focus the podcast on the arts?
I think as a society we are taught to believe that many industries are worthy of nurture and support because they contribute to infrastructure etc, but as an artist I've often felt like the arts were an afterthought. Like, let's get all these other things right first, and then we can think about how to make it look "pretty". I know many artists who have been marginalised by their community, or been taken advantage of, because society just didn't know how to value their contributions. I feel that it's important to focus the podcast on arts because Abdu'l-Baha tells us that "art is worship", and the harder we work excelling and perfecting our art, the closer we come to God! I mean, how fortunate and lucky to be an artist and to be able to work towards such a high station! I want to honor the artist's potential to connect to the Creator through their work, and being able to take everyone along with them by sharing it with the world. Cloud9 is a space to highlight what Baha'i artists are doing and how they're transforming the lives of others and bringing them closer to God:

"I rejoice to hear that thou takest pains with thine art, for in this wonderful new age, art is worship. The more thou strivest to perfect it, the closer wilt thou come to God. What bestowal could be greater than this, that one's art should be even as the act of worshipping the Lord? That is to say, when thy fingers grasp the paint brush, it is as if thou wert at prayer in the Temple." – Abdu'l-Baha, Extract from an untranslated Tablet by Abdu'l-Baha

There are many ways to touch people's hearts, I truly believe that the arts has the potential to bring in larger numbers of friends into the community building process because it's a medium unconfined to words and language. As a community we are learning how to diversify our teachings efforts to a wider cross section of society. The arts can do this!

"With the evolution of Baha'i society which is composed of people of many cultural origins and diverse tastes, each with his conception of what is aesthetically acceptable and pleasing, those Baha'is who are gifted in music, drama and the visual arts are free to exercise their talents in ways which will serve the Faith of God. They should not feel disturbed at the lack of appreciation by sundry believers. Rather, in knowledge of the cogent writings of the Faith on music and dramatic expression…they should continue their artistic endeavours in prayerful recognition that the arts are powerful instruments to serve the Cause, arts which in time will have their Baha'i fruition." – The Universal House of Justice

Because this Faith is so nascent, we are in the process of learning how to support and nurture our artists, and provide a space for them to explore and utilise their gifts for service. I believe that spaces like Cloud9 offer an opportunity to explore, deepen and empower artists and the listeners.
Baha'i Blog: What sort of topics and experiences have you covered so far, and what's something that has really stood out to you from the series so far? For instance, is there a common thread or theme that runs through everything, or that is really interesting to you?
Although the premise of Cloud9 is to interview Baha'i artists, I feel that it's so much more. By interviewing artists who are also Baha'i's you open up the conversation to how they live, create, perceive, function and serve in this world. I feel like artists have this special connection to the spiritual world that is almost tangible. It's been so interesting to unravel the spiritual process that goes into creation, how the Faith informs tones, lines, shapes, and even industry practice, parenthood, service, prayer, decision making, ethics. The podcast offers a space for artists to open up about what connects them to the Baha'i Faith and the Writings, how it enables them to contribute to certain levels of discourse. We need Baha'i's in all aspects of life in society, working toward unity of vision, striving for justice, and placing value in the things that matter. Artists have the unique ability to creatively express the teachings of the Baha'i Faith in a tangible, practical, relatable and beautiful way. It's important to recognise this, develop a deeper understanding of the process, and nurture the spirit in others who are trying to do the same.

A few common threads that I've recognised that ties the artists I've interviewed is the value of prayer and meditation in the creative process, the idea of beauty, and how to be of service. I think this is an incredibly profound insight as, if we understand that the artist has prayed for divine inspiration, collaborated with the spirit to create something beautiful, that can be of service in some way, we can't help but want to support it and come along on that journey with them.

In a recent interview with Jack Lenz, he expressed how music is like connecting people to their future life in the next world. He shared that music is like the journey, that ladder, for souls to ascend to the supreme horizon and to prepare themselves for meeting their Creator. He said that music provides a sense of harmony between the soul and its Creator, so if you can create something that lifts the soul to see the splendour, that this is the highest form of beauty. The splendour, he says, are the characteristics and attributes of God. God is that real source of beauty, and this beauty is the highest aspiration for the soul. I was so humbled and moved by Jack's words, which were only reflections of his belief in Baha'u'llah.

"We, verily, have made music as a ladder for your souls, a means whereby they may be lifted up unto the realm on high; make it not, therefore, as wings to self and passion." – Baha'u'llah, Most Holy Book
Baha'i Blog: What sort of response have you received so far?
Many listeners have said that the the conversations on Cloud9 have been uplifting. Some have told me that it's motivated them to get back into an art medium they were once exploring. Others have shared that the conversations have offered new insight into a teaching or Writings of the Baha'i Faith, and helped them see it in a new light. For the artists who I've interviewed, they often remark how wonderful it is to be asked about the Faith and how it informs their work and how Baha'u'llah's words have directly impacted them. There are so many nuances and emotions that can be elaborated on in a conversation, versus the written word. I'm grateful that the team at BahaiTeachings.org have offered me the platform that have these conversations and the role that art plays in advancing society.

It even sparked one listener recently to become a Baha'i!
Baha'i Blog: What new knowledge have you gained through this experience?
I basically had to learn from scratch how to host, record, and produce a podcast from start to finish, all with a humble posture of learning of course. I'm still learning, and am always open to growing and improving my interview style and production methods. I've been really lucky that the team at BahaiTeachings.org has trusted me with this project, but also given me to confidence and support I needed to grow. I feel like I've come a long the way.
Baha'i Blog: How can people find out about the podcast?
The podcast is available through BahaiTeachings.org, Soundcloud and also on the iTunes podcast app, just search for Cloud9.
Baha'i Blog: Thank you so much, Shadi! It's been wonderful to hear all about the thinking behind Cloud9, and we look forward to listening to upcoming episodes!
Posted by
Naysan is passionate about using the arts and media to explore the teachings of the Baha'i Faith. Back in 2011, Naysan started up the Baha'i Blog project, channeling his experiences in both media and technology companies to help create a hub for Baha'i-inspired content online.
"*" indicates required fields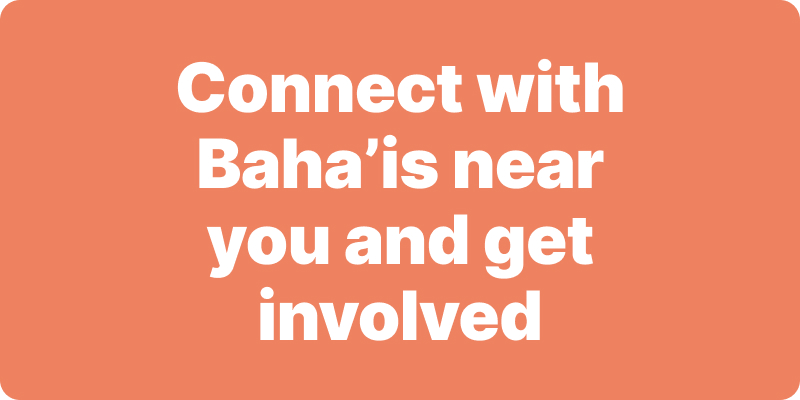 Join activities, celebrations, study groups, spiritual empowerment and education programs for young people, and more.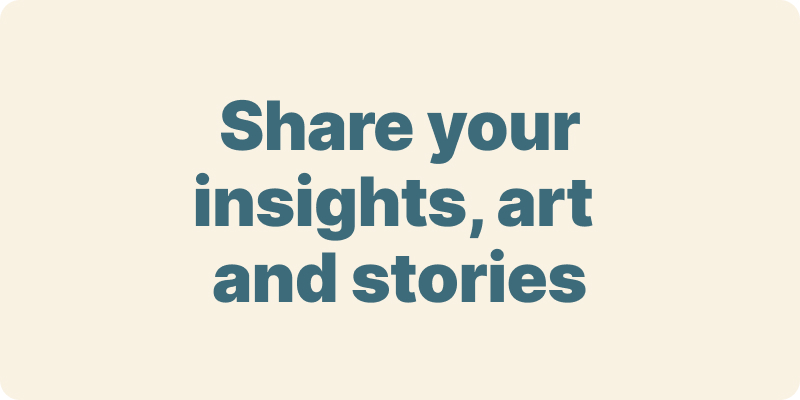 The arts and media have a critical role in how we share our community experiences. We've got resources, projects and more to help you get involved.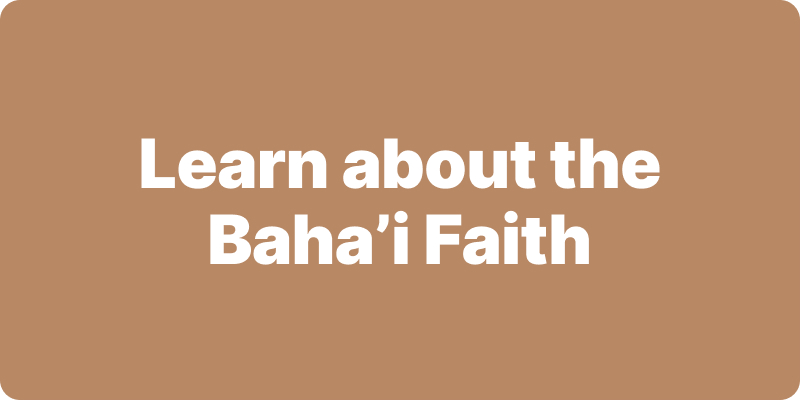 Baha'i beliefs address essential spiritual themes for humanity's collective and individual advancement. Learn more about these and more.
We acknowledge the Traditional Owners of country throughout Australia.

We recognise their continuing connection to land, waters and community. We pay our respects to Aboriginal and Torres Strait Islander people and their cultures; and to elders both past and present.
Baha'i Blog is a non-profit independent initiative
The views expressed in our content reflect individual perspectives and do not represent the official views of the Baha'i Faith.
Visit the site of the
Australian Baha'i Community
and the Baha'i Faith Worldwide