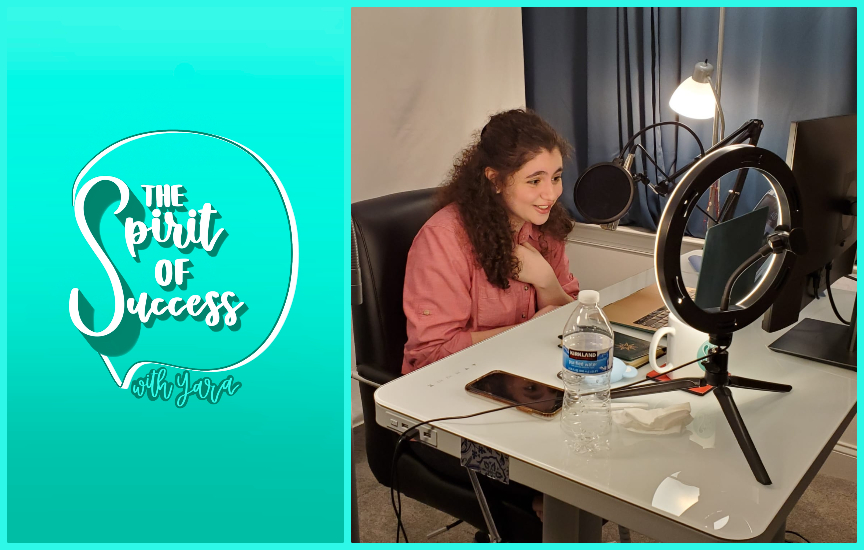 Yara Ayache is an articulate and energetic youth who, in my opinion, is very successful! What is success, and how we can live coherent lives that balance work with service are some of the main topics she tackles in her aptly named video interview and podcast program called The Spirit of Success.
Yara graciously agreed to tell us about herself and her series and we're delighted to share what she told us:
Baha'i Blog: Can you tell us a little bit about yourself?
Hi! My name is Yara and I am an 18 year old Baha'i youth from Maryland, USA. My mom is Iranian, my dad is Syrian, and I was born in the US. Some of my favorite hobbies include playing my instruments, listening to music, dancing flamenco, and bullet journaling. I really love learning about and exploring different cultures and speaking with people and hearing their stories. In addition to my podcast and interview series, The Spirit of Success, I am engaged with various other activities and organizations. I have recently become an ambassador for Humanity Rising, a wonderful organization which empowers youth to lead and make change. I also founded and direct a youth volunteer-orchestra called Youth of the World Orchestra which promotes cultural awareness and unity in diversity through the universal language of music. Something special about the orchestra is that we play ethnic music from around the world incorporating traditional ethnic and classical instruments, including instruments that are not native to the culture of the pieces we may play. For example, we played a piece called "Yi Jian Mei" which is a song from China, but used a variety of non-Chinese instruments, including the Daff, an Iranian instrument. Coming up pretty soon, I'll be starting my first year of college, majoring in psychology.
Baha'i Blog: Can you tell us a little bit about The Spirit of Success podcast?
Of course! The Spirit of Success is a Baha'i-inspired podcast and video interview program that delves into the ideas of the importance of engaging in service and making it a part of our lives and careers, the meaning of success, the role of youth in society, creating a better world, exploring careers, and learning more about your favorite professionals and celebrities all in one interview.

On the program, I speak with well-known and accomplished individuals about their careers, how they got their start, how they integrate service into their lives and combine service and career, what success means to them and how this definition has evolved throughout their lives and careers, the role of youth in today's society, the advice they have for people who would like to pursue or are currently in a similar career path to theirs, and any new projects or upcoming endeavours that they have, including occasional sneak peaks.

My goal with the podcast is to educate about and to emphasize the importance of integrating service, virtues, and values into our careers and lives, the important impact that doing so has in creating meaningful change in our world, and to inspire people, especially youth, to pursue their dream or desired careers and find a path in life about which they are passionate.

I want to show that it is possible to be "successful", whatever each of our personal definitions of success may be, and accomplish a lot in your career and life while consistently maintaining your virtues, values, and ethics and using your career as a vehicle for serving and helping to advance humanity.
Baha'i Blog: What inspired you to create it?
In 2019, I created an Instagram for my Baha'i community called @bahaisofhoco. Though I initially created the account for my community, to my happiness and surprise, the page has actually grown an international following. On the account, I post quotes from the Baha'i Writings, announcements, and a series about Baha'i professionals and celebrities in which I research them and write short biographies about their lives and create posts featuring quotes about the impact of the faith in their professional and personal lives.

As I posted more in the series, I soon found myself trying to include a whole lot of information into these tiny Instagram captions and being left with more questions than answers from what I was researching on the internet.

With this in mind, I thought to myself, 'Why don't I make a program or podcast, of some kind, where I could ask them the questions I had directly, and explore the topics of success, how they incorporate service into their lives and careers, and how they use their success to serve and make meaningful change in our world?" At the same time, being a youth myself, I wanted to provide some insight into different careers for youth and others deciding on a career path, and I wanted to discuss the role of youth and service in our world to inspire and motivate service-mindedness in youth. With these ideas and topics in mind, I decided to create my interview and podcast program and name it The Spirit of Success.
Baha'i Blog: What do you hope listeners will take away with them, long after they've finished listening?
After they finish watching or listening, some of the main points I hope they take away with them are:

* To continue thinking about how we can incorporate service into their lives and careers, learn about different ways that we can do so, and internalize the impact that doing so can have in advancing our world.

* That success is an ever-evolving definition and that its evolution allows for growth in our lives and our goals. Also that the setbacks, failures, and challenges we may experience along the way can also pave our path to success depending on how we decide to view them.

* Realize that change begins with each and every one of us individually and that this includes changes of all different kinds, including changes in our personal lives, in our society, and in our world.

* For anyone looking for a career, I hope they leave with more insight about a career that interests them and that it inspires them to take the steps necessary to achieve their goal.

* Especially for youths, I want them to feel empowered and motivated to make a difference, to engage in consultation, and to realize that it is important for us to prepare and educate ourselves to make meaningful change in our world.
Baha'i Blog: What's something you've learned in the process of creating these episodes?
One thing that I've learned in the process of creating these episodes and the podcast, especially in the initial days of the podcast, was going out of my comfort zone to ask people for help, especially initially as I was planning and trying to sort out the logistics of my program, and later on asking for people's support in getting the word out and helping to share the message of the show. I am happy to say that I am growing in these areas though. In technical skills, I have also learned a lot in a lot of different areas, including self-teaching how to edit videos and improving on my editing skills.

Amongst all the people who have helped and supported me, I wanted to give a special thank you to my parents, sister, Khotan Shahbazi-Harmon, Masud Olufani, KC Porter, and Steve Sarowitz for believing in me, being generous with their time, sharing their knowledge with me, and giving me pointers along the way, and all the other guests who came later and showed their support with their encouragement and by getting the word out by reposting and sharing with their friends and followers. My interactions and conversations with every guest have left me learning yet another new thing each time.
Baha'i Blog: Where can people find the podcast or find out more?
You can watch The Spirit of Success on YouTube, or listen to the show on your favorite podcasting platforms including Spotify, Apple Podcast, and Google Podcast.

If you want to stay updated with announcements about the show, submit questions you would like me to consider discussing on the program with guests, or get involved in discussions related to the topics discussed on The Spirit of Success, follow the show on Instagram, Facebook, and join the show's Facebook group under "The Spirit of Success!". To find all the platforms on which you can check out "The Spirit of Success" and keep up with the latest updates, visit https://linktr.ee/thespiritofsuccess/.

Be sure to subscribe, like, and share!
Baha'i Blog: Congratulations on your podcast series, and thank you so much, Yara, for taking the time to share this with us!
Posted by
In her innermost heart, Sonjel is a stay-at-home parent and a bookworm with a maxed out library card but professionally she is a museologist with a background in English Literature. She currently lives on Prince Edward Island, an isle in the shape of a smile on the eastern Canadian coast. Sonjel is a writer who loves to listen to jazz when she's driving at night.
"*" indicates required fields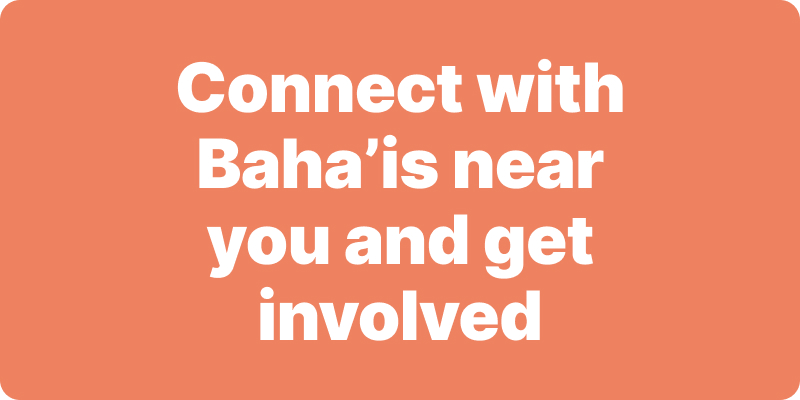 Join activities, celebrations, study groups, spiritual empowerment and education programs for young people, and more.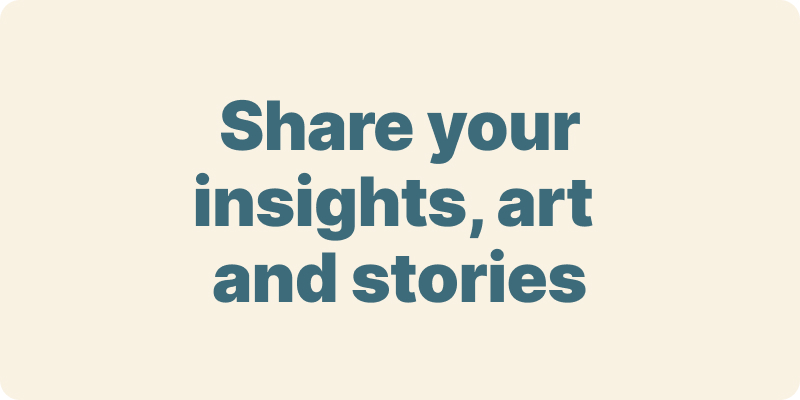 The arts and media have a critical role in how we share our community experiences. We've got resources, projects and more to help you get involved.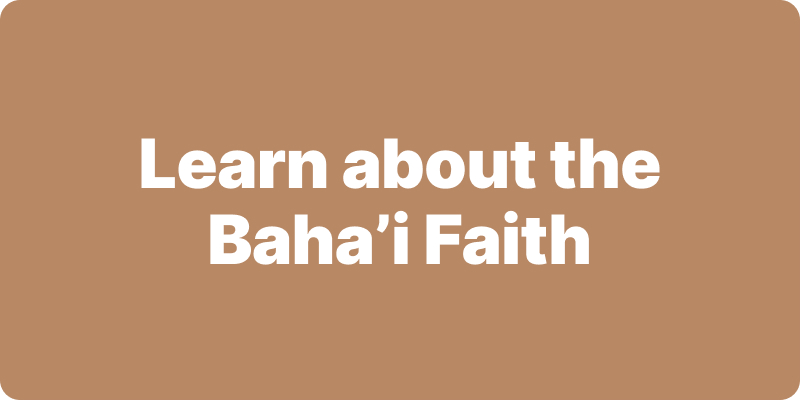 Baha'i beliefs address essential spiritual themes for humanity's collective and individual advancement. Learn more about these and more.
We acknowledge the Traditional Owners of country throughout Australia.

We recognise their continuing connection to land, waters and community. We pay our respects to Aboriginal and Torres Strait Islander people and their cultures; and to elders both past and present.
Baha'i Blog is a non-profit independent initiative
The views expressed in our content reflect individual perspectives and do not represent the official views of the Baha'i Faith.
Visit the site of the
Australian Baha'i Community
and the Baha'i Faith Worldwide