This Naw-Ruz Baha'i Blog turns five, and we're so excited about all the things we've managed to achieve and learn over the last year! So excited in fact that we even got a cake made! Yes, that picture above is of a real cake and not a Photoshop'd image! (Thank you Kiana!)
We've had so much great feedback and help from so many people in every part of the world, and the team here at Baha'i Blog are extremely grateful to everyone for their constant encouragement and support! We're doing our best to approach everything we do with a humble posture of learning, and an attitude of service. We meet regularly and are constantly planning, acting and reflecting on all the things we do. A lot has happened over the year and there's simply way too much to be able to go over everything, but here are some of the highlights and milestones we thought we should share:
Baha'i Blog's YouTube Channel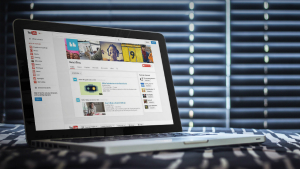 Probably one of the coolest and most popular things we did several months ago was to launch Baha'i Blog's very own YouTube Channel!
So far we've had over 120,000 views with over 50 original videos including things like our 2 minute animation of A Brief Introduction to the Baha'i Faith, Jordan's funny and informative What's That Word?, our "how-to" series called Creative Ideas and of course the very popular Studio Sessions music series.
Be sure to check out our YouTube channel and click on the 'Subscribe' button to be notified of new videos being released weekly.
Baha'i Blog's Studio Sessions Series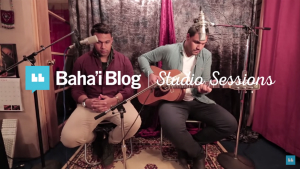 Most of you have hopefully seen and listened to our music series called "Studio Sessions", where we invite Baha'is and their friends in different parts of the world into a studio to film and record them singing a song based on the Baha'i Writings. We then make these videos and audio recordings available on our YouTube Channel and SoundCloud page for everyone to listen to and download for free.
So far we've filmed and recorded in Sydney, Brisbane and the Gold Coast, Australia; Los Angeles, USA; Arequipa, Peru; London, UK; Toronto, Canada; Kuala Lumpur, Malaysia and Madrid, Spain. We also held our very first crowd-funding campaign to help us produce 52 new songs around the world for 2016, and thanks to you, the campaign was a success and we'll have many more Studio Sessions coming up from all over the world!
You can find out more about Studio Sessions from this article, and here's the playlist on YouTube.
Baha'i Blog's Image Section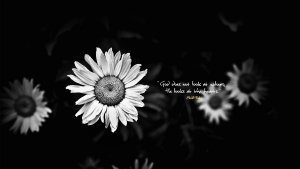 A big part of our mission here at Baha'i Blog is to showcase and celebrate the many amazing Baha'i projects and work going on around the world, so we created a Video section, an Audio section, and in August we added Baha'i Blog Images, which features collections of photos, wallpapers, design, art and other imagery including photographic portfolios from talented Baha'i creators, historic and event related images, evocative art and design, and of course pictures of beautiful Baha'i architecture.
If you haven't had a look through Baha'i Blog's Image section yet, you can check it out here.
Baha'i Blog's Quiz Section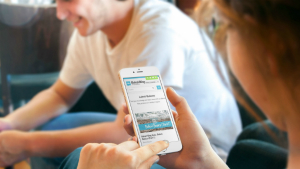 Because we love quizzes so much, and so many of you have told us that you do too, we created a section dedicated to Baha'i-related quizzes!
We've published over a dozen of these multiple-choice Baha'i Blog quizzes so far, and we'll be publishing more of these on a regular basis as they're a great way to learn more about the various aspects of the Baha'i Faith, plus they're a fun thing to do with your family, and to use for community events, holy days and other activities.
If you enjoy quizzes and are looking for something fun to share with your community, check out our Quiz Section here.
New Logo, Homepage and Search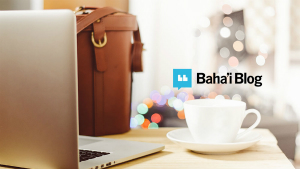 There are also a lot of cool changes and improvements we've made which may not seem so exciting to everyone, or may even go unnoticed, but they're definitely important and significant enough for us to be doing a little celebratory dance as we sit behind our laptops.
We've simplified the Baha'i Blog logo, and the new Homepage now lists new posts as they're published from each of our sections (ie, Articles, Videos, etc). We've also improved the "Search" function on our site, and you can read more about it all here.
Baha'i Blog on Instagram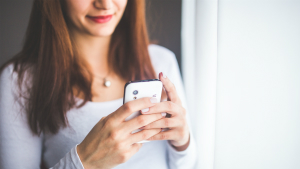 And finally, we launched a Baha'i Blog Instagram page where we've not only been busy connecting with and interviewing other Baha'i Instagram'rs, but we've been pumping out a steady stream of beautifully designed quotes, Baha'i products, images, and some behind-the-scenes pics of what the Baha'i Blog team are up to.
Follow Baha'i Blog on Instagram here.
Keep an eye on Baha'i Blog for more great content and features we'll be releasing this year by subscribing to our email list, Facebook page, and Twitter.
As a not-for-profit initiative, we fund Baha'i Blog through donations, and we've had a number of individuals contact us to see how they can help, so we decided to set up a donation portal in case anyone wants to help. You can help support Baha'i Blog financially by clicking here.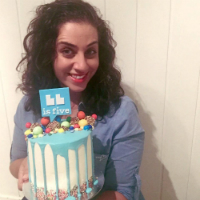 We'd like to give a special shout out to Kiana from Kiki & Cake for making the awesome Baha'i Blog cake featured in this post. Thank you Kiana!
Finally, we really want to thank each and every one of you for your continued help, support and encouragement over the years, and we really hope you've enjoyed "celebrating everything Baha'i" as much as we have!
We'd love to hear about your own personal experiences of how you've been using Baha'i Blog, and let us know if you have any feedback, suggestions, ideas, favourite aspects of the blog, or things you'd like to see more of, by leaving a comment below, or by emailing us at: [email protected].
Posted by
Naysan is passionate about using the arts and media to explore the teachings of the Baha'i Faith. Back in 2011, Naysan started up the Baha'i Blog project, channeling his experiences in both media and technology companies to help create a hub for Baha'i-inspired content online.
"*" indicates required fields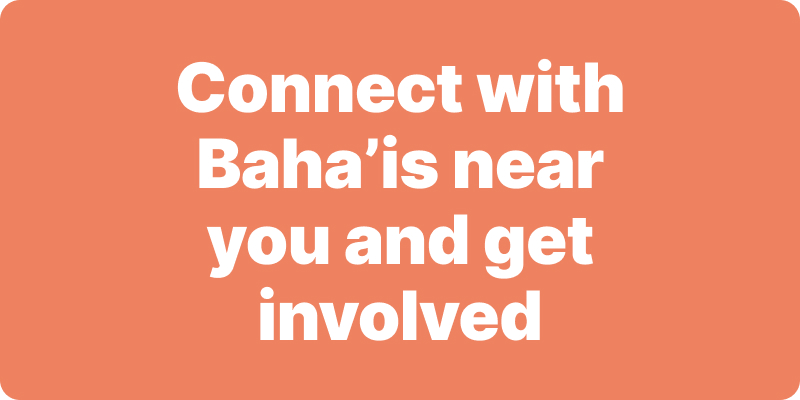 Join activities, celebrations, study groups, spiritual empowerment and education programs for young people, and more.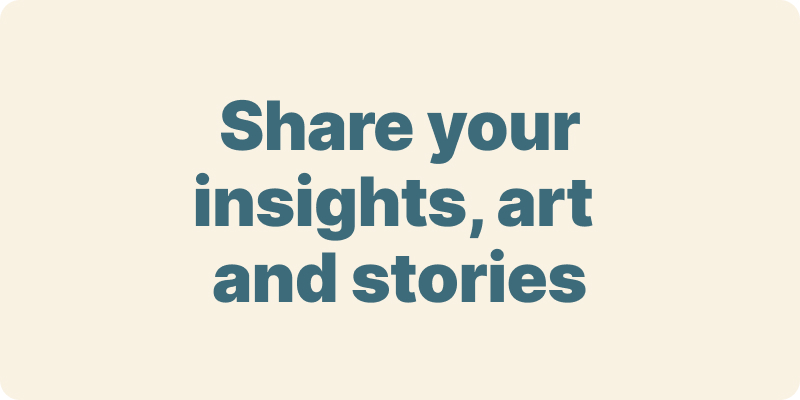 The arts and media have a critical role in how we share our community experiences. We've got resources, projects and more to help you get involved.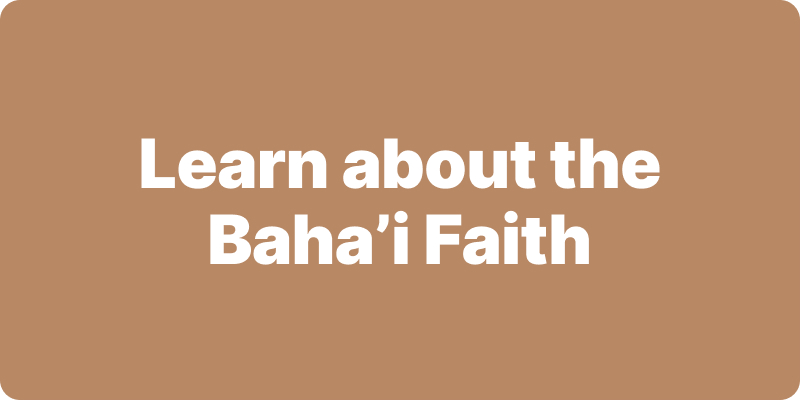 Baha'i beliefs address essential spiritual themes for humanity's collective and individual advancement. Learn more about these and more.
We acknowledge the Traditional Owners of country throughout Australia.

We recognise their continuing connection to land, waters and community. We pay our respects to Aboriginal and Torres Strait Islander people and their cultures; and to elders both past and present.
Baha'i Blog is a non-profit independent initiative
The views expressed in our content reflect individual perspectives and do not represent the official views of the Baha'i Faith.
Visit the site of the
Australian Baha'i Community
and the Baha'i Faith Worldwide