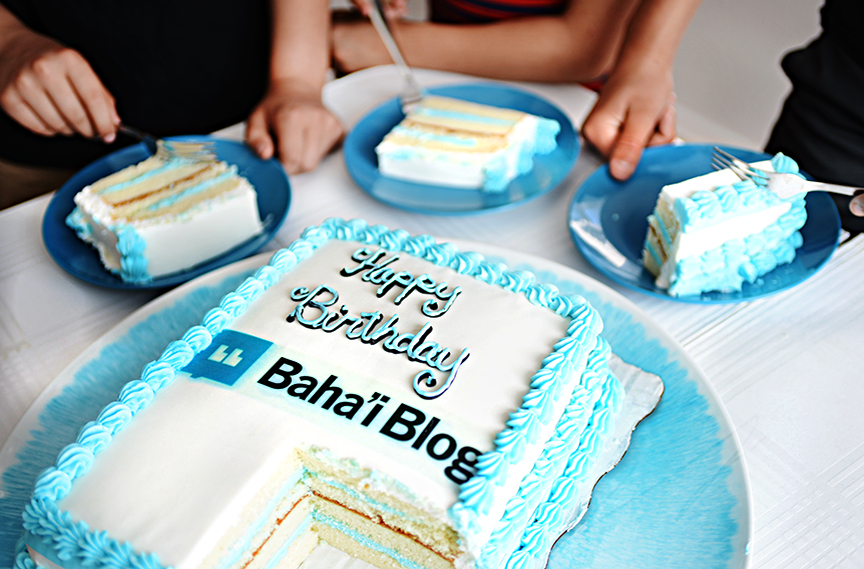 I can't believe it's now been six years since a few of us got together and launched Baha'i Blog, a site aimed at sharing and creating content that explores and celebrates the Revelation of Baha'u'llah through various avenues of media including articles, video and audio.
We set out on this Baha'i Blog journey with an approach of 'learning through action', and we continue to meet regularly in order to plan, act and reflect on all the things we're working on. The last six years have truly been an amazing experience with so many great learnings and so much great feedback and help from both Baha'i Institutions and so many individuals and communities in every part of the world. We are extremely grateful to everyone for their continued encouragement and support over the years!
So far we've had over 120 contributors to Baha'i Blog, and we've published over 1,060 posts to date. We've produced over 100 videos, and over 130 audio recordings including talks, music, and even our very own podcast series with Rainn Wilson.
With so much happening here at Baha'i Blog, we thought we'd just share a few of the highlights of some of the things we've done over the last year:
The Baha'i Blogcast with Rainn Wilson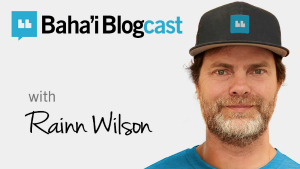 In this wonderful series of podcasts, which we've aptly named "The Baha'i Blogcast" hosted by the very funny and wonderful Baha'i actor Rainn Wilson, Rainn interviews members of the Baha'i Faith and other friends from all over the world about their hearts, and minds, and souls, their spiritual journeys, what they're interested in, and what makes them tick. The feedback has been amazing with so many people telling us they love how authentic the series is, and that they can't wait for the next episode.
You can listen to the Baha'i Blogcast with Rainn Wilson using the following links:
iTunes: The Baha'i Blogcast with Rainn Wilson
Soundcloud: The Baha'i Blogcast with Rainn Wilson
YouTube [Audio Only]: The Baha'i Blogcast with Rainn Wilson
Baha'i Blog's Studio Sessions Series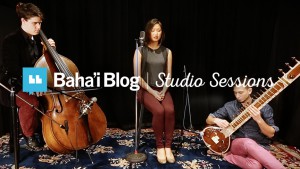 Our very popular music series called "Studio Sessions" is still going strong with almost 90 songs published from around the world so far in 20 different locations! This weekly series is an initiative where we invite Baha'is and their friends in different parts of the world into a studio to film and record them singing a song based on the Baha'i Writings. We then make these videos and audio recordings available on our YouTube Channel and SoundCloud page for everyone to listen to and download for free.
Last year we had a crowdfunding campaign to ensure that we could keep going with the series until the end of 2016, and thanks to your generous support and the help of so many volunteers, we've managed to surpass that and we are hoping to have enough songs to publish until the end of 2017.
You can find out more about Studio Sessions from this article.
Watch Baha'i Blog's Studio Sessions series here on our YouTube channel.
Listen to Baha'i Blog's Studio Sessions series here on our Soundcloud playlist.
Stories from Within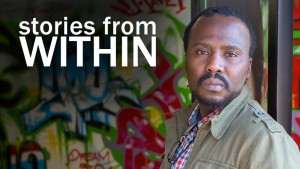 'Stories from Within' is a Baha'i Blog initiative where, through an audio interview and photographs, we share a short intimate piece about a Baha'i.
We've published three pieces so far, and although we've had some wonderful feedback about these, we're trying to decide if this is something we should continue with. We'd love to hear your thoughts about this, so let us know in the 'Comments' section at the bottom of this article, or send an email to: [email protected]
You can watch the series here on our 'Stories from Within' playlist on Youtube.
T-Shirt Fundraiser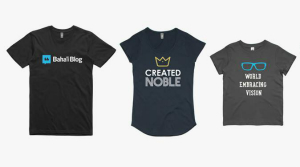 As a not-for-profit initiative, Baha'i Blog depends on the hard work of volunteers and donations to keep delivering great Baha'i-inspired content online, so that fact, coupled with the fact that we have a creative itch and for years we've been talking about getting some cool Baha'i-inspired t-shirts made for us and others to wear, meant that we finally decided to make it happen by having a t-shirt fundraiser.
We had a five-day fundraising sale online with three different t-shirt designs: (i) World Embracing Vision (ii) Created Noble (iii) Baha'i Blog.
They were limited run shirts, which meant that once they sold out, they were gone forever. The sale was not a huge financial success, but it was a great learning experience, and we had some really great feedback. We continue to see pictures of people wearing the shirts popping up on social media, and we're hoping to make this an annual event with two new Baha'i-inspired t-shirt designs each year.
A very special thank you to everyone who helped with the fundraiser and to all of you who bought our shirts!
Recording, Archiving & Publishing Baha'i-inspired Talks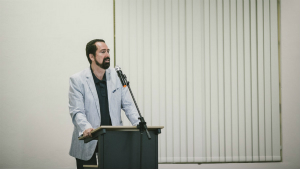 One of the things we try and do here at Baha'i Blog is to help and support Baha'i Institutions and organizations with their media related initiatives and needs, including the recording and archiving of Baha'i-inspired talks. For instance we are helping the Grand Canyon Baha'i Conference organizers film and record their talks for archival purposes, and to make a select number of them available for others to listen to on Baha'i Blog and other sites. If you are on a summer, winter school or conference committee and would like a platform to share some of the amazing speakers you've had, please get in touch by sending an email to: [email protected]
You can listen to these talks here on Baha'i Blog's Soundcloud page.
How You Can Get Involved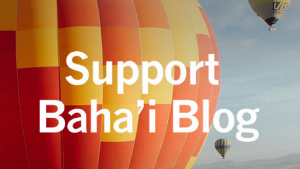 We get a lot of people asking how they can help out, and we're so grateful to all the people who have helped in so many different ways over the years. If you like what we're doing and would like to contribute in some way, here are a few simple ways you can help:
1. Subscribe to Baha'i Blog
A simple little thing like this goes a long way! Like us on Facebook, follow us on Instagram, sign up to our email list and subscribe to our YouTube Channel. Share the page or an article or video you like with your friends, and please help us spread the word by letting others know about all the things we're doing. Every little thing counts, and it can help make a difference.
2. Write for Us
We're always looking for potential writers and articles for Baha'i Blog, so if you're interested in trying your hand at writing an article, check out our Write For Us page and our Editorial Values page, then feel free to send over a few article ideas listing the potential title of the article plus a few lines about what it'll cover to: [email protected]
3. Make a Donation
Running a website with articles, videos, music and all of things we're doing costs money, and as a not-for-profit initiative, Baha'i Blog is made possible thanks to the financial contributions of individuals. So if you like what you see and would like to help us continue doing what we're doing by making a donation, you can do so by donating here.
4. Stay in Touch
We really love hearing from people who use Baha'i Blog, and it would mean a lot to us to hear how you use our content. Tell us how it's impacted you and/or your community, and we'd also love to hear any ideas or feedback you may have.
Well I think that's it for now, and from all of us here at Baha'i Blog, thank you for being part of our online community these last six years!
I'd also like to send out a very special thanks to my brother-in-law Ashk Farhoumand for taking the time to do the photo shoot of the Baha'i Blog birthday cake featured as the main header image, and to my niece and nephews for being a part of the shoot!
Posted by
Naysan is passionate about using the arts and media to explore the teachings of the Baha'i Faith. Back in 2011, Naysan started up the Baha'i Blog project, channeling his experiences in both media and technology companies to help create a hub for Baha'i-inspired content online.
"*" indicates required fields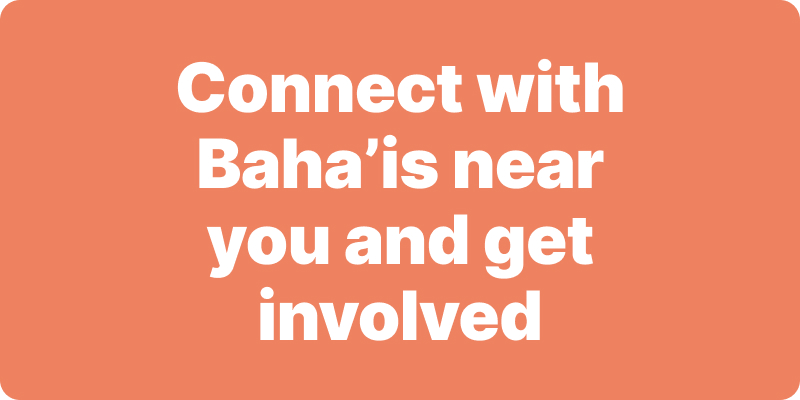 Join activities, celebrations, study groups, spiritual empowerment and education programs for young people, and more.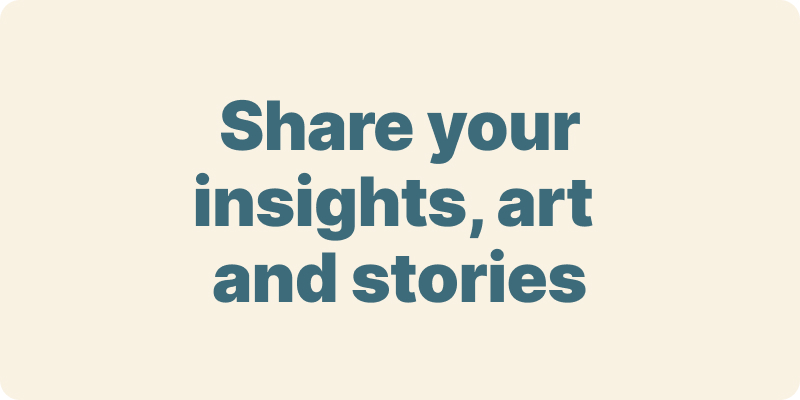 The arts and media have a critical role in how we share our community experiences. We've got resources, projects and more to help you get involved.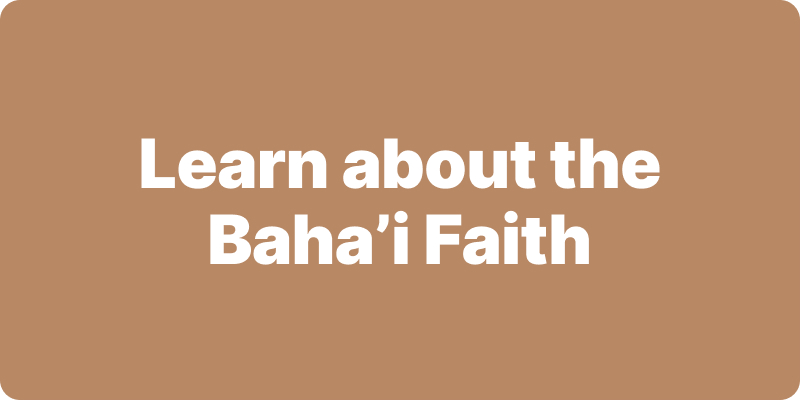 Baha'i beliefs address essential spiritual themes for humanity's collective and individual advancement. Learn more about these and more.
We acknowledge the Traditional Owners of country throughout Australia.

We recognise their continuing connection to land, waters and community. We pay our respects to Aboriginal and Torres Strait Islander people and their cultures; and to elders both past and present.
Baha'i Blog is a non-profit independent initiative
The views expressed in our content reflect individual perspectives and do not represent the official views of the Baha'i Faith.
Visit the site of the
Australian Baha'i Community
and the Baha'i Faith Worldwide