This Naw-Ruz marked our fourth birthday here at Baha'i Blog!
We're thrilled that after four years online, we're reaching more readers in more countries than ever before. In fact this year we're reaching up to a thousand visitors a day from almost every country in the world.
One of the big changes this year was the launch of our new gallery of Baha'i-inspired videos. It's proven to be enormously popular and is a beautiful way to showcase and highlight some of the amazing media work from around the Baha'i community. That's why we've dedicated this year's birthday post to a celebration of the top ten videos from the year.
Thank You
We hope you've found Baha'i Blog to be enjoyable and useful, and we'd really like to thank each one of you for your continued help and support over the years!
Be sure to subscribe to our mailing list or follow us on Facebook, if you're not already. These are the two best ways to get your weekly Baha'i Blog updated.
Don't forget to check out our brand new Audio section where you'll find great Baha'i music, talks, podcasts and more. There's also our new Badi Calendar page, where you can find links to Baha'i Blog articles about the Holy Days.
As always, we'd love to hear any suggestions and feedback on how we can continue to improve the site. Just leave a comment below.
Top Ten Videos of the Year
Top Ten Articles of the Year
Along with our wonderful new video gallery, we'd also like to celebrate our mainstay content – Baha'i Blog articles. In four years we've published almost five hundred of them!
Here are the top 10 Baha'i Blog articles published this last year: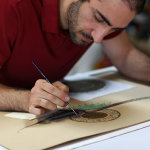 Reza Mostmand has been practicing and developing the art of Persian Calligraphy since he was a young student in Shiraz, Iran. Years later while volunteering at the Baha'i World Centre in Israel as a Digital Imaging Restoration Specialist, he had the unique opportunity of being exposed to marvellous works of early masters of Persian calligraphy. This exposure to those historic pieces along with the teachings of the Baha'i Faith are his continuous source of inspiration and motivation. Continue to post
---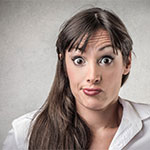 When I made the decision to become a Baha'i nearly five years ago, it was definitely a highlight in my spiritual journey. I'd always been interested in matters of spirituality and had been raised in a religious family by parents who placed our faith at the centre of individual and family life. Continue to post
---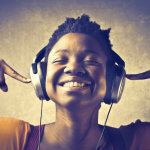 I thought it would be a good idea to do a round-up of the musicians and albums we've featured here on Baha'i Blog, as many of you may have missed them. So ladies and gentleman, here are 28 Baha'i-inspired albums and musicians featured on Baha'i Blog you may have missed, starting from our earliest to our most recent posts. Continue to post
---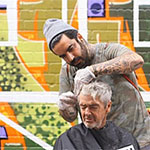 Zipping through the streets of Melbourne, Australia on his skateboard, Nasir is on the lookout for Melbourne's less fortunate and homeless population, many of whom are living on the streets. Every Monday Nasir hits the streets seeking out those who are dealing with difficult times by offering them a free haircut.Nasir's a barber and a Baha'i, and so he's passionate about two things: cutting hair and serving others. He calls his initiative 'clean cut, clean start', and he knows first hand about what it's like to need a clean start in life because he went through his own battle with drug addiction in his early 20's in Canada where he was raised. Continue to post
---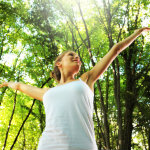 As we join Baha'is around the world in celebrating the 12 day festival of Ridvan, we thought it would be great to share 12 things you should know about these special days which signify the 12 days Baha'u'llah spent in the Garden of Ridvan in Baghdad, so let's begin! Continue to post
---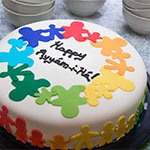 Ayyam-i-Ha is a multiple-day Baha'i festival that is joyously celebrated in countries and territories all over that world. It typically falls around the end of February and beginning of March (with the recent worldwide implementation of the Baha'i or Badi calendar the exact dates of Ayyam-i-Ha shift and move within the Gregorian calendar). Now let's briefly look at what Ayyam-i-Ha is, what it means, and how it's celebrated. Continue to post
---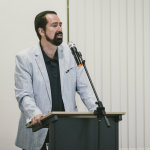 Tom Price delivers a talk titled 'The Role of Religion in Today's Society' at the Hornsby Baha'i Centre of Learning in Sydney, Australia.Tom Price's talks have been extremely popular on Baha'i Blog, and a lot of our readers have been requesting that we post more Baha'i-related talks on the site, so we hope you enjoy this one too! Continue to post
---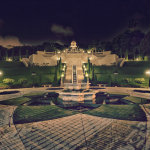 The Baha'i World Centre in Haifa, Israel is home to vast terraced gardens, sloped magnificently down the side of Mount Carmel. Centred in these iconic gardens is the Shrine of the Bab, one of the twin manifestations of God that Baha'is follow. The shrine's dome is covered in gold, and lights up at night to create a beautiful beacon on the mountainside. In the surrounding gardens and terraces are buildings of the Baha'i World Centre, including the seat of the Universal House of Justice, the supreme body of the worldwide Baha'i community. Every year Baha'is from around the world visit the Shrine and other Baha'i holy places on pilgrimage, often taking photographs to remember their experiences. Thanks to the photographers of 500px, we've pulled together some of the most stunning photographs from these magical gardens and buildings. Continue to post
---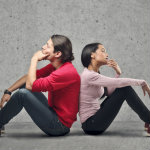 When it comes to dating and getting to know a potential partner in the framework of the Baha'i laws and principles, many young (and not so young) people experience confusion and uncertainty. It can be hard to know how to approach this topic, and while many of us realize that the concept and practice of dating in much of society today is largely inappropriate, it can be hard to determine how to get to know a person really well, while at the same time remaining steadfast in the Cause and staying within the framework of chastity. Continue to post
---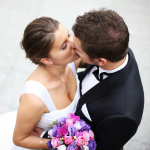 Each religion has a set of standards in order for marriages to thrive and develop. You will find that the Baha'i Faith, in particular, offers some very simple, yet profound, directions for the formation of healthy marriages which will contribute to a unified world. These guidelines are available for anyone, regardless of their belief background, to utilize as they prepare for marriage, grow into a couple and struggle through the unavoidable challenges of life together. While so many of the teachings of each religion remain constant, here are nine distinctly unique aspects of Baha'i marriage. Continue to post
Thank you for reading, sharing, commenting and contributing to Baha'i Blog this past year!
Posted by
Naysan is passionate about using the arts and media to explore the teachings of the Baha'i Faith. Back in 2011, Naysan started up the Baha'i Blog project, channeling his experiences in both media and technology companies to help create a hub for Baha'i-inspired content online.
"*" indicates required fields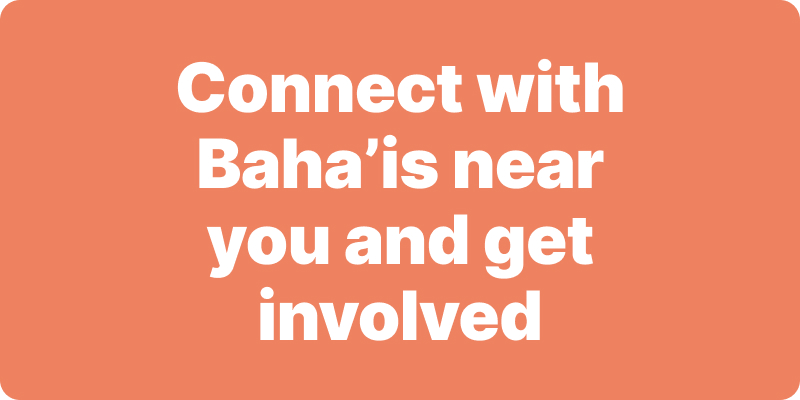 Join activities, celebrations, study groups, spiritual empowerment and education programs for young people, and more.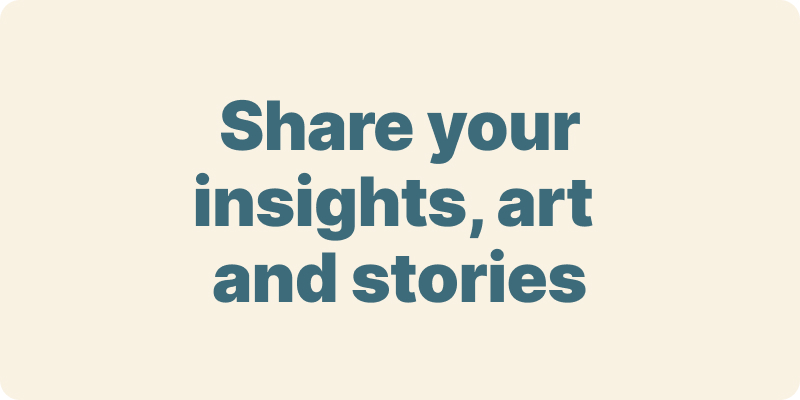 The arts and media have a critical role in how we share our community experiences. We've got resources, projects and more to help you get involved.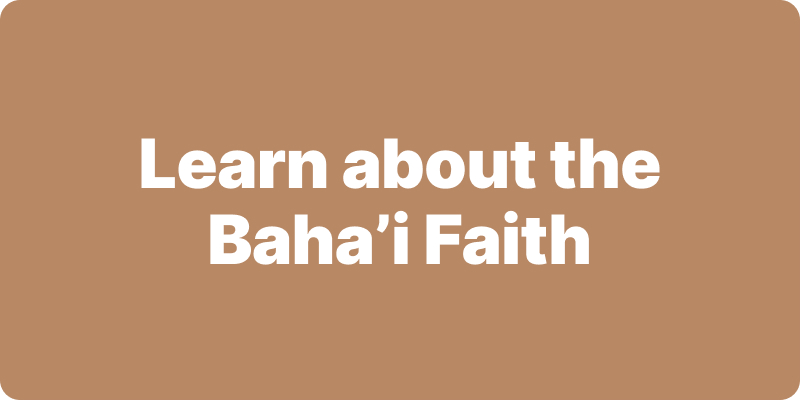 Baha'i beliefs address essential spiritual themes for humanity's collective and individual advancement. Learn more about these and more.
We acknowledge the Traditional Owners of country throughout Australia.

We recognise their continuing connection to land, waters and community. We pay our respects to Aboriginal and Torres Strait Islander people and their cultures; and to elders both past and present.
Baha'i Blog is a non-profit independent initiative
The views expressed in our content reflect individual perspectives and do not represent the official views of the Baha'i Faith.
Visit the site of the
Australian Baha'i Community
and the Baha'i Faith Worldwide