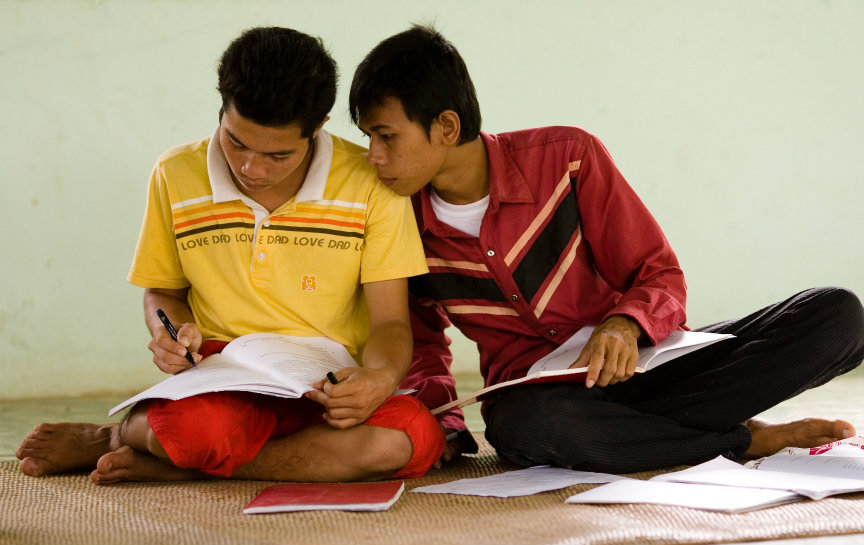 The word "accompaniment" has become a quintessential part of Baha'i "jargon". As the Universal House of Justice wrote in their 2010 Ridvan Message, "the growing frequency with which the word 'accompany' appears in conversations among the friends" is in fact a sign of the evolution of a collective consciousness emerging among the Friends. Accompaniment is, as the House writes, "a word that is being endowed with new meaning as it is integrated into the common vocabulary of the Baha'i community" and signifies no less than the strengthening of a culture that fosters the participation of more and more people in a united effort to apply Baha'u'llah's teachings to the construction of a divine civilization. 1
Accompaniment, like everything in the Baha'i Faith, is a concept that needs to be translated into action if it is to have any effect in achieving the vision described by Baha'u'llah and laid out by the Universal House of Justice.
What then can accompaniment look like as we advance from merely talking about it to carrying it out?
1. Doing it together beats doing it alone
Tutoring a study circle, teaching a children's class, animating a junior youth group, hosting a devotional meeting – all these activities can be done in the company of a co-tutor, an assistant teacher, a co-animator and a friend or fellow member of a teaching team.
When walking a path of service, it is crucial – as described by the Universal House of Justice – that one walks this path in the company of others. 2 The friends "should come to view every task, every interaction, as an occasion to join hands in the pursuit of progress and to accompany one another in their efforts to serve the Cause." 3 This means serving alongside others, shoulder to shoulder, not just by doing the same thing that others are doing, but also by doing those very things with them.
While the Faith praises the efforts and volition of the individual, care should be taken that showing individual initiative in service does not transition into undertaking all our endeavors solo. The benefits of running a core activity with the support of another person are manifold. When planning a lesson for a children's class, it is helpful to have another person to assist in the potentially lengthy preparation. Regular reflection after a junior youth group session is more feasible and often more effective when done in pairs as conversations on challenges and successes can help maintain the quality of the group. Holding a devotional with a friend or teaching team member can widen the pool of contacts, who can potentially be invited to the gathering. When serving as a tutor of study circles, it can be a practical consideration to have someone who can facilitate on your behalf if you are absent for any reason. There are many benefits – from logistical to spiritual – to serving side-by-side another person when starting, running, maintaining or expanding a core activity. Accompanying another person or asking another person to accompany you in the arena of service is merely an extension of the idea that we tread a common path of service together.
2. We have as many merits as we are able to see in others
Accompaniment can also be seen as building capacity in others. There are a number of tasks you may be involved in through serving the community – from home-visiting a contact, to meeting with a committee, to preparing devotions for a cluster gathering. If you have been entrusted with fulfilling a particular task, it is likely because you have shown the capacity and the desire to take it on. Likewise, when we find ourselves in such a position, we should turn to our peers, fellow believers and members of both the Baha'i and wider community to see the willingness in others to serve and their latent capacity to do so.
By taking someone by the hand and guiding them through the responsibilities you have taken on, that person's capacity to serve in the same vein is built with every meeting they attend with you, every conversation in which they are included, every encounter they are allowed to observe. This not only raises another potential resource for the community to draw on but also ties into the following consideration relating to it: in light of the easily mobile and change-inclined nature of the members of today's Baha'i community, we should never make ourselves indispensable. As we ourselves rise to higher and higher degrees of service and contribute more and more to the community around us, so too should we be ever raising capacity in others to be able to carry on in our stead.
3. Word to the wise – institutionalize!
While accompanying one another on an individual level proves no doubt effective in the field of service, it is natural that this is only enhanced by more formally organized, institutional accompaniment.
The institute coordinator, children's class coordinator and junior youth coordinator of a cluster play a vital role in accompanying tutors of study circles, teachers of children's classes and animators of junior youth groups within that cluster. The document "Insights into the Frontiers of Learning" describes accompaniment in this form as holding "gatherings for sharing experience", "visiting (friends) in the field to support their day-to-day operations" and more generally that there "must be a variety of occasions that bring together friends […] to learn from one another's experience, explore new guidance, and reflect upon their plans of action." 4
Tutor gatherings, animator encounters, teacher exchanges – there are many formal and informal occasions, in which those serving in a particular field of service can come together and reflect with both the coordinator and one another. On a regular basis and over time, these interactions can improve the quality and sustainability of the respective activity as well as maintain the well-being of the friends who are serving.
When it comes to direct teaching, holding a devotional meeting or a fireside, the Area Teaching Committee of a cluster is also able to accompany friends through similarly organized spaces and structures that foster reflection and planning.
4. We're all in this together
Lastly, and perhaps most importantly, we should accompany one another because we want to and because it feels natural to us to do so. As written in the "Insights" document, "no structures or processes can make up for the spirit of loving fellowship if it does not exist." 5
"By working shoulder to shoulder, sharing in one another's joys and struggles, bonds of love and friendship are created that are the foundation for enduring fellowship" 5 and as described by the House of Justice, it is this enduring fellowship and these bonds of friendship that are "so vital to a healthy pattern of growth." 3
Ruhiyyih Khanum, in a tribute to Shoghi Effendi, wrote "I appeal to you all to carry on his work as one soul in many bodies" 6, so when we arise to serve together, we should remember that rather than many, we are in fact one.
---
Posted by
Zayda is a Baha'i living and serving in Australia's capital, Canberra.
"*" indicates required fields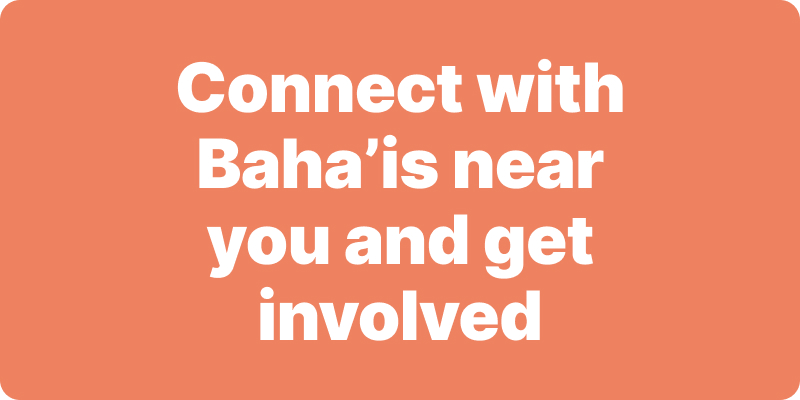 Join activities, celebrations, study groups, spiritual empowerment and education programs for young people, and more.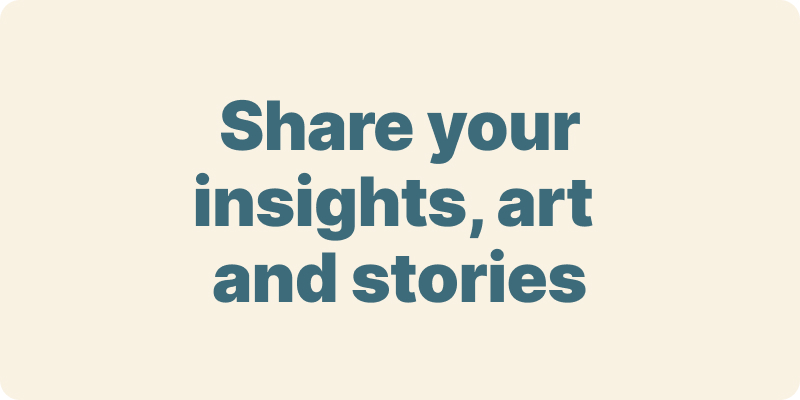 The arts and media have a critical role in how we share our community experiences. We've got resources, projects and more to help you get involved.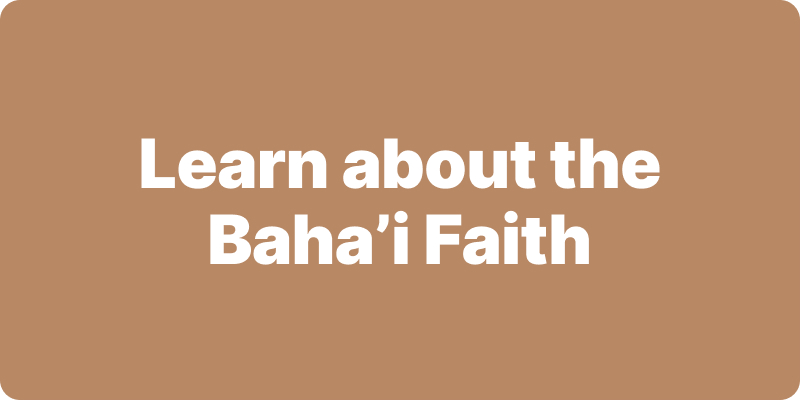 Baha'i beliefs address essential spiritual themes for humanity's collective and individual advancement. Learn more about these and more.
We acknowledge the Traditional Owners of country throughout Australia.

We recognise their continuing connection to land, waters and community. We pay our respects to Aboriginal and Torres Strait Islander people and their cultures; and to elders both past and present.
Baha'i Blog is a non-profit independent initiative
The views expressed in our content reflect individual perspectives and do not represent the official views of the Baha'i Faith.
Visit the site of the
Australian Baha'i Community
and the Baha'i Faith Worldwide