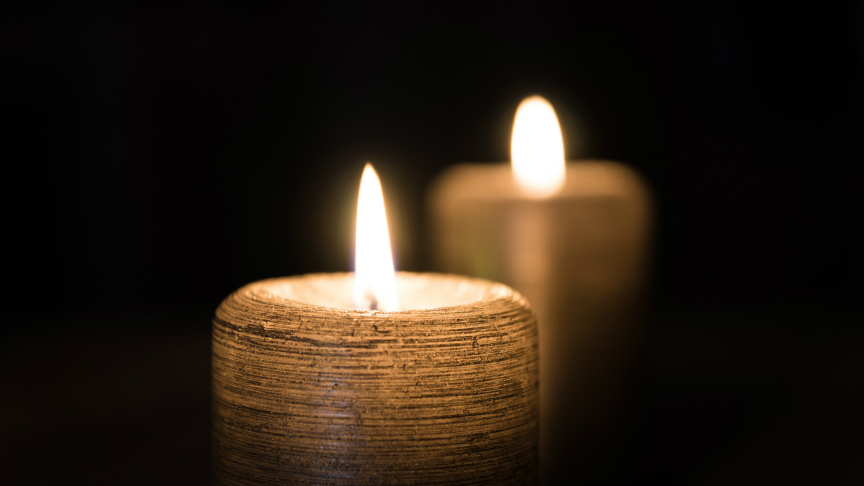 In its Ridvan message of 2010, the Universal House of Justice cautions the Baha'is to avoid "false dichotomies," or simplifying complex phenomena into either/or propositions. At times, I've found that my reflections on my own spirituality can slip into this way of thinking. Am I a good person? Am I sufficiently deepened in the Faith? Am I serving enough?
While these types of questions are important to consider, the answer to each question is either "yes" or "no." Rather than viewing spirituality in such black and white terms, the Baha'i Faith teaches that we have a twofold moral purpose: to develop our own spiritual capacities, and to apply those capacities to the betterment of humanity. None of us can say that we have fully developed our latent spiritual capabilities, and it goes without saying that there are ample opportunities to contribute to the advancement of civilization.
In this light, spirituality is more properly viewed as an infinite continuum rather than a dichotomy. A useful metaphor for examining this perspective is to think of faith as a flame. As Baha'u'llah states, the love of God
is able to set on fire the hearts of all men, and burn away the veils that intervene between them and His glory. 1
At the risk of overextending this metaphor, here are seven implications for considering faith in this manner.
1. The Right Conditions
A flame can only be ignited with the proper kindling. Our goal is never to force the Faith upon someone who is not interested, but rather to share the Faith with all and see where the spark catches.
2. Nurturing a Spark
Just because a spark catches does not mean the flame will grow. The thinking of the Baha'i community has evolved a great deal in this regard. An increasing emphasis has been placed on consolidation, or carefully and patiently nurturing the flame of faith in others. This step is critical, because if someone shows interest in the Faith but does not feel supported in their deepening, it is possible that their flame will be extinguished. It's much more difficult to light a piece of tinder after it's been burnt.
3. Burning Away Veils
Although the flame of faith produces a number of wonderful results, such as the heat of love and the light of illumination, it's important to remember that it can also be a destructive process. Throughout the Baha'i Writings one finds exhortations to "burn away the veils" which come between us and the truth. For example:
By the fire of the Love of God the veil is burnt which separates us from the Heavenly Realities, and with clear vision we are enabled to struggle onward and upward, ever progressing in the paths of virtue and holiness, and becoming the means of light to the world. 2
We all hold beliefs, assumptions, values, and perspectives that we've inherited from our family, community, and wider society. Many of these beliefs are contrary to the teachings of the Faith, so as we deepen ourselves we must be willing to "burn away" those beliefs that prove to be mere superstition. Although this can be a difficult process, making these sacrifices to the flame of faith serves to increase its heat and strength. I think this is why the opening paragraph of the Kitab-i-Iqan exhorts us to cleanse our hearts "from the obscuring dust of all acquired knowledge."
4. Continual Care
A flame left unattended will continue to burn for a while, but any fire can be extinguished if neglected for too long. Put differently, faith requires constant effort. I believe this is why saying prayers and reading the Writings every morning and evening is obligatory. This practice likely isn't sufficient to significantly increase our faith, but it is necessary simply to maintain the fire. It should come as no surprise to feel our faith waning at times when we're unable to keep up with these daily practices. This should not be a cause for alarm, but rather an important reminder to tend to our faith.
5. The Winds of Tests
Importantly, fanning the flames of faith in ourselves and others requires wisdom and moderation. Many of the things that cause a fire to grow can also risk extinguishing it. Gently fanning a flame provides oxygen necessary for it to burn, but too much wind can blow the flame out. You can find many references to the "winds of tests" in the Writings, such as:
The wind of tests and trials shall fiercely blow and thereby the weak trees, which are not firmly rooted in this wonderful vineyard, shall be uprooted. 3
Similarly, adding kindling to a fire is necessary to keep it burning, but placing too much on the fire at once can extinguish it. A phrase from the Faith I contemplate frequently relates to this theme:
Not everything that a man knoweth can be disclosed, nor can everything that he can disclose be regarded as timely, nor can every timely utterance be considered as suited to the capacity of those who hear it. 4
In other words, becoming a Baha'i does not necessarily mean that accepting every teaching in the Faith will be a straightforward and easy process. All Baha'is are on a spiritual path, continually deepening their understanding of the Faith's teachings. When sharing these teachings with others, I think we should be mindful of this.
6. Burning Embers
I mentioned before the importance of deepening ourselves and others given that it is difficult to reignite a flame that has been extinguished. While that may be the case, the winds of tests do blow on all of us, and at times we may feel that our flames or those of others have gone out. But if you've ever been camping and made a large campfire, you'll know that embers can be extremely hot even if the flames are invisible. In other words, the outward flame, which may symbolize here our participation in various activities related to the Faith, may go out temporarily, but that does not mean that our love for Baha'u'llah or devotion to the Faith is extinguished. I believe we must keep this in mind with others as well: just because their outward flame is invisible does not mean it has been extinguished entirely. Sometimes it might take a little kindling and a soft breeze to reignite the flame, and praying, deepening, and serving together can all accomplish this end.
7. Sharing the Flame
Finally, I truly believe the best way to increase the flame of our own faith is to share the flame with others. Whenever I find myself in a spiritual funk and feel like my flame hasn't grown in a while, teaching someone about the principles of the Faith always reinvigorates me.
Of course, there are dozens of other ways to stoke the flames of faith. What are your favourite activities for doing so?
---
Posted by
Matt Giani is a research scientist at the University of Texas at Austin. His research focuses on stratification and social mobility in education, with an emphasis on helping underprivileged students make successful transitions to college after high school. Matt draws his inspiration from his exuberant daughter Clara, his incredible wife Shadi, and the Baha'i teachings.
"*" indicates required fields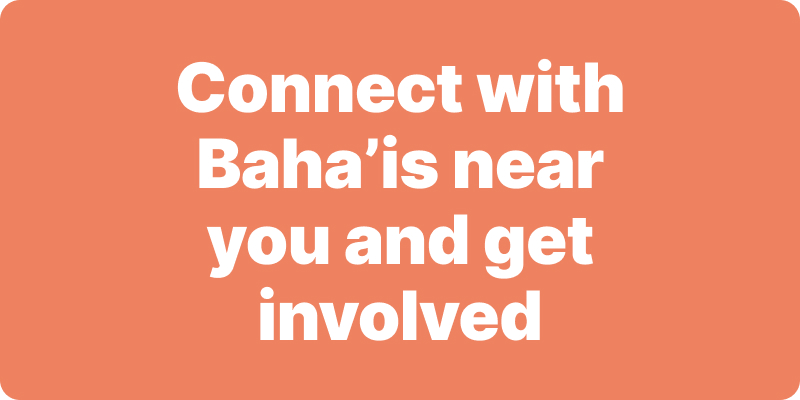 Join activities, celebrations, study groups, spiritual empowerment and education programs for young people, and more.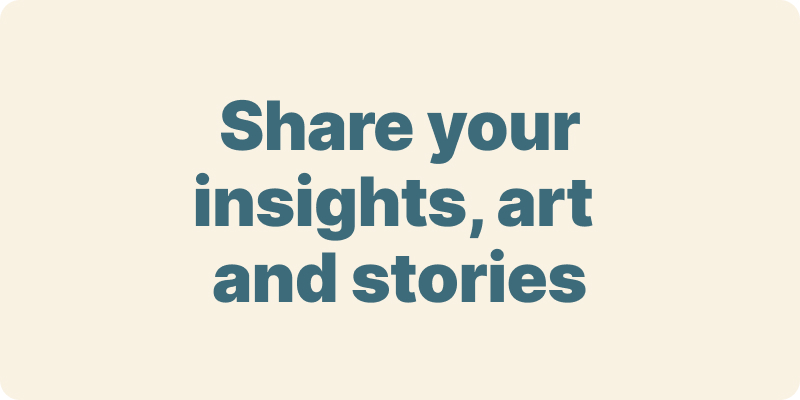 The arts and media have a critical role in how we share our community experiences. We've got resources, projects and more to help you get involved.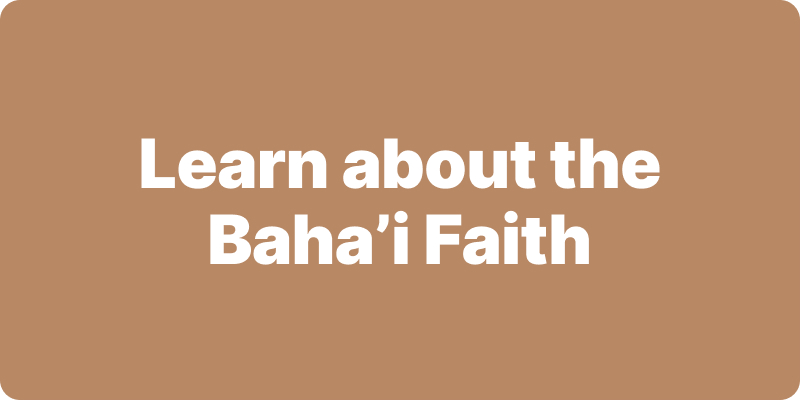 Baha'i beliefs address essential spiritual themes for humanity's collective and individual advancement. Learn more about these and more.
We acknowledge the Traditional Owners of country throughout Australia.

We recognise their continuing connection to land, waters and community. We pay our respects to Aboriginal and Torres Strait Islander people and their cultures; and to elders both past and present.
Baha'i Blog is a non-profit independent initiative
The views expressed in our content reflect individual perspectives and do not represent the official views of the Baha'i Faith.
Visit the site of the
Australian Baha'i Community
and the Baha'i Faith Worldwide