When I was a child my parents taught me that Baha'is believe that there are innumerable worlds of God; that we are spiritual beings having a physical experience, and that spiritual existence extends beyond the womb, this world and the next, so our souls will continue to develop long after our bodies have returned to dust. Death, within this conception of reality, is seen as a messenger of joy because once released from the physical afflictions of the body, the soul just enters a new chapter in its' journey towards its' Beloved, God.
The Baha'i Writings liken the process of dying to the experience of a fetus being born into this physical realm of existence. Even though a fetus is growing and developing everything it will need in order to fully function in the physical world, it would be impossible for it to fully grasp a world beyond the warmth and comfort of the womb. Its reality is nested within the life that awaits it, but divine wisdom shelters it from those parts of that physical reality that it is not yet ready to experience. The illusion that there is nothing beyond the reality of the womb is shattered the moment the infant is born and is welcomed by the already familiar voices of its parents. Similarly, from where we stand in this world, it is inconceivable to us that our physical existence could be nested within a larger spiritual reality that is beyond our current ability to comprehend. And yet Abdu'l-Baha tell us that "the world of existence does not culminate here…[t]here are many worlds of light. For even as the plant imagines life ends with itself and has no knowledge of our existence, so the materially-minded man has no knowledge of other worlds of consciousness." 1 He goes on:
…know thou for a certainty that in the divine worlds the spiritual loved ones will recognize one another, and will seek union with each other, but a spiritual union. Likewise, a love that one may have entertained for anyone will not be forgotten in the world of the Kingdom, nor wilt thou forget there the life that thou hadst in the material world. 2
It is hard to imagine that there could be a reality better than the one in which we can see, touch and converse with our loved ones. After all—what could be more conducive to happiness than loving and being loved by family and friends? In His infinite wisdom, having given us the capacity to question and the desire to unravel the mysteries of the universe, God has given us metaphors that we can relate to so that we can understand, even if only abstractly, a reality that is even more glorious than the close physical companionship of our loved ones — a reality in which the soul is free of all physical infirmities and limitations and is able to continue advancing while remaining spiritually connected to those it has loved in this physical world. It's hard to imagine my loved ones who have passed on not being sublimely joyful in such a state.
Abdu'l-Baha tells us:
At first the infant finds it very difficult to reconcile itself to its new existence. It cries as if not wishing to be separated from its narrow abode and imagining that life is restricted to that limited space. It is reluctant to leave its home, but nature forces it into this world. Having come into its new conditions, it finds that it has passed from darkness into a sphere of radiance; from gloomy and restricted surroundings it has been transferred to a spacious and delightful environment. Its nourishment was the blood of the mother; now it finds delicious food to enjoy. Its new life is filled with brightness and beauty; it looks with wonder and delight upon the mountains, meadows and fields of green, the rivers and fountains, the wonderful stars; it breathes the life-quickening atmosphere; and then it praises God for its release from the confinement of its former condition and attainment to the freedom of a new realm. This analogy expresses the relation of the temporal world to the life hereafter—the transition of the soul of man from darkness and uncertainty to the light and reality of the eternal Kingdom. 3
Passages like this reassure me. As someone with parents whose souls have already entered the next chapter of existence, it is comforting to know that they are in a place of tremendous beauty and light. I may not be able to see or touch them, or hear their voices, but I know they are still present spiritually in a world that is so close to the one I live in that if I were to reach my hand out I could touch them. When I was younger the idea of dying saddened me because it meant leaving my parents behind. But now that I know they will be there to welcome me when it is time for my soul to leave this realm of existence I am actually looking forward to the reunion.
Abdu'l-Baha tells us:
[a]t first it is very difficult to welcome death, but after attaining its new condition the soul is grateful, for it has been released from the bondage of the limited to enjoy the liberties of the unlimited. It has been freed from a world of sorrow, grief and trials to live in a world of unending bliss and joy. The phenomenal and physical have been abandoned in order that it may attain the opportunities of the ideal and spiritual. Therefore, the souls of those who have passed away from earth and completed their span of mortal pilgrimage…have hastened to a world superior to this. They have soared away from these conditions of darkness and dim vision into the realm of light. 4
Death continues to be a profound mystery to me. Until I finally take leave of my physical body and ascend to the realm of the spirit, I do not expect to fully understand it. I believe that there is wisdom in waiting until the time is right. Until then I will keep asking the questions that inevitably generate more questions; humbly diving into the vast sea of wisdom contained in the Baha'i Writings; and feeling grateful for the mystical experience of having been born into this world so that I have some frame of reference, however abstract, upon which to rest my faith in things that I am not yet able to comprehend.
---
Posted by
Ariana Salvo was born in the United States, and spent sixteen years of her childhood on the Mediterranean island of Cyprus. She moved to Prince Edward Island to do her master's degree in Island Studies, fell in love with the tightly knit community, and has never left. When not writing, she can be found exploring art at galleries around the world, flower farming, traveling to remote islands, hiking and taking photos of the wild natural landscapes of Canada's eastern shore, teaching English to international students and reading historical fiction with a good cup of tea.
"*" indicates required fields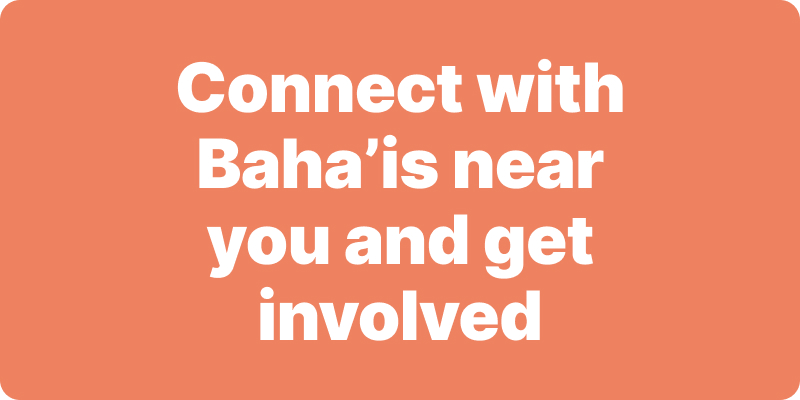 Join activities, celebrations, study groups, spiritual empowerment and education programs for young people, and more.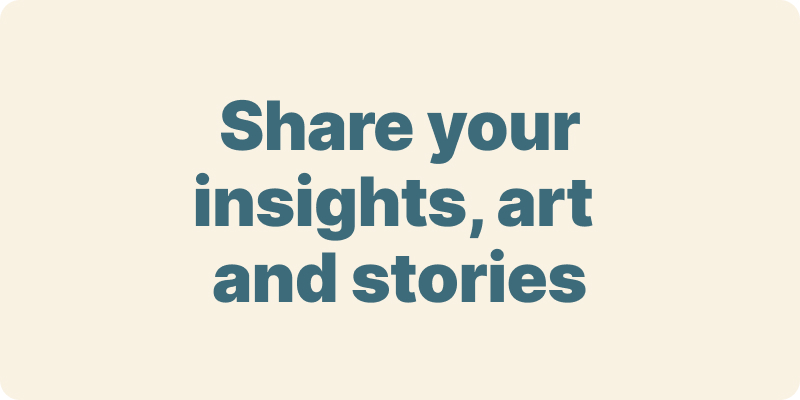 The arts and media have a critical role in how we share our community experiences. We've got resources, projects and more to help you get involved.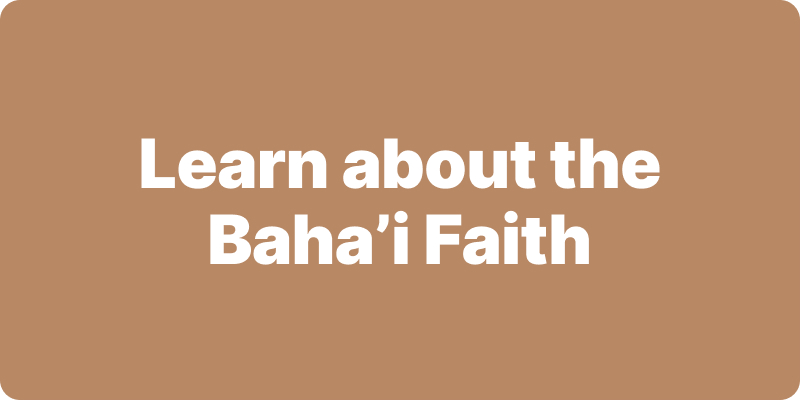 Baha'i beliefs address essential spiritual themes for humanity's collective and individual advancement. Learn more about these and more.
We acknowledge the Traditional Owners of country throughout Australia.

We recognise their continuing connection to land, waters and community. We pay our respects to Aboriginal and Torres Strait Islander people and their cultures; and to elders both past and present.
Baha'i Blog is a non-profit independent initiative
The views expressed in our content reflect individual perspectives and do not represent the official views of the Baha'i Faith.
Visit the site of the
Australian Baha'i Community
and the Baha'i Faith Worldwide