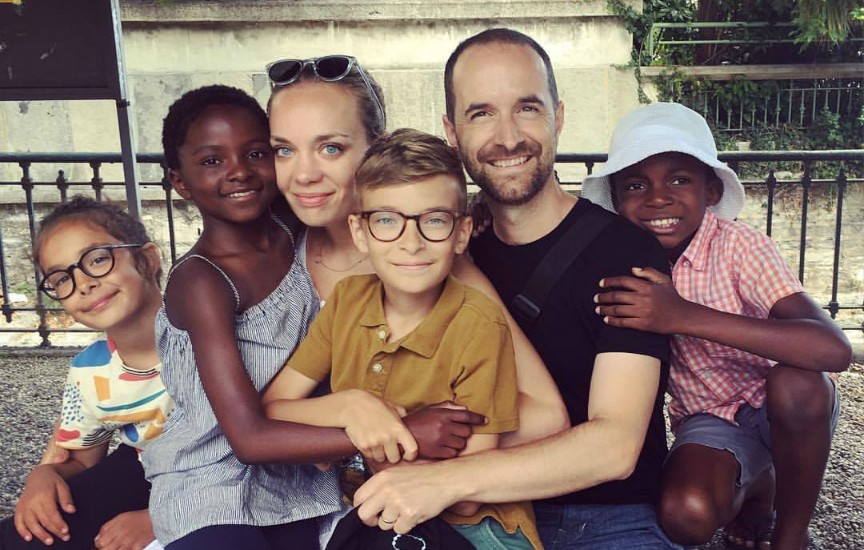 It can be difficult to remember the days before one's children arrived – that's especially true for my husband Dave and I. We married young and ten years ago had two biological children, a son and a daughter. Through a series of fortunate events when our children were four and two years old, we found ourselves on a 9-day Baha'i pilgrimage as a couple – parents will understand when I say that this special period felt like we exhaled for the very first time in four years! 
Dave and I dedicated our pilgrimage to our family, and to a consultation around if and how we wanted to grow our family further. Standing on the balcony overlooking the gardens at Bahji, our overwhelming feeling was that we did want more children. I'd had the bounty of carrying two children and felt very contented in that. As we took in the view and spirit of the gardens around us, I remember thinking, "I want to share this feeling with a child who may not otherwise have it." As we reflected, it became clear that adoption was something we wanted to pursue. We went and said our first prayers at the Shrine of Baha'u'llah for our children-to-be, whoever and wherever they were.
In relation to adoption, Baha'u'llah writes,
…He that bringeth up his son or the son of another, it is as though he hath brought up a son of Mine; upon him rest My Glory, My loving-kindness, My Mercy, that have compassed the world. 1
Abdu'l-Baha similarly says,
In this holy Cause the question of orphans hath the utmost importance. The greatest consideration must be shown towards orphans; they must be taught trained and educated. The Teachings of Baha'u'llah, especially, must by all means be given to them as far as possible. I supplicate God that thou mayest become a kind parent to orphaned children, quickening them with the fragrances of the Holy Spirit, so that they will attain the age of maturity as true servants of the world of humanity and as bright candles in the assemblage of mankind. 2
When you expect a child biologically, you anticipate and imagine their face and personality, dream about the feeling of holding them and think about all of the hopes and dreams you hold for their little hearts. This was no different for us in anticipating our children we met through adoption.
Adoption is an incredibly complex thing, born of hope and loss that can ultimately unite people physically, spiritually and emotionally through love. This quote from Abdu'l-Baha summarizes this incredible force, "What a power is love! It is the most wonderful, the greatest of all living powers." True love is based on connections developed through shared experiences, emotional empathy, trust and support. We all know that these qualities transcend biology, it's the reason we fall in love with strangers and form new families! And all of us deserve to feel loving connections — they feed our souls and guide our paths. They inspire us to be better, challenge us, inform our decisions and celebrate our unique lives and stories.
All children deserve to be safe and loved, without exception. There are many kinds of adoption that I don't have time to elaborate on in great detail here – but overall, there is an unjust assumption that children in need of adoption were somehow not valued or loved by their birth family. In reality, adoption is far more complex than this and too often relinquishment of a child is tied to the hardships of this world; poverty, illness, conflict, family disunity, violence, etc. As a Baha'i, I value my Faith's purpose and vision in uniting humanity and developing healthy social structures so that in the future these persistent issues never come between a child and his or her birth family.
Our own adoption journey was a very long, winding road that led us to first wait in Ethiopia for a match, and later led us to the Democratic Republic of the Congo, where we were ultimately matched with our children. By 2014, we had waited years and our hearts were wide open. The day we were officially introduced to our children was one of our most memorable. A simple email with information and a photo of the precious faces of our daughter (then six) and son (five) confirmed instantly that our hearts would forever be theirs. We were incredibly blessed that day to sense the completion of our family. Three weeks later we flew to DRC and met our children for the first time. We sensed their personalities and earned their trust and confidence as we visited and got to know each other. They took ownership of us and we took responsibility of them and fell very much in love with their hearts. It became instantly clear that our children would benefit greatly from the stability of a family.
Unfortunately, the Democratic Republic of the Congo, for reasons never properly articulated, decided that no adopted children could leave the country even after they were legally adopted. Over the course of the following two years, over 1200 children were held from their adoptive families worldwide as they sat in institutional settings suffering from lack of education, medicine and stability. In some cases, children even died before they made it home.
Adoption is a very literal expression of seeing all of humanity as one family. Abdu'l-Baha urges us to "not be satisfied until each one with whom you are concerned is to you as a member of your family. Regard each one either as a father, or as a brother, or as a sister, or as a mother, or as a child. This is the teaching of Baha'u'llah." 3 As I waited for DRC to release our children, I was mothering two children who were healthy and attending a highly esteemed public school, while at the same time, I was mothering two children suffering from malnutrition and persistent illness, including malaria – this injustice made me feel physically and spiritually ill.
For over a year, I spent every waking moment working with a group of other mothers to communicate with Congolese authorities, explain our motivations for adopting our children, and reassure them of our intentions with the hope they would release our children and allow them to come home. We went to Washington DC to meet with officials and managed to influence a U.S. Congressional delegation to travel to Kinshasa to negotiate on behalf of all families. In the mean time, our family made the decision to move to Kinshasa until we could be united as a family.
We said goodbye to our community and put our full confidence in God, hoping that in time we'd be able to return home as a complete family. We surrendered completely; it felt scary but also exciting and freeing. Two days before our one-way flight to Kinshasa we were surrounded with 12 suitcases containing everything imaginable that a family of six may require for a year or longer. Miraculously, that evening, we received an email from the U.S. Department of State telling us that they'd received a list of about 120 children who had been released to go home – our children were on that list.
Shocked and overjoyed, our "move" turned into a trip. We traveled to Kinshasa on that same flight and picked up our children. They ran into our arms – a moment I cry over just thinking about now. It was a new beginning for all of us, the birth of our complete family.
According to the Baha'i Writings, children are "mines rich in gems of inestimable value" that education alone can reveal. Spiritual, moral and academic education empower our children to serve humanity and it's an honor as a parent to help each of my children unearth these qualities within themselves. I tell my children that our family was formed wonderfully, each of our souls traveling on its own path to form one unit. We've had some metaphorical U-turns and have had to maneuver our way slowly through some complicated terrain as we've grown together into a family unit. But the truth of it is that in the end, we are all traveling together toward something much greater, and I'm so glad our paths converged so we could venture through this life together. Our family motto is "march forth" as we returned home as a family of six on March 4, three years ago. For us, it speaks to our desire to look forward and move forward with faith and grace, together.
As I remember those first days, I think about what a unique blessing adoption can be and I hope that others will consider adoption as a way of growing a family. Truly, what a power is love!
---
*NOTE: We continue to be involved with and support the orphanage where two of our children spent the first years of their lives: Centre Emmanuel. The incredible Baha'is in Kinshasa became our closest friends as they visited our children when we were separated. They offered Baha'i children's classes, musical classes and started a Junior Youth group during that time and continue to do so for the children who call Centre Emmanuel home. Any support is sincerely appreciated.
Posted by
Bre met her husband Dave on his year of service and they've settled outside of Boston while their children grow. A family forged from three continents, they are itchy for travel and hungry for meaningful experiences. Bre is a Marketing Director at a Montessori school, freelance graphic designer and has a Masters in Nonprofit Organizational Leadership that she hopes to put to good use in the not-so-distant future.
"*" indicates required fields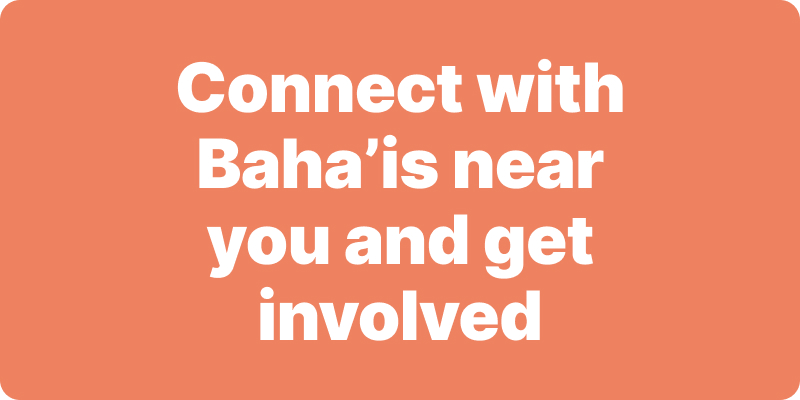 Join activities, celebrations, study groups, spiritual empowerment and education programs for young people, and more.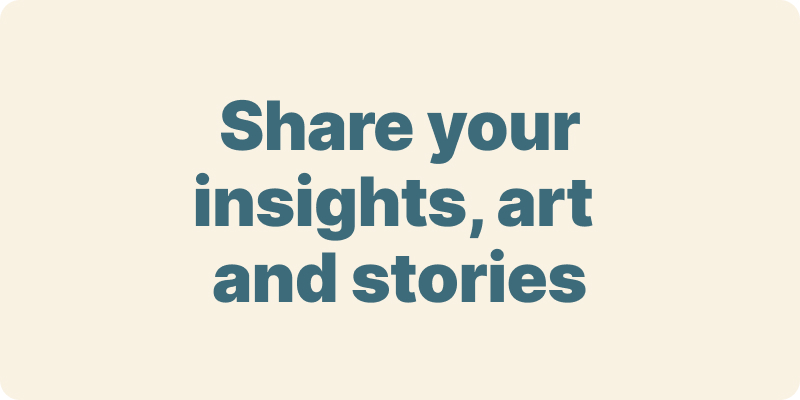 The arts and media have a critical role in how we share our community experiences. We've got resources, projects and more to help you get involved.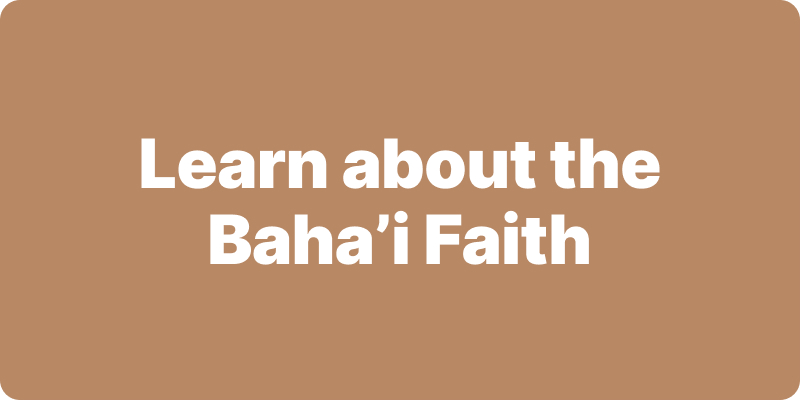 Baha'i beliefs address essential spiritual themes for humanity's collective and individual advancement. Learn more about these and more.
We acknowledge the Traditional Owners of country throughout Australia.

We recognise their continuing connection to land, waters and community. We pay our respects to Aboriginal and Torres Strait Islander people and their cultures; and to elders both past and present.
Baha'i Blog is a non-profit independent initiative
The views expressed in our content reflect individual perspectives and do not represent the official views of the Baha'i Faith.
Visit the site of the
Australian Baha'i Community
and the Baha'i Faith Worldwide