I purposely went "off script" during a recent presentation on career development. Though I had spent hours preparing slides and detailed information I wanted to cover, while chatting with guests beforehand it became clear that a new direction was warranted and necessary. I made this conscious decision upon remembrance of sage advice from Abdu'l-Baha about tailoring messages to the unique audience before you, and being ever-mindful of the specific requirements of each individual. 
The Master's guidance suggested this is an initiative that can only be effectively launched upon sincerely looking into a person's eyes, and understanding and relating to their personal needs. 1 Only then can we begin to recognize the healing salve that is so desperately being sought, even if no words to that effect are ever uttered.
This, of course, is a venture much easier conceived than realized. Amid a climate of "getting things done" in an expedient and comprehensive manner (thus enabling rapid focus shift to the next task at hand), thoughtful reflection is often postponed in favor of other, more insistent undertakings. But I don't think it has to be that way. Even the most hectic schedule benefits from daily pause. Through this reflection, we can ponder on the majesty and wonder of God's creation, and strengthen the bonds of fellowship with friends, neighbors, co-workers, and loved ones.
Witnessing the Total Picture
I've come to realize that so much in my life is performed with haste. In some respects, there is prudence in attempting to master efficient time management. For instance, if I fail to properly plan out my day, I will almost surely neglect a scheduled deadline. This places undue burden on my co-workers, and could end in an unnecessary and unsavoury scenario for clients, and ultimately myself.
If maximizing productive time is viewed as wholly unimportant or otherwise a strain on attaining whatever alternate goals one has set, the risk of future regret and irreversible damage is drastically heightened. Simply stated, time is a finite resource, and its squandering will finally manifest heart-wrenching grief and remorse.
However, by momentarily placing aside professional and "life" duties, I find myself struck by Abdu'l-Baha's counsel to set my vision beyond the hourly minutiae, instead focusing more on God's heavenly plan for my life, and for all of humanity. Abdu'l-Baha says:
Look thou with seeing eyes at the world about thee and at the inhabitants thereof. Upon the stage of this immense theatre most spectacular plays are being enacted. When thou shuttest thine eyes to this dark world and lookest upward and heavenward, thou wilt see light upon light stretching from eternity to eternity. The reality of the mysteries will be revealed. Happy is the pure soul who does not attach himself to transient conditions and comforts, but rather seeks to attach himself to the purity, nobility, and splendor of the world which endures. 2
Embracing Opportunities for Real and Lasting Connection
How can my goal of seeking to be attached to purity, nobility, and splendor be attained or even endeavored so long as public addresses (such as the one I worked on) are continually offered in a pre-determined, calculated, and wholly non-intimate nature? I reflected on the Master's judicious appeal:
It is your duty to be exceedingly kind to every human being and to wish him well; to work for the upliftment of society; to blow the breath of life into the dead; to act in accordance with the instructions of Baha'u'llah and walk His path… until ye change the world of man into the world of God. 3
Unrealistic as it may seem that my vocational presentation might hope to produce celestial results, the Blessed Beauty states that even the slightest enterprise in the name of God can have enduring impact, long after initial pleasantries have passed. He tells us:
Consort with all men, O people of Baha, in a spirit of friendliness and fellowship. If ye be aware of a certain truth, if ye possess a jewel of which others are deprived, share it with them in a language of utmost kindliness and goodwill. If it be accepted, if it fulfill its purpose, your object is attained. If anyone should refuse it, leave him unto himself and beseech God to guide him. Beware lest ye deal unkindly with him. A kindly tongue is the lodestone of the hearts of men. It is the bread of the spirit, it clotheth the words with meaning, it is the fountain of the light of wisdom and understanding. 4
Fostering the Future
Life moves at a hectic pace. As I progress through adulthood, I'm continually amazed at how much quicker the days seem to pass with each new year, compared with my once carefree and fluid approach to the prospect of accessible time. This realization has presented me with a daily reminder to fully embrace each moment as one that could be best spent fully exalting the majesty of God. I appreciate the insight that something as simple as a workplace presentation might have transformative effects when carefully crafted and offered with the utmost humility and compassion.
I am also learning how to seek out and view with a seeing-eye meaningful interactions that can truly enrich the souls of all involved. And so I make it a point to frequently call to mind the loving guidance of which I and others across the globe have been so fantastically blessed:
Let those who meet you know, without your proclaiming the fact, that you are indeed a Baha'i. Put into practice the Teaching of Baha'u'llah, that of kindness to all nations. Do not be content with showing friendship in words alone; let your heart burn with loving kindness for all who may cross your path. What profit is there in agreeing that universal friendship is good, and talking of the solidarity of the human race as a grand ideal? Unless these thoughts are translated into the world of action, they are useless. The wrong in the world continues to exist just because people talk only of their ideals, and do not strive to put them into practice. If actions took the place of words, the world's misery would very soon be changed into comfort. 5
Who could have thought that what began as a simple presentation on career development would blossom into an opportunity to deepen, put passages from the Writings into action, strengthen my relationships with colleagues, and begin living my life in a less hasty manner? When I put my full faith and trust in God's glory, I'm always amazed, uplifted, and energized to continually reach for new heights.
---
Posted by
Kamyar Samandari is an award-winning journalist, voice talent, and web marketer. He also makes a tasty chili.
"*" indicates required fields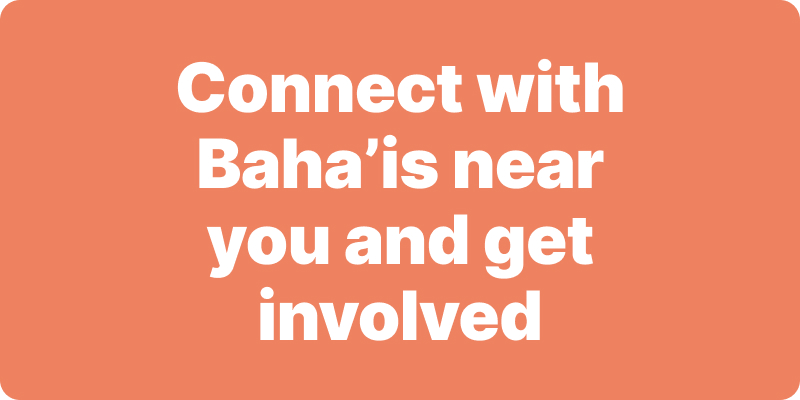 Join activities, celebrations, study groups, spiritual empowerment and education programs for young people, and more.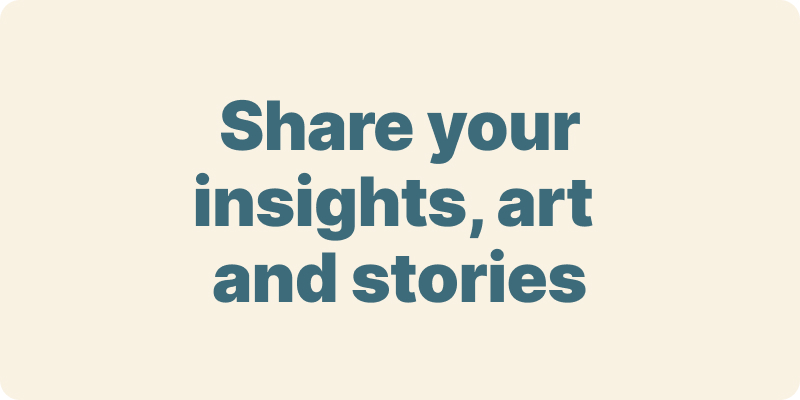 The arts and media have a critical role in how we share our community experiences. We've got resources, projects and more to help you get involved.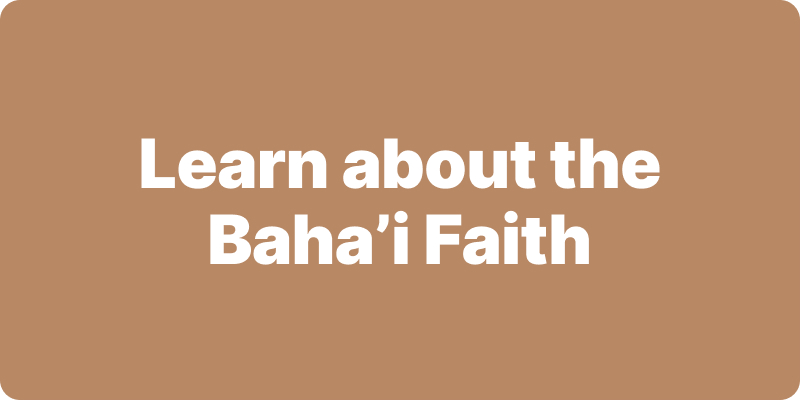 Baha'i beliefs address essential spiritual themes for humanity's collective and individual advancement. Learn more about these and more.
We acknowledge the Traditional Owners of country throughout Australia.

We recognise their continuing connection to land, waters and community. We pay our respects to Aboriginal and Torres Strait Islander people and their cultures; and to elders both past and present.
Baha'i Blog is a non-profit independent initiative
The views expressed in our content reflect individual perspectives and do not represent the official views of the Baha'i Faith.
Visit the site of the
Australian Baha'i Community
and the Baha'i Faith Worldwide