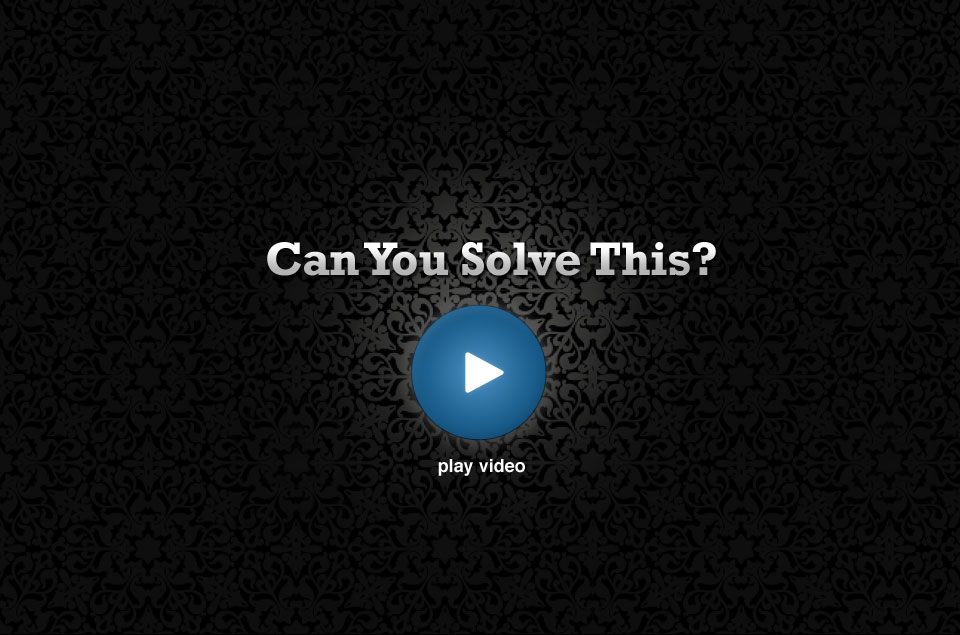 "Everyone has the right to education", says article 26 of the Universal Declaration of Human Rights.
Unfortunately, the reality is very different: many young people in Iran today are being denied this right. They might have gotten the grades to pursue higher education – they might even be among the top students in the country. Yet, when they submit their application forms, they are told that their files are incomplete, that they do not fulfil the necessary entry requirements; in short: that they cannot attend higher education.
The reason why they are denied this basic human right, in spite of their academic ability, is that they are members of political opposition groups, human rights or women's rights activists or members of religious minorities, such as the Bahá'ís. In the case of the Bahá'ís, even the community's attempt to educate their youth by setting up the Bahá'í Institute for Higher Education (BIHE) has been criminalised, and many of the educators supporting the project have been imprisoned.
The world, however, is not going to simply watch as many young people's dreams of serving society are being destroyed, with the mere education of many young people being declared a crime in Iran.
Last year, groups of people gathered in many countries to tell the world about this injustice. They had postcards and posters, asking passers-by: "Can you solve this?" They would, in many cases, show these passers-by a short animated film about the situation in Iran, which ends with a plea to bring a voice to the voiceless by sending a letter to the national government.
Over the next few months the campaign spread to 11 countries, and to date, some 16,000 emails have been sent to members of the governments in Australia, Brazil, Canada, Germany, France, India, Italy, the Netherlands, Slovenia, the UK, the USA, as well as to the UN and some government officials in Iran.
To get the public's attention, some of the campaigners displayed the QR code – a kind of barcode that can be scanned to access the "Can You Solve This?" website – on pavements. They also put up large posters of the QR code, left postcards with it lying around and wore it on t-shirts.
But that was not all. Many campaigners did not stop at simply telling the public about the situation in Iran.
At several universities, students formed groups and approached high-ranking academics to ask for their support. Articles describing the oppression of the Iranian students and the campaign to stop their suffering were published in newspapers and aired on student radios. Some students attempted to effect the recognition of the Bahá'í Institute for Higher Education as a tertiary education institution, which would allow its former students to attend master level courses at those universities. And all the while, emails kept being sent to the ministers of the world's governments.
Eventually, people began to listen and respond. In May 2011, almost one hundred Indian politicians, academics, clergy and others appealed to the Iranian government to ensure access to higher education for all Iranian students regardless of their religion, ideology or beliefs. They also voiced their condemnation of the persecution of the educators of the BIHE, as well as the persecution of the Iranian Bahá'í community in general.
A few weeks later, a group of British academics wrote an open letter published in a national newspaper. In it, they stood up for access to education for Iranian Bahá'ís, urging other people to support the plea of the students in Iran, and demanding a universal application of human rights.
A similar request was voiced during the summer of 2011 by the British Board of Deputies and the Union of Jewish Students which acknowledged the need for unbarred access to higher education as part of a strengthened culture in which mutual respect prevails for all citizens independent of their religion. They also called for the immediate release of all prisoners who had been detained because of their faith.
Some months later, almost 50 German university professors signed an open letter to the Iranian minister for science, research and technology, Kamran Daneshjoo, demanding an immediate release of the imprisoned BIHE teachers, as well as the observance of the right to higher education for all citizens.
Finally, in December 2011, the UN General Assembly adopted a resolution on the situation of human rights in Iran by a vote of 89 to 30 (with sixty-four abstentions), the largest majority to date on a resolution regarding Iran. In this document, the persecution of the Bahá'ís and the attacks on the Bahá'í Institute for Higher Education is specifically mentioned, and the Iranian government is called upon to ensure access to higher education for all. The General Assembly also demands that all forms of discrimination and human rights violations on the basis of one's beliefs be eliminated, and that access to education be ensured for all Iranian citizens.
There is, however, still a long way to go before this hope will become reality.
In the meantime it is the responsibility of those of us who are able to, to speak up about the situation, to inform our friends, family and colleagues about the injustice, and to remember that education is a basic human right.
As Bahá'u'lláh put it: "Knowledge is as wings to man's life, and a ladder for his ascent. Its acquisition is incumbent upon everyone".
Find out more about the campaign by visiting the website or the facebook page!
Posted by
After obtaining her doctorate in astrophysics in England, Steph moved with her husband to Munich where she spends her days working in data science. In her spare time, she is a bit of a bookworm, enjoys being creative (e.g. through art or music), loves being outside in the beautiful nature of Southern Germany, practises yoga, and strives to create within her neighbourhood a community that feels like home. She is inspired by the Baha'i Writings, as well as those of other religions in the one eternal faith of God. The thing she feels most grateful for in the Faith she discovered about a decade ago is the sense of hope which it gives in a world seemingly broken by disunity. Believing that Baha'u'llah's vision of a peaceful and unified world is not only possible, but inevitable, is what spurs her on to try and contribute her part.
"*" indicates required fields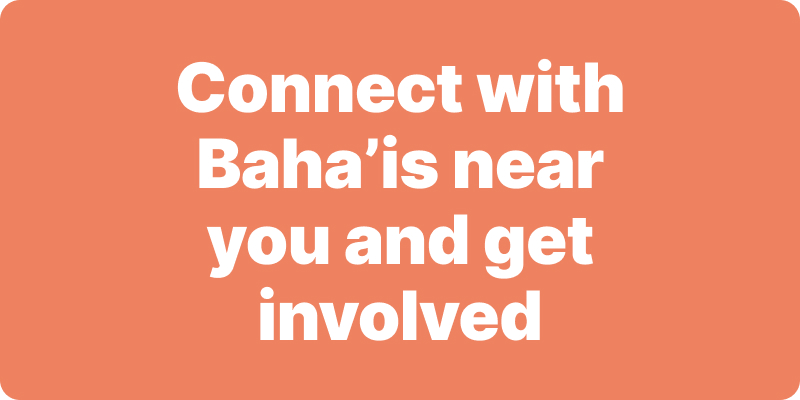 Join activities, celebrations, study groups, spiritual empowerment and education programs for young people, and more.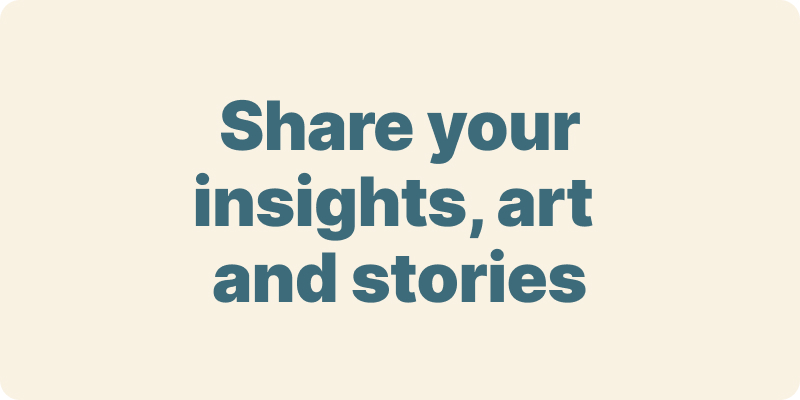 The arts and media have a critical role in how we share our community experiences. We've got resources, projects and more to help you get involved.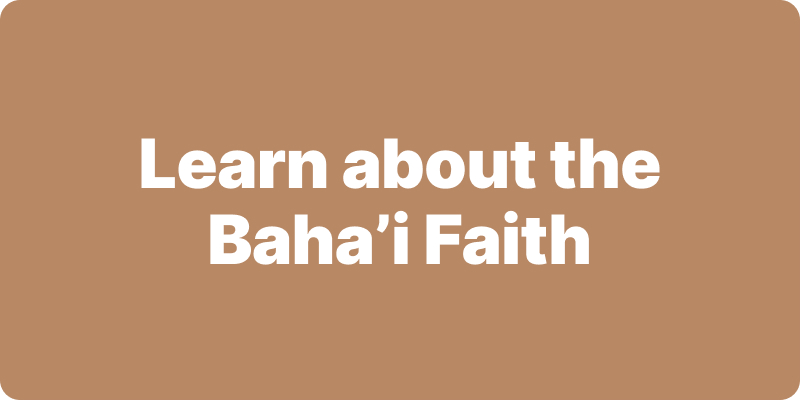 Baha'i beliefs address essential spiritual themes for humanity's collective and individual advancement. Learn more about these and more.
We acknowledge the Traditional Owners of country throughout Australia.

We recognise their continuing connection to land, waters and community. We pay our respects to Aboriginal and Torres Strait Islander people and their cultures; and to elders both past and present.
Baha'i Blog is a non-profit independent initiative
The views expressed in our content reflect individual perspectives and do not represent the official views of the Baha'i Faith.
Visit the site of the
Australian Baha'i Community
and the Baha'i Faith Worldwide