Baha'is and their friends around the world are currently engaged in a process of community-building that primarily consists of four core activities: the education of children, the spiritual empowerment of junior youth, the strengthening of the devotional character of communities through prayer gatherings and collective worship, and engagement in the institute process which serves both to deepen our understanding of the Baha'i teachings and to develop our skills to carry out these various acts of service. These are obviously not the only arenas of service for Baha'is. For example, the Universal House of Justice has begun to increasingly emphasize the role Baha'is play in social action, or efforts to improve the social and material conditions of our communities, as well as public discourse, or the infusion of Baha'i ideals into spaces dedicated to discussing social issues such as the media, governments, and civil society organizations.
However, these four avenues of service are described as the "core" activities for a reason – to emphasize their centrality to the community development process occurring in cities and villages around the world. Despite the simplicity and straightforwardness of these activities (in terms of their design, although rarely how they unfold in practice!), this conceptualization of community-building in many ways represents a profound shift in the Baha'i community's approach to service that has important consequences for Baha'is, and particularly youth.
To appreciate this, let's take a moment to reflect on the state of the Baha'i community about a century ago, around the time Abdu'l-Baha began disseminating His letters to North America, which are known as the Tablets of the Divine Plan. In the eighth tablet, written in April 1916 and addressed to the Baha'is of the United States and Canada, Abdu'l-Baha describes three things that Baha'is must do in order to become "Apostles of Baha'u'llah": demonstrate firmness in the Covenant of God, exhibit fellowship and love amongst the believers, and "…travel to all parts of the continent, nay, rather, to all parts of the world" teaching the Faith. Abdu'l-Baha further elaborated on the third condition, stating:
Consequently, a number of souls may arise and act in accordance with the aforesaid conditions, and hasten to all parts of the world…Thus in a short space of time, most wonderful results will be produced, the banner of universal peace will be waving on the apex of the world and the lights of the oneness of the world of humanity may illumine the universe. 1
The pressing need for this type of service from the Baha'i community was self-explanatory. At that time, there were only a few Baha'i communities scattered around the world, and no National Spiritual Assemblies had yet to be formally established. The only way for the Faith to become a global religion was for Baha'is to leave their home communities and travel to places in which the Cause of Baha'u'llah had yet to be shared.
What a difference a century has made! Under the guidance and direction of Abdu'l-Baha, Shoghi Effendi, and the Universal House of Justice, the Baha'i Faith has truly emerged as a world-embracing religion in just a few decades. Today, there are nearly 200 National Spiritual Assemblies operating around the world, Baha'i communities are established in thousands of localities in virtually every region of the globe, and the Faith has been embraced by peoples of nearly every nationality, ethnicity, race, and social class.
It is within this historical context that the contemporary approach to community-building must be fully understood and appreciated. In the past, service was often equated with pioneering or travel teaching, particularly for those communities and individuals that were blessed with the material capacities to do so. One of the beautiful aspects of Baha'i culture is that this emphasis on traveling and service has been internalized by Baha'i youth, many of which decide to postpone formal educational activities in order to perform a "year of service" at some point in their lives. While leaving one's home community and traveling to a different part of the world in order to carry out acts of teaching and service is surely a noble endeavor and an amazing opportunity for personal growth and development, there is, in my humble opinion, one unintended consequence of the emphasis on these activities: it creates the perception that to truly serve, one must go live somewhere else. "Normal life" is devoted to education, work, and family, while real service occurs once you leave the confines of your community and move to a foreign land.
Don't get me wrong – there is still a great need in many places in the world for more Baha'is, and dedicating a portion of your life to serving a community other than your own is still a noble sacrifice. But the beauty of the current approach to community-building is that it underscores both the need and the ability for all of us to serve wherever we reside. Service is not only that thing you do in some other place for a designated period of time. It is a daily activity of tending to the moral development of children, both your own and those of your neighbors; galvanizing the junior youth in your area to commit themselves to a process of personal and social transformation; gathering together with your friends and family in order to share prayers and strengthen the devotional character of your community; and studying the Writings of the Faith in a formal and systematic process in order to develop our skills and abilities for carrying out these acts of service. It is about developing our own communities as much as the communities of others. It is a recognition that service must be an integrated and coherent facet of our everyday existence, rather than simply a temporary hiatus from "normal life."
---
Footnotes & Citations
Abdu'l‑Baha, Tablets of the Divine Plan, 8: Tablet to the Baha'is of the United States and Canada[↩]
Posted by
Matt Giani is a research scientist at the University of Texas at Austin. His research focuses on stratification and social mobility in education, with an emphasis on helping underprivileged students make successful transitions to college after high school. Matt draws his inspiration from his exuberant daughter Clara, his incredible wife Shadi, and the Baha'i teachings.
"*" indicates required fields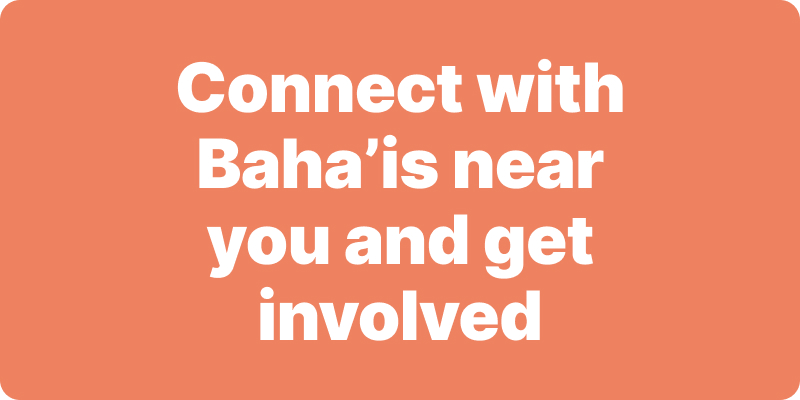 Join activities, celebrations, study groups, spiritual empowerment and education programs for young people, and more.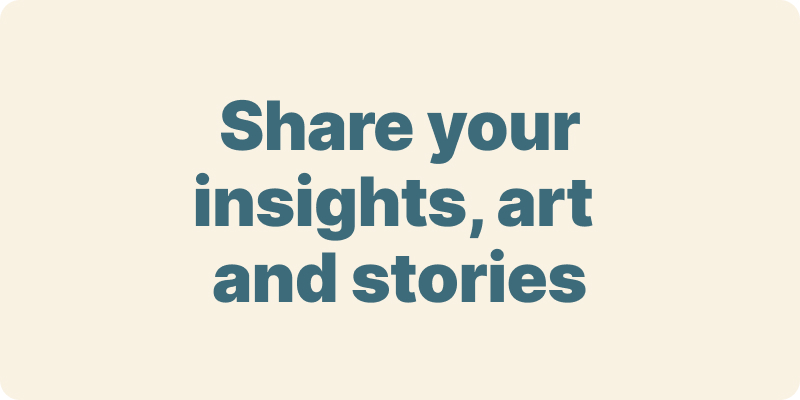 The arts and media have a critical role in how we share our community experiences. We've got resources, projects and more to help you get involved.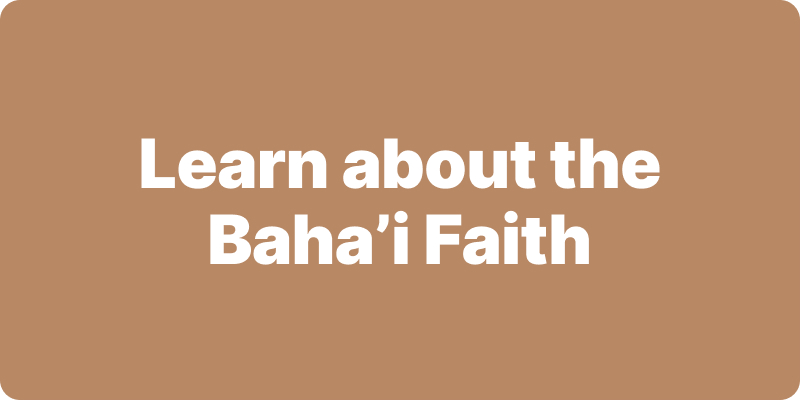 Baha'i beliefs address essential spiritual themes for humanity's collective and individual advancement. Learn more about these and more.
We acknowledge the Traditional Owners of country throughout Australia.

We recognise their continuing connection to land, waters and community. We pay our respects to Aboriginal and Torres Strait Islander people and their cultures; and to elders both past and present.
Baha'i Blog is a non-profit independent initiative
The views expressed in our content reflect individual perspectives and do not represent the official views of the Baha'i Faith.
Visit the site of the
Australian Baha'i Community
and the Baha'i Faith Worldwide