A new website appeared on the horizon a few months ago that caught my eye with its beautiful graphics and elevated purpose. Hasten Baha'i Women is full of resources: questions to ponder based on the Baha'i Writings, stories of Baha'i women both historical and contemporary, music, free printables, videos, recipes, and much more! Once you start exploring the site, it's easy to get lost in the sea of elevated and helpful content!
Bre Vader and Jaleh Mostaghim are the sister-duo behind the site and I'm so grateful they agreed to tell us about it:
Baha'i Blog: Could you please tell us a little about yourselves?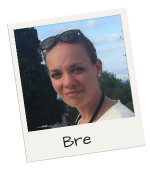 We are sisters who live very intertwined lives in a suburb outside of Boston. Our community is wonderfully vibrant and unified with lots of Baha'i activities that keep us busy and inspired. The wider community is very artistic and historically inclined so we are finding new ways to connect and contribute to the efforts and groups in our area. The contributors to Hasten extend to friends and family, mostly women in our lives who are inspired to offer their passions to the wider community.
I'm a mom of four — so let's be real, that's my most defining and consuming role! I'm also a freelance graphic designer, and work in marketing at a local school. I have a hard time relaxing my mind so I work on projects for myself and others pretty constantly, until the wee hours of the morning when my family is fast asleep. My husband, Dave, and I have been "us" so long that we became grownups together, so he's understanding and supportive of my late night keyboard time. The happiest I've been is working with the Baha'is in Kinshasa, in the Democratic Republic of the Congo on projects to improve the spiritual and material conditions for kids at the orphanage where we adopted two of our children. Their tenacity inspires me daily. I also love cooking, watching movies and helping people. I'm a mediocre artist with an arts degree. I'd secretly love to be a potter… I should really get on that.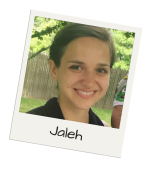 I'm a stay-at-home mom of my two year old son, Faizi, which is the job that I devote most of my time to. I spend most of my days doing his favorite things: visiting countless farms, parks, and libraries. I previously worked as a Child Life Specialist at an area hospital, and I now teach weekly art lessons at a Montessori school in the area. One of my passions is food: cooking, baking, researching recipes, watching any sort of cooking show, and of course eating! I like to do crafty things and DIY projects, and wish that I had more patience to learn to do these things really properly — not one of my strongest virtues! My husband and I enjoy spending time with our nieces and nephews on the weekends. I enjoy traveling, and hope to see more of the world in my lifetime than the small bits I've visited so far.
Baha'i Blog: What inspired you to the put the website together?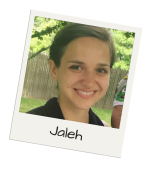 We wanted to create a space to come for few minutes of refuge and solace. We needed it to be beautiful, without the noise of public commentary and the "likes" we are all accustomed to. We hoped it'd be a space to breathe, a place to land when you're waiting to pick your kid up at taekwondo — uplifting and encouraging. To be honest, unless they contact us, we have no idea who visits the site or how many folks do — we don't want that to be a motivating factor for us. It's a very therapeutic process to contribute to the site, find Writings to share, pose questions we'd like to reflect upon, and create design pieces that might be helpful for anyone offering service to their communities. It's still in early stages, so it's so lovely and inspiring that you asked us to reflect upon the project.
Baha'i Blog: What types of resources does the site feature and showcase?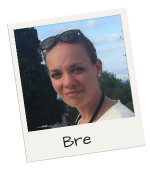 We're both blessed and cursed with a torrent of ideas in our heads so we knew it'd have many components. Depending on the need of the person visiting the site, hopefully they'll find something that will touch their heart and make their day a bit better, easier, more inspired. The site shares Writings on a wide variety of topics with reflective questions for each. We've heard from people who have used these as part of their neighborhood devotional gatherings or during a prayer time at a Study circle, we've also heard from someone who found them useful as a way of "bringing themselves to account" in the evening. Other aspects of the site include music (original music by talented Baha'i musicians), printable resources like children's class invitations, a booklet on the Junior Youth Spiritual Empowerment Program, printable programs for devotional gatherings, bookmarks… our mom is in film and has offered videos including children telling stories of Baha'u'llah, Baha'i history — really anything that catches our fancy. We try to keep our ears to the ground to see what people are saying they want and need. We create and share spiritual journaling sheets on an array of topics with prompts for reflection. Other aspects are still developing, like podcasts, a shop selling printable posters and cards, and presentations on a variety of Baha'i figures. Our "special ideas" area is a creative resource for Baha'i inspired arts and crafts projects and easy, tasty recipes to try when you're hosting a gathering. It's pretty multifaceted.
Baha'i Blog: What's something you've been learning about while working on the site?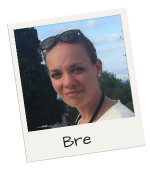 I've certainly learned that even a few moments of self-care each day can create a healthier me. It's funny because I create the spiritual journaling pages, but then I use them. I choose Writings to highlight and make up reflection questions and then go through the exercise of actually meditating on these Words. Those moments bring me into a much healthier place than checking into social media or the news. I don't have big pockets of time so those touch points can create pretty beautiful vignettes in my day. I suppose my spiritual learning has been through using the resources myself.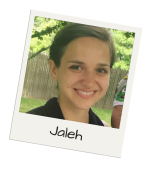 I've learned how much work it takes to keep a website running! Bre is incredibly efficient and productive, so we're lucky that she has the skills to regularly create new, beautiful content. I've also learned about a lot of new recipes and arts and crafts projects that could be great to include in Feasts, Holy Day celebrations, or children's classes/junior youth groups. Lots more of those will be coming to the website soon, so keep an eye out! And I'd say I'm still mastering my own time management and planning to bring new ideas to the website.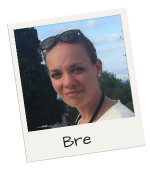 We have received pretty harsh criticism about the name, Hasten Bahai Women — that it curtails men from participating with the site, or even dissuades them from journaling or cooking as we are posing that as something exclusively for women. The truth is that couldn't be further from the reality of what we've experienced with the men who have written to us and shared the site with others. They see it as a resource for themselves as well as the women in their life and we are hopeful we can clarify that we chose the name because, well, we're Baha'i women, and we were creating a resource we would enjoy. We also know of many resources for Baha'is in general and wanted to offer something of a particular flavor to Baha'i women like us… we also got really excited and purchased the domain early — hahaha! So there you go, Hasten Baha'i Women. Enjoy!
We would truly love to know what people are enjoying so we can know where to focus energy.  Let us know by emailing us at hastenbahaiwomen[at]gmail[dot]com! You can also follow us on Instagram  @hastenbahaiwomen and Facebook @hastenbahaiwomen
Baha'i Blog: Thank you so much, Bre and Jaleh! I'm excited about following the site as it continues to grow and blossom!
And to our readers, check out the site and all that it has to offer here: www.hastenbahaiwomen.com
Posted by
In her innermost heart, Sonjel is a stay-at-home parent and a bookworm with a maxed out library card but professionally she is a museologist with a background in English Literature. She currently lives on Prince Edward Island, an isle in the shape of a smile on the eastern Canadian coast. Sonjel is a writer who loves to listen to jazz when she's driving at night.
"*" indicates required fields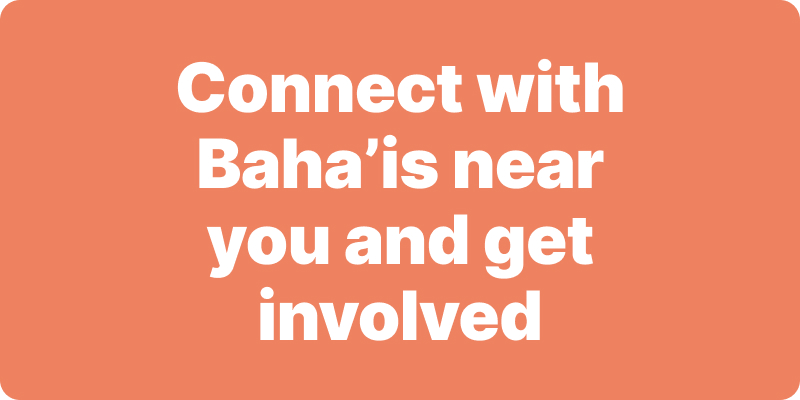 Join activities, celebrations, study groups, spiritual empowerment and education programs for young people, and more.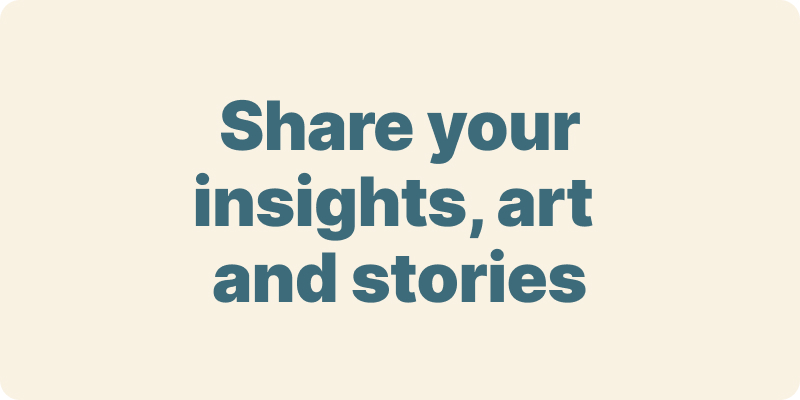 The arts and media have a critical role in how we share our community experiences. We've got resources, projects and more to help you get involved.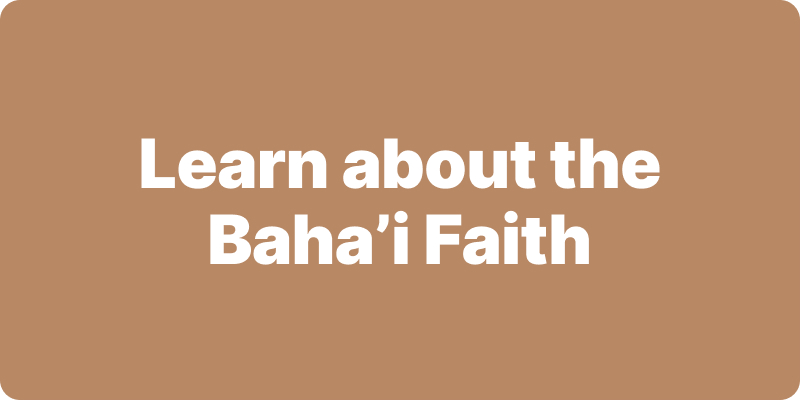 Baha'i beliefs address essential spiritual themes for humanity's collective and individual advancement. Learn more about these and more.
We acknowledge the Traditional Owners of country throughout Australia.

We recognise their continuing connection to land, waters and community. We pay our respects to Aboriginal and Torres Strait Islander people and their cultures; and to elders both past and present.
Baha'i Blog is a non-profit independent initiative
The views expressed in our content reflect individual perspectives and do not represent the official views of the Baha'i Faith.
Visit the site of the
Australian Baha'i Community
and the Baha'i Faith Worldwide