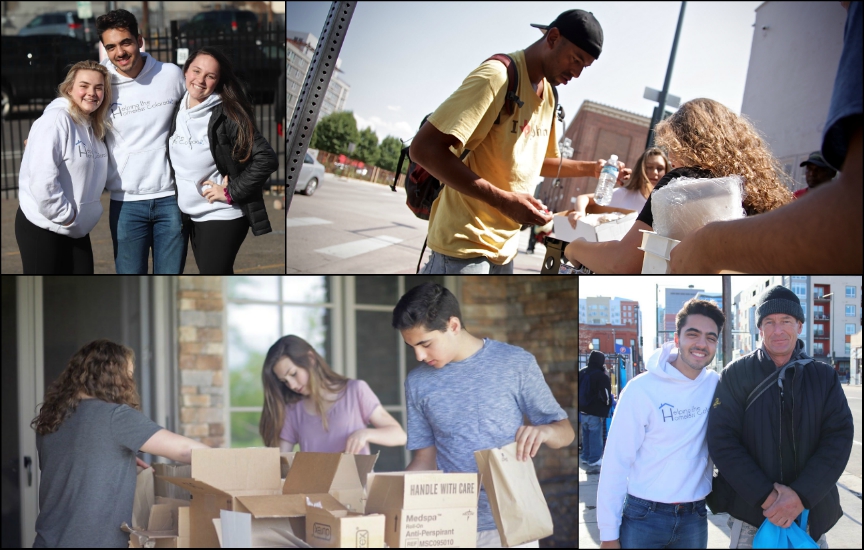 It's not every day that you meet a teenager who co-founded an organization to help others! But that's exactly what Matine Khalighi did when he and his friends started Helping the Homeless Colorado, a not-for-profit that works to put an end to homelessness and to assist those in need. I recently met Matine at the Grand Canyon Baha'i Conference, and his determination to take action and help people in his community is really inspiring, and I'm so glad I got a chance to hear from him about his organization, how it started, and what he's learned in the process. Here's our conversation: 
Baha'i Blog: Hi Matine! So tell us a little bit about Helping the Homeless Colorado and what it's all about?
Yea. Helping the Homeless Colorado is a non-profit organization that I helped to found about three years ago when I was in the 8th grade. The organization itself operates under three pillars: Advocate, Educate, Alleviate. Each of these pillars uniquely addresses the issue at its core, and this is honestly part of our mission — we don't want to just do little acts of temporary service, but we want to create solutions and lasting effects. Here's a little bit more about the pillars: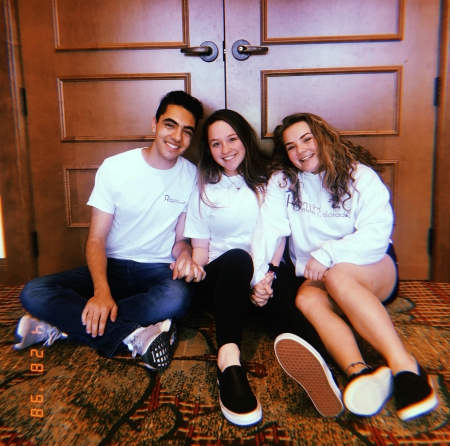 "Advocate": This pillar addresses homelessness on a political level. At the core of the issue, there is a system of broken, failing, and often missing policies. Our work through advocacy aims to bring attention to homelessness in terms of supportive and proactive policies through engaging conversation. Our goal is to draw attention to current political problems in regards to poverty and encourage others to join in the conversation.
"Educate": This pillar is based on changing how the public views homelessness. Our programs put an emphasis on empowering youth to participate in social change. Whether it be in large auditoriums or small discussions, Helping the Homeless Colorado aims to challenge stereotypes common in our community. In addition, we have started an article series to share the stories of homeless individuals so we can educate the general public about what the life of a homeless person is really like.

"Alleviate": This is our pillar dedicated to accessible resources for those who are actively struggling with homelessness. This can vary anywhere from providing crisis bags filled with winter materials, hygiene products, food, etc. Our main focus being homeless youth, we introduced our Scholarship Awards Program, which provides scholarships to homeless high school youth in order to make higher level education more attainable. This is such a great need in Colorado. We currently have about 25,000 students that are deemed to be homeless in our K-12 Public school system.
Baha'i Blog: Can you tell us a little bit about yourself and why you and your friends decided to start this initiative?
I think that the initiative started because of pure passion. We recognized a problem in our community and we began to search for ways that we could get involved. We are all students, and in the 8th grade, it seemed crazy for us to want to start a foundation. But, because we were so passionate, it actually came together very easily.

Homelessness is a very complex issue and it exists everywhere in our world. I didn't want to wait to get started. You don't need to have a formal education to be able to help others. So, we watched YouTube videos on how to file tax forms, talked to teachers about how to write emails, and researched how to fundraise. Three years later, we have been able to create a non-profit organization that helps a wide amount of individuals. The feeling of helping others is so empowering and it makes me so happy. And to me, it's the best way to use my free time!

Every time I am doing something for the organization whether it's administrative work or directly helping the homeless, it invokes a feeling of purpose in my life. I love my job, and I want everyone, especially youth to join in helping their communities.
Baha'i Blog: What kind of impact have you been having so far?
As I mentioned before, the organization was started from scratch with my co-founders and myself. We worked together to create every aspect of the organization. The creation of the three pillars also took a lot of reflection and planning. Within those pillars, we have been able to testify for bills in our state capital, meet with local politicians, write multiple articles about homeless individuals, present to local schools and religious groups about poverty and homelessness, distribute close to 30,000 products to the homeless, engage 100's of volunteers, and meet so many scholarship applicants!
Baha'i Blog: What kind of things have you and those working with you on this initiative, learned in the process of creating the organization and getting things done?
Well, there are general traits like learning how to hold meetings, write emails, public speaking, etc. But, I have also learned about the power of being together and having a sense of unity. Additionally, I have learned not to judge others based on their looks and learned to listen to their stories. Everyone has something really unique about them. I have also found out about how strong youth are. The entire organization is operated by youth, which is so impressive to me. When we are able to inspire other youth, the things that they do are truly remarkable. So I guess one of my biggest takeaways is to never underestimate what you are capable of when you're young.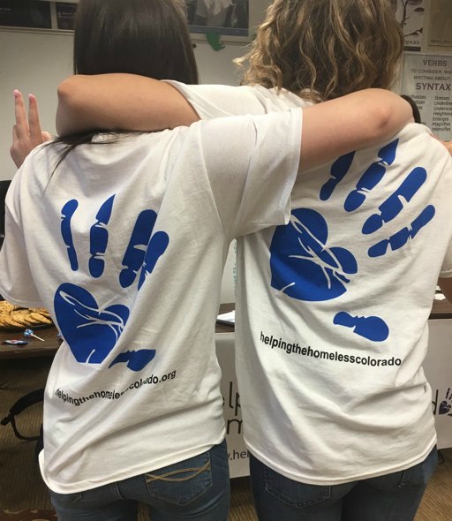 Baha'i Blog: What advice do you have to others who want to give back and do something for their community?
The teachings of the Baha'i Faith describe the world to be in "great turmoil". There are so many complex problems in our world and they will take a lot of time to change. But, this isn't a bad thing, it is simply a call to action. If you recognize something is wrong in your community, get involved!! Be an active participant. The world will never be better with just the efforts of a few; we need to work together as a society to contribute to the resolution of the challenges that we face. If you're young, we need your help even more. This is our future so we need to work together to shape it the way we want. And that goes for everyone: try to be open-minded and find out ways in which you can help in your communities.
Baha'i Blog: Is there anything else you'd like to share?
I guess I want to again emphasize the power of youth. I ask of us to please, please, please, use your voice, your efforts, your beliefs to help our communities. Please don't be afraid to speak up and most importantly, don't be afraid to take action.
Baha'i Blog: Awesome! So how can people find out about the initiative?
You can visit Helping the Homeless Colorado website here: www.helpingthehomelesscolorado.org

Find us on Instagram, Twitter and Facebook

If you have any questions, would like help, or get in touch, you can email me using [email protected] and you can find me on Instagram or Facebook as well!
Baha'i Blog: Thanks so much, Matine, for taking the time to do this interview and keep up all the great work you and the team are doing with Helping the Homeless Colorado!
Posted by
Naysan is passionate about using the arts and media to explore the teachings of the Baha'i Faith. Back in 2011, Naysan started up the Baha'i Blog project, channeling his experiences in both media and technology companies to help create a hub for Baha'i-inspired content online.
"*" indicates required fields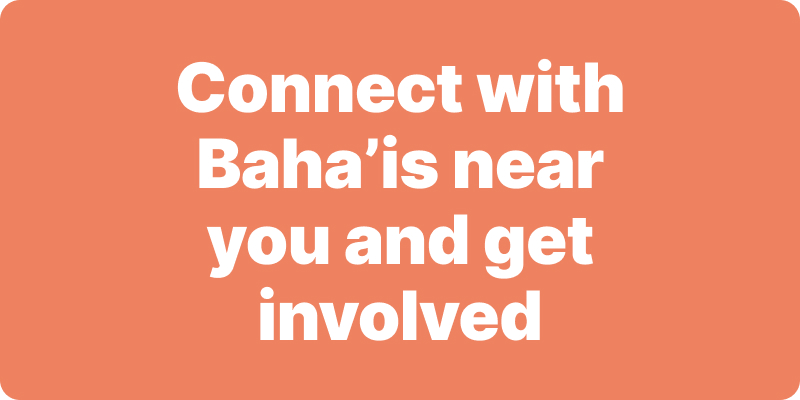 Join activities, celebrations, study groups, spiritual empowerment and education programs for young people, and more.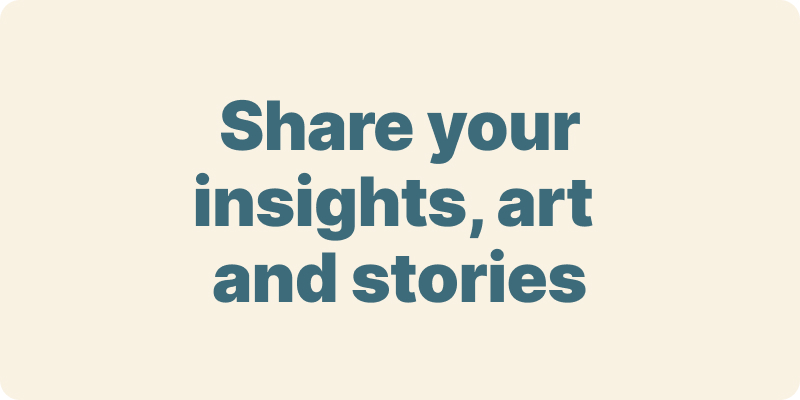 The arts and media have a critical role in how we share our community experiences. We've got resources, projects and more to help you get involved.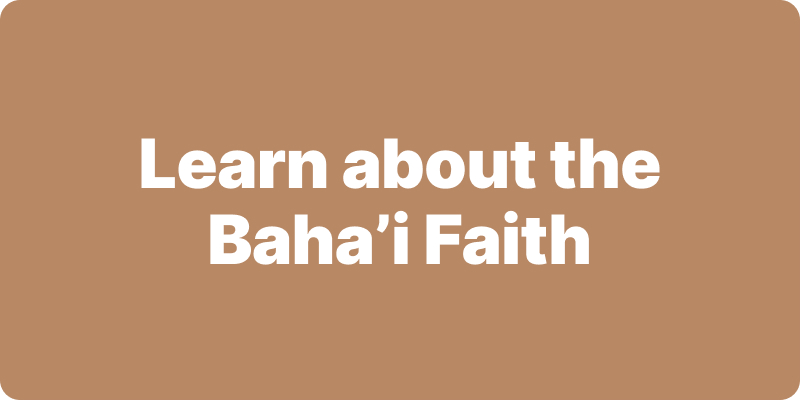 Baha'i beliefs address essential spiritual themes for humanity's collective and individual advancement. Learn more about these and more.
We acknowledge the Traditional Owners of country throughout Australia.

We recognise their continuing connection to land, waters and community. We pay our respects to Aboriginal and Torres Strait Islander people and their cultures; and to elders both past and present.
Baha'i Blog is a non-profit independent initiative
The views expressed in our content reflect individual perspectives and do not represent the official views of the Baha'i Faith.
Visit the site of the
Australian Baha'i Community
and the Baha'i Faith Worldwide