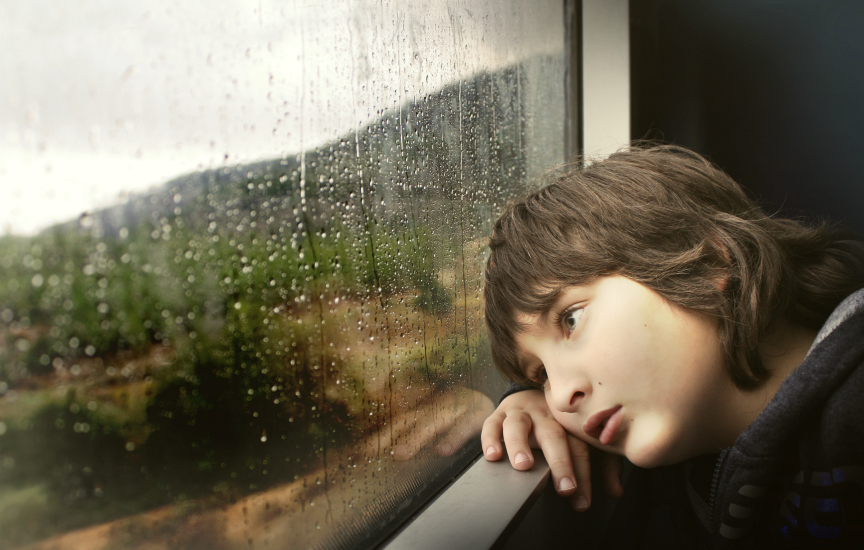 A professor once confessed to my class that he was glad he wasn't young and that he was grateful to be in his sunset years because the world has become such a terrible place. And it is only going to get worse. As Baha'is, we know there is truth to this. Shoghi Effendi masterfully wrote:
A tempest, unprecedented in its violence, unpredictable in its course, catastrophic in its immediate effects, unimaginably glorious in its ultimate consequences, is at present sweeping the face of the earth. Its driving power is remorselessly gaining in range and momentum. Its cleansing force, however much undetected, is increasing with every passing day. Humanity, gripped in the clutches of its devastating power, is smitten by the evidences of its resistless fury. It can neither perceive its origin, nor probe its significance, nor discern its outcome. Bewildered, agonized and helpless, it watches this great and mighty wind of God invading the remotest and fairest regions of the earth, rocking its foundations, deranging its equilibrium, sundering its nations, disrupting the homes of its peoples, wasting its cities, driving into exile its kings, pulling down its bulwarks, uprooting its institutions, dimming its light, and harrowing up the souls of its inhabitants.

Shoghi Effendi, The Promise Day is Come, p. 3
That sounds absolutely terrifying! A glance at news headlines, whether global or close to home, will testify to Shoghi Effendi's words: story after story is filled with suffering, anguish, corruption, destruction and violence.
The reason for the disintegration of the world is precisely so that something new can be built in its stead. Baha'u'llah proclaimed:
The world's equilibrium hath been upset through the vibrating influence of this Most Great, this new World Order. Mankind's ordered life hath been revolutionized through the agency of this unique, this wondrous System, the like of which mortal eyes have never witnessed.

Baha'u'llah, The Proclamation of Baha'u'llah, p. 118
What will the New World Order look like? While the world crumbles around us, what is the bright future we are building? The Baha'i Faith is only 172 years old and the Golden Age of the Baha'i Era is so far in the future, we can't even attempt to imagine what it will be like. Glimmerings, however, can be seen. The first sentence of this year's Ridvan message opened with these words:
The resplendent season of Ridvan is at hand, and from the heights to which the community of the Greatest Name has attained, bright prospects are visible on the horizon.

The Universal House of Justice, Ridvan 2015 Message
The Universal House of Justice also said:
Yet there is reassurance in the knowledge that, amidst the disintegration, a new kind of collective life is taking shape which gives practical expression to all that is heavenly in human beings.

Ibid.
Hope is found by participating in any of the core activities and the framework for action laid out for us by the Universal House of Justice. By participating you'll begin to transform, little by little, day by day. You'll help others transform too and together we'll transform our communities. In that same message, the Universal House of Justice writes:
Have hope. It will not always be so. Is not the history of our Faith filled with accounts of inauspicious beginnings but marvellous results? How many times have the deeds of a few believers—young or old—or of a single family, or even of a lone soul, when confirmed by the power of divine assistance, succeeded in cultivating vibrant communities in seemingly inhospitable climes? Do not imagine that your own case is inherently any different. […] whatever its immediate effects, service to the Beloved is, in itself, a source of abiding joy to the spirit. Take heart, too, from the example of your spiritual kin in the Cradle of the Faith, how their constructive outlook, their resilience as a community, and their steadfastness in promoting the Divine Word are bringing about change in their society at the level of thought and deed. God is with you, with each of you.

Ibid.
Aren't those powerful words inspiring? Are you filled with hope for the future? As a general rule, if I ever feel hopeless at the condition of the world, I can always find words of comfort and inspiration in the Ridvan messages (which can be read in full on the official website of the Universal House of Justice). I also love Century of Light which was written by the Universal House of Justice at the end of the last century (and which can be read in full online). The 1900's saw "a magnitude of ruin" and yet Abdu'l-Baha called it the "Century of light" and this book explores why. Abdu'l-Baha also said,
Never lose thy trust in God. Be thou ever hopeful, for the bounties of God never cease to flow upon man. If viewed from one perspective they seem to decrease, but from another they are full and complete. Man is under all conditions immersed in a sea of God's blessings. Therefore, be thou not hopeless under any circumstances, but rather be firm in thy hope.

Abdu'l-Baha, Selections from the Writings of Abdu'l-Baha, p. 205
and:
What a power is love! It is the most wonderful, the greatest of all living powers. Love gives life to the lifeless. Love lights a flame in the heart that is cold. Love brings hope to the hopeless and gladdens the hearts of the sorrowful.

Abdu'l-Baha, Paris Talks, p. 179
(If you'd like to hear this quote sung it was beautifully put to music by Shireen and Carmel Zein.)
It is easy to become hopeless. I find that when I dwell on the material world in which I am raising my daughters, I start to panic. But when my toddler belts out a creole song from my childhood that translates as "Allah'u'Abha! I am so happy to be a Baha'i" then my worries subside and I am reminded of where to turn for hope and a plan for a bright future.
---
Posted by
In her innermost heart, Sonjel is a stay-at-home parent and a bookworm with a maxed out library card but professionally she is a museologist with a background in English Literature. She currently lives on Prince Edward Island, an isle in the shape of a smile on the eastern Canadian coast. Sonjel is a writer who loves to listen to jazz when she's driving at night.
"*" indicates required fields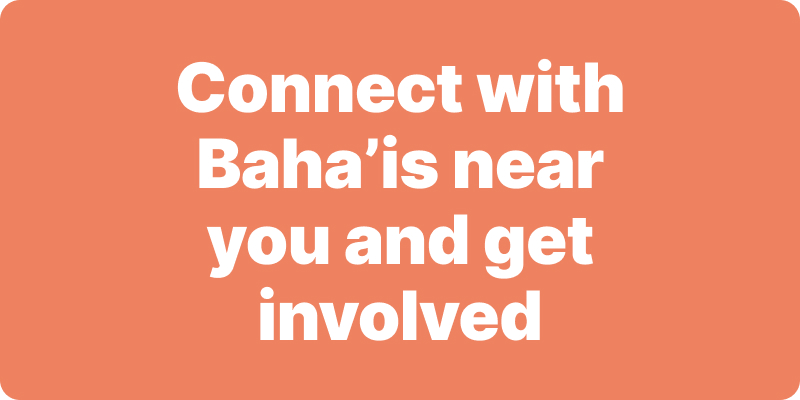 Join activities, celebrations, study groups, spiritual empowerment and education programs for young people, and more.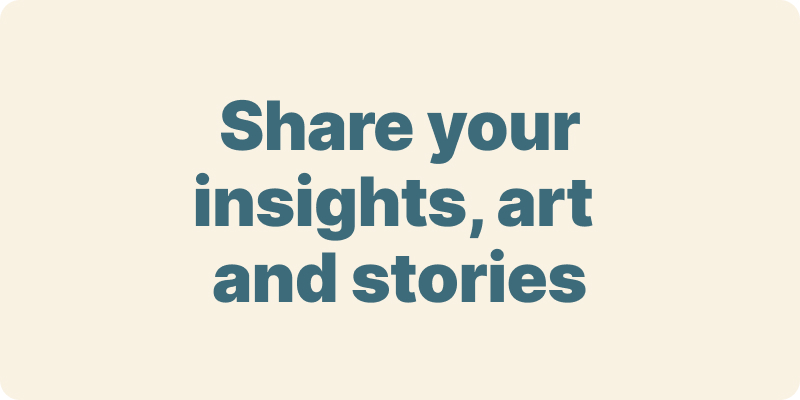 The arts and media have a critical role in how we share our community experiences. We've got resources, projects and more to help you get involved.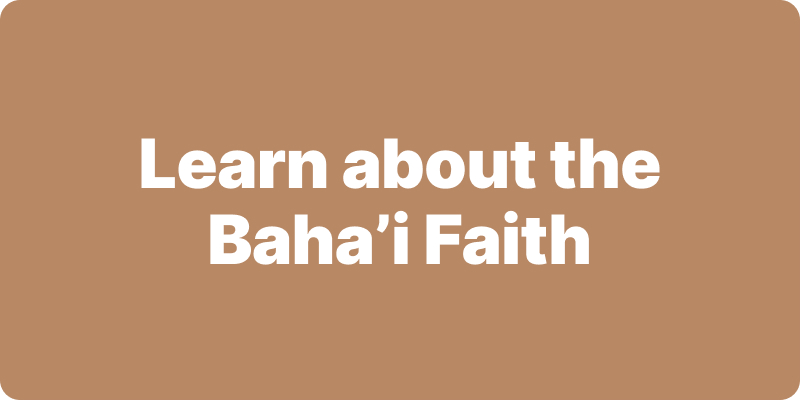 Baha'i beliefs address essential spiritual themes for humanity's collective and individual advancement. Learn more about these and more.
We acknowledge the Traditional Owners of country throughout Australia.

We recognise their continuing connection to land, waters and community. We pay our respects to Aboriginal and Torres Strait Islander people and their cultures; and to elders both past and present.
Baha'i Blog is a non-profit independent initiative
The views expressed in our content reflect individual perspectives and do not represent the official views of the Baha'i Faith.
Visit the site of the
Australian Baha'i Community
and the Baha'i Faith Worldwide