Education is a fundamental right to which every child is entitled. An education is fundamental to the development of individuals and their continued wellbeing. It allows individuals to realize their full human capacities and to live rich and meaningful lives. Beyond that, however, education also has the potential to shape entire communities.
This reality was reflected in the global community's observance of the International Day of Peace, just a week ago. This year's International Day of Peace is the "Right of Peoples to Peace", and interestingly enough, the theme of the observance last year was "Education for Peace". As the day was observed around the world, the United Nations urged countries to invest in the education of their children and youth. In particular, governments were directed to provide the type of education that fosters tolerance, encourages diversity and allows for children to become global citizens.
In doing so, the United Nations made a profound statement on the role that education plays not just in the attainment of a lasting international peace, but also with regards to the wellbeing of humanity as a whole. Furthermore, the statement made also spoke to a grander vision for education as being more than just the acquisition of academic skills such as literacy and numeracy.
As I read this statement, I was reminded of a quote by Abdu'l-Baha that, to me, encapsulates the Baha'i approach to education:
Training in morals and good conduct is far more important than book learning. A child that is cleanly, agreeable, of good character, well-behaved – even though he be ignorant – is preferable to a child that is rude, unwashed, ill-natured, and yet becoming deeply versed in all the science and arts. The reason for this is that the child who conducts himself well, even though he be ignorant, is of benefit to others, while an ill-natured, ill-behaved child is corrupted and harmful to others, even though he be learned. If, however, the child be trained to be both learned and good, the result is light upon light. 1
Light Upon Light
According to this approach to education, children – and humanity, in general – are likened to a mine rich in gems, with innate virtues and great potentialities. This capacity can only be realised through education. The role of adults and educators is not, then, as providers of knowledge, but as facilitators in a lifelong process of learning that is largely self-directed.
While the pursuit of academic knowledge is important, a greater emphasis is placed on the development of virtues of character, with the belief that a child that has the opportunity for both will be "light upon light". Such a child will be resilient in adversity – capable of steering their own course while emerging as a leader to his or her own community and acting as an agent of change.
The Importance of Education
We live in a world that still doesn't value education enough as it should. Nations all over the world still routinely invest far more in warfare than they do in education. Even in a world where human rights instruments demand an education for every child, numerous children go without an education, particularly in situations where they are required to contribute to the family income. Even in countries where most children are fortunate enough to have access to a basic education, the value of an education is determined according to the economic payoffs of a future career – a lesser emphasis is placed on the pursuit of knowledge and the love for learning.
In the Baha'i writings, a holistic and spiritual education is emphasized in no uncertain terms.
Education is of three kinds: material, human and spiritual. Material education is concerned with the progress and development of the body, through gathering its sustenance, its material comfort and ease…
Human education signifies civilisation and progress: that is to say, government, administration, charitable works, trades, arts and handicrafts, sciences, great inventions and discoveries, and elaborate institutions…
Divine education is that of the Kingdom of God: it consists in acquiring divine perfections, and this is true education… 2
Universal education is described as a "universal law" which is meant to end the ignorance and barriers of separation among mankind caused by a lack of education. It is seen as being vital not just to the development of individuals, but of humanity as a whole.
The primary, the most urgent requirement is the promotion of education. It is inconceivable that any nation should achieve prosperity and success unless this paramount, this fundamental concern is carried forward. 3
The importance of education is underscored by what the Baha'i writings have to say about the station of parents as educators as providers of a spiritual education for children.
Parents are given this sacred duty of raising their child:
Give them (the children) the advantage of every useful kind of knowledge. Let them share in every new and rare and wondrous craft and art. Bring them up to work and strive, and accustom them to hardship. Teach them to dedicate their lives to matters of great import, and inspire them to undertake studies that will benefit mankind. 4
An interesting feature of the Baha'i teachings is that parents are instructed to educate girls in preference to boys. This is significant in a world in which boys are still seen as the obvious choice for an education in families that cannot afford to send all their children to school. The reasoning behind this teaching is that girls will one day become mothers, and that mothers are the first educators of a child. A mother's education is seen as crucial, given the role that she will play in educating her own child. The significance of this teaching extends far beyond the individual mother and her child – it speaks of encouraging a broader culture in which parents see education as an investment in not just their child, but in future generations.
It is interesting that as Baha'is, two of the core activities that we are focusing on a global community are children's classes and junior youth empowerment programs. These activities focus on making spiritual education accessible to every child. But more importantly, it fosters a culture in which everyone is empowered to be part of the process of providing that education to every child.
The future of humanity is connected to the way in which we educate our children. It is the foundation of the unfolding of a new civilization.
The spiritual education of children is the basis on which humanity will collectively advance and realise its full capacity. The Baha'i teachings speak of the gloriousness of this age in this way:
The newly-born babe of that Day excels the wisest and most venerable men of this time… 5
One can only wonder what the reality of such a day looks like, in which the promise of a new civilization is realised.
---
Posted by
In her professional life, Preethi has dabbled in various combinations of education, community development and law. At heart, though, she's an overgrown child who thinks the world is one giant playground. She's currently on a quest to make learning come alive for young people and to bring the world's stories and cultures to them, with educational resources from
One Story Learning
.
"*" indicates required fields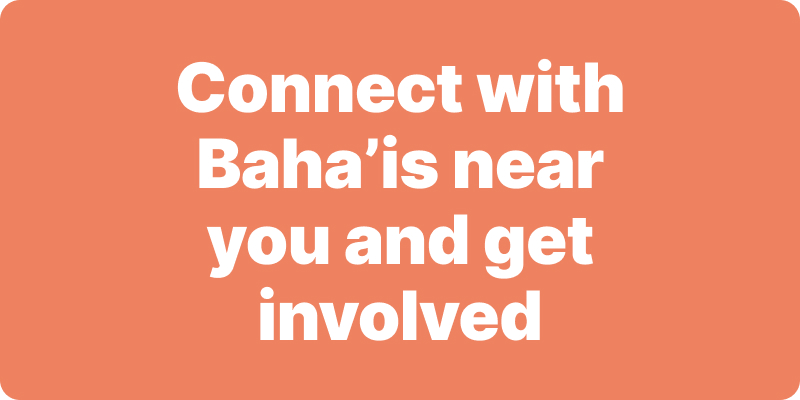 Join activities, celebrations, study groups, spiritual empowerment and education programs for young people, and more.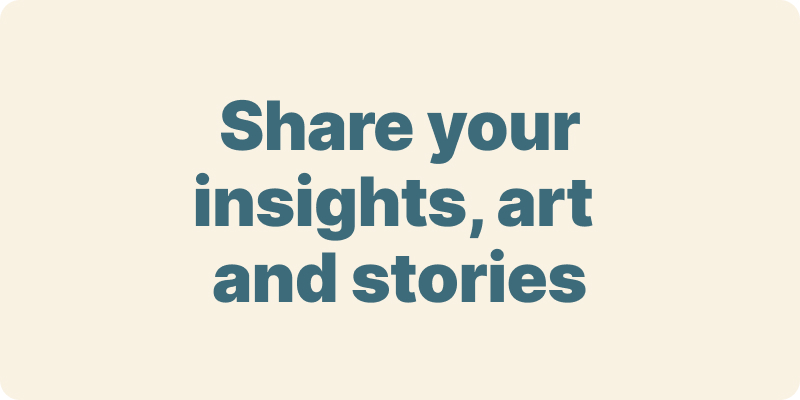 The arts and media have a critical role in how we share our community experiences. We've got resources, projects and more to help you get involved.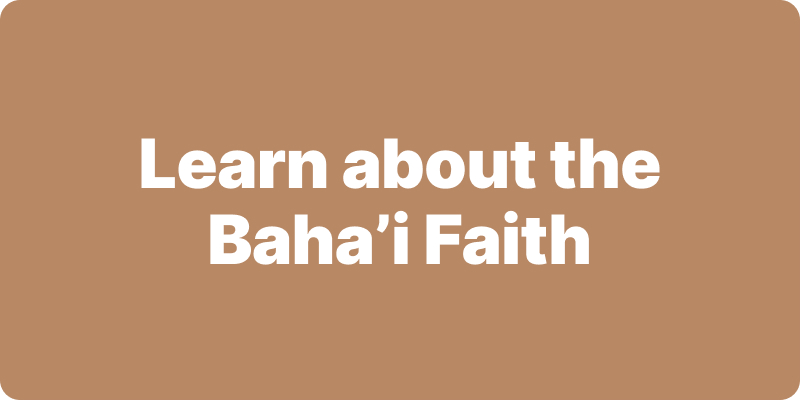 Baha'i beliefs address essential spiritual themes for humanity's collective and individual advancement. Learn more about these and more.
We acknowledge the Traditional Owners of country throughout Australia.

We recognise their continuing connection to land, waters and community. We pay our respects to Aboriginal and Torres Strait Islander people and their cultures; and to elders both past and present.
Baha'i Blog is a non-profit independent initiative
The views expressed in our content reflect individual perspectives and do not represent the official views of the Baha'i Faith.
Visit the site of the
Australian Baha'i Community
and the Baha'i Faith Worldwide