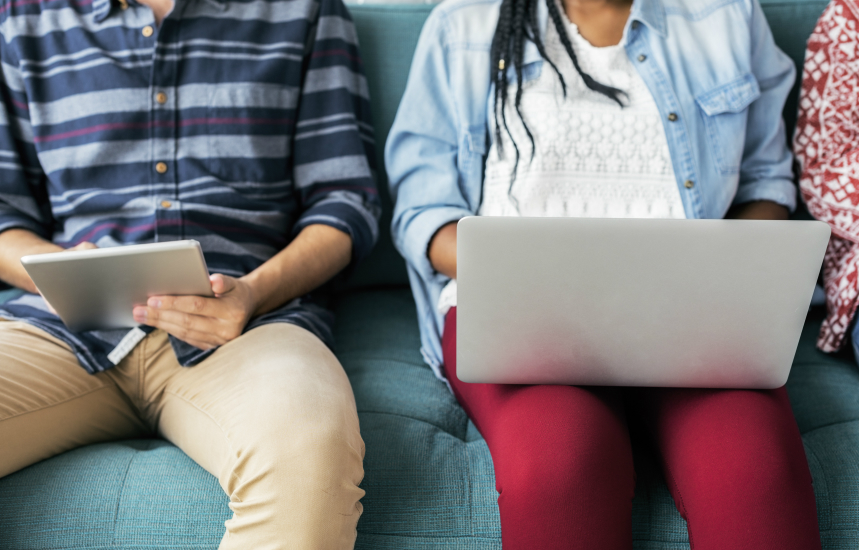 Netiquette is a popular term used to describe guidelines for polite and courteous online dialogue. While there is no prescriptive "Baha'i Netiquette," there are spiritual principles found in the Writings of Baha'u'llah that we might apply to interactions online. After much personal reflection, we've decided to provide our thoughts and observations on this topic, as well as some of our favourite quotes. We hope that it will contribute to an ongoing conversation.
The Online You, Is You
Striving to apply the Baha'i teachings to our daily lives, we think, is a pursuit of spiritual coherence. This implies not living a fragmented life: work, service, family life, leisure, what you say, what you wear, how you act, how you spend your money — all aspects of your life are lived with the goal of reflecting Baha'i principles and attributes such as honesty, integrity, and justice. Whether you are online or off, or even if you are posting anonymously, you are still you. Shoghi Effendi tells us:
Increasingly, as time goes by, the characteristics of the Baha'is will be that which captures the attention of their fellow-citizens. 1
Perhaps the question then becomes, how can you be true to yourself and your spiritual aspirations when you're online?
What to Avoid
Perhaps what is most clear is what to avoid when engaging in public Internet discussions. There is a family of behaviours that we find particularly disturbing and terribly difficult to confront. For lack of a better term, let's call this family "scorn." The behaviours include calumny, slander, libel, and defamation, which we will collectively define as the making of false statements in order to damage someone's reputation. Sometimes the statements are not false and the target of our scorn is actually guilty as charged. In such cases, we (like a mob) might resort to public vilification, humiliation, and backbiting. We're lumping these all into "scorn." Social media is rife with scorn.
These are behaviours we've been encouraged to avoid, whether online or in person. We can avoid scorn by being loving, not backbiting, and refraining from partisan political activity. Abdu'l-Baha counsels us, "Do not be content with showing friendship in words alone, let your heart burn with loving kindness for all who may cross your path." 2 The effects of backbiting, whether it's in a face-to-face conversation or in a text message, are also very clear in the sacred Writings of the Baha'i Faith: "backbiting quencheth the light of the heart, and extinguisheth the life of the soul." 3 And in a letter to an individual believer, the Universal House of Justice writes:
While eschewing partisan political activity, Baha'is are to vigorously engage in constructive public discourse and in a wide range of social endeavours aimed at the betterment of the world and the progress of their respective nations. They undertake such activities with humility, discernment and respect for prevailing laws and social conditions, in a spirit of learning and in collaboration with like-minded groups and individuals, fully confident in the power inherent in the principle of unity in diversity and in the efficacy of mutual aid and cooperation. 4
Focus on the Issues
We think it's easy to understand what to avoid, but things can get murky pretty quickly when we're online. A simple "like," "share," or "retweet" launches us into uncharted waters: are we promoting principles of the Faith such as justice and equality, or are we participating in a conversation that is hurtful, divisive, or politically partisan? Abdu'l-Baha prescribes a non-eristic, dialectical discourse (eristic is arguing for the sake of conflict) that focuses on the issues rather than the individuals.
Our methods are different, we do not attack, neither calumniate; we do not wish to dispute with them; we bring forth proofs and arguments; we invite them to confute our statements. 5
Even when discussing a particular issue we have to be careful in how we present our thoughts and opinions. Many of these issues are complex and highly nuanced, so it would be unwise to insist on our limited perspectives – especially when discussing the application of Baha'u'llah's Teachings. As Paul Lample discusses in this fantastic talk on consultation, we can never truly understand the Truth (capital "T") of Baha'u'llah's Revelation. In reflecting on this, we also feel that it can be helpful to try and be moderate and wise in our choice of words. Baha'u'llah tells us:
Not everything that a man knoweth can be disclosed, nor can everything that he can disclose be regarded as timely, nor can every timely utterance be considered as suited to the capacity of those who hear it. 6
Further, showing contempt or making ad hominem arguments (arguments that are directed at a person rather than an idea or position) can be counterproductive. Reactance theory suggests that when someone is pressured to accept a certain perspective, they may react by adopting or strengthening a contrary view. 7 Moreover, Baha'u'llah warns, "They that dispute, as prompted by their desires are indeed wrapped in a palpable veil." 8 In the same passage, He reveals that we must "Subdue the citadels of men's hearts with the swords of wisdom and of utterance," and in another passage He declares that a "kindly tongue…clotheth the words with meaning" and "is the fountain of the light of wisdom and understanding."
Perhaps if we take a consultative approach to our online dialogue, we may be better able to engage others in genuine elevated conversations. Trying to consult, as opposed to disputing, can be difficult online as conflict seems to be the norm. However, the more we deepen and understand the principles of consultation, and the more we are able to apply them online, the more we can elevate discourses. Baha'u'llah tells us:
The heaven of divine wisdom is illumined with the two luminaries of consultation and compassion. Take ye counsel together in all matters, inasmuch as consultation is the lamp of guidance which leadeth the way, and is the bestower of understanding. 9
Where Do We Go from Here?
Being ever mindful of our actions in the public forum is challenging. The Internet has broken down cultural, geographic, and institutional barriers. New communities can be created with the click of a button. What we post online can have an impact on one person or a whole group of people. It can change a mood or the direction of an entire discourse.
The least we can do is to avoid participating in calumny and backbiting. We can go a step further by being inclusive, welcoming, respectful and positive and by offering alternative (i.e., more compassionate and understanding) ways of thinking where the discourse has already begun to degenerate. What does this look like? One possibility is that we can elevate the Internet discourse by presenting positive social advances that have addressed or that are currently addressing an injustice or inequality. We could also present ideas or suggestions for how we can constructively move forward. For example, social media is an excellent means of inviting friends to a devotional gathering in response to a recent tragedy, of notifying everyone you know of a service project you are organizing in your locality, or of learning about specific needs in your community so that you can be of assistance and help meet those needs.
We think it's worth coming back to the quote from the Universal House of Justice about "engaging in constructive public discourse in a wide range of social endeavours." As a community, Baha'is are systematically elevating social discourse through an educational process that engages children, youth, and adults in the study of the Baha'i Writings. The purpose of these programs is to raise capacity for service and consciousness of our spiritual reality. Indirectly, it could also help us be less scornful on Facebook.
---
Posted by
Emad Talisman is a senior policy analyst for the Crime Prevention, Corrections, and Criminal Justice Directorate at Public Safety Canada. He holds a Master's degree in Experimental Forensic Psychology from Carleton University. He spends his free time cooking, gardening, doing photography, and diverting his two children away from criminal trajectories. In her innermost heart, Sonjel is a mother, a wife and a bookworm but professionally she is a museologist and a library technician. She currently lives on Prince Edward Island, an isle in the shape of a smile on the eastern Canadian coast. Sonjel is a writer who loves to listen to jazz when she's driving at night.
"*" indicates required fields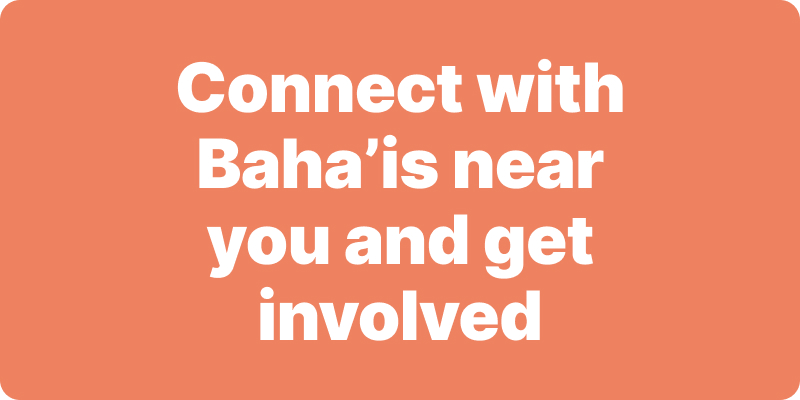 Join activities, celebrations, study groups, spiritual empowerment and education programs for young people, and more.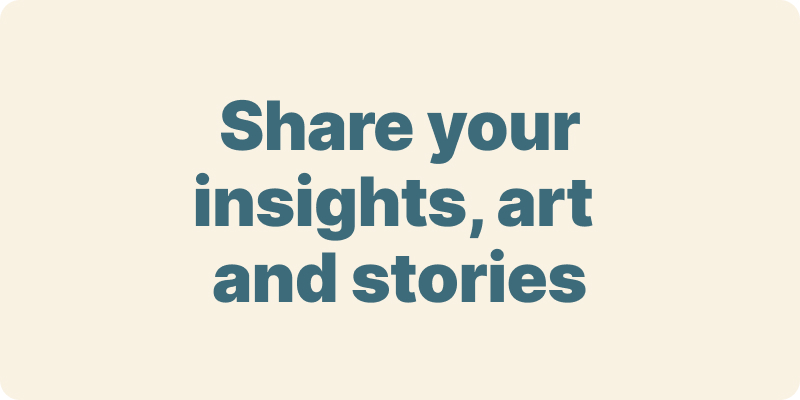 The arts and media have a critical role in how we share our community experiences. We've got resources, projects and more to help you get involved.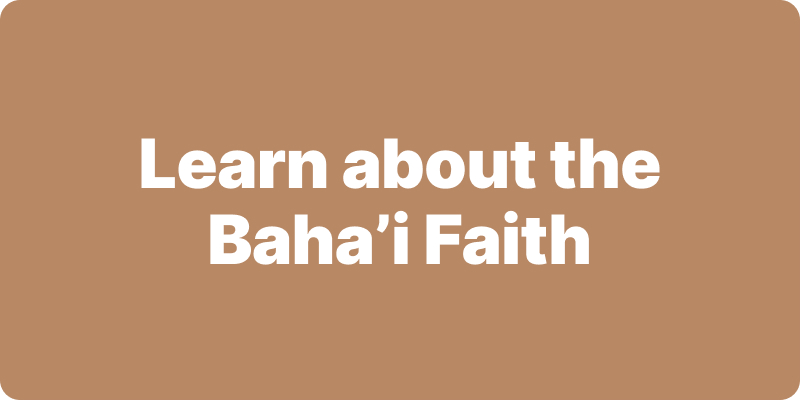 Baha'i beliefs address essential spiritual themes for humanity's collective and individual advancement. Learn more about these and more.
We acknowledge the Traditional Owners of country throughout Australia.

We recognise their continuing connection to land, waters and community. We pay our respects to Aboriginal and Torres Strait Islander people and their cultures; and to elders both past and present.
Baha'i Blog is a non-profit independent initiative
The views expressed in our content reflect individual perspectives and do not represent the official views of the Baha'i Faith.
Visit the site of the
Australian Baha'i Community
and the Baha'i Faith Worldwide