As parents, we ought not be surprised when we became inundated with questions of "why?" from our children — if anything we should celebrate it! Baha'i communities around the world have dedicated programs geared towards our children's empowerment, where they are actively encouraged to ask questions and independently investigate truth.
Gone are the days when a child is satisfied by a simple "it's bad for you" or "because I said so." Furthermore, such answers may hinder a child's critical thinking and their ability to engage in consultation and seek out truth. Our children benefit from consultation, questioning their environment and the information being fed to them, as they are constantly being bombarded with opinions under the guise of facts, in a world where differing views are seen as a personal attack.
In much of today's society, many of the standards of the Baha'i Faith seem to stand in stark contrast to modern morality. The Universal House of Justice acknowledges that:
Morality is being redefined in such societies, and materialistic assumptions, values, and practices pertaining to the nature of humankind and its economic and social life are taking on the status of unassailable truth… The result is a culture that distorts human nature and purpose, trapping human beings in pursuit of idle fancies and vain imaginings and turning them into pliable objects in the hands of the powerful. Yet, the happiness and well-being of humanity depend upon the opposite: cultivating human character and social order in conformity with reality. 1
As such, it is understandable when children seek clarification and guidance from parents, after all they are being called upon to buck the trend and be the vanguards and champions of a new civilization.
In response, parents can remain well-informed and develop their ability to keep pace with their children's questions in this fast-changing landscape. I know of parents who have grouped together to share Baha'i compilations, blog posts, journal articles and have organized deepenings for both parents and children. They take time to study the Baha'i Writings with their child, to ensure they have direct access to the Word of God and are developing the habit of turning to the Holy Writings in moments of tests and difficulties.
I think it is important that we don't, as parents, look at these contemporary challenges with fear, or take an excessive protectionist approach, as such attitudes can leave our children far more exposed, without the necessary tools and resilience required to overcome negative influences. Abdu'l‑Baha wrote that we must accustom our children to hardship. I see the hardship our children face today as the "severe mental tests" that Shoghi Effendi warned will "inevitably sweep over His loved ones of the West – tests that would purge, purify and prepare them for their noble mission in life." 2
As parents, we hope to instill in our children the willpower to put effort into something that is hard but ultimately rewarding, with a willingness to forgo immediate pleasure for long term gains, to be creators not just consumers, and to understand that although they enjoy basic human rights, with that come basic human responsibilities.
We hope to foster in our children, not only an intellectual appreciation for the Baha'i Laws, but to cultivate the true source of steadfastness: faith in Baha'u'llah as the anchor in the ocean of infinite ideas and ideologies. With Baha'u'llah at the center of our lives, He can guide us towards the right ideas and processes, that promote our individual material and spiritual growth and the advancement of civilization.
Such qualities in our young are readily available in the history of the Baha'i Faith. For example, twelve-year-old Ruhu'llah and seventeen-year-old Mona, both of whom showed incredible courage and resilience in upholding the standards of the Baha'i Faith despite the insidious and persistent attacks they faced from society.
In addition to these historical examples, parents can strive to the best of their ability to embody such qualities themselves and be a living example for their children. The Universal House of Justice gives parents the following guidance:
The forces at work on the hearts and minds of the young, to whom the Guardian directed his appeal most fervently, are pernicious indeed. Exhortations to remain pure and chaste will only succeed to a limited degree in helping them to resist these forces. What needs to be appreciated in this respect is the extent to which young minds are affected by the choices parents make for their own lives, when, no matter how unintentionally, no matter how innocently, such choices condone the passions of the world — its admiration for power, its adoration of status, its love of luxuries, its attachment to frivolous pursuits, its glorification of violence and its obsession with self-gratification. 3
It helps if parents remain well-informed, educating themselves before or alongside their children, creating support systems with other parents, and seeking collaboration with children's class teachers, junior youth animators and their Baha'i communities. Without such practical support many parents may be left feeling overwhelmed. As we navigate parenthood, it helps to keep in mind the following message from the Universal House of Justice:
In parenthood, as in so many fields of endeavor, we can but do our best, aware that we shall inevitably fall short of the perfect standards towards which we strive, but confident that God will support those who labor in the path of His Faith, will answer our prayers and will make good our deficiencies. 4
---
Posted by
Kamelia is a Baha'i and a mother of three (plus an angel). She studied Law, Accounting and Children's Services, but spends most of her days now trying to navigate her way through motherhood. She is particularly interested in early childhood education and Baha'i scholarship.
"*" indicates required fields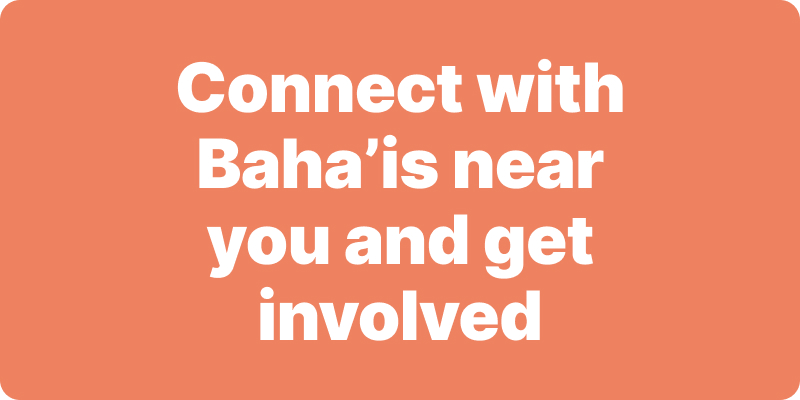 Join activities, celebrations, study groups, spiritual empowerment and education programs for young people, and more.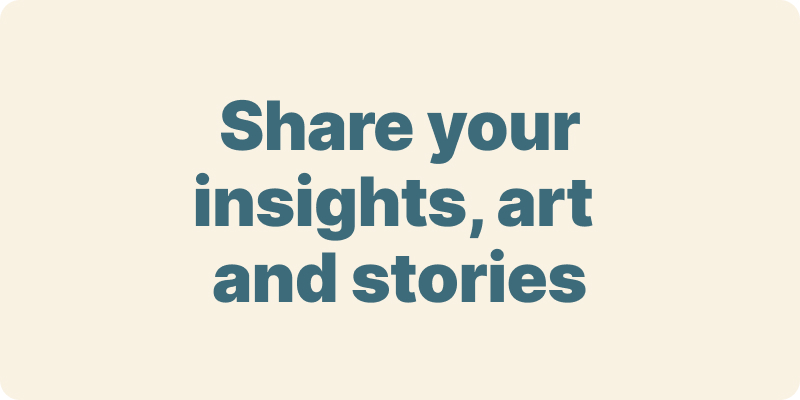 The arts and media have a critical role in how we share our community experiences. We've got resources, projects and more to help you get involved.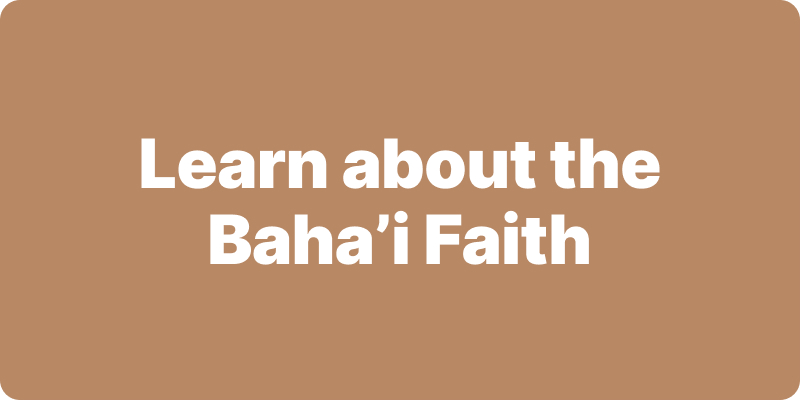 Baha'i beliefs address essential spiritual themes for humanity's collective and individual advancement. Learn more about these and more.
We acknowledge the Traditional Owners of country throughout Australia.

We recognise their continuing connection to land, waters and community. We pay our respects to Aboriginal and Torres Strait Islander people and their cultures; and to elders both past and present.
Baha'i Blog is a non-profit independent initiative
The views expressed in our content reflect individual perspectives and do not represent the official views of the Baha'i Faith.
Visit the site of the
Australian Baha'i Community
and the Baha'i Faith Worldwide