In my work as an image coach, I've been reflecting a lot lately on what modesty might mean. It seems to me that societal standards are degrading, almost on a daily basis. I have witnessed how things that would have been distressing or offensive even a few years ago are now acceptable in the society in which I live – I have seen changes in the way we speak, the way we interact with others, the way we dress, and so on. Pushing limits and boundaries is understood by some to be a sign of liberation from outdated and restrictive habits and it seems that the more daring and outrageous one can be in challenging traditional conventions, the better.
While there are many traditional and cultural concepts and practices that are outworn and obsolete, there are also some that I believe need to be respected and maintained, or even elevated and appreciated in a whole new way. One of these is the concept of modesty.
Along with qualities such as dignity, refinement and self-respect, I have witnessed how, in my culture, the idea of modesty has fallen into disuse because of its quaint and apparently old-fashioned feel. These qualities seem to hark back to earlier times when women were more oppressed and so they've been rejected by many because of their connotations of inequality, prejudice and deprivation. In this article, I'd like to examine what modesty could mean and how we can all be uplifted when we strive to put it into practice.
The Merriam-Webster Dictionary defines modesty as:
The quality of not being too proud or confident about yourself or your abilities
Propriety in dress, speech, or conduct
Propriety itself is defined as:
Conformity to what is socially acceptable in conduct or speech
The customs and manners of polite society
Fear of offending against conventional rules of behaviour especially between the sexes
There are many things to reflect upon with this definition.
One of the main guiding principles of the Baha'i Faith is to investigate things carefully and independently so that we don't risk perpetuating habits and beliefs that may no longer be productive or beneficial. In this regard, much of what has become "socially acceptable in conduct or speech" may not be in our best interests as we are striving to build a new civilization that is based on the oneness of mankind and love and mutual respect for one another. "Customs and manners" is also something that is in flux and a great deal of what now passes for conventional rules of behaviour between the sexes may not be the best starting point for understanding modesty as humanity still has a lot to learn about the equality of women and men.
What could "modesty" mean then?
If we disregard that definition, what could "modesty" mean then? Is there a universal standard of "modesty" that we should all try to uphold, despite our cultural differences? For example, a woman who does not wear a top may be considered immodest in some cultures, and perfectly acceptable in others. Perhaps one place we could start is with these words of Abdu'l-Baha:
Wherefore must the friends of God, with utter sanctity, with one accord, rise up in the spirit, in unity with one another, to such a degree that they will become even as one being and one soul. On such a plane as this, physical bodies play no part, rather doth the spirit take over and rule; and when its power encompasseth all then is spiritual union achieved. Strive ye by day and night to cultivate your unity to the fullest degree. Let your thoughts dwell on your own spiritual development, and close your eyes to the deficiencies of other souls. Act ye in such wise, showing forth pure and goodly deeds, and modesty and humility, that ye will cause others to be awakened. 1
This is a vast subject, but we can address some aspects of it by looking at what has become customary in fashion and current styles of dressing.
"If you've got it, you have to flaunt it!"
This was said to me in a recent workshop by a confident, successful young woman who felt that my encouragement to dress with more modesty was ridiculous and hopelessly obsolete. She believes that freedom and enlightenment are about casting off the shackles of a constricting past by dressing daringly and provocatively and, of course, she's entitled to her own beliefs. Coinciding with her belief is the idea that revealing clothes that leave nothing to the imagination are seen as evidence of self-confidence, equality, liberation and progress. In this perspective, modesty is seen as not being sufficiently "proud" and "confident about yourself or your abilities", as we saw in the dictionary definition of "modesty" but I personally believe that a solid sense of inner value doesn't need obvious statements as proof of one's worth. In considering this woman's viewpoint, I can see how concepts such as modesty and propriety seem laughably out of step with modern "freedoms".
In one sense, this woman was right. When Tahirih removed her veil in the presence of men, she was dressed daringly and provocatively and she was casting off a restrictive social norm. However, Tahirih is also known as "The Pure One" and is considered a "Spotless Emblem of Chastity". (You can read more about Tahirih and her pure heart in this Baha'i Blog article.)
I believe that with Baha'u'llah's rejuvenating message for mankind, a new definition of modesty will be forged – one that is not backwards in thinking, or restrictive and prohibitive, but one that is truly liberating. Baha'u'llah proclaims:
By My Self! The day is approaching when We will haverolled up the world and all that is therein, and spread out a new order in its stead. He, verily, is powerful over all things. 2
The distinction between freedom and license
The Universal House of Justice helps us understand the difference between freedom and license:
You who live in a land where freedom is so highly prized have not, then, to dispense with its fruits, but you are challenged and do have the obligation to uphold and vindicate the distinction between the licence that limits your possibilities for genuine progress and the moderation that ensures the enjoyment of true liberty. 3
When so much of what we see is licence masquerading as freedom, I think it's helpful if we learn to know the difference.
Baha'is are called upon to behave with "modesty, purity, temperance, decency, and clean-mindedness, involv[ing] no less than the exercise of moderation in all that pertains to dress, language, amusements, and all artistic and literary avocations." 4
I think that if we reflect on how embodying these qualities, such as modesty, we can open the doors of true liberty before us. Shoghi Effendi also explains:
It must be remembered, however, that the maintenance of such a high standard of moral conduct is not to be associated or confused with any form of asceticism, or of excessive and bigoted puritanism. The standard inculcated by Baha'u'llah seeks, under no circumstances, to deny anyone the legitimate right and privilege to derive the fullest advantage and benefit from the manifold joys, beauties, and pleasures with which the world has been so plentifully enriched by an All-Loving Creator. 5
Respect for body and soul
By determining what modesty means and by aiming to implement it, we will be striving to have an outward appearance that is appropriate for our station as noble souls. Many of the choices we make in our clothes are influenced by others: our culture, our role in society, our level of wealth, the weather, our needs and the fashion industry. If we are guided first and foremost by these factors as opposed to the majesty of our true selves, we will neglect to give the appropriate respect to our souls. Abdu'l-Baha places importance on our souls when He says:
… the physical body of man is put into motion by the soul … A beautiful creature without a soul signifies nothing … The most wonderfully wrought lamp, if it give no light, is useless. 6
The Bab also states:
As this physical frame is the throne of the inner temple, whatever occurs to the former is felt by the latter. 7
Whether we're aware of it or not, I think that when we treat our human bodies with modesty, there is a positive effect upon our souls and we are liberated to new standards that create genuine freedom and equality. These new and evolutionary standards we can embody regard the body as the sacred temple of the soul, with all the accompanying practices of self-value, self-restraint, dignity, healthy boundaries, nobility, honour – and modesty.
These are my thoughts and reflections on modesty and I'd love to hear your thoughts on modesty, the definition of freedom and license and other concepts I explored in this article.
---
Posted by
Glynis is passionate about authenticity in all aspects of life because this allows us to have inner and outer harmony and integrity in everything we do. She works as an Image Consultant (but with a difference!), Integrative Life Coach and Speaker with the intention of awakening, inspiring and supporting women and men to make the most of themselves, inside and out. She is the author of Reclaiming Beauty – Look like your True Self. www.livingonpurpose.co.za
[email protected]
"*" indicates required fields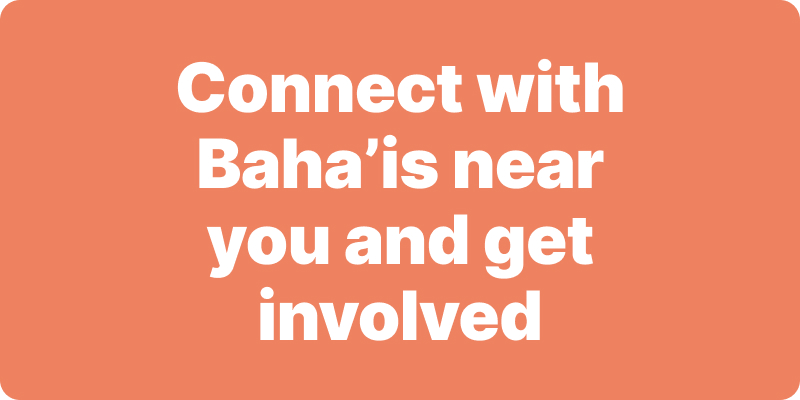 Join activities, celebrations, study groups, spiritual empowerment and education programs for young people, and more.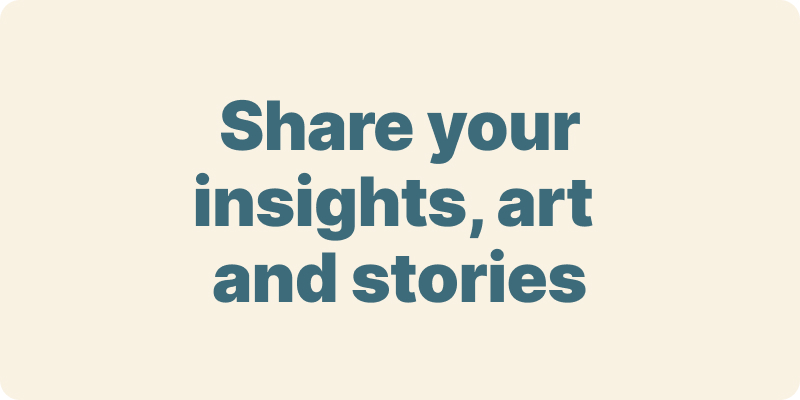 The arts and media have a critical role in how we share our community experiences. We've got resources, projects and more to help you get involved.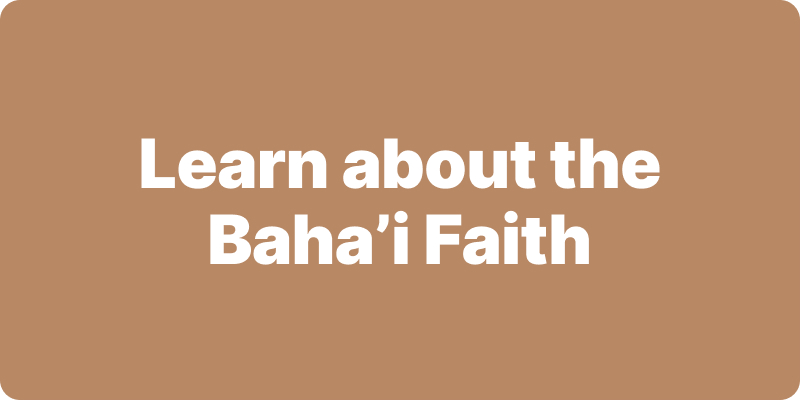 Baha'i beliefs address essential spiritual themes for humanity's collective and individual advancement. Learn more about these and more.
We acknowledge the Traditional Owners of country throughout Australia.

We recognise their continuing connection to land, waters and community. We pay our respects to Aboriginal and Torres Strait Islander people and their cultures; and to elders both past and present.
Baha'i Blog is a non-profit independent initiative
The views expressed in our content reflect individual perspectives and do not represent the official views of the Baha'i Faith.
Visit the site of the
Australian Baha'i Community
and the Baha'i Faith Worldwide