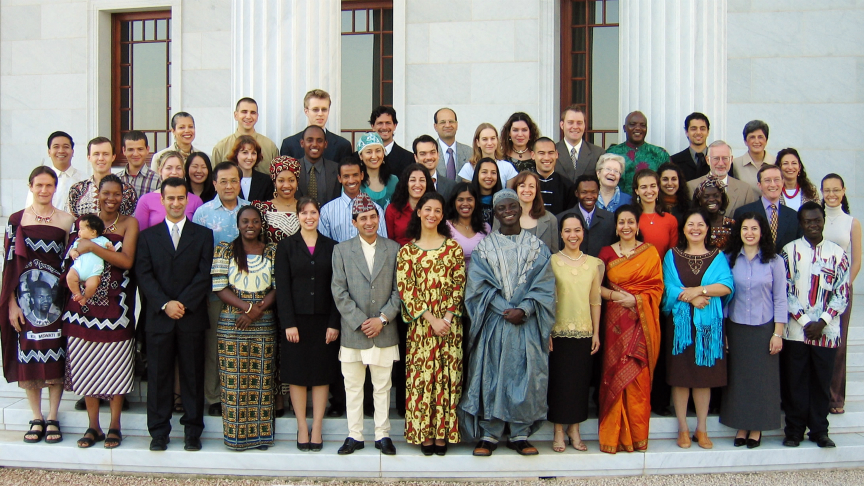 I was raised in a humble, Catholic and loudly middle-class family in Colombia but walking through the Champs-Elysees in Paris during my last trip to Europe kindled within me a powerful sense of belonging to the world. Now, more than ever, I carry with me a message of oneness and openness and I truly believe we are holders of a global citizenship although we still need to carry national passports. As I looked around me at the Champs-Elysees I saw people from all walks of life, from all different corners of the world, but I knew we are all part of a global tribe. 
But what does it mean to be part of this global tribe? And what is required from me and from each of us to embrace the power of unity with humanity and to foster today's global development? This question reminds me of a very inspiring and revealing quote I learned when studying the Baha'i writings: "Ye are the leaves of one tree, the drops of one Ocean." 1 I think we need to be aware of the oneness of our rapidly evolving human race.
The principle of oneness is not just a triumph of emotionalism or a mere sense of the illusion of brotherhood; to accept this pivotal principle implies recognition that we are the consummation of human evolution, it challenges pride of our national creeds or individual successes, and it incorporates the interests of the "human family code" into the DNA of daily thought.
We are united in diversity. This oneness does not ignore the variety of our ethnic origins, the differences of our histories, traditions, thoughts, languages and everything else that have marked human development and differentiated the peoples of the world. I think we need to believe these differences are the ones that bring us together, they enrich the advancement of our society, and they expand the potential of our human talents and capacities. We need to make a clear distinction that unity is not homogeneity or uniformity. To be united does not imply to wear all the same clothes, to think all the same ideas or to eat the same food. The concept of being united in diversity is not in itself a WHAT but a WHY, it has the wider aspiration and purpose of helping us to create a collective mindfulness of what surrounds us – Yes, this means to lessen our national/individual impulses and interests in order to benefit from a wider body or society which we belong to. To be united in diversity reminds us that service to humankind should be the only purpose of both our individual lives and social organizations.
So, if service to humankind is the purpose of our individual and social lives, how do we embrace our day-to-day differences? How do we commit ourselves to promoting an attitude of oneness and how do we incorporate that attitude into all our actions? I don't think we can busy ourselves with our very own problems, thinking they are disconnected from the rest of the world, or simply show sympathy in our social networks for revolutionary ideas or movements. We need to develop a new set of virtues such as truthfulness, detachment, forgiveness, and joyfulness; we need to develop capacities that embrace human commonality and that teach us how to be new citizens of this ever-changing and maturing human race. There is a special spiritual meaning in our age: "Be united in counsel," is Baha'u'llah's appeal. He goes on to say:
[…] be one in thought. Let each morn to be better than its eve and each morrow richer than its yesterday. Man's merit lieth in service and virtue and not in the pageantry of wealth and riches. Take heed that your words be purged from idles fancies and worldly desires and your deeds be cleansed from craftiness and suspicion. Dissipate not the wealth of your precious lives in the pursuit of evil and corrupt affection, nor let your endeavors be spent in promoting your personal interest. Be generous in your days of plenty, and be patient in the hour of loss. Adversity is followed by success and rejoicing follow woe. Guard against idleness and sloth, and cling unto that which profiteth mankind, whether young or old, whether high or low. Beware lest ye sow tares of dissension among men or plant thorns of doubt in pure and radiant hearts. 2
Furthermore, what we do in our day-to-day actions is not disconnected from unifying mankind. We can promote unity when we serve selflessly whomever crosses our path, when we promote true friendships (that are demonstrated not only by words, but also with acts of generosity and kindness), when we engage ourselves in uplifting conversations that elevate our true spiritual character, when we simply participate in volunteering, or when we study different sacred writings. Each small action counts towards promoting the concept of oneness of humanity among our friends and family. It's up to each of us to live as a global citizen and to redefine the purpose of the power of humankind.
---
Footnotes & Citations
Baha'u'llah, Tablets of Baha'u'llah Revealed After the Kitab-i-Aqdas, p. 27[↩]
Ibid., p. 139[↩]
Posted by
Maria Jimena is an explorer of the world. She has lived in Mexico and India and currently resides in Sunrise, South Florida where she met a Baha'i community. She described it as the best kept secret of the world. She loves writing poetry and interacting with different cultures and is passionate about nature and outdoor activities, especially running, hiking and kayaking. Her enthusiasm to be a global citizen permits her to be always ready to embark on the next adventure.
"*" indicates required fields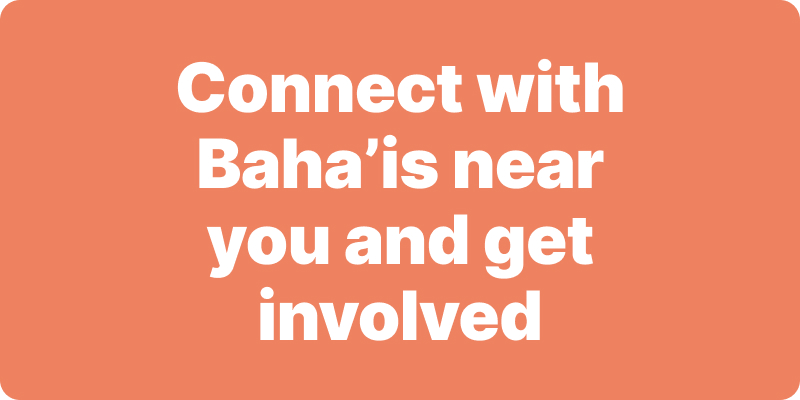 Join activities, celebrations, study groups, spiritual empowerment and education programs for young people, and more.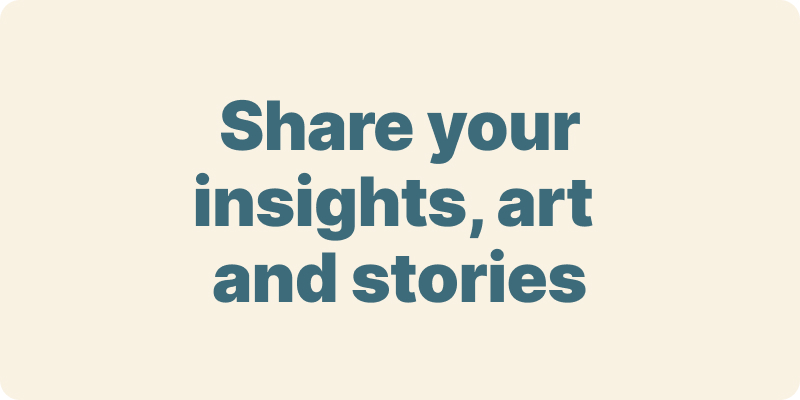 The arts and media have a critical role in how we share our community experiences. We've got resources, projects and more to help you get involved.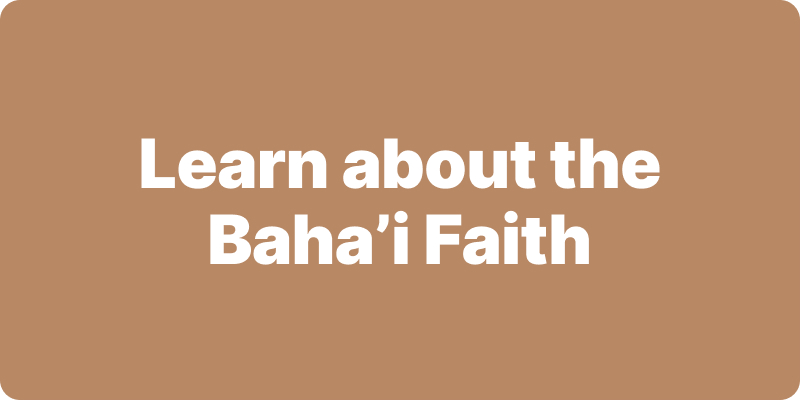 Baha'i beliefs address essential spiritual themes for humanity's collective and individual advancement. Learn more about these and more.
We acknowledge the Traditional Owners of country throughout Australia.

We recognise their continuing connection to land, waters and community. We pay our respects to Aboriginal and Torres Strait Islander people and their cultures; and to elders both past and present.
Baha'i Blog is a non-profit independent initiative
The views expressed in our content reflect individual perspectives and do not represent the official views of the Baha'i Faith.
Visit the site of the
Australian Baha'i Community
and the Baha'i Faith Worldwide