Explore
This post is featured in the following collections: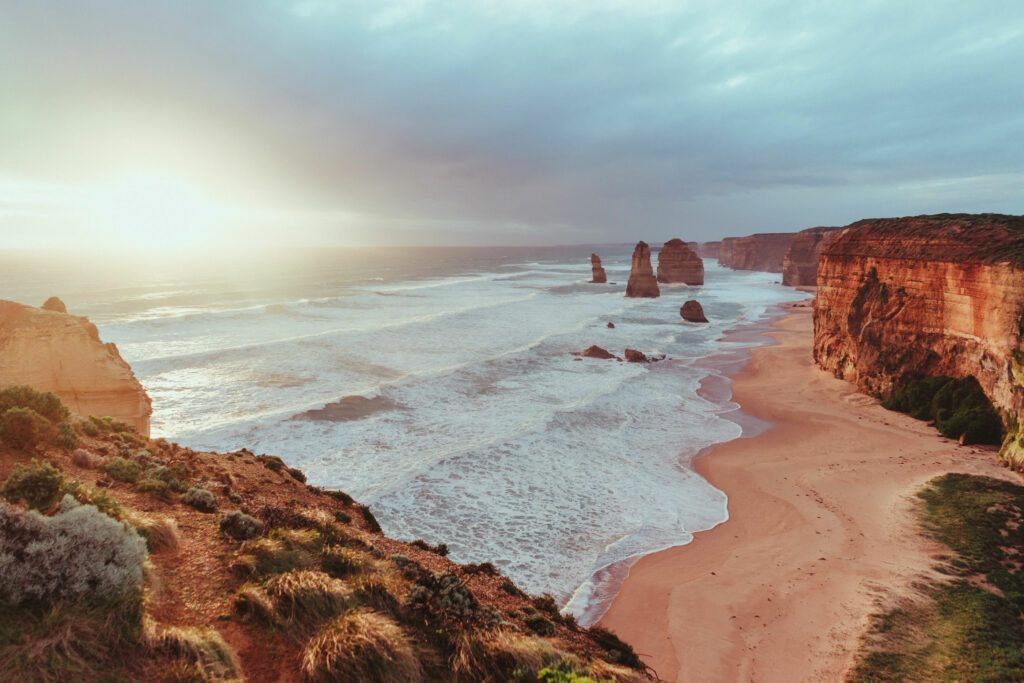 in Explore > Themes
As a proudly Australian initiative, we're excited to showcase a collection of Australian stories, music, tributes and more.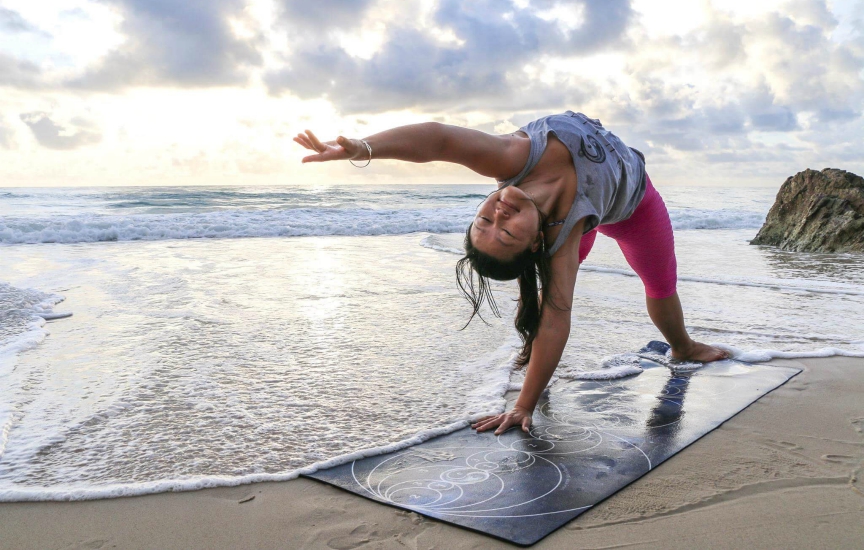 I recently moved to the Gold Coast, Australia, and I was really excited when I heard that my friend who lives there, Judes Yang, had started a social enterprise called Sahaja. I caught up with Judes to find out more about it, and here's what she shared:
Baha'i Blog: Can you tell us a little bit about yourself?
I was born in Taiwan and we immigrated to Australia when I was four. I grew up on the Gold Coast and moved to Sydney in 2000 to pursue a corporate life. It was there I found yoga and in 2005 I moved overseas to follow my heart and my calling to be a yoga teacher. I spent 10 years living, traveling and teaching in seven different countries. I also trained yoga teachers from 2008-2013. I moved back to Australia at the end of 2014 and I joined a group called Soul Food on the Gold Coast in January of 2017. It was there I first met members from the Baha'i community and joined the Baha'i Faith in March, 2017.
Baha'i Blog: So, what is "Sahaja"? Tell us a little bit about it.
Sahaja is pronounced: Saa Haa Ja and it means, spontaneous, effortless, your inherent naturalness. It is about living in the flow of life and to remember who you are.

Sahaja was born to give back to others, we are a profit for a purpose yoga mat company, and for every yoga mat that we sell, we donate a solar light to families in Mozambique. Everyone who buys a Sahaja mat is a Light Giver, as they give light. So we're more than a yoga mat company. We're about creating and inspiring change and our goal is light up people's lives. The giving creates a ripple effect all around, from simply buying a product that has a deeper purpose. Sahaja is about embodying everything we learn on our mats and living it off the mat. We at Sahaja also feel great from seeing all the joy and love being circulated around and at the same time being conscious about the footprints we leave on mother earth.

When you buy a Sahaja Yoga mat, you aren't just buying a mat. You are contributing to the betterment of another person's life, the world. You become a light giver and a part of something bigger.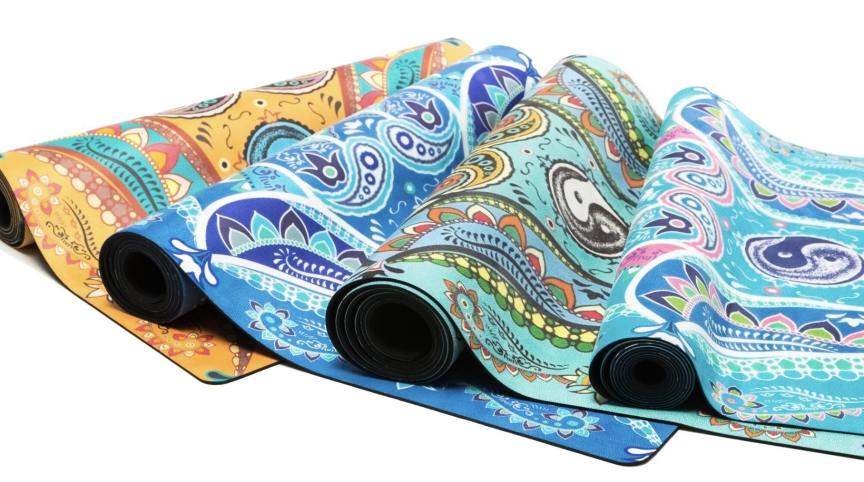 Baha'i Blog: What was the main idea behind the business, and why did you decide to do it?
I having been teaching yoga since I was 26 and I feel abundantly blessed that I am living my calling. I don't feel like I work, I am just going to yoga. Sahaja is my way of paying forward the love and light I received during my darkest days. I experienced some deep trauma and abuse by a former yoga teacher, which lead me to a place that I didn't think I would actually be here talking to you today. It was through the love and understanding of my family, friends, my yoga and community that helped me heal.

Sahaja was born from a place of darkness to bring light to others and this is my way of paying it forward, to light up other peoples' lives like my life was.

Being a yoga teacher I am a product of my own products. I use to practice in yoga rooms that had carpets and I had a yoga mat towel in one that was super thin and it was perfect for those conditions. But when I started practicing in studios that had wooden and concrete floors, the thin mat didn't suffice anymore.

I tried various yoga mats to find something that was suitable. What I found was that certain yoga mats would move during my practice. When I started to sweat they would be slippery, so I needed a towel, they would also wear through; leaving marks on the yoga mat or leaving bits of the mat in the yoga studio. I think in one year, I tried went through about 3-4 mats. I was a bit disheartened as some mats were in the $80-100 price range and within a few months they already looked like that were 10 years old. I was adding waste to landfill with products that couldn't be recycled and weren't biodegradable.

Then I thought why not try and source my previous yoga mat towel, as I never had an issue with it before when I practiced, I just needed it to be that little bit thicker. So I did!

Sahaja yoga mats are a higher-end yoga mat that lasts. All our yoga mat designs are original, based on sacred geometry, sacred texts and life, to aid the yogi with their alignment. Our eco-friendly mats are made from recycled plastics, natural tree rubber and printed with water based inks, so they aren't toxic. I've been to the factory, met the workers and seen the conditions and how production works: no sweat shop, no child labour and a factory that follows environmental guidelines. I've gone to Mozambique, met with our non-profit and the kids and communities who receive the light, and what a joy that was! They are pure love!

Right now our range is only yoga mats but we are working on adding a few more items to our range and as our products grow, so will our giving. With every product we offer, we will be giving back to our community, so that we will be giving all ways. We even have a Sahaja yoga studio opening soon on the Gold Coast, that will also give back.
Baha'i Blog: What sort of impact do you hope your business can have on individuals and on society and how have they been received so far?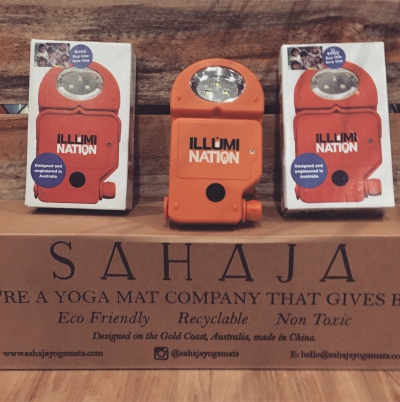 I hope we can have a great impact, to inspire with love in action. I feel blessed that in November this year, Sahaja was selected to pitch at an event, called Pitch at Palace, which is an initiative of The Duke of York, Prince Andrew. We give the lights out in Mozambique in 500 lots and in October this year, I went to Mozambique for the first light drop and met with our non-profit Marine Mega Fauna, who distribute the solar lights through their education programs. I met the kids and communities who received the lights, and what a joy that was! I even taught them their first yoga class!! Such a blessing. The relationships and heart connections are important to me and I can't wait to go back there. They have inspired me to go back and teach them to be yoga teachers and from there I hope they can also start to teach others, and to have access to more opportunities.

We documented the whole event, so that we can share our story to all as people think they're buying a yoga mat, but they aren't. It goes so much deeper than that. Even how the story about how I reconnected with a friend from the past is "Sahaja"; spontaneous and living in the flow.

My friend Jude Kalman from Fish Films – yes, another Jude – also works with non-profits, is an amazing videographer and storyteller. We reconnected on LinkedIn and as life would have it, we were both going to be there at the same time.

One of our goals, is that when we reach our next light drop, is to invite 18 people of the first 500 Light Givers to come on a Light Givers yoga retreat to Mozambique so they can see and experience what they are a part of; for the Light Givers to meet the community, to do yoga, to learn about Mozambique and the culture. It is not a look at a "human zoo" retreat, as that is not what we are about. It is about bringing together communities, to experience life, share in movement and heart-felt connections.

There is a local musician that I collaborate with on yoga classes and workshops, Sean, he is also the one who created the music for our Sahaja videos.
Baha'i Blog: How has the Baha'i Faith influenced your ideas, your business model, or the business in general?
When Sahaja launched on March 5th 2017 some of the local Baha'i community came to support and share in the event. At the time I was a friend of the Faith and didn't really understand or know about the Faith. It wasn't until after the launch did I make the connection that Sahaja's values were also some of the Principles of the Baha'i Faith.

We value education: our solar lights are given to children through educational programs.
We care for our environment: solar lights leave cleaner footprints and our yoga mats are eco-friendly. We love bringing families and communities together; oneness and unity. The practice of kindness and love to all. And of course, our giving.

Being a yoga teacher, I was also already living and practicing many of the principles and it is a way of life for me. I still recall looking back at that powerpoint presentation months later thinking to myself "Wow, the saying that 'Everyone is a Baha'i, they just don't know it yet…' is so true."

I joined the Baha'i Faith on March 29th, 2017. I can't really put it into words. I still didn't really understand the Faith, I hadn't started studying the Ruhi books, it was a deep moving inside my heart. I was in tears, a mess, when I rang a friend and spiritual mentor. I was in so much fear of being hurt as the last community I felt moved and went into wholeheartedly was my former yoga community. It broke my heart and led me into the darkest times of my life. I never want to go through that again. My heart was saying "yes", my mind was saying "no way".

The day after I declared as a Baha'i, there was flooding through many areas of the Gold Coast and schools, business all closed for the day. I love metaphors and symbolism and took that as the rains washing away the past and the beginning of a new chapter.

The Faith influences me in many areas of my life as a yoga teacher with the intention of the yoga classes and workshops that I create, to some of Sahaja's designs, to my attitude towards life and others.

We have a kids mat coming up that is so beautiful and has been created on the virtues and isn't just a yoga mat, it's actually designed as an educational tool for the kids too. It's a collaboration between Sahaja and another wonderful member of our community. There are also a few Baha'i inspired mats in the works.

The Faith is a beautiful reminder to keep being loving, stay humble, not judge and be kind to all. To see that we are one and the profound freedom of forgiveness.
Baha'i Blog: Is there anything else you'd like to share?
Yes, to thank all the amazing "light givers" who believe and have helped Sahaja grow and thrive. To all the light giving studios who stock Sahaja Yoga Mats and help us spread the light.

Being a Baha'i has helped renew my faith in humanity and life. The friendships and connections with individuals within the community have also meant the world to me, and seeing people living and working for the greater good of all, and always advancing civilization, like Bahai Blog for instance!

I'd also really like to thank Soheil Abedian, who taught me the Faith and has been accompanying me throughout. I've experienced so much love, kindness and support from him, and I feel he is a living example of this beautiful line from the Universal House of Justice: "How excellent, how honorable is man if he arises to fulfill his responsibilities; how wretched and contemptible, if he shuts his eyes to the welfare of society and wastes his precious life in pursuing his own selfish interests and personal advantages."
Baha'i Blog: So how can people help, and where can people find Sahaja Yoga Mats and your other products?
Sahaja can be found online at www.sahajayogamats.com or our social media handles are all @sahajayogamats We have stock now in the USA and NZ and are in the process of opening our online store to be able to ship from within those countries.
Baha'i Blog: Thank you so much, Judes, for sharing this with us, and we wish you all the best with Sahaja!
Check out the video about Sahaja below:
---
*Images courtesy of: Clare Merrifield
Posted by
Naysan is passionate about using the arts and media to explore the teachings of the Baha'i Faith. Back in 2011, Naysan started up the Baha'i Blog project, channeling his experiences in both media and technology companies to help create a hub for Baha'i-inspired content online.
"*" indicates required fields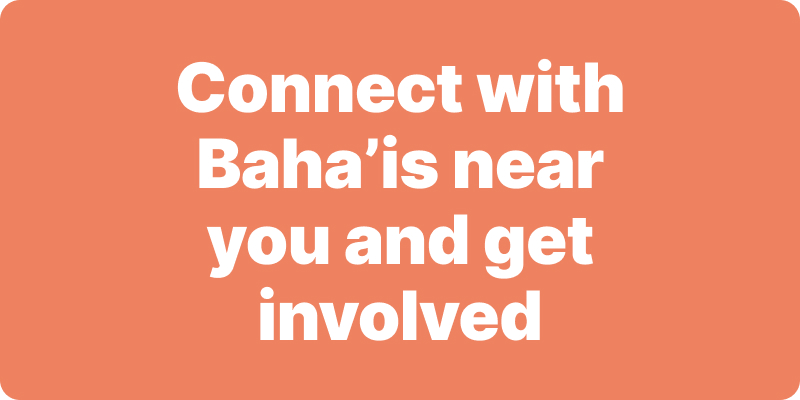 Join activities, celebrations, study groups, spiritual empowerment and education programs for young people, and more.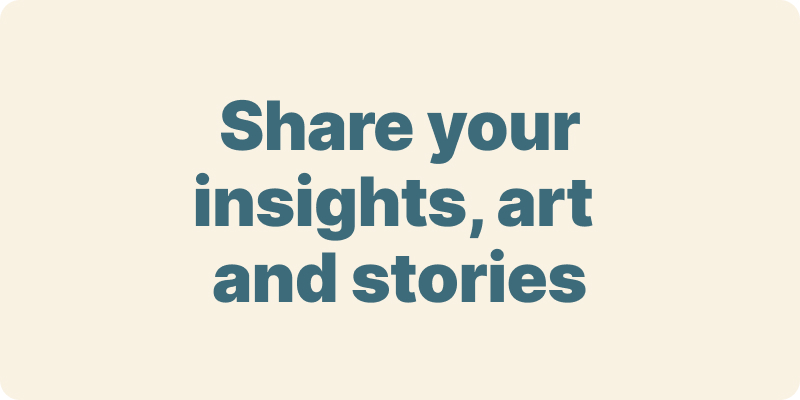 The arts and media have a critical role in how we share our community experiences. We've got resources, projects and more to help you get involved.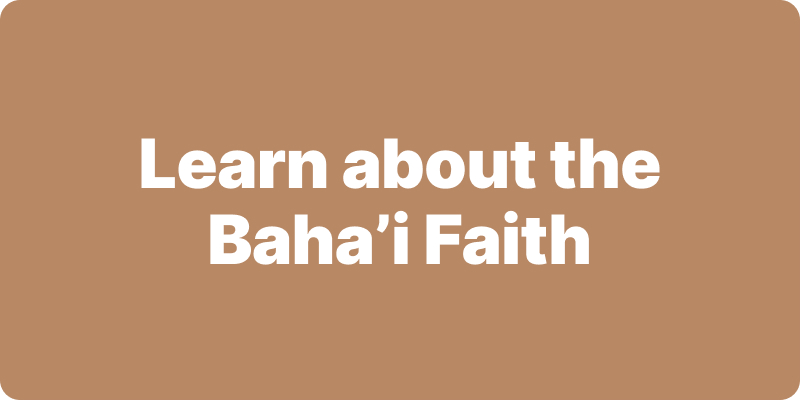 Baha'i beliefs address essential spiritual themes for humanity's collective and individual advancement. Learn more about these and more.
We acknowledge the Traditional Owners of country throughout Australia.

We recognise their continuing connection to land, waters and community. We pay our respects to Aboriginal and Torres Strait Islander people and their cultures; and to elders both past and present.
Baha'i Blog is a non-profit independent initiative
The views expressed in our content reflect individual perspectives and do not represent the official views of the Baha'i Faith.
Visit the site of the
Australian Baha'i Community
and the Baha'i Faith Worldwide