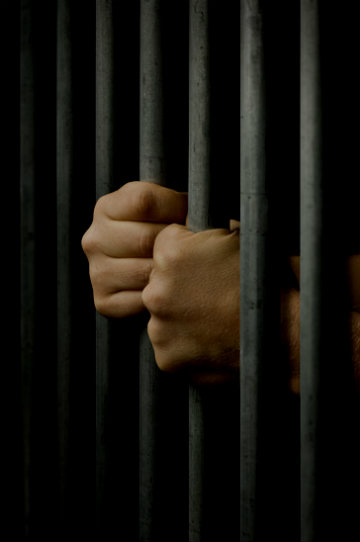 As I sit in a comfortable chair and write this, I am well aware of the fact that I'm fortunate to live in a country where I'm able to enjoy the freedom to practice my religious beliefs as a Baha'i – and even run a blog about my faith – without the fear of being whisked away in the middle of the night by a group of armed men.
Unfortunately however, the luxury of religious freedom is not shared by Baha'is everywhere, and in Iran, the birthplace of our Faith, Baha'is (as well as other religious minorities) continue to face discrimination and persecution.
It has now been five years that seven Baha'is were imprisoned by the Iranian authorities, and they are serving a 20 year sentence. Yes, a 20 year sentence!
Five years behind bars is a long time, in fact it's five years too many, especially, when you consider that these individuals were arrested and imprisoned simply because of their religious beliefs.
As I look at a picture of these seven imprisoned Baha'is, I wonder what they are like as individuals – mothers, fathers, sisters and brothers, each with their own likes and dislikes, fears and aspirations, skills and passions, humor and personalities. There's Fariba, a developmental psychologist and a mother of three; Jamaloddin, a once-successful factory owner who lost his business after the Islamic Revolution because of his belief in the Baha'i Faith; Afif, who ran his father-in-law's textile factory because as a Baha'i he was unable to pursue his dream of becoming a doctor; Saeid, father of three and an agricultural engineer who was running a successful farming equipment business; Mahvash, mother of two, a teacher and school principal who was dismissed from public education for being a Baha'i; Vahid, a father, an optometrist and the owner of an optical shop; Behrouz, a former social worker who lost his government job in the early 1980s, also because he was a Baha'i.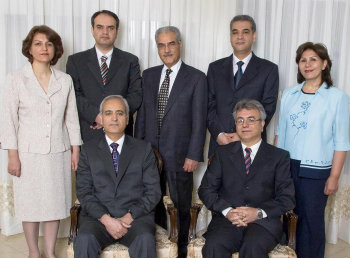 I think about what they and their families have, and continue to go through. I think about the stark difference of what the last five years of my life has been like, compared to theirs behind bars.
During the first year of their imprisonment, the seven Baha'is were not told of the charges against them and they were denied access to a lawyer. Finally, when the seven eventually did go to trial, the court was illegally closed to the public, and according to the lawyers representing the seven Baha'is, the trial was based on non-existent evidence, and demonstrated extreme bias on the part of the prosecutors and judges. Mahnaz Parakand, one of the lawyers representing the Baha'is said:
The bill of indictment that was issued against our clients…was more like a political statement, rather than a legal document… It was a 50-page document…full of accusations and humiliations leveled against the Baha'i community of Iran, especially our clients. It was written without producing any proof for the allegations.
Unfortunately discrimination and persecution is nothing new to the Baha'is in Iran, and since the 1979 Islamic Revolution, persecution has intensified. In fact, in a recent report on the situation of human rights in the Islamic Republic of Iran dated 28 February 2013, the United Nations Secretary General Ban Ki-moon, stated:
Serious discrimination in law and in practice against ethnic and religious minorities, continues to be reported, especially against the Baha'i community… An ongoing anti-Baha'i media campaign resulted in increasing attacks on its members and their properties. This national campaign that consists of Anti-Baha'i pamphlets, posters, seminars and the broadcasting of anti-Baha'i speeches on radio networks appears to be tacitly condoned by the authorities. In addition, anti-Baha'i speeches reportedly delivered to different audiences including schools, youth organizations and the general public.
In order to mark the five year anniversary of the wrongful imprisonment of these seven Baha'is, the Baha'i International Community [BIC] has launched an international campaign titled Five Years Too Many. The campaign is calling for the immediate release of the seven Baha'is, and it also hopes to draw attention to human rights issues in Iran. Bani Dugal, the principal representative of the Baha'i International Community to the United Nations stated:
On 14 May, the seven innocent Baha'i leaders will have been behind bars for five full years, unjustly imprisoned solely because of their religious beliefs… The arrest of the seven Baha'i leaders on false charges, their wrongful imprisonment, and severe mistreatment while in detention are emblematic of the suffering of the Iranian Baha'i community as a whole – and, indeed, the situation of the hundreds of other innocent prisoners of conscience who have been incarcerated for their beliefs… Their long sentences reflect the Government's determination to completely oppress the Iranian Baha'i community, which is the country's largest non-Muslim religious minority… We are asking people of good will around the world to raise their voices in an effort to win their freedom and the freedom of other innocent prisoners of conscience in Iran.
To aid the efforts of the "Five Years Too Many" campaign, the BIC has created a special section on its website to focus on the campaign. It features articles and documents about the lives and situation of the seven Baha'is, including images for download, a video, and a blog providing updates on events and activities as they happen. The BIC explains that the purpose of the website is to…
…encourage people of good conscience everywhere to raise their voices in support of that call, asking that the Iranian Government to live up to its international obligations and to release the seven immediately – along with their 100-plus co-religionists and countless other prisoners of conscience – and to take other steps to end religious persecution in Iran.
There has already been a great deal of international support by people of good will and conscience across the globe, and the team at Baha'i Blog and I would like to personally encourage all of our readers to support this important campaign in whatever way you can.
I'll sign off with this quote from Firuzeh Mahmoudi, United4Iran's director and founder:
The plight of these seven is representative of the countless Iranian men and women who have been jailed for defending their freedom and human rights. Our message to the seven is this: The world has not forgotten you, and we will continue to fight for your freedom and that of other Iranian prisoners of conscience.
Posted by
Naysan is passionate about using the arts and media to explore the teachings of the Baha'i Faith. Back in 2011, Naysan started up the Baha'i Blog project, channeling his experiences in both media and technology companies to help create a hub for Baha'i-inspired content online.
"*" indicates required fields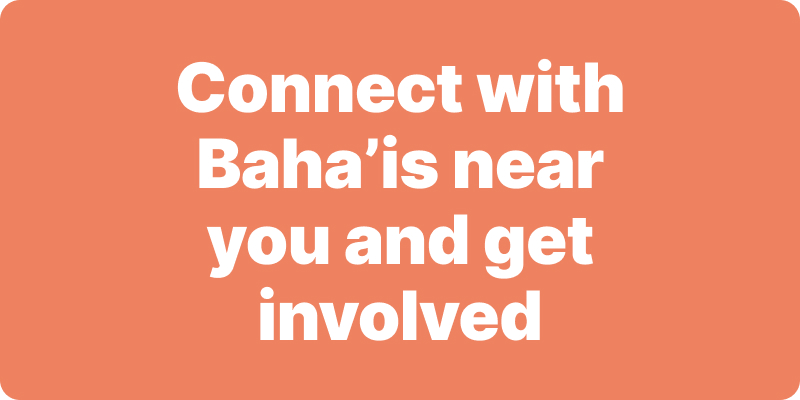 Join activities, celebrations, study groups, spiritual empowerment and education programs for young people, and more.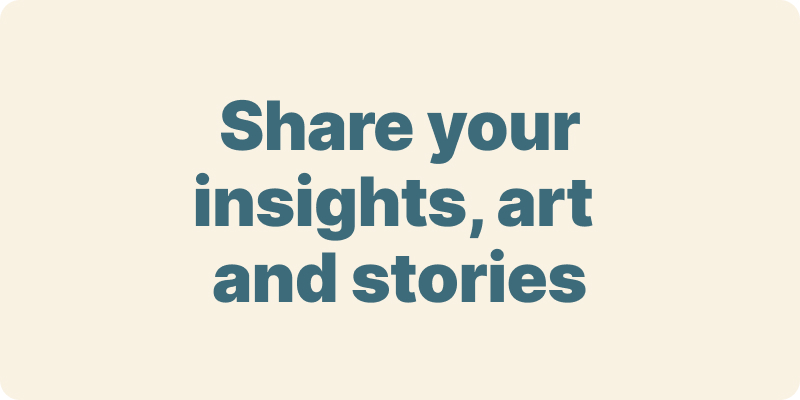 The arts and media have a critical role in how we share our community experiences. We've got resources, projects and more to help you get involved.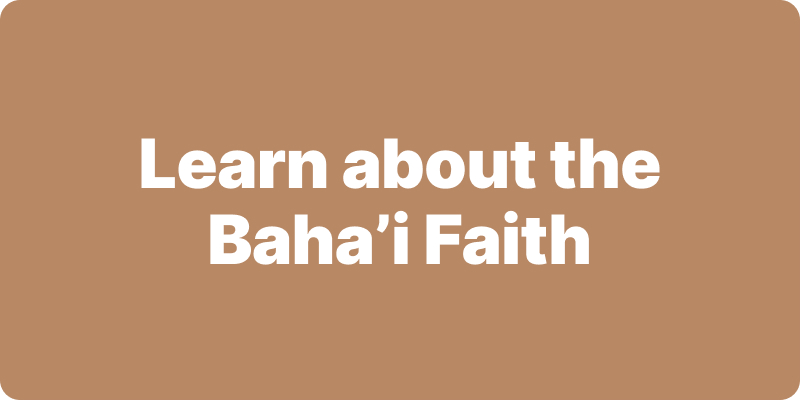 Baha'i beliefs address essential spiritual themes for humanity's collective and individual advancement. Learn more about these and more.
We acknowledge the Traditional Owners of country throughout Australia.

We recognise their continuing connection to land, waters and community. We pay our respects to Aboriginal and Torres Strait Islander people and their cultures; and to elders both past and present.
Baha'i Blog is a non-profit independent initiative
The views expressed in our content reflect individual perspectives and do not represent the official views of the Baha'i Faith.
Visit the site of the
Australian Baha'i Community
and the Baha'i Faith Worldwide