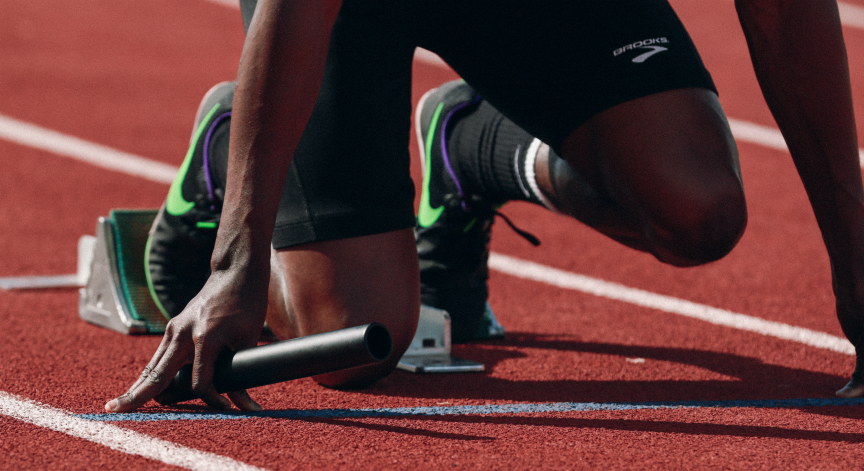 Two years ago the president of Brazil, Dilma Rousseff, wrote to the Universal House of Justice inviting it to provide a statement on the occasion of the 20th World Cup. President Rousseff saw the World Cup as an opportunity to further the cause of peace and the elimination of prejudice.
The response from the Universal House of Justice, and its tribute to the people of Brazil, is very moving (it can be read in full here). I took the opportunity to read the letter again, as it gave me a lens through which to watch the Rio de Janeiro 2016 Olympic Games. It highlights three positive aspects of the World Cup and these ideals were also demonstrated in the Olympics which just closed. They will undoubtably also be found in the Paralympic Games about to commence.
1. A Celebration of Diversity
The opening paragraph of the letter includes these words:
Few occasions can claim to embrace so wide a cross-section of humanity, comprising peoples of varied ethnic, religious, and cultural backgrounds. It is clear to every observer that the sport that has brought these nations to Brazil is only strengthened by the marvellous diversity of the participants. To rejoice in this fact is to reject prejudice in all its forms. 1
Despite being thousands of miles away from Rio, I felt a sense of united excitement with people from all corners of the earth as I watched athletes from country after country file into the Olympic stadium. This Olympic's parade of nations included a team of refugee athletes. Among them was Yusra Mardini, a Syrian swimmer. Yusra was aboard a boat carrying 19 other passengers which capsized on its route from Damascus to Germany. Yusra swam for three hours in open waters in order to bring them all to shore.
2. Collaboration & Common Endeavour are Possible
The opening paragraph goes on to say:
Truly, nothing is more striking about this extraordinary footballing spectacle than its capacity to reflect the global culture that has emerged in this age. And in summoning together the nations in friendship, it powerfully suggests that collaboration and common endeavour are possible in all things. 2
The International Olympic Committee hoped that including a team of refugee athletes would shine a light on the current crisis. While Yusra did not win any medals, her story, and those of her teammates, brought to the public's eye the ongoing suffering of millions who have lost their homelands. If we can come together in friendship and sport, this powerfully suggests we can become united and put an end to this calamity.
3. Teamwork, Fair Play, Valour & Earnest Striving
The Universal House of Justice also writes:
A sporting contest, even one on such a scale as this, cannot obscure the severity of the challenges that confront humankind. But in the weeks to come, we hope that observers everywhere—especially the youth of the world—will take heart from the many examples of teamwork, fair play, valour, and earnest striving that are sure to surface in the tournament. God willing, they will aspire to show those same qualities in their lives, in service to their communities, and in the promotion of peace. 2
Evidences of teamwork from this Olympics include Japan's silver medal 4×100 meter relay race. What they lacked in speed, they made up in technique and teamwork by seamlessly passing the baton from one to another. They also broke the Asian record for this event.
Fair play and valour were demonstrated by Abbey D'Agostino of the United States and New Zealand's Nikki Hamblin during the women's 5,000 meter run. Hamblin tripped and the two collided. Instead of bolting off in an attempt to make up for lost time, Hamblin helped D'Agostino stand and encouraged her to finish the race. D'Agostino struggled but when she eventually crossed the finish line, Hamblin was there to hug and congratulate her. Both were awarded special Olympic medals for sportsmanship.
You may have watched Canada's Andre De Grasse and Jamaica's Usain Bolt smile at one another as they sprinted across the finish line of the 200 meter semifinal. Some have called their actions camaraderie, and some have said the younger De Grasse was challenging and taunting Bolt, the most decorated sprinter in recorded history. In either case, their races, as with so many events and heats, demonstrate individuals striving earnestly, to push their bodies to the limit and be their very best.
The Universal House of Justice calls us to apply these qualities in our lives and like athletes, we need to train, practice and exert ourselves on a daily basis in order to achieve glorious results.
This concept makes me think of an excerpt from Star of the West. Although this is not an authoritative translation, Abdu'l-Baha says:
In Persia there is a wonderful breed of horses which are trained to run long distances at very great speed. They are most carefully trained at first. They are taken out into the fields and made to run a short course. At the commencement of their training they are not able to run far. The distance is gradually increased. They become thinner and thinner, wiry and lean, but their strength increases. Finally, after months of rigid training, their swiftness and endurance become wonderful. They are able to run at full speed across rough country many parasangs of distance. At first this would have been impossible. Not until they become trained, thin and wiry, can they endure this severe test.

In this way I shall train you. "Kam-kam," "kam-kam" (little by little, little by little), until your powers of endurance become so increased that you will serve the Cause of God continually, without other motive, without other thought or wish. This is my desire. 3
I am not an athlete. But this quote and the letter from the Universal House of Justice have made me wonder how I can infuse my life with the spirit of the Olympics and this notion of rigorous spiritual training. How can I discipline myself and strive earnestly to be freed from the shackles of my ego? How can I become inwardly wiry and lean? And how can I run better with others, unbridled with the spirit of service?
---
Posted by
In her innermost heart, Sonjel is a stay-at-home parent and a bookworm with a maxed out library card but professionally she is a museologist with a background in English Literature. She currently lives on Prince Edward Island, an isle in the shape of a smile on the eastern Canadian coast. Sonjel is a writer who loves to listen to jazz when she's driving at night.
"*" indicates required fields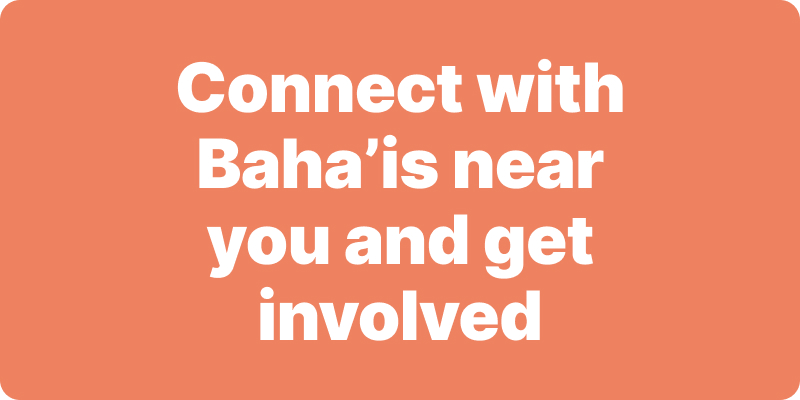 Join activities, celebrations, study groups, spiritual empowerment and education programs for young people, and more.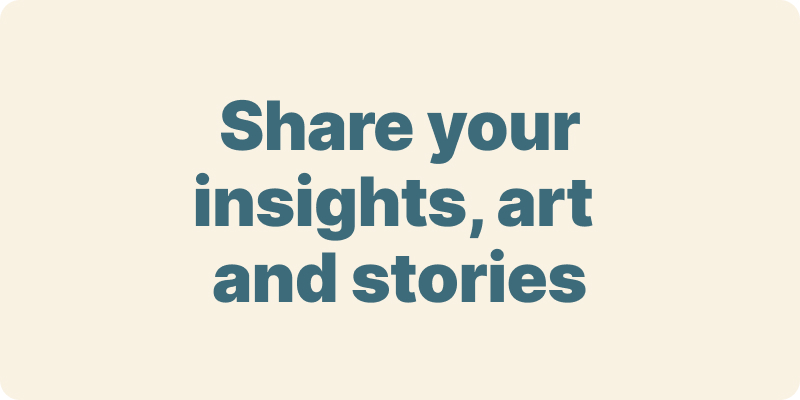 The arts and media have a critical role in how we share our community experiences. We've got resources, projects and more to help you get involved.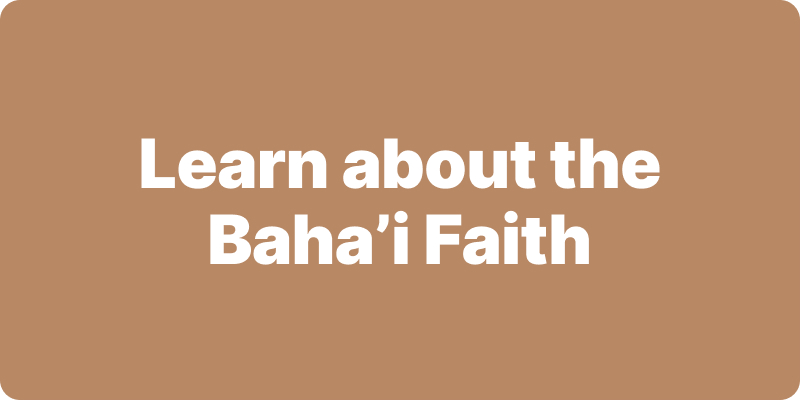 Baha'i beliefs address essential spiritual themes for humanity's collective and individual advancement. Learn more about these and more.
We acknowledge the Traditional Owners of country throughout Australia.

We recognise their continuing connection to land, waters and community. We pay our respects to Aboriginal and Torres Strait Islander people and their cultures; and to elders both past and present.
Baha'i Blog is a non-profit independent initiative
The views expressed in our content reflect individual perspectives and do not represent the official views of the Baha'i Faith.
Visit the site of the
Australian Baha'i Community
and the Baha'i Faith Worldwide