Every four years, the world witnesses some of the most incredible feats of speed, strength, and physical skill in the form of the summer Olympics. The hopes and dreams of nations often rest on the shoulders of the most physically skilled youth and young adults that countries have to offer. At times these hopes are dashed in the wake of defeat; at other times previously unknown individuals emerge victorious and are transformed into symbols of national pride. But regardless of the specific outcomes, it seems that every Olympics provides the world with dozens of captivating and inspiring narratives about perseverance, determination, and overcoming the odds.
Yet every Olympics also seems to rekindle the debate about the importance of sport and athletic competition in relation to other human endeavors. Are the Olympics a laudable venue for the celebration of physical prowess and the unification of countries, or does the fierce competition kindled by the Olympics simply reinforce the competitive mindset that often leads to conflict and contention among nations? How much value should we place on winning, or losing, in such competitions? And what is the role of sport and athletic competition in general in the broader scope of human affairs?
To my knowledge, the Central Figures of the Bahá'í Faith do not explicitly discuss the Olympics in their Writings, but there are a few passages in the Bahá'í Faith related to sports in general, and many of these passages do appear to indicate that the amount of value humanity places upon athletics is both unwarranted and unproductive. The following passage from the Universal House of Justice, drawing upon Shoghi Effendi's ideas from The Advent of Divine Justice, is telling:
One of the signs of a decadent society, a sign which is very evident in the world today, is an almost frenetic devotion to pleasure and diversion, an insatiable thirst for amusement, a fanatical devotion to games and sport, a reluctance to treat any matter seriously, and a scornful, derisory attitude towards virtue and solid worth.

(The Universal House of Justice, Messages 1963 to 1986, p. 413)
Although sport is only one of the topics discussed in this passage, the House clearly condemns the often "fanatical devotion" that we place upon games and sport, as well as the way in which sport at times represents a "frenetic devotion to pleasure and diversion" and "an insatiable thirst for amusement."
But while athletic competition in its extreme form has the potential to be more harmful than beneficial to humanity, the previous passage does not condemn sports in general, just the fanaticism that is often associated with them. Other passages from the Bahá'í Faith actually encourage sports, particularly for young children. In a letter written on behalf of Shoghi Effendi, the Guardian indicated that:
…playing games is not in the least forbidden. It should in fact be encouraged if they are of an athletic nature.

(Compilations, Lights of Guidance, p. 294)
Although many descriptions of both the Guardian and 'Abdu'l-Bahá highlight their complete determination to the Cause, their unparalleled intellect, and their inspiring sense of reverence and detachment, both of them were known for deriving great enjoyment from athletic activities. Riaz Khadem, the author of Shoghi Effendi in Oxford, compiled a number of personal accounts of the days the Guardian spent playing tennis:
Although Shoghi Effendi was extremely busy during this vacation and barely spent time in Oxford, yet spring was the season he would begin to play tennis, a game he loved and in which he excelled. He played tennis with many students during this season as well as in the summer.

One of his tennis partners, J. C. Hill, gives a picture of Shoghi Effendi's speed in hitting the ball and his enjoyment of the game:

… I used to play tennis with him in the Master's Field, and marvellously active he was… He was ambidextrous and switched his racket from one hand to the other for a volley or the net with lightning speed – but not in a grimly earnest manner. On the contrary he was laughing … most of the time… [Letter from J. C. Hill to the author, 29 May 1969.]

(Riaz Khadem, Shoghi Effendi in Oxford, p. 102)
'Abdu'l-Bahá Himself was known for often going swimming, and both He and his future wife Fatimih, whom was later renamed Munirih Khanum by Bahá'u'lláh, derived great enjoyment from it:
At first, Fatimih lived in the house of Mirza Musa, Bahá'u'lláh's brother. This was a house which had a view of the sea. That was nice for her. For 'Abdu'l-Bahá sometimes went swimming in the sea and she could see Him from her window. How strong He was and what a good swimmer!

(Hitjo Garst, The Most Mighty Branch, p. 46)
Although a number of reasons exist for why both 'Abdu'l-Bahá and Shoghi Effendi enjoyed and encouraged athletic activities, one of the primary reasons is the relationship between the health of the body, mind, and soul. The Bahá'í Faith teaches that the body "is like a horse which carries the personality and spirit, and as such should be well cared for so it can do its work" (Compilations, Lights of Guidance, p. 296). This is particularly important for children, as the following passage from one of 'Abdu'l-Bahá's untranslated tablets illustrates:
…if a child is not properly cared for in the beginning of life, so that he doth not develop a sound body and his constitution doth not flourish as it ought, his body will remain feeble, and whatever is done afterward will take little effect. This matter of protecting the health of the child is essential, for sound health leadeth to insights and sense perceptions, and then the child, as he learneth sciences, arts, skills, and the civilities of life, will duly develop his powers…

(Compilations, Lights of Guidance, p. 293)
One of the benefits of sport and athletics is obviously greater physical health and its connection to the health of the mind and soul, but what about the competitiveness that athletics often promote? Given the fact that the fundamental purpose of Bahá'u'lláh's revelation is to unify all of mankind, anything that causes discord and disunity among individuals should rightfully be discouraged. However, once again it is not sports themselves that inherently breed disunity but rather the attitude of the competitors, and possibly the spectators, toward athletics. Many passages from the Bahá'í Faith do emphasize the destructive aspects of competition, but other passages actually promote competition, at least in a restricted sense. The following quotation from one of Bahá'u'lláh's untranslated tablets, cited by Shoghi Effendi in The Advent of Divine Justice, is one such example:
Vie ye with each other in the service of God and of His Cause. This is indeed what profiteth you in this world, and in that which is to come.

(Shoghi Effendi, The Advent of Divine Justice, p. 83)
Interestingly, Bahá'u'lláh uses the language of competition to describe the attitude we should take toward service, but obviously this is a very different approach to competition than our traditional notions of the term. From my perspective, one of the fundamental differences between the widespread attitude toward competition and the Bahá'í perspective is that there are no "winners" and "losers" in vying with each other in service – such competition only leads to greater benefit for humanity.
It is true that none of these passages directly mention the Olympics, yet these examples do provide us with a different perspective on the Olympic games. Athletics and sport should be encouraged, but not to the detriment of the development of the mind and soul. We may derive enjoyment from watching athletics, but not to the point of fanaticism. Finally, and perhaps most importantly, we can be proud of the accomplishments of athletes from our countries and communities, as long as we don't lose sight of that, in reality, all of the athletes are competing for the glory of the same nation. As Bahá'u'lláh reminds us:
It is not for him to pride himself who loveth his own country, but rather for him who loveth the whole world. The earth is but one country, and mankind its citizens.

(Baha'u'llah, Gleanings from the Writings of Baha'u'llah, p. 250)
Posted by
Matt Giani is a research scientist at the University of Texas at Austin. His research focuses on stratification and social mobility in education, with an emphasis on helping underprivileged students make successful transitions to college after high school. Matt draws his inspiration from his exuberant daughter Clara, his incredible wife Shadi, and the Baha'i teachings.
"*" indicates required fields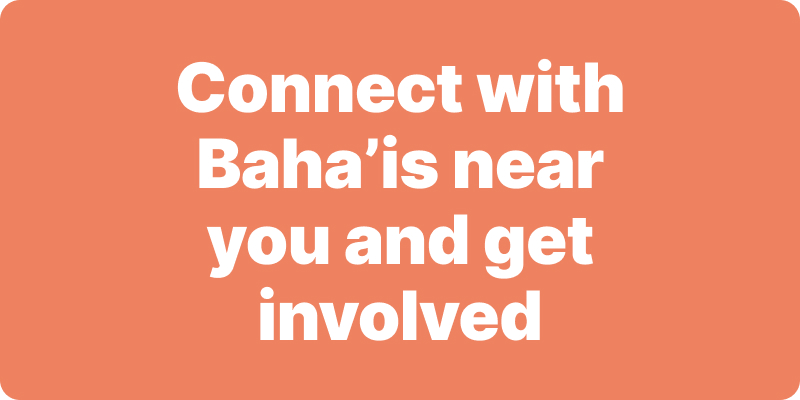 Join activities, celebrations, study groups, spiritual empowerment and education programs for young people, and more.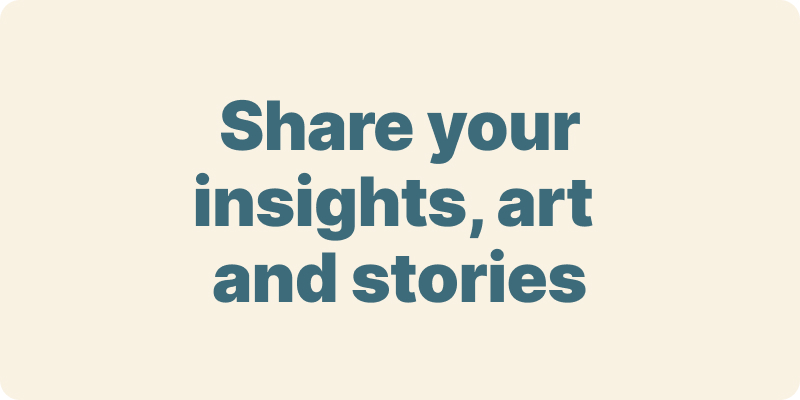 The arts and media have a critical role in how we share our community experiences. We've got resources, projects and more to help you get involved.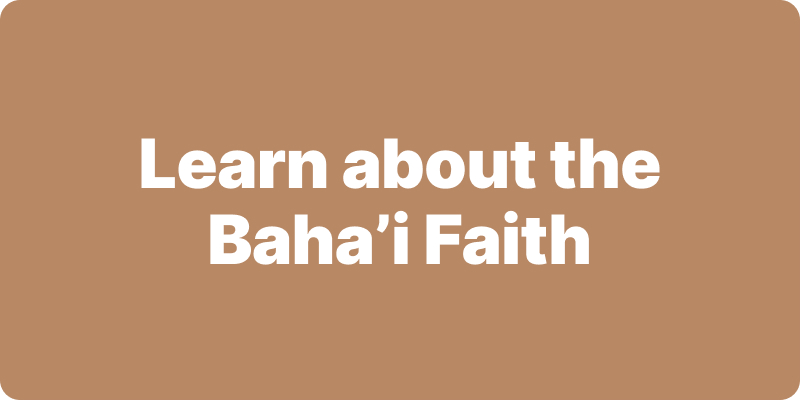 Baha'i beliefs address essential spiritual themes for humanity's collective and individual advancement. Learn more about these and more.
We acknowledge the Traditional Owners of country throughout Australia.

We recognise their continuing connection to land, waters and community. We pay our respects to Aboriginal and Torres Strait Islander people and their cultures; and to elders both past and present.
Baha'i Blog is a non-profit independent initiative
The views expressed in our content reflect individual perspectives and do not represent the official views of the Baha'i Faith.
Visit the site of the
Australian Baha'i Community
and the Baha'i Faith Worldwide