It's very uncomfortable to acknowledge that I—and everyone else—have moments where I am far from being perfect. In short, I make mistakes and I sin. My understanding of what it means to sin, according to the principles of the Baha'i Faith, is when I fall short of the virtuous behavior God calls me to strive for as an inherently noble human being (you can read more about the concept of sin here).
I've worked to dismantle perfectionism in my life, where I beat myself up for not being perfect. Some days my inner critic seems to be in charge and labels me as a sinner. Some days my noble self is in the lead, and I can see and feel that I'm full of valuable gems and only have small improvements to work on. The word "sin" seems to carry a heavy weight with it for all of us—who wants to be thought of as a "sinner"? The section in my Baha'i prayerbook of forgiveness prayers is one that, truthfully, I often uncomfortably skip over. It's very difficult to read prayers that say: "I am a sinner, O my Lord…." 1 even though we all are, to some extent.
I've gradually reflected on my reactions to words like "sin" and its alleviator, "forgiveness". In that process, I've noticed how much I believe a feel-good myth from self-help books that the best action for our well-being is to forgive ourselves. So far, I cannot find any quotations in the Baha'i Writings that talk about self-forgiveness. Now I'm exploring what we're really asked to do, and it seems to be focused on forgiveness from God, rather than the self. Baha'u'llah says:
When the sinner findeth himself wholly detached and freed from all save God, he should beg forgiveness and pardon from Him. … The sinner should, between himself and God, implore mercy from the Ocean of mercy, beg forgiveness from the Heaven of generosity…. 2
We are promised that God is "the Ever-Forgiving, He to Whom repentance is due, He Who forgiveth even the most grievous of sins." 3
I'm wondering whether our openness, humility, and trust to receive the grace, mercy, and forgiveness of God is part of what frees us to go forward. If we internalize rather than resist His forgiveness, then it becomes possible to hold ourselves accountable and make amends. Along with that, we can compassionately release any pain or shame associated with what happened. Our minds, hearts, and souls can become "unstuck" emotionally and psychologically from whatever we did that didn't align with God's teachings. We don't need to obsess, criticize, or beat ourselves up.
As we allow God's forgiveness to penetrate us, I think it helps us draw closer to God. It's like we can look Him in the eye again and say, "Yes, I messed up, and thank You for forgiving me. I love You and I love and respect all of myself–my higher nature and my lower one–so please help me to clean this up and let this go." We can ask Him to:
…purge me from my trespasses which have intervened between me and Thy forgiveness and Thy pardon. 2
When we truly accept and internalize that God has forgiven us, we create a space for us to learn and transform our characters and our actions:
Thy generous Lord will assist thee to labor in His vineyard and will cause thee to be the means of spreading the spirit of unity…. He will make thine inner eye to see with the light of knowledge, He will forgive thy sins and transform them into goodly deeds. Verily He is the Forgiving, the Compassionate, the Lord of immeasurable grace. 4
When we are in the flow of accepting God's forgiveness and not holding on to the sin or mis-step, I think we become more compassionate about others' situations and perspectives and more open to forgiving them. When I forgive others, it makes it easier for me to contribute to resolving the situation and to avoid defining the people involved by their faults or failures. I can see that we all have light and shadow within us, and we are all doing our best. There is guidance about forgiving others, which we are to do quickly:
Let not your heart be offended with anyone. If some one commits an error and wrong toward you, you must instantly forgive him. 5
Instant forgiveness often feels like it's in the realm of the saints. However, my sense is that our ability to forgive quickly is very linked to our commitment to create unity with others and our increasing intolerance of disunity.
In my work as a relationship and marriage coach, and in my book Re-Vitalizing Our Marriage, I encourage couples to overcome patterns of getting stuck in the past and bringing issues up again and again. I see couples struggle with giving each other the grace of forgiveness, but I think they also resist allowing God's forgiveness to penetrate their hearts, and there is a link between the two. Here is guidance about how admitting our faults and forgiveness is—and is not–part of relationships and our interactions:
Baha'u'llah prohibits confession to, and seeking absolution of one's sins from, a human being. Instead one should beg forgiveness from God. … Shoghi Effendi sets the prohibition into context. His secretary has written on his behalf that we '…are forbidden to confess to any person, as do the Catholics to their priests, our sins and shortcomings, or to do so in public, as some religious sects do. However, if we spontaneously desire to acknowledge we have been wrong in something, or that we have some fault of character, and ask another person's forgiveness or pardon, we are quite free to do so.' The Universal House of Justice has also clarified that Baha'u'llah's prohibition concerning the confession of sins does not prevent an individual from admitting transgressions in the course of consultations held under the aegis of Baha'i institutions. Likewise, it does not preclude the possibility of seeking advice from a close friend or of a professional counselor regarding such matters. 6
For couples (and others) to resolve issues, I think it's important to be increasingly effective at:
Reflecting and consulting to understand what happened and why
Acknowledging our errors and where our words or actions caused problems
Regretting what happened and vowing to change
Seeking forgiveness from God
Cleaning up whatever problems we have caused or are partially responsible for, including asking each other for forgiveness
Learning from what occurred and from the clean-up process
Applying the learning
Respecting ourselves and acknowledging our efforts to grow
Being resilient in picking up and going on to work with, relate to, and serve each other and others
The longer we stay stuck in whatever poor choice we made and its consequences, the deeper the hole we will dig. We become emotionally and mentally stuck in the past, and this influences our present and future, as well as often our involvement in family, service, and community activities. Making efforts to resolve the past and resiliently go forward empowers us to have a better future. We are lighter and happier when not dragging unresolved issues along with us.
I'm reminded of Baha'u'llah's guidance that our loving God opens the door for His love to reach us: "Love Me, that I may love thee. If thou lovest Me not, My love can in no wise reach thee." 7 Could it be that forgiveness works the same way? If we "stand humbly at His door," 8 love God, and ask His forgiveness, and if we believe that it has been freely given, we can accept that forgiveness deep in our hearts and souls and create lives that honor Him and His teachings.
---
Posted by
Susanne M. Alexander is a Relationship and Marriage Educator, author, and coach with Marriage Transformation®( www.marriagetransformation.com; www.transformationlearningcenter.com; www.bahaimarriage.net). She is a faculty member for the Wilmette Institute Relationships, Marriage, and Family Department online courses (www.wilmetteinstitute.org). Susanne has been single, dating, engaged, married, divorced, and widowed. She is a child, stepchild, parent, stepparent, and grandparent. All of this has given Susanne a diversity of experience to share! She is originally from Canada and is married to a wonderful man in Tennessee, in the United States.
"*" indicates required fields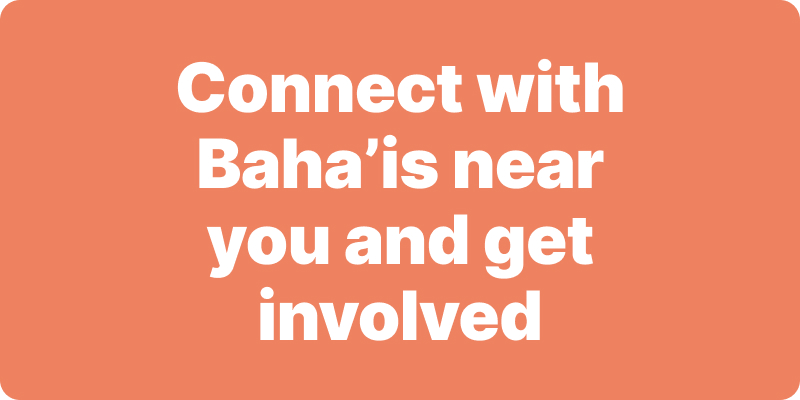 Join activities, celebrations, study groups, spiritual empowerment and education programs for young people, and more.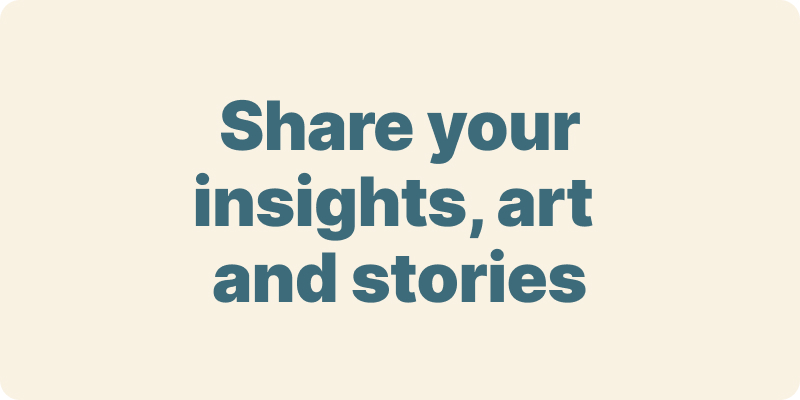 The arts and media have a critical role in how we share our community experiences. We've got resources, projects and more to help you get involved.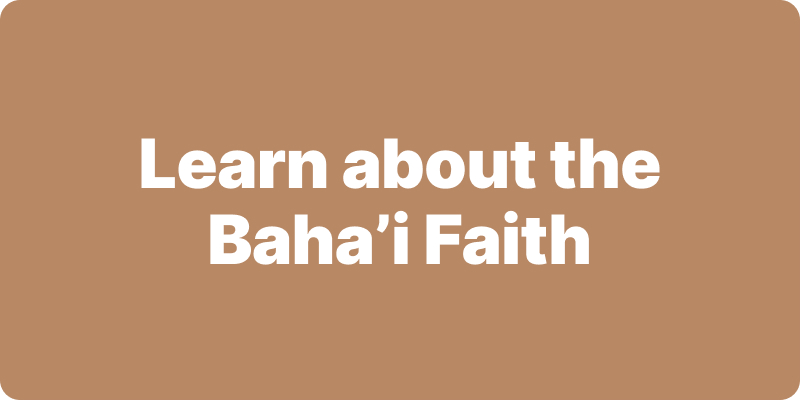 Baha'i beliefs address essential spiritual themes for humanity's collective and individual advancement. Learn more about these and more.
We acknowledge the Traditional Owners of country throughout Australia.

We recognise their continuing connection to land, waters and community. We pay our respects to Aboriginal and Torres Strait Islander people and their cultures; and to elders both past and present.
Baha'i Blog is a non-profit independent initiative
The views expressed in our content reflect individual perspectives and do not represent the official views of the Baha'i Faith.
Visit the site of the
Australian Baha'i Community
and the Baha'i Faith Worldwide