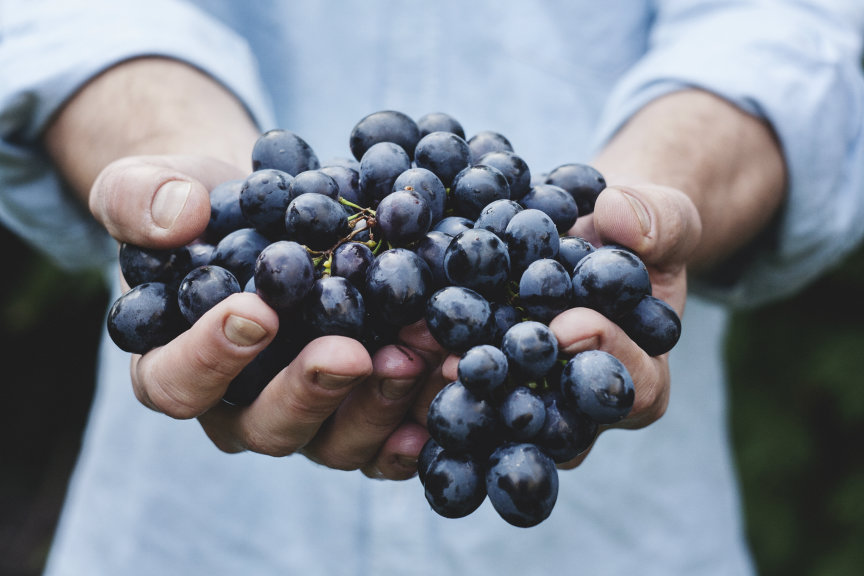 What will be the food of the future?
This was a question that was once asked of Abdu'l-Baha.
Although what constitutes the optimal diet for good health has been debated for centuries, it has become a particular concern for many in today's society, as the average waistline gets larger and, for the first time in a thousand years, we face the possibility of a decline in our life expectancy. 1
In a recent article on diet and health, I looked at what the Baha'i Writings say about the important role of diet in both preventing and treating disease. The natural question that then arises is this: which diet, among the hundreds out there, is recommended by the Baha'i Faith?
The Universal House of Justice answers this question directly by stating:
No specific school of nutrition or medicine has been associated with the Baha'i teachings. What we have are certain guidelines, indications and principles which will be carefully studied by experts and will, in the years ahead, undoubtedly prove to be invaluable sources of guidance and inspiration in the development of these medical sciences.

24 January 1977, written by the Universal House of Justice to an individual believer
Just like in all things related to nutrition and medicine there is no easy, one-size-fits-all answer. But we are fortunate to have principles to guide us in our choices while we wait for science to catch up.
So, what is the food of the future? Abdu'l-Baha's response to this burning question follows:
Fruit and grains. The time will come when meat will no longer be eaten. Medical science is only in its infancy, yet it has shown that our natural diet is that which grows out of the ground.

Abdu'l-Baha, cited in Julia M. Grundy. "Ten Days in the Light of 'Akka", rev. ed. Wilmette: Baha'i Publishing Trust, 1979, pp. 8-9.
Although this statement is still controversial within mainstream ideas of good diet and nutrition, Abdu'l-Baha elsewhere explains the fundamental concept behind it – that humans are created as herbivores:
…know thou of a certainty that, in the beginning of creation, God determined the food of every living being… For instance, beasts of prey, such as the wolf, lion and leopard, are endowed with ferocious, tearing instruments, such as hooked talons and claws. From this it is evident that the food of such beasts is meat… Likewise, God hath given to the four-footed grazing animals such teeth as reap the grass like a sickle, and from this we understand that the food of these species of animal is vegetable… But now coming to man, we see he hath neither hooked teeth nor sharp nails or claws, nor teeth like iron sickles. From this it becometh evident and manifest that the food of man is cereals and fruit. Some of the teeth of man are like millstones to grind the grain, and some are sharp to cut the fruit. Therefore he is not in need of meat, nor is he obliged to eat it.

Abdu'l-Baha, from a Tablet – translated from the Persian
Our teeth is only one example demonstrating that humans are designed as herbivores and not carnivores. Others examples are:
The intestinal tract of other herbivores and humans is about four times as long as carnivores.
The fact that body cooling for carnivores is done by panting because of they have no ability to sweat whereas herbivores mainly cool by sweating.
The fact that vitamin C is made by the carnivores own body whereas herbivores obtain theirs only from their diet. 2
There are many, scientists and laymen alike, who would disagree with this concept. But there is a growing body of medical science that is quickly reaching the same conclusion.
In fact, in 2006, the editor of the American Journal of Cardiology, Dr. William Roberts, wrote about this concept with regard to the number one cause of death in America – ischemic heart disease. He states:
Atherosclerosis [the underlying pathology behind heart disease] is easily

produced in non-human herbivores by feeding them a high cholesterol or high saturated

fat (e.g., egg yokes, animal fat) diet. It is not possible to produce atherosclerosis in a carnivore… Because humans get atherosclerosis, and atherosclerosis is a disease only of herbivores, humans also must be herbivores.

Ornish D, Scherwitz LW, Billings JH et al. Intensive Lifestyle Changes for Reversal of Coronary Heart Disease. JAMA. 1998;280:2001-2007
Although somewhat technical, this points to the idea that the leading cause of death is a result of the fact that we, as herbivores, have a diet better suited to a carnivore. To this end there have been many research trials that have demonstrated that changing your diet back to that of a herbivore can reverse heart disease, 2 remit diabetes 3 and improve your general health.
This is consistent with the principles on diet espoused by Abdu'l-Baha.
Even so, there are still many in our society who feel that a vegetarian or vegan diet does not meet all the nutritional needs of the human body. In particular, it is commonly thought that a plant-based diet doesn't provide enough protein.
To this Abdu'l-Baha has stated that this is not the case, saying:
Even without eating meat he would live with the utmost vigour and energy.

Abdu'l-Baha, from a Tablet – translated from the Persian; Health, Healing, and Nutrition, no. 17
Elsewhere, he again says:
But eating meat is not forbidden or unlawful, nay, the point is this, that it is possible for man to live without eating meat and still be strong.

Abdu'l-Baha, from a Tablet – translated from the Persian; Health, Healing, and Nutrition, no. 18
For examples of this, we only have to look at cultural groups such as the inhabitants of rural China, the highlanders of Papua New Guinea or the Tarahumara Indians of northern Mexico, all of whom have an almost entirely plant-based diet. Such groups are extremely physically fit and have an exceedingly low rate of the diseases that are rampant in developed countries. 4
I don't know about you, but I was raised in Papua New Guinea and wouldn't want to test my strength with a Papua New Guinean highlander any time soon!
Indeed, all the necessary macro and micronutrients (including protein and iron) can be obtained by an appropriate wholefood plant based diet. When compared to our current omnivore diet, the main ingredients that are reduced by cutting out animal products are animal protein and fat – two things we can all do with less of.
There is evidence that both of these two macronutrients, which are being consumed in increasing excess in the last few centuries, are strongly associated with the rise in incidence of heart disease, obesity, diabetes, cancer, kidney disease, Alzheimer's disease and a number of autoimmune conditions. 5
It should be noted that there may be instances where a plant based diet is not appropriate for a particular individual, but this is more likely to be the exception than the rule.
To this point Abdu'l-Baha states:
Meat is nourishing and… therefore sometimes it is essential for the sick and for the rehabilitation of health. So if thy constitution is rather weak and thou findest meat useful, thou mayest eat it.

Abdu'l-Baha, from a Tablet – translated from the Persian
So while eating meat is certainly permissible in the Baha'i Faith I would suggest the occasions where it is medically 'useful' are very limited and, from a health perspective, it should generally be avoided.
For some, the change to a vegetarian or vegan diet is too radical. But it should not be a surprise that if we want a radical change from society's current awful state of health then nothing short of major change in our diet will suffice. Abdu'l-Baha says:
When an illness is slight a small remedy will suffice to heal it, but when the slight illness becomes a terrible disease, then a very strong remedy must be used…

"Paris Talks: Addresses given by Abdu'l-Baha in Paris in 1911-1912" p. 27
The fact that this topic is controversial (and Shoghi Effendi himself acknowledges this) 6 reflects the immaturity of current medicine – and I say this as a practicing member of the profession.
Although society doesn't yet have a definitive answer to "Which is the healthiest diet?", we as Baha'is should feel blessed to have the guidance of Abdu'l-Baha on this topic.
As modern medicine develops and evidence is unravelled on this subject, we are sure to see that society will "gradually develop up to the condition of this natural food." 7
I just hope it happens within our lifetimes, so that I can be around to see it.
---
"*" indicates required fields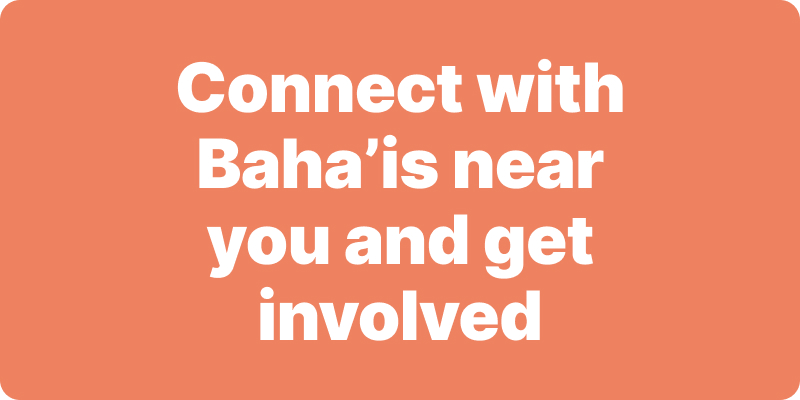 Join activities, celebrations, study groups, spiritual empowerment and education programs for young people, and more.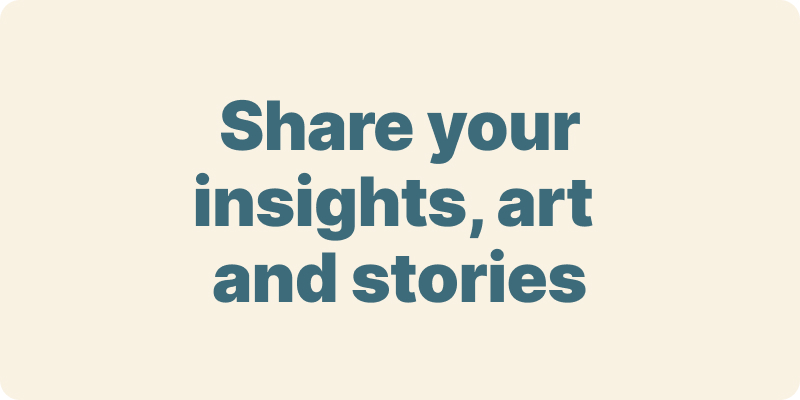 The arts and media have a critical role in how we share our community experiences. We've got resources, projects and more to help you get involved.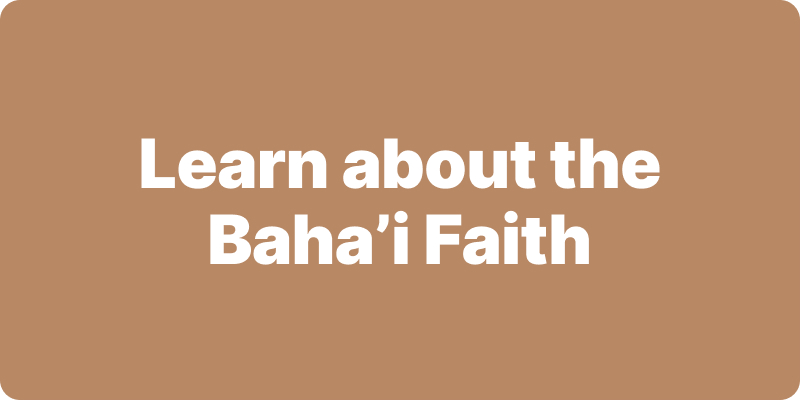 Baha'i beliefs address essential spiritual themes for humanity's collective and individual advancement. Learn more about these and more.
We acknowledge the Traditional Owners of country throughout Australia.

We recognise their continuing connection to land, waters and community. We pay our respects to Aboriginal and Torres Strait Islander people and their cultures; and to elders both past and present.
Baha'i Blog is a non-profit independent initiative
The views expressed in our content reflect individual perspectives and do not represent the official views of the Baha'i Faith.
Visit the site of the
Australian Baha'i Community
and the Baha'i Faith Worldwide