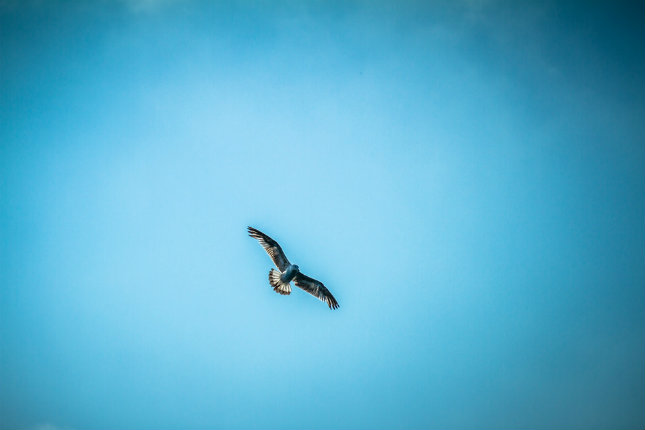 One of the most important principles of the Baha'i Faith is the oneness of religion, or the belief that all of the major world faiths teach the same fundamental truths and are entirely in agreement. Being raised Baha'i, this principle seemed so intuitive that I never really questioned it when I was young. But during my time as an undergraduate in university I was surprised to encounter a number of people who disagreed with the teachings of the Baha'i Faith precisely because of our belief in the principle of the oneness of religion. Oftentimes people of a particular faith would take issue with this principle because they were raised to believe that religions other than their own were inherently wrong. While I disagreed with their perspective, this didn't necessarily surprise me as such views are somewhat common. But other times I would meet someone who wasn't particularly religious, who loved all of the other teachings of the Faith, but who disagreed with the principle of the oneness of religion because it implied our acceptance of the principles from older religions that they disagreed with.
"How can you say you accept other religions when their teachings are the complete opposite of yours?" they'd ask. "Could you give me an example?" I'd reply, "I'm not sure exactly what you mean."
One person's response was particularly interesting: "Just look at how women have been treated in so many other religions," he said. "I thought Baha'is believe in the equality of men and women. Other religions obviously don't, right? How can you believe that all religions are in agreement when the status of women differs so much between them?"
It is absolutely true that the Baha'i Faith professes the complete and absolute equality of women and men. As Abdu'l-Baha states:
The world of humanity has two wings – one is women and the other men. Not until both wings are equally developed can the bird fly. Should one wing remain weak, flight is impossible. Not until the world of women becomes equal to the world of men in the acquisition of virtues and perfections, can success and prosperity be attained as they ought to be.

Baha'i World Faith – Abdu'l-Baha Section, p. 288
Yet it is also true that the equality of men and women is a particularly novel teaching in the Baha'i Faith compared to the religions of old. As Abdu'l-Baha stated, this principle "is peculiar to the teachings of Baha'u'llah. Former religious systems placed men above women." 1 Never before was the equality of men and women significantly promoted in older faiths, and in many instances previous Messengers of God seemed to describe men and women as occupying fundamentally distinct stations with dissimilar rights and responsibilities.
However, the ostensible conflict between the principle of the equality of men and women and the principle of the oneness of religion is easily reconciled when one considers these principles in light of another one of the Faith's fundamental tenets: the principle of progressive revelation. Baha'u'llah taught that every religion consists of both spiritual teachings and social teachings. Spiritual teachings are eternal truths that are only reiterated, refreshed, and restated in each new religious dispensation. For example, every Manifestation of God has exhorted mankind to be kind, generous, sacrificial, just, detached from this world, and the like. These are considered to be the central spiritual teachings of all Faiths.
In contrast, the social teachings of religions are updated and modified during each new dispensation given the current state of humanity's development. The Messenger of God reveals whatever truths and principles mankind has the capacity to understand at the time and reveals social laws that are appropriate to the needs and exigencies of that particular age.
The analogy that is often used likens the social and spiritual development of humanity to the physical development of a child. Messengers of God promote humanity's spiritual development just as a medical doctor promotes the child's physical health. Upon birth, most physicians would likely recommend that an infant is fed a diet consisting solely of milk given the child's limited ability to digest other foods. But as the child grows and its capacities increase, the physician will likely recommend an increasingly complex diet suited to the child's capacity. Additionally, at different times the child may also experience specific maladies, illnesses, and diseases that require treatments that are uniquely suited to its current condition. The medicine that is prescribed by a capable physician is likely to cure that malady. However, that same medicine might have no effect at all, or might even do the child harm, if taken at a different time. The social teachings of religions operate the same way – they are gradually unfolded as the needs and capacities of humanity evolve. This is precisely why Baha'is believe it is important for humanity to turn toward the latest Messenger of God in order to better understand the most current social teachings and apply them to the needs of this day.
Given my belief in this idea of progressive revelation, it is easier for me to understand why the principle of the equality of men and women was not emphasized in previous religions but is a central teaching of the Baha'i Faith. Only recently has the dramatic increase in literacy and the promulgation of universal education allowed the majority of humanity to develop and cultivate its social and mental faculties. Before that time, few individuals engaged in "intellectual" pursuits, and the majority of work consisted of manual labor. Given humanity's lack of education and intellectual development, it was wrongly assumed that women had less capacity than men as physical strength was the primary expression of human capacity. Even if previous Messengers had proclaimed that men and women were fundamentally equal, humanity would not have possessed the social and scientific understanding needed to accept that principle.
What Equality Means in the Baha'i Faith
It is obviously extremely important that Baha'u'llah made the equality of men and women one of the fundamental principles of His Faith, but equally important is His vision for how this principle should be adopted and promoted in society. As Baha'u'llah stated, it is not sufficient for us to hold lofty ideals:
It is incumbent upon every man of insight and understanding to strive to translate that which hath been written into reality and action.

Baha'u'llah, Gleanings from the Writings of Baha'u'llah, p. 249
So what does this principle look like in practice for Baha'is?
First and foremost, women have played a central role in the history of the Faith since its inception. In fact, women's rise to prominence began even before Baha'u'llah declared His mission in the example of Tahirih, who was one of the first individuals to recognize the Bab, whose title "the Pure One" was granted to her by Baha'u'llah, who became a leader of the Babi community along with Quddus when the Bab was imprisoned, who gave her life for the Faith, and who eventually became a symbol of women's liberation and gender equality in Iran. Since that time women have been at the forefront of the teaching efforts of the Faith, were frequently named Hands of the Cause (individuals appointed by Baha'u'llah, Abdu'l-Baha, and Shoghi Effendi to promote and protect the Faith), and have served and continue to serve on Local Spiritual Assemblies and National Spiritual Assemblies around the world. Abdu'l-Baha even stated that one of the miracles of the Baha'i Faith is that "women have evinced a greater boldness than men when enlisted in the ranks of the Faith." 2 This participation of women in the central affairs of the Faith is not only an end in and of itself, but also evidence of the capacity of women to enter into all important areas of human affairs:
In this Revelation of Baha'u'llah, the women go neck and neck with the men. In no movement will they be left behind. Their rights with men are equal in degree. They will enter all the administrative branches of politics. They will attain in all such a degree as will be considered the very highest station of the world of humanity and will take part in all affairs. Rest ye assured. Do ye not look upon the present condition; in the not far distant future the world of women will become all-refulgent and all-glorious. For His Holiness Baha'u'llah hath willed it so!

Abdu'l-Baha: Paris Talks, 1961 U.K. edition, pp. 182-184
Second, the Faith teaches that girls must receive the same education and training as boys in order to develop their potentialities and demonstrate their capacities. The Universal House of Justice has emphasized that "no nation can achieve success unless education is accorded all its citizens," and that parents, communities, and decision-making agencies around the world "would do well to consider giving first priority to the education of women and girls." 3 Mothers are viewed as the "primary educators" of children, and by placing a priority on educating the girls of this generation, mothers will be able to more effectively educate their children in the future.
Finally, one thing that the principle of the equality of men and women does not imply is that men and women are exactly the same. The Faith teaches that men and women, in general, do have naturally different strengths and proclivities, and that the cultivation of both elements leads to a healthier and richer society. While positions of power and influence have often been associated with the more "masculine" characteristics, women do not need to demonstrate their equal capacity by possessing these characteristics historically associated with influence. Rather, the world is in need of the more "feminine" qualities at all levels of society. As Abdu'l-Baha explained:
The world in the past has been ruled by force, and man has dominated over women by reason of his more forceful and aggressive qualities both of body and mind. But the balance is already shifting – force is losing its weight and mental alertness, intuition, and the spiritual qualities of love and service, in which woman is strong, are gaining ascendancy. Hence the new age will be an age, less masculine, and more permeated with the feminine ideals – or, to speak more exactly, will be an age in which the masculine and feminine elements of civilization will be more evenly balanced.

Abdu'l-Baha: "Baha'u'llah and the New Era", 1976 U.S. edition, p. 156
Thoughts? Questions? What does the equality of men and women mean to you?
Footnotes & Citations
Abdu'l-Baha, Divine Philosophy, p. 27[↩]
From a letter written by the Universal House of Justice to all National Spiritual Assemblies May 25, 1975[↩]
The Universal House of Justice, Lights of Guidance, p. 616[↩]
Posted by
Matt Giani is a research scientist at the University of Texas at Austin. His research focuses on stratification and social mobility in education, with an emphasis on helping underprivileged students make successful transitions to college after high school. Matt draws his inspiration from his exuberant daughter Clara, his incredible wife Shadi, and the Baha'i teachings.
"*" indicates required fields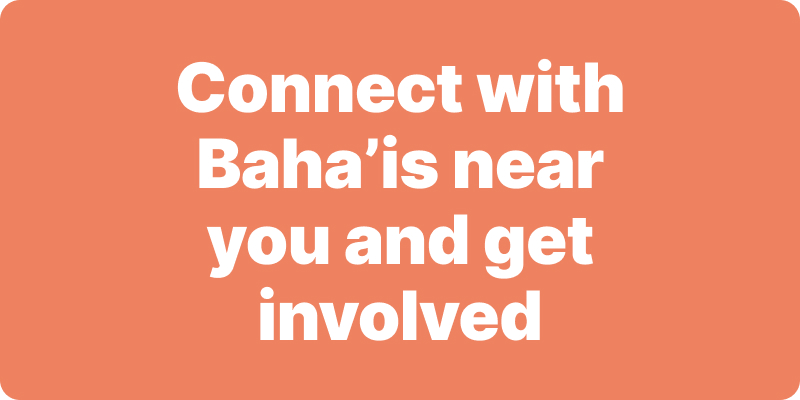 Join activities, celebrations, study groups, spiritual empowerment and education programs for young people, and more.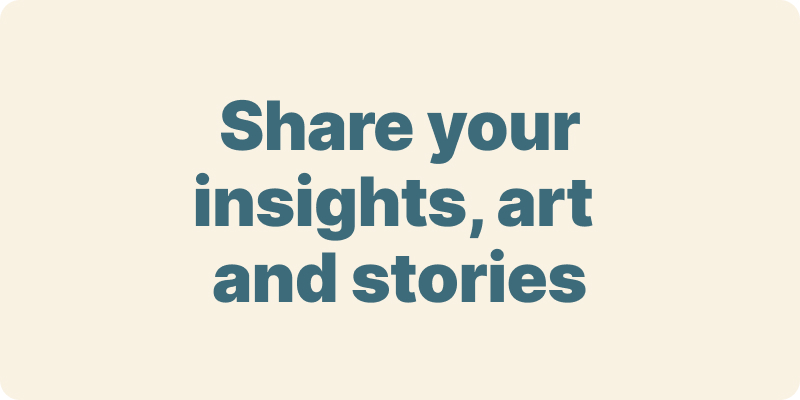 The arts and media have a critical role in how we share our community experiences. We've got resources, projects and more to help you get involved.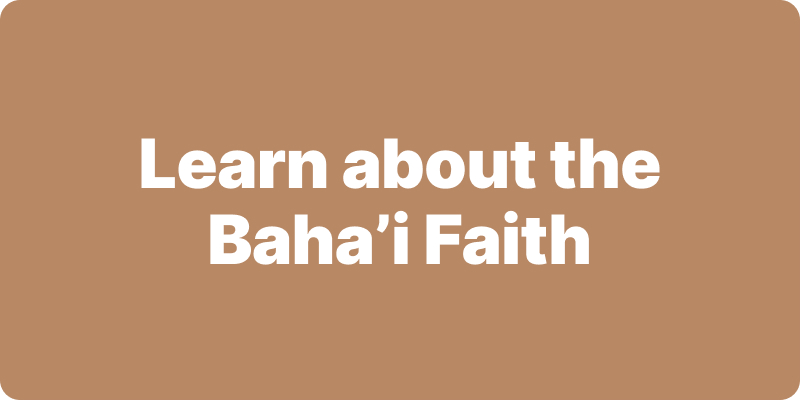 Baha'i beliefs address essential spiritual themes for humanity's collective and individual advancement. Learn more about these and more.
We acknowledge the Traditional Owners of country throughout Australia.

We recognise their continuing connection to land, waters and community. We pay our respects to Aboriginal and Torres Strait Islander people and their cultures; and to elders both past and present.
Baha'i Blog is a non-profit independent initiative
The views expressed in our content reflect individual perspectives and do not represent the official views of the Baha'i Faith.
Visit the site of the
Australian Baha'i Community
and the Baha'i Faith Worldwide