It recently struck me that becoming more spiritual requires both effort and volition, that it isn't something that will just happen unless I do my part for it. This realisation came while I was reflecting on the following quote from Baha'u'llah:
Love Me, that I may love thee. If thou lovest Me not, My love can in no wise reach thee.

Baha'u'llah, Arabic Hidden Words No. 5
I realised that I needed to focus more on the first part of the quote, "Love Me…", which I had previously almost overlooked. Many of us know that at times this command requires effort, and at other times it can seem like the most natural thing in the world. However, at least for me, loving God is not always something that comes easily, and I have to consciously remind myself of it ever so often, so here are four ways.


1. Prayer
Maybe the most obvious (though not necessarily the easiest) way to open oneself up to God's love is through prayer. I realised that I'm often just mouthing the words, or even just mumbling them while thinking about other things – and, of course – this isn't really how an intimate conversation with my Creator should go. So I tried to become mindful of the words, to feel a connection building up, and to fully concentrate on these few precious moments of communion. This quote by Baha'u'llah helped me a lot in regards to reciting the obligatory prayer:
When a man commenceth the recitation of the Obligatory Prayer, he should see himself severed from all created things and regard himself as utter nothingness before the will and purpose of God, in such wise that he seeth naught but Him in the world of being.

The Importance of Obligatory Prayer and Fasting, A Selection of Extracts and Prayers From the Baha'i Writings
This can be hard when one's mind is cluttered with to-do lists, assignments, phone conversations and the like, and it therefore becomes clear how wise Abdu'l-Baha's words are, when He said:
The prayerful condition is the best of all conditions, for man in such a state communeth with God, especially when prayer is offered in private and at times when one's mind is free, such as at midnight. Indeed, prayer imparteth life.

Abdu'l-Baha, from a recently translated Tablet: Spiritual Foundations: Prayer, Meditation, and the Devotional Attitude, a compilation of the Universal House of Justice, 1980
2. Memorisation
While travelling a few months ago, I hadn't taken my prayer book with me, and I felt a great sense of loss at not being able to easily recite some prayers by myself. I finally came to realise the power, beauty and comfort of memorising small passages and prayers from the Writings, and the importance of being able to recite them whenever I felt the desire. A beautiful quote I came across which encourages me to do this comes from the Hidden Words:
Write all that We have revealed unto thee with the ink of light upon the tablet of thy spirit. Should this not be in thy power, then make thine ink of the essence of thy heart.

Baha'u'llah, Arabic Hidden Words No. 71
Often, simply the act of trying to memorise part of the Holy Writings would be enough to kindle a love for them in my heart, and I would start to feel a longing to read and memorise more.
During a recent conversation with an elderly friend, I realised the importance of trying to memorise prayers and quotes now when it is still relatively easy, since, as she told me, it can become a lot harder later in life, and she now wishes she could have learned more by heart when she was younger.

3. Be Inspired by Others
Sometimes it can be hard to find a longing for God within oneself, and in these moments it is a wonderful gift to find inspiration in the work or words of others, be they Baha'is or not.
Personally, I enjoy listening to talks by Baha'i speakers or listening to Baha'i-inspired music, reading books and blogs by Buddhists, watching videos by Muslims, or talking to people about the shared inner reality of all humanity. And maybe one of the best ways to feel a stronger connection with Baha'u'llah Himself is to read an account of His life, such as the one written by Adib Taherzadeh, or His own Tablets and Prayers. Personally, I also find great comfort in reading about other religions and realising the unity within them as part of the continuously unfolding plan of God.
4. The Baha'i Writings
Immerse yourselves in the ocean of My words, that ye may unravel its secrets, and discover all the pearls of wisdom that lie hid in its depths.

Baha'u'llah, Gleanings From the Writings of Baha'u'llah, LXX
It is easy to see the Writings as ink on a page, but when we stop and reflect about the immensity of what they truly are, it becomes hard not to get overwhelmed sometimes.
I find it amazing to think of how these Words came to be, and it helps me to read them with a more devotional mindset. For instance, thinking about things like how when Baha'u'llah was revealing these words, His amanuensis was often unable to write them down fast enough. After being copied more neatly, these scriptures often travelled a long way, and often under harsh conditions, to reach their recipients. Keeping this in mind, I find, it becomes easier to feel the power hidden within the Writings, and to feel their soul-stirring energies.
Every word that proceedeth out of the mouth of God is endowed with such potency as can instill new life into every human frame…

Baha'u'llah, Gleanings From the Writings of Baha'u'llah, LXXIV
From the Writings, we learn that at least one of the reasons for our lives on Earth is to acquire virtues, to draw closer to God. But learning how to bring forth the virtues still hidden within us can be a painful and slow process. I believe that it is made a lot easier when we can fill our hearts and souls with love and be enkindled with a burning desire. Some days will be better than others, but we are also told not to despair when we have failed, but instead to ask for assistance to do better today:
Every day, in the morning when arising one should compare today with yesterday and see in what condition you are. If you see your belief is stronger and your heart more occupied with God and your love increased and your freedom from the world greater then thank God and ask for the increase of these qualities. You must begin to pray and repent for all that you have done which is wrong and you must implore and ask for help and assistance that you may become better than yesterday so that you may continue to make progress.

Abdu'l-Baha in Star of the West 8, no. 6 (24 June 1917): p.68.
---
Posted by
After obtaining her doctorate in astrophysics in England, Steph moved with her husband to Munich where she spends her days working in data science. In her spare time, she is a bit of a bookworm, enjoys being creative (e.g. through art or music), loves being outside in the beautiful nature of Southern Germany, practises yoga, and strives to create within her neighbourhood a community that feels like home. She is inspired by the Baha'i Writings, as well as those of other religions in the one eternal faith of God. The thing she feels most grateful for in the Faith she discovered about a decade ago is the sense of hope which it gives in a world seemingly broken by disunity. Believing that Baha'u'llah's vision of a peaceful and unified world is not only possible, but inevitable, is what spurs her on to try and contribute her part.
"*" indicates required fields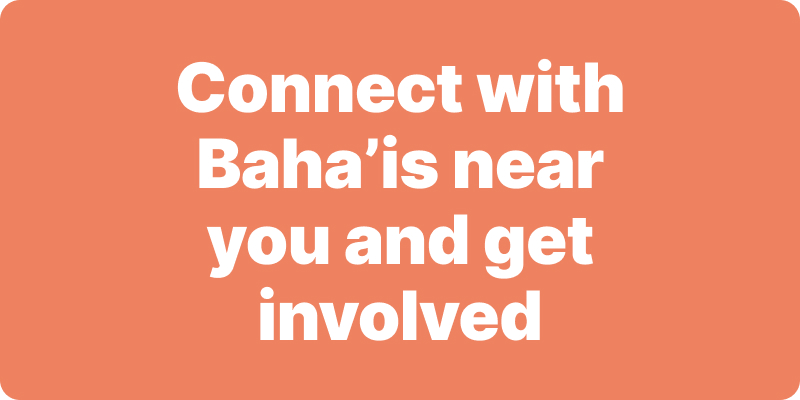 Join activities, celebrations, study groups, spiritual empowerment and education programs for young people, and more.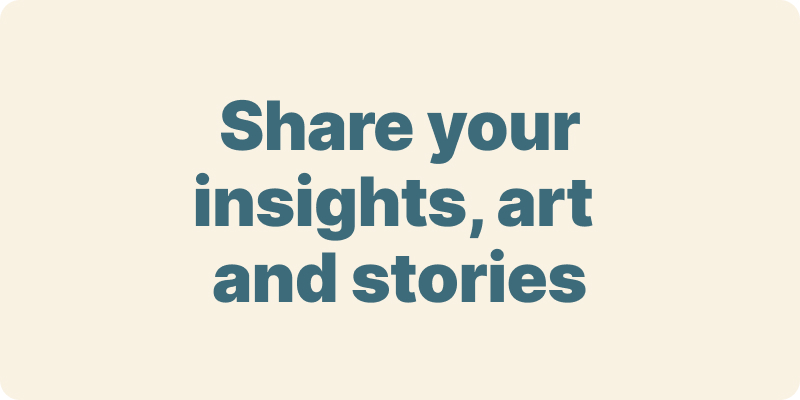 The arts and media have a critical role in how we share our community experiences. We've got resources, projects and more to help you get involved.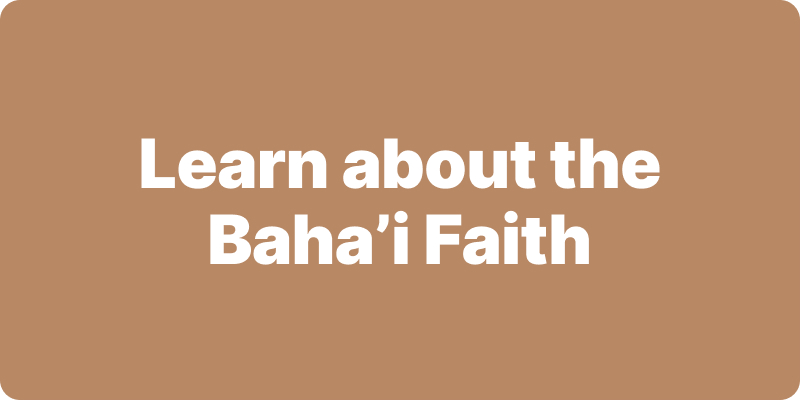 Baha'i beliefs address essential spiritual themes for humanity's collective and individual advancement. Learn more about these and more.
We acknowledge the Traditional Owners of country throughout Australia.

We recognise their continuing connection to land, waters and community. We pay our respects to Aboriginal and Torres Strait Islander people and their cultures; and to elders both past and present.
Baha'i Blog is a non-profit independent initiative
The views expressed in our content reflect individual perspectives and do not represent the official views of the Baha'i Faith.
Visit the site of the
Australian Baha'i Community
and the Baha'i Faith Worldwide