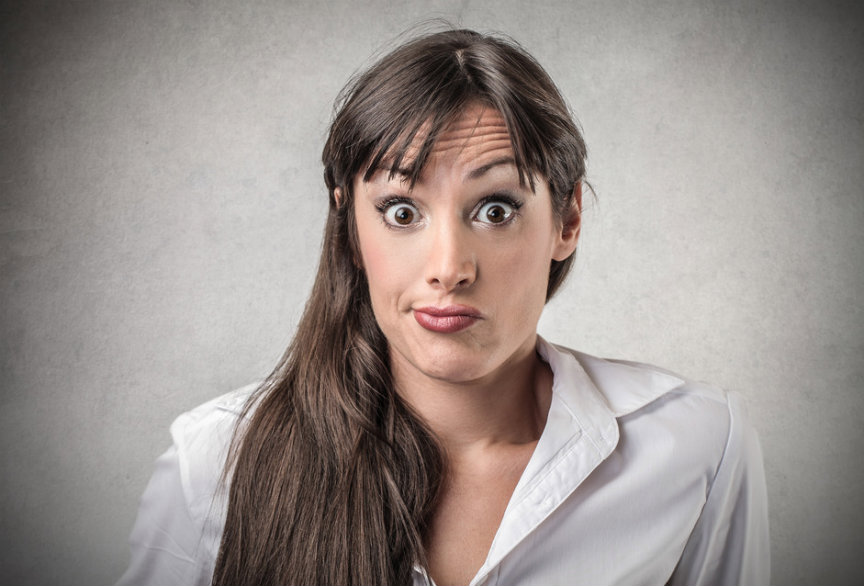 When I made the decision to become a Baha'i, it was definitely a highlight in my spiritual journey. I'd always been interested in matters of spirituality and I was raised in a religious family by parents who placed our faith at the centre of individual and family life.
The year leading up to my decision to become a Baha'i was marked by a period of intense exploration of the proofs of Baha'u'llah, a deep reflection on my personal beliefs and the application of His teachings in my own life. This period of independent investigation, which Baha'u'llah encourages all to undertake, was exhilarating and when I finally took the seemingly enormous step of calling myself a Baha'i, it was really just a personal affirmation of what I believed and an acknowledgement that Baha'u'llah's teachings truly are divinely inspired.
It was the happiest and most challenging decision I'd ever made, but in hindsight I can see how this decision, rather than being a destination, was merely the beginning of a new phase in my spiritual journey.
So, what changes when you become Baha'i? In one sense, everything, but in another, not very much at all. Depending on your background, you might find that certain practices and habits are new to you, but on some level you will find that most things will resonate with your soul and will make intuitive sense, on some level — although not always, and not necessarily completely.
This article is by no means an exhaustive discussion of what it means to live as a Baha'i–my perspectives come from my own, very limited experiences–but perhaps some of these experiences might be common to others.
Your daily spiritual practice as an individual
As Baha'is, we read the Baha'i Writings and we pray daily as a way of remembering that we are, first and foremost, spiritual beings, and that the vicissitudes of life are merely physical and ephemeral.
We are reminded to reflect on our thoughts and deeds each day, so that our life becomes a constant journey of spiritual growth rather than stagnation.
Once a year, in the period leading up to the Baha'i New Year, we fast for 19 days as a means of spiritual renewal.
In our daily lives, we try to live the teachings of the Baha'i Faith which were revealed for the betterment of all humanity. We strive to achieve unity and eschew prejudice of all forms. We avoid practices such as gambling and the consumption of alcohol. We try to steer clear of anything that creates division in society, such as partisan politics, believing instead in consultation as a means of civic participation. We try our best not to engage in backbiting, a practice that is so deeply engrained into our social fabric.
Being part of a community
When I joined the Baha'i community, a friend of mine jokingly said, "Don't worry about all these acronyms, it's not as complicated as it seems!" It's true, there are a fair few acronyms to get your head around, but to me, it all points to the vibrant community life and the way Baha'i communities all over the world organise themselves as a spiritual collective in the absence of an ordained clergy.
Every nineteen days, Baha'is gather in their local communities to commemorate the Nineteen Day Feast. This gathering gives Baha'is the opportunity to worship together, to consult on administrative matters of relevance to their local communities as well as the international Baha'i community, and also to socialise and strengthen bonds of friendship.
The Local Spiritual Assembly (which some may refer to as the LSA), a council of nine members elected from the local community to administer its affairs, provides a report to the community and receives suggestions from community members.
Feast is also the time where similar reports from the National Spiritual Assembly (which some may call the NSA) and Universal House of Justice are also disseminated, discussed and acted upon as necessary. The National Spiritual Assembly and the Universal House of Justice are the national and international equivalents of the Local Spiritual Assembly, and are each a council of nine members elected to administer the affairs of the national and international Baha'i communities, respectively. (See? It's not so confusing!)
Apart from meeting every nineteen days to worship, socialise and administer community affairs, local Baha'i communities all over the world are actively engaged in community development activities. In particular, there are four core activities: devotional gatherings, children's classes, junior youth groups and study circles. These four core activities have been identified by the Universal House of Justice as having the potential in countries all over the world, to bring people in communities together, and to increase their capacity to contribute to the betterment of society. These core activities are not just for Baha'is but for people of all religions and backgrounds, and those involved frequently gather to reflect on their involvement in these core activities in order to share learnings and see how to become more effective in these efforts for social transformation.
Don't get overwhelmed!
In the years after deciding to become a Baha'i, I learnt a great deal about what it means to live as part of a community of people who are committed to the same teachings of love, unity and service; people like myself who, while aiming to achieve these lofty ideals, were grappling with the challenges of human imperfection in others and ourselves.
It's sometimes easy to get overwhelmed and discouraged by tests and difficulties, and those tests can come in many forms.
In times of difficulty in your own life, spirituality and service can sometimes seem like the last thing you want to focus on. But often, maintaining a spiritual perspective on life's tests, is precisely what you need to do to keep you afloat. The same is true of service. A quote attributed to Abdu'l-Baha states:
… if you are so angry, so depressed and so sore that your spirit cannot find deliverance and peace even in prayer, then quickly go and give some pleasure to someone lowly or sorrowful, or to a guilty or innocent sufferer! Sacrifice yourself, your talent, your time, your rest to another, to one who has to bear a heavier load than you.
Sometimes, your tests could also be in the form of other Baha'is! Baha'is, just like everyone else, are humans with imperfections and Shoghi Effendi reminds us that the tests which Baha'i communities face, though seemingly terrible at times, are all "due to the frailty of human nature, to misunderstanding, and to the growing pains which every Baha'i community must experience."
Shoghi Effendi addresses this difficult issue with this counsel:
Perhaps the greatest test Baha'is are ever subjected to is from each other; but for the sake of the Master [Abdu'l-Baha] they should be ever ready to overlook each other's mistakes, apologize for harsh words they have uttered, forgive and forget.
Regardless of the form that your tests take, know that your spiritual journey will have its highs and its lows – its moments of pure euphoria and spiritual ecstasy, and its moments of confusion and doubt. Be patient and kind with yourself and with others, drawing comfort from those around you and recognising that ultimately, each one of us is on this spiritual journey together.
A Baha'i once expressed feeling discouraged to Abdu'l-Baha, saying that they could not possibly acquire all the qualities and perfections that Baha'is are taught to strive for. To this, Abdu'l-Baha simply replied with a phrase in Persian that sums up what it means to live as a Baha'i:
Kam kam, ruz beh ruz.
That is: little by little, day by day.
Posted by
In her professional life, Preethi has dabbled in various combinations of education, community development and law. At heart, though, she's an overgrown child who thinks the world is one giant playground. She's currently on a quest to make learning come alive for young people and to bring the world's stories and cultures to them, with educational resources from
One Story Learning
.
"*" indicates required fields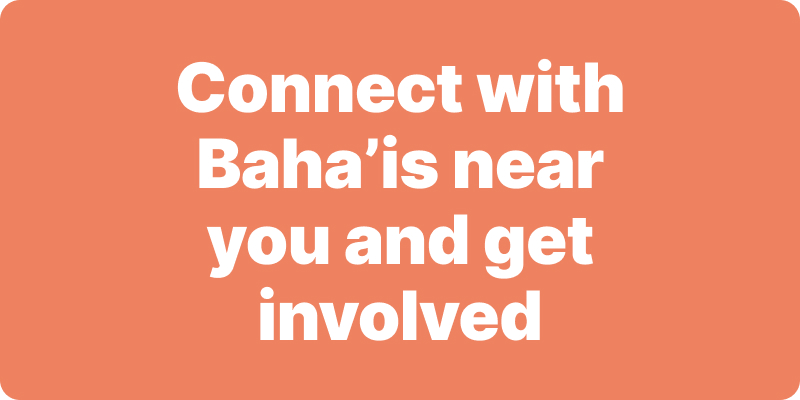 Join activities, celebrations, study groups, spiritual empowerment and education programs for young people, and more.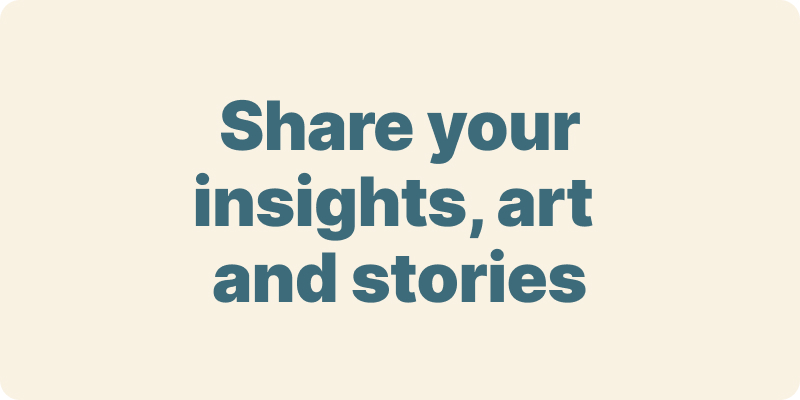 The arts and media have a critical role in how we share our community experiences. We've got resources, projects and more to help you get involved.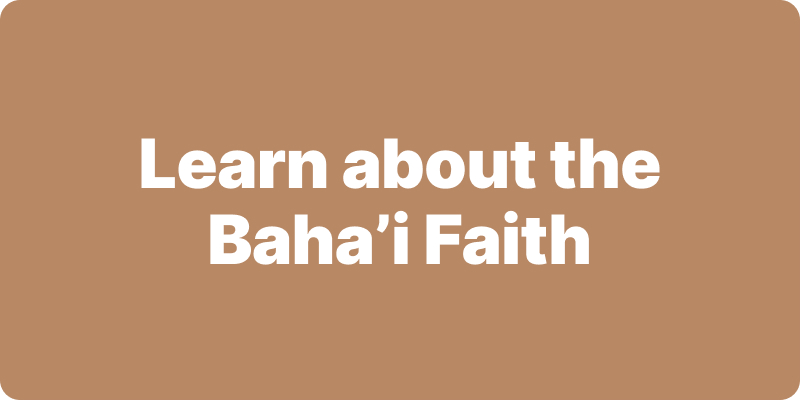 Baha'i beliefs address essential spiritual themes for humanity's collective and individual advancement. Learn more about these and more.
We acknowledge the Traditional Owners of country throughout Australia.

We recognise their continuing connection to land, waters and community. We pay our respects to Aboriginal and Torres Strait Islander people and their cultures; and to elders both past and present.
Baha'i Blog is a non-profit independent initiative
The views expressed in our content reflect individual perspectives and do not represent the official views of the Baha'i Faith.
Visit the site of the
Australian Baha'i Community
and the Baha'i Faith Worldwide