Over the years, we've highlighted new Baha'i-inspired books and we've had the privilege of getting to know so many brilliant and creative writers! We've also been honoured to write about volumes of the Baha'i Writings, or about statements and books written by the Universal House of Justice. In honour of International Literary Day, we thought we'd celebrate all the books we've featured on Baha'i Blog so far. We hope this list, and the snippets of their accompanying articles or interviews, inspires you to add some of these titles to your reading lists!
The Fellowship Farm books are a series of ten novels for primary school aged children. Readers follow the Fitzgerald family who live on a farm in Tasmania, Australia as they go about their daily life. The Fitzgerald family experience crisis and victory, seize and neglect opportunities to develop their virtues, achieve (and on occasion fail to achieve) unity, as they go to school, work on the farm, go camping, find abandoned puppies, live through bullying and a even a snake bite, build a tree house, host Holy Days and so on. In an engaging way their stories offer a model of a healthy, loving family striving to practice the Teachings of Baha'u'llah. Continue reading…
---
Oneworld Publications has just released a fantastic new book called The Baha'i Faith in Words and Images. The book combines breathtaking photography and intelligent accompanying text to produce a beautiful coffee-table book, which gives readers comprehensive coverage of the Faith's teachings, texts, practices, community life and organization, with images reflecting its rich architectural heritage and the international diversity of its members. Continue reading…



---
Alvin Blum reached out and shook the hand of the Solomon Islander.
This simple act said it all about Alvin's very real belief in the oneness of humanity.
The everyday greeting of shaking hands was not practiced between Europeans and locals in the Solomons in the 1950s. There still existed an insidious "master-boy relationship" produced by colonialism.
But Alvin, like his wife Gertrude, was a true Baha'i and was having none of it. Continue reading…



---
Although many of us are going online nowadays to find out more information about something we'd like to know more about, there's still a lot of non-accurate and misleading information about the Baha'i Faith online, and I still get asked by friends whether I can suggest or lend them an introductory book about the Faith.
So for those of us who still like to read books or get asked to suggest an introductory book about the Baha'i Faith, I thought it may be useful to list some for you to read or share with your friends. I've purposefully left out books which only focus on the Baha'i Faith and a specific religion (such as Thief In The Night by William Sears, which is a wonderful book, but is focused on the Baha'i Faith from a Catholic perspective) and I've tried to keep my choices general, but I'd love to hear about any other introductory books on the Faith you'd recommend and if any of these in particular have resonated with you. Continue reading…
---
WhyUnite? is series of compelling introductory materials about the Baha'i Faith and the aim is to provide individuals with a variety of options to help them in their exploration of the Faith. Based on the idea that each person learns differently, and that every individual has a unique path they must follow in order to find the truth, meaning, and purpose that will help them reach their fullest potential in the world, WhyUnite? offers a choice of books, compilations, video talks, interviews, events, and more to help introduce the Faith. Continue reading…
---
I recently had the opportunity to attend the 37th Annual Association for Baha'i Studies Conference in Irvine, California, and during the conference I was able to meet J.A. McLean, the author of A Celestial Burning.
This recently published work is a comprehensive study of selected writings of Shoghi Effendi, and the book won the Association for Baha'i Studies 2013 "distinguished scholarship" award in the book category, and according to the Academic Director of the Association, Dr. Pierre-Yves Mocquais, the award was a unanimous decision by the judges. Continue reading…



---
Many Baha'is are familiar with the events described in the book The Dawnbreakers, where followers of the Bab were under attack and siege by the Persian army, but aside from these descriptions in the Dawnbreakers, very little is known about the many events which took place during this turbulent period of our Faith's early history. That is why the new book Awakening: A History of the Babi and Baha'i Faiths in Nayriz by Dr. Hussein Ahdieh and Hillary Chapman is so important. Continue reading…



---
As a new mother and a life-long bibliophile, I get giddy when new Baha'i books for children hit the shelves – in these early days of the Faith, they are so preciously few! You can imagine my excitement when I discovered Constanze von Kitzing's works. She is a German illustrator of children's books, and both the American and German Baha'i publishing trusts have already printed her illustrated prayer book for children and her edition of Blessed is the spot… Continue reading…
---
The Baha'i Black Men's Gathering started over 20 years ago when a group of 12 American men of African descent gathered in a hotel lobby in Greensboro, North Carolina. They came from different parts of the United States, and they came after being invited by Billy Roberts, an Auxiliary Board Member at the time who had noticed that there were very few black males serving on institutions in the Baha'i community of the US. Billy Roberts was also concerned about the state of the black man in North America, as there was a tremendous discourse going on at the time in the US especially, about how black men were an endangered species. Continue reading…



---
I recently finished reading Prison Poems, a collection of poetry written by Mahvash Sabet on the fifth anniversary of her incarceration. She is a prisoner of conscience. She was arrested simply for being a Baha'i, along with six other members of the Yaran (the national level group that guided the affairs of the Baha'i community of Iran of which Mahvash served as secretary). Continue reading…






---
The recent post in honour of the Day of the Covenant that asked us what we thank Abdu'l-Baha for really got me thinking. I am grateful for the rich constellation of historical accounts of the life of the Master — many give us an intimate glimpse of the Perfect Exemplar. I am also thankful for the life stories of those bright souls who knew Him and who served Him.
Lady Blomfield was one of those early believers whose spiritual conquests are moving and fascinating. Her contributions to the Cause span a unique period in history as the hostess to the Master in the United Kingdom, a collector of recollections by the ladies of the Holy Family, and a literary assistant to the Guardian. Her services to the wider society in which she lived — at a time of suffrage and World War I — are inspiring. Continue reading…
---
As I join my fellow Baha'is around the world in preparing for the upcoming 19 day Baha'i Fast, I managed to get my hands on a copy of a brand new book by Deborah Walters called The Supreme Remedy – Reflections on applying natural healing arts to the Baha'i Fast. Continue reading…






---
In the corner of our lounge room sits an elderly woman knitting and smiling but rarely talking as the discussion on spiritual matters swirls around the room.
Then, in one of those silences that develop as people gather their thoughts, she stands up, walks over with the scarf she has knitted and gently places it around a woman's neck and gives her a hug.
Everybody laughs with joy because love was shown by deeds not words.
What few of them knew, until they were told later, was that the knitter has played an historic role in the history of the Baha'i Faith. She was once a custodian of a holy place, the House of the Bab in Bushehr, Iran. Continue reading…



---
Why does a just and loving God allow good people to suffer during their earthly existence?
This question is not just theoretical for Marjorie Tidman, the author of Sifting the Dust. Continue reading…








---
When I was about four years old a very special person visited our home in Papua New Guinea and met with the Baha'i community. I recall my parents being so enamoured with him, and like so many of the Baha'is who met him, they were taken by his wisdom, his humor and his humility.
The visitor was Hand of the Cause Abu'l-Qasim Faizi. Continue reading…



---
Spiritual Mothering: Toward an Ever-Advancing Civilization is new publication compiled and edited by Rene Knight-Weiler.
The book is composed of articles that were published in a magazine called Spiritual Mothering Journal that circulated for 10 years in the 1980's and 1990's. Its topics are diverse – from more meditative pieces about the daily struggles and victories of motherhood to concrete step-by-step articles about sibling conflict resolution – and its contributors from around the world vary in their perspectives and writing styles (they are primarily, but not soley, Baha'i). Continue reading…



---
Dreams of Destiny in the Babi and Baha'i Faith is a beautiful new book written by Dr. Amir Badiei and published by the US Baha'i Publishing Trust. It charts the history of the Babi and Baha'i Faiths by examining, in chronological order, over 100 dreams and it highlights the influences of each dream on the dreamer and on their respective time period. Abdu'l-Baha often cites dreams as proof of the existence of the soul and this book highlights the deeply personal and spiritual lives of many historical figures of the Faith. Continue reading…



---
Dr. Abdu'l-Missagh Ghadirian's latest book, Steadfastness in the Covenant: Responding to Tests and Tribulations, is a weighty tome. Steadfastness to the Covenant is a combination of our recognition of Baha'u'llah and our obedience to His teachings. Dr. Ghadirian says "in this context the Covenant is like a mighty tree and steadfastness is the fruit of that tree". Continue reading…






---
Brilliant Star is an award-winning Baha'i-inspired children's magazine and website aimed at children of all faiths, and invites them to explore concepts based on principles central to the teachings of the Baha'i Faith, like encouraging their development as world citizens, their appreciation for cultural and racial diversity, peace among all religions and nations, the equality of women and men, and the elimination of prejudices. Continue reading…



---
Reading to young children not only encourages a love of reading but it can also be an opportunity to teach children about the virtues they are endowed with, the principles of the Faith and its history. This short list includes some of my favourite titles for little ones that I have come across in my adventures as a mother. Continue reading…
---
The Tabernacle of Unity is a beautiful volume containing five tablets (or letters) revealed by Baha'u'llah to people of Zoroastrian background, among which are many familiar passages previously translated by Shoghi Effendi. Continue reading…
---
Earl Redman is the author of an exciting volume about the Guardian that is fresh off the press called Shoghi Effendi: Through the Pilgrim's Eye. You may already be familiar with his work; in celebration of the centenary of Abdu'l-Baha's visit to the West, Earl Redman gathered together all the historical accounts of the Master's travels and put them into chronological order in Abdu'l-Baha in Their Midst. Continue reading…





---
As Baha'is around the world gather to commemorate the Martyrdom of the Bab, and reflect on His intense and amazing short-lived ministry, I thought it would be useful to share with everyone a list of books which may shed some light on His life, and help us gain a better understanding of the 'The Herald of the Faith'. Continue reading…



---
Monika Mackenzie is the artist behind the newly released Leaves of Wisdom: A Baha'i Colouring Resource for Children (Volume 1), which contains over 100 illustrations. She's also the illustrator behind the Facebook page Bahai Colouring Pages, where you are warmly encouraged to save, share and print what's posted. Her work includes beautifully illustrated quotations from the Writings, or phrases like "Happy Naw Ruz", and is a wonderful resource for parents, children's class teachers or for programs for little ones during Holy Day celebrations, Feasts or other gatherings. Continue reading…
---
A friend of mine in Australia told me how he had read a book which had such a profound impact on him, and in fact he felt was so important for everyone to read, that he bought dozens of copies of it to give to all of his staff. That book was Eleven, by Paul Hanley. Continue reading…








---
There are countless heroes and heroines in the Baha'i Faith, all who devoted their very lives for the progress of the Cause. Luckily, we have access to innumerable works of literature which profile these heroic figures and provide inspiration for us to serve the Cause in our own way. One such work, Champions of Oneness: Louis Gregory and His Shining Circle, does just that. Continue reading…





---
A dear friend of mine, Kamelia Khoshmashrab has made it easy to find information about pregnancy-related matters from a Baha'i perspective with the release of her compilation Child of Mine. The publication brings together Baha'i Writings on a range of topics and is the perfect go-to resource for anyone who is planning, expecting or has just given birth to a baby. Continue reading…






---
Baha'i actor Rainn Wilson, who's best known for playing the role of Dwight Schrute in the hit TV show The Office, and founder of the ever popular "Soul Pancake", has just released his autobiography called The Bassoon King: My Life in Art, Faith, and Idiocy. Continue reading…









---
In the Baha'i Writings we are told that marriage is "a fortress for well-being"1 and preparation for a lasting union is something we can all benefit from. So whether you're single and hoping to find a partner, or already investigating someone's character, I thought it would be useful to put together a short list of books to help you get started in your own preparation to building that fortress. Continue reading…



---
American author Bruce Whitmore's work The Dawning Place explores the very wonders of this House of Worship, providing a chronological account of events from before the Temple's construction through to the present day. We spoke to Bruce to find out about him and his book, which is now in its second edition. Continue reading…






---
In 1995 Ruhiyyih Khanum published poems she had written after the death in 1957 of her husband, Shoghi Effendi, who had been the head of the Baha'i Faith for 36 years.
On the dust jacket of her book, Poems of the Passing, she explains what she wanted to achieve by finally making the verses public. Continue reading…






---
The Discovery series of books, written by Scottish author Jacqueline Mehrabi, acts as the perfect complement to the Junior Youth material. The trilogy has been developed to prepare junior youth for the spiritual obligations that come with reaffirming their Faith in Baha'u'llah – using storytelling to familiarise the readers with certain laws and ordinances including fasting and obligatory prayer. We spoke to Jackie about her latest works and what she hopes the books achieve. Continue reading…






---
This March 26, 2016, we celebrate the centenary of the Tablets of the Divine Plan. Revealed by Abdu'l-Baha to the Baha'is of the United States and Canada in 1916 and 1917, and described as "a final link in the chain of love and care which bound Him to the friends on this continent",1 the fourteen immortal Tablets that constitute the Tablets of the Divine Plan embody the unique mission and mandate for the "the spiritual regeneration of the world".2 Continue reading…



---
There are more parenting books out there than anyone can possibly read in a single life time. They cover everything from sleep training methods, to speciality gourmet puréed recipes, to yoga for little ones. Since I am an incorrigible bookworm, one of the first things I did when I became a mother was to poll other Baha'i mothers about what books really helped them. The following includes many of their suggestions, as well as a few others I've stumbled upon along the way. Continue reading…



---
I have long admired the writing style of Bahiyyih Nakhjavani. Her prose is so masterful that I often read a passage or two and then put the book down, the same way you would put down your fork in order to relish a morsel of truly flavourful food. Bahiyyih Nakhjavani is the internationally bestselling author of The Saddlebag – A Fable for Doubters and Seekers, Paper – The Dreams of a Scribe, Four on an Island, When We Grow Up, Response, Asking Questions: A Challenge to Fundamentalism, and most recently, The Woman Who Read Too Much: A Novel which is a work of creative nonfiction about the life of Tahirih. Continue reading…



---
Baha'i inspired literary journals are rare but the creative people behind the fantastic website Nineteenmonths have recently launched Vahid. Continue reading…









---
Carolyn Sparey Fox is the author of The Half of it Was Never Told, a riveting new publication. The book is set in the 19th century, when many were filled with excitement and expectation that the prophecies in the Bible and the Quran would be fulfilled. Carolyn's book charts the stories of three men who never met, William Miller, Joseph Wolff and Mulla Husayn, who were all dedicated and devoted to their quest of finding the Promised One. Only one of them found what he was looking for. Continue reading…





---
I love books and have a particular soft-spot for Baha'i books. I was doubly happy when I heard that a friend, JoAnn Borovicka, has published a new book called Light of the Kingdom: Biblical Topics in the Baha'i Writings. I was joyful that a new Baha'i book was made available to the world, and proud of her accomplishment. To write a book is no small feat and this one is the culmination of many years of work. Continue reading…






---
Shoghi Effendi tells us that The Seven Valleys is Baha'u'llah's greatest mystical work, "which He wrote in answer to the questions of Shaykh Muhyi'd-Din, the Qadi [judge] of Khaniqayn, in which He describes the seven stages which the soul of the seeker must needs traverse ere it can attain the object of its existence."1 A testament to the power of Baha'u'llah's revealed words are their profound impact and effect – even if you are reading His words in a translated language and have no knowledge of its historical or literary context. However, I thought I would write a bit about the historical and literary context of The Seven Valleys so that I could better understand what makes it Baha'u'llah's greatest mystical work. Continue reading…



---
Book covers are a much loved graphic design medium. In fact designers regularly share galleries of gorgeous cover designs at sites like the Book Cover Archive and Beautiful Book Covers. We set out to find a collection of Baha'i books whose use of type, space, image and colour caught our eyes. As the saying goes, you shouldn't judge a book by its cover, but when they look this good – just go ahead and do it! Continue reading…



---
You may be familiar with John Hatcher's work. He is a seasoned and prolific writer with many Baha'i publications to his name. They range from books of poetry — both works of poetry penned by himself or about the poetry of Tahirih — to philosophical and theological treatises like From Sin to Salvation: The Ascent of the Soul, The Purpose of Physical Reality, and One Reality: The Harmony of Science and Religion. He has also written for junior youth, such as Ali's Dream: The Story of Baha'u'llah, and its recently published sequel Healing Hasan's Heart. Continue reading…



---
In honour of the Birth of Baha'u'llah, I have been reflecting on my personal connection to Him. Shoghi Effendi described Baha'u'llah with these towering words:
"preeminent in holiness, awesome in the majesty of His strength and power, unapproachable in the transcendent brightness of His glory."
There are many ways to connect the heart with Baha'u'llah and to begin to understand Shoghi Effendi's words. For example, you can read and reflect on Baha'u'llah's Writings, study the events of His life, or cherish stories about Him. Continue reading…



---
John Kolstoe is an American pioneer and writer whose name is found on the spines of many Baha'i Books. He has authored Consultation: A Universal Lamp of Guidance, Healing and Beyond: Exploring the Long Healing Prayer, Crazy Lovers of Baha'u'llah: Inspirational Stories of Little Giants, Pondering the Fire Tablet, Compassionate Woman: The Life and Legacy of Patrician Locke – to name a few! The Covenant and You is his recent George Ronald Publication. Continue reading…






---
The wonderfully talented Elaheh Bos has recently released three virtues activity books. The series is called Virtues Seeds and each book is geared towards a different age: the first book is for littles ones aged three to six; the second, seven to 11; and the third book is for those 12 and older. These work books provide a variety of activities, games, stories, dialogue prompts, exercises and, for those who are younger, colouring sheets to help children learn about qualities such as honesty, forgiveness, helpfulness, trust and unity and how to manifest these attributes in their daily lives. Continue reading…



---
Badi Shams has combined his love of economics and his ardor for the Baha'i Teachings in his book Economics of the Future Begins Today. This book explores some possible ideas for how we can implement Baha'i principles in our daily economic dealings. He gave us a little teaser in his article Practical Economic Suggestions for Everyday Use and my interest was piqued. Badi lovingly agreed to tell us more about his book. Continue reading…






---
I'm very excited to tell you about Companions of the Crimson Ark by Shirin Sabri. It's the first in a new series of books for youth and junior youth and it includes stories of early believers from the time of Baha'u'llah. This book is an excellent way to learn about Baha'u'llah, His station, and the spiritual transformation He inspired in those around Him. Continue reading…






---
One Common Faith is a document commissioned in 2005 by the governing body of the Baha'i community, the Universal House of Justice. It follows an open letter sent three years earlier by the same institution to all the world's religious leaders which called on them to reflect on the meaning and implications of the truth that the religion of God is one and reminded them of the danger of sectarian hatred. Continue reading…



---
When Melissa Charepoo couldn't find resources to explain Ayyam-i-Ha, the Fast and Naw-Ruz to her children, she went out and made them herself! I admire her gumption and devotion tremendously! She wrote and illustrated two books: Celebrating Ayyam-i-Ha Around the World and Observing the Fast and Celebrating Naw-Ruz Around the World. I am excited about Melissa's accomplishments and wanted to hear more about the process of putting these books together. Continue reading…




---
Don Brown has written a memoir of Gale and Jameson (or Jamie, as he was fondly called) Bond, two Knights of Baha'u'llahwho pioneered to the Canadian north. It's called Sole Desire Serve Cause and it's a new George Ronald publication (you can purchase it here). Continue reading…









---
George Ronald has recently released the first in a fascinating historical two-volume set by Amin Egea. It's called The Apostle of Peace: A Survey of References to Abdu'l-Baha in the Western Press, 1871-1921 and it offers a comprehensive look at the news headlines and press articles featuring Abdu'l-Baha. The first volume, which has been printed and is now available for purchase here on Amazon, covers the years 1871-1912 and ends with Abdu'l-Baha's return to Europe after His travels in North America. Continue reading…



---
A unique Baha'i book is now available! It's called The Dynamics of Growth: Scientific Principles at Work in the Worldwide Advancement of the Baha'i Faith. This study, written by Jena Khadem Khodadad, offers a novel perspective: it looks at growth in the Baha'i community using scientific principles. It is a book that marries, in its very content, science and religion. Continue reading…






---
Mehraeen Mavaddat-Mottahedin's heartbreaking account of her husband's suffering of unspeakable persecution, imprisonment and death is now being shared in English from its original in Persian, after 34 years. Flame of Tests: The Story of Farhang Mavaddat is a love story. With courage and tenderness, Mehraeen's memoir tells the story of her husband, a fifth-generation Baha'i and a chemical engineer respected for his intelligence and upright character, who was arrested, tortured, unjustly tried, and executed simply for his love of Baha'u'llah. Continue reading…



---
Two new biographies are available about the lives of the Hands of the Cause for young readers! These books, published by the Baha'i Publishing Trust of India, are the result of true team-effort and international collaboration between Elika and Tarrant (Tarry) Mahony and Vered Ehsani. The first volume describes the lives and heroic acts of service of Amelia Collins, Dorothy Baker and Tarazu'llah Samandari, the second; Martha Root, Enoch Olinga and Rahmatu'llah Muhajir. A third volume is currently in progress. All are meant for a young audience — which makes them all the more special! Continue reading…



---
I can't tell you how excited I was when my dear friend Michael V. Day first told me about the book he was writing! I had the pleasure of serving at the Baha'i World Centre with Michael and have long admired and respected Michael's writing abilities and the eloquence of his pen, so when he told me what the book was about, I knew it was going to be great!
Journey to a Mountain: The Story of the Shrine of the Bab is a stunning book that provides the exciting historical background to the Shrine of the Bab like no other publication. Continue reading…



---
Hussein Ahdieh and Hillary Chapman have just released an insightful and exciting new book titled The Calling: Tahirih of Persia and Her American Contemporaries. This dynamic duo was behind Awakening: A History of the Babi and Baha'i Faiths in Nayriz and have most recently worked together to produce a captivating history of women's suffrage and the women's rights movement in both Iran and the United States in the 1840's. Continue reading…





---
I'm sure I'm not the only one who is fascinated by tiny things. When I heard about Susan Engle's work, I was delighted. Her first project was a book called The Baha'i Faith: A Tiny Introduction, and tiny is exactly what it is! It fits in the palm of your hand. Recently, A Tiny Book of Prayers also became available and it is equally enchanting. Susan was happy to tell us more about her little books and I'm so glad she did! Continue reading…



---
Interviewing Earl Redman about his two volume series Shoghi Effendi: Through the Pilgrim's Eye was highly memorable. Have you read the interview? You can tell he's a master story teller because he introduced himself with these words "In 1977, I fell off a mountain." I was immediately riveted! His books are similarly captivating. I cherished every page of Abdu'l-Baha in Their Midst and I was really excited when I learned he has published a new book called The Knights of Baha'u'llah. Continue reading…



---
What Good Will Come is a new children's book written by Jana Hannigan and illustrated by Henry Warren. It shares a heartwarming story about problem solving and relying on God during times of tests and difficulties. Continue reading…



---
Amidst the outpouring of creativity inspired by the Bicentenary anniversary of the Birth of Baha'u'llah is a new book for children by Melissa Charepoo all about the life of Baha'u'llah. You may remember her from her colourful children's books for Ayyam-i-Ha, the Fast and Naw-Ruz. In this new 72-page book filled with elegant drawings, Melissa chronologically outlines the events of Baha'u'llah's life from His Birth to His Ascension through short stories and explanations of Baha'i concepts. The book also includes a family tree, a timeline, maps, and a glossary. It's a fantastic and beautiful resource! Continue reading…



---
To help Baha'is with their personal bicentennial goals and to help share the story of the Bab and Baha'u'llah, award-winning playwright Tom Lysaght has just published a new short book called Twin Witnesses. Just 35 pages, and only $5, Twin Witnesses is a concise and inexpensive dramatic narrative which looks at the history of the Founders of the Baha'i Faith, the Bab and Baha'u'llah, and it is ideal for sharing with others. Continue reading…





---
The Five Year Plan 2011-2016: Summary of Achievements and Learning has recently been launched as a free digital publication. Prepared under the supervision of the International Teaching Centre, this helpful document charts the development of the Baha'i worldwide community and it illustrates examples of the new culture Baha'is are developing around the world. It shares, among many other themes, what we have learned about releasing the potential of youth, enhancing institutional capacity, and establishing Houses of Worship. It discusses developments at the Baha'i World Centre, social action initiatives and instances where Baha'is have participated in the discourses of society. Continue reading…



---
Abdu'l-Missagh Ghadirian's book, Materialism: Moral and Spiritual Consequences, is now in its second edition! Examining psychological, sociological and spiritual perspectives and substantiated by extensive scientific research, this book focuses on the moral and social consequences of materialistic mindsets. It advocates for a sensible balance between the spiritual and material aspects of life as two pillars of an equitable civilization. Continue reading…






---
In 1974, the first volume of Adib Taherzadeh's monumental series, The Revelation of Baha'u'llah, was published. With this publication, and the three volumes that followed, Taherzadeh brought to English-speakers rich insights into Baha'u'llah's Writings, contextualizing them in the narrative of His unfolding ministry from 1853 to 1892. Continue reading…



---
It is not very often that I get to promote the Baha'i-inspired work of an author who lives nearby but Dr Will van den Hoonaard lives only a couple of Canadian cities away! He recently published a children's book about the Bab when He was a child. The book is titled Did You Ever Wonder: A Story About the Bab as a Child. Children love to hear stories about other children and I think the approach Will has taken is brilliant. He cheerfully agreed to share with us how this book came to be and in honor of the Declaration of the Bab, we want to share these details with you. Continue reading…



---
After volunteering in the Holy Land, a dear friend from Brazil, Nabil Sami Silva, was inspired to put together a visually stunning book called 'O Qiblih de uma Comunidade Mundial', which translates into English as The Qiblih of a World Community. "Qiblih" means "point of adoration" and it is a reference to the Shrine of Baha'u'llah in Bahji, Israel. It is the direction to which Baha'is turn and face during our Obligatory Prayers. (If you're curious as to why the Qiblih is located in Israel, you may wish to check out our article "Why is the Baha'i World Centre in Israel?") Continue reading…



---
In its 2018 Ridvan message to the Baha'is of the world, the Universal House of Justice referred to a new compilation dedicated to the institution of the Mashriqu'l-Adhkar. The Universal House of Justice said:
… we have every expectation that the recently released statement and compilation about the institution of the Mashriqu'l-Adhkar, prepared by our Research Department, will further stimulate the friends' appreciation of the significance of worship in community life. For in their acts of service, especially in their regular devotional gatherings, Baha'is everywhere are laying the spiritual foundations of future Houses of Worship.
The term "Mashriqu'l-Adhkar" means "Dawning place of the praise of God". The term is used primarily to refer to a Baha'i House of Worship, or Temple, and its surrounding dependencies. Continue reading…



---
A literary gem has just been released: it is brilliant not only because it tells the life story of an incredible person and is written by an incredible person, but, most significantly, it includes newly translated tablets of Abdu'l-Baha. Mirza Ali-Akbar-i-Nakhjavani: With Newly Translated Tablets of Abdu'l-Baha is a loving tribute by Mr. Ali Nakhjavani about his illustrious father who translated many Baha'i tablets and letters into Russian. Mirza Ali-Akbar-i-Nakhjavani also had the great honor of traveling with Abdu'l-Baha as part of His entourage on His journey through North America in 1912. Abdu'l-Baha's fondness for this young man is evident not only in the details of their interactions but in the many tablets that the Master addressed to him. Continue reading…



---
Our Friend Mona is a new biography about Mona Mahmudnizhad, an Iranian teenager who was killed 35 years ago because of her beliefs, such as the universal spiritual education of children. Continue reading…








---
I had the privilege of meeting Michael Burke at last year's ABS conference. He, Kevin Smith and Gordon McComb have co-written a book called Moving Beyond Compromise: Why Stop There? The purpose of the book is to introduce the principles of Baha'i consultation to businesses and other organizations in a way that is easily accessible and understandable, even if they've never heard of the Baha'i Faith. The book presents a fictional company in crisis and its CEO, Lily O'Hara, needs to determine how to survive. The CEO begins to learn about a process of decision-making, which the authors call 'Solution-Building' and which is based on the principles of Baha'i consultation. Continue reading…



---
A new Baha'i-inspired crime novel has recently been published by my dear friend, Alan Manifold, and to be honest, this is the first time I've ever heard of a novel of this kind being released, so I'm so excited to share this everyone!
Alan Manifold is the author of Consulting Detective, a murder mystery set in contemporary United States, and it's centred around a Baha'i character whose actions are guided by principles and teachings of the Baha'i Faith. We eagerly chatted with Alan about his new crime novel, and here is our conversation. Continue reading…



---
In 1995 the Baha'i International Community's Office of Public Information, in Haifa, prepared a statement entitled The Prosperity of Humankind that was distributed for the first time at the United Nations World Summit on Social Development in Copenhagen. The statement, based on insights derived from the Baha'i Writings and an analysis of contemporary society, shares some important concepts and principles for building a strategy for global development. I truly loved reading it and thought of sharing my personal views on the statement in the hope it motivates others to study it if you have not done so yet (in can be read in full online or downloaded from the Baha'i Reference Library). Continue reading…



---
I love books and I love reading to my young children so I get positively giddy when a new Baha'i-inspired book for children is made available. Chelsea Lee Smith, who we interviewed about her children's album At First Light and who wrote a great Baha'i Blog article called What I Really Want for Mother's Day, has authored a new book called Garden of Virtues. It's a colourful and playful interactive book about virtues, all about gardening. Chelsea graciously took some time to tell us all about it. Continue reading…



---
It's interesting to see Baha'i-inspired book publishing flourishing and covering a wider and wider array of subjects and genres for a growing diversity of audiences. Jenina Lepard, for example, just released a book titled The Fashioner: Reflections on the Role of Music and the Arts in Building a Global Community with a suitably vibrant and eye-catching cover by Misha Blaise — I know we're not supposed to judge a book by its cover but I totally do when the cover is something I can't stop looking at! Continue reading…



---
Well that concludes our list of books and literary works that have been featured on Baha'i Blog so far! We are thrilled to have showcased these titles and we look forward to sharing with you many, many more books in the future!
Posted by
Naysan is passionate about using the arts and media to explore the teachings of the Baha'i Faith. Back in 2011, Naysan started up the Baha'i Blog project, channeling his experiences in both media and technology companies to help create a hub for Baha'i-inspired content online.
"*" indicates required fields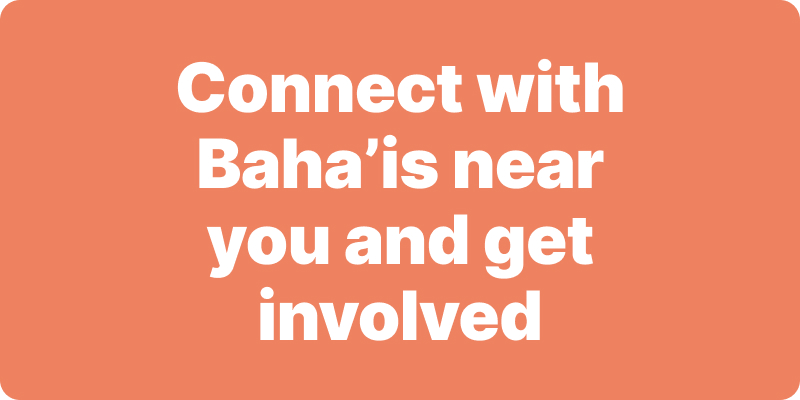 Join activities, celebrations, study groups, spiritual empowerment and education programs for young people, and more.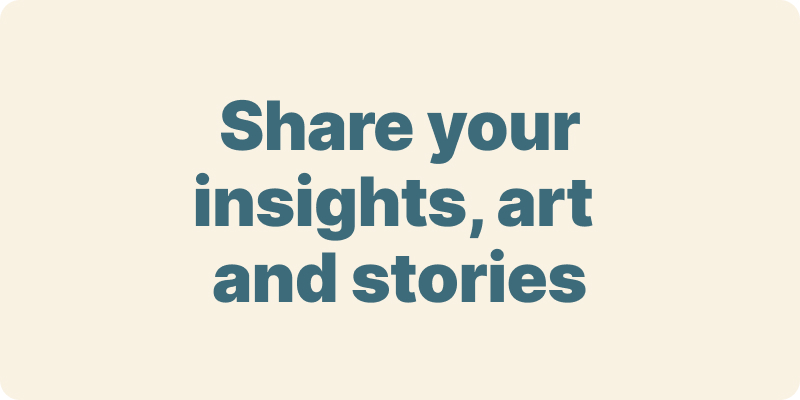 The arts and media have a critical role in how we share our community experiences. We've got resources, projects and more to help you get involved.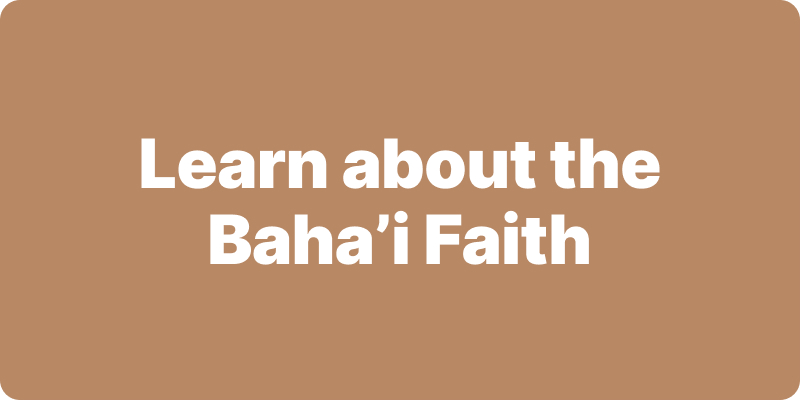 Baha'i beliefs address essential spiritual themes for humanity's collective and individual advancement. Learn more about these and more.
We acknowledge the Traditional Owners of country throughout Australia.

We recognise their continuing connection to land, waters and community. We pay our respects to Aboriginal and Torres Strait Islander people and their cultures; and to elders both past and present.
Baha'i Blog is a non-profit independent initiative
The views expressed in our content reflect individual perspectives and do not represent the official views of the Baha'i Faith.
Visit the site of the
Australian Baha'i Community
and the Baha'i Faith Worldwide