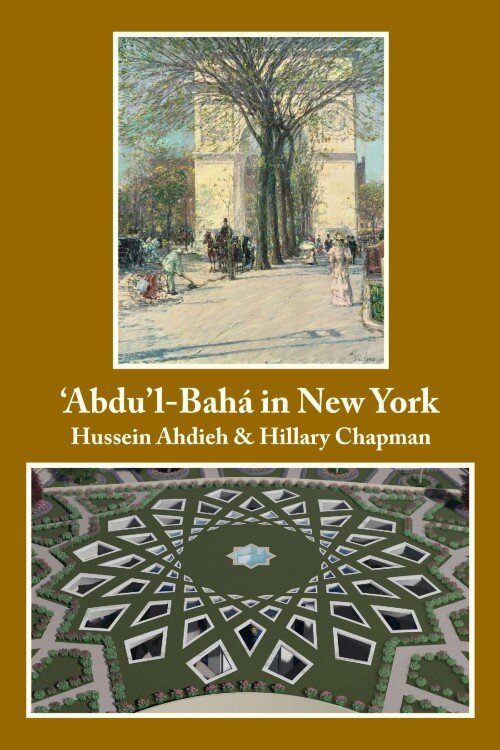 The dynamic duo Hussein Ahdieh and Hillary Chapman have re-released their book Abdu'l-Baha in New York in honor of the centenary of the Passing of Abdu'l-Baha.
Hussein Ahdieh has written about this subject for Baha'i Blog, such as his article "The Spirit of the Age: Abdu'l-Baha, Khalil Gibran & Greenwich Village" and "Juliet Thompson: Champion of the Baha'i Faith in New York City". This book, however, tells us about the time Abdu'l-Baha spent in New York City in order to bring you closer to this unique figure in spiritual history.
Hussein graciously agreed to tell us about this new edition of his book and here's what he shared with the Baha'i Blog team:
Baha'i Blog: Could you please tell us a little about your book?
The book is about the beloved Master's visit to New York during His historic visit to America. The Master spent 85 days in New York, He revealed a prayer for New York beseeching God for the friends here to be kind to one another, and He declared New York City to be the City of the Covenant.

We hope that the book will give readers a deeper understanding of the concepts and principles that Abdu'l-Baha emphasized during His visit to New York and also help readers better understand the social context of the people of New York whom Abdu'l-Baha met during His visit.

The book was extensively researched and includes much detail about people and places along with in-depth background about the Lake Mohonk Peace Conference. It is illustrated with original, contemporary photographs of locations associated with the Master.

The book is 141 pages long and has 20 photographs. Hillary Chapman and I wrote it in a way that it would be of interest to someone who is learning about the Faith and wants to know more about the Master's connection to the City of the Covenant.
Baha'i Blog: What inspired you to write it?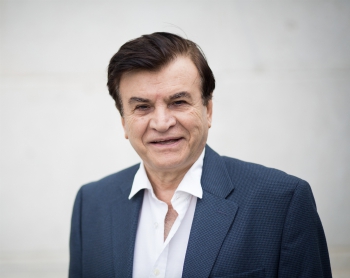 We all love Abdu'l-Baha. He has been a constant in my life since I was a child. My maternal grandfather was present at the historic occasion of the interment of the remains of the Blessed Bab on Mount Carmel in 1909 by Abdu'l-Baha. My paternal grandfather visited Abdu'l-Baha shortly afterward as a pilgrim in Akka.  Their stories and memories of their visits stayed with me throughout  my childhood and youth.
Over 60 years ago I came to the United States and have been living in New York City, always close to places associated with Abdu'l-Baha's visits. I think the main reason that I love New York is because of the Master's connection to this city.  All those years I have been thinking of writing a book about the Master and His extended stay in the city. Finally with the help of my dear friend Hillary Chapman this dream came through.
Baha'i Blog: Is there anything different in this edition from the first edition of the book?
The first version of our book was published in 2012. This second edition includes additional photographs and information and it is dedicated to the 100 year anniversary of the Ascension of the Master.
Baha'i Blog: This year we are called on to reflect profoundly on the life of Abdu'l-Baha. What was something in the reissuing of this book that affected you as you reflected on Abdu'l-Baha?
This year in late November, humanity will mark the centenary anniversary of the Passing of the Abdu'l-Baha, the Center of the Covenant of Baha'u'llah. It was 100 years ago on November 28, 1921 that in His home in Haifa the Master left this mortal world and that His blessed remains were laid to rest on the slopes of Mount Carmel, within the Shrine of the Beloved Bab. Abdu'l-Baha was unique in the annals of religious history, He was the Master, the Mystery of God, the exemplary advocate for universal peace, the perfect Example of how to live our life.

His presence among the habitants of Haifa and Akka was so transformative, His contributions to the welfare of people was so valuable, His love and attention to the well-being of all was so remarkable that over ten thousand mourners from diverse religious and ethnic communities – Arabs, Jews, Christians, Druzes, Turks, Persians, Armenians, and Americans attended His funeral. Haifa had never seen such an outpouring of love and affection toward anyone.

The Master's life has been source of joy and inspiration for thousands of people even after His Ascension. I feel deep connection and love for Him.

We are hoping the book will guide the friends to places He visited and reflect on His talks.
Baha'i Blog: What do you hope people will take away with them, long after they've finished reading?
We did our best to write the book in an engaging format so that readers could close their eyes and really imagine what it must have been like to meet Abdu'l-Baha during His visit to the United States. We hope that people take away from the book a spirit of that generation and of that time, and that their love and awe for Abdu'l-Baha increases. We also hope that readers will feel more connected with the early Western believers — their personal stories, their beliefs and aspirations, their struggles and successes, and the love they poured into their personal understanding of a new Revelation and also the communities that they built. Abdu'l-Baha planted seeds during His visit and we are now seeing the fruits of those seeds and our efforts during this and upcoming Plans are continuing the community building work started by the earliest Baha'is in this country.

We were especially mindful of youth and new believers and also seekers, and are hopeful that the stories contained in the book will help us all appreciate how mighty the Master was and also to contextualize the Master's words and actions within the world of 1912 as well as showing the successes and struggles of the early Baha'i communities.
Baha'i Blog: What words of encouragement might you offer anyone who wishes to write about Abdu'l-Baha?
There is not much written about Abdu'l-Baha's childhood and youth, which could serve our junior youth community. I would love to see such books be written.
Baha'i Blog: Thank you for taking the time to tell us about your book, Hussein!
You can purchase the new edition of Hussein Ahdieh and Hillary Chapman's book here from the US Baha'i book distribution service: Abdu'l-Baha in New York
And you can find the first edition of the book here on Amazon: Abdu'l-Baha in New York
Posted by
In her innermost heart, Sonjel is a stay-at-home parent and a bookworm with a maxed out library card but professionally she is a museologist with a background in English Literature. She currently lives on Prince Edward Island, an isle in the shape of a smile on the eastern Canadian coast. Sonjel is a writer who loves to listen to jazz when she's driving at night.
"*" indicates required fields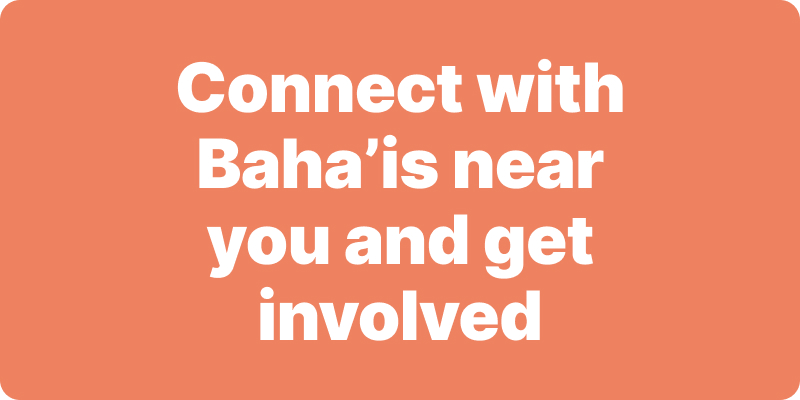 Join activities, celebrations, study groups, spiritual empowerment and education programs for young people, and more.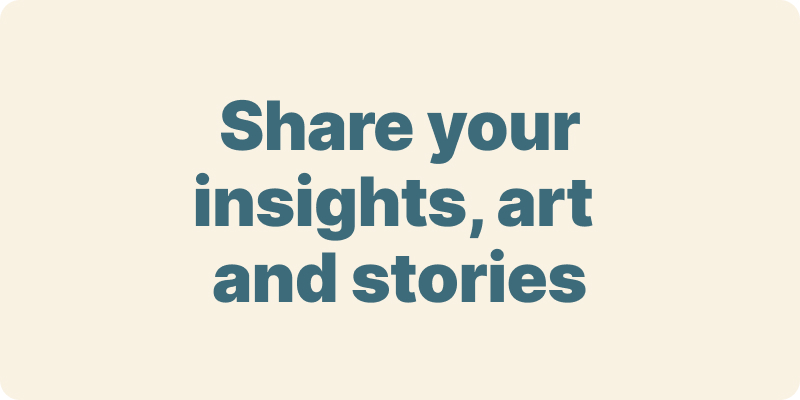 The arts and media have a critical role in how we share our community experiences. We've got resources, projects and more to help you get involved.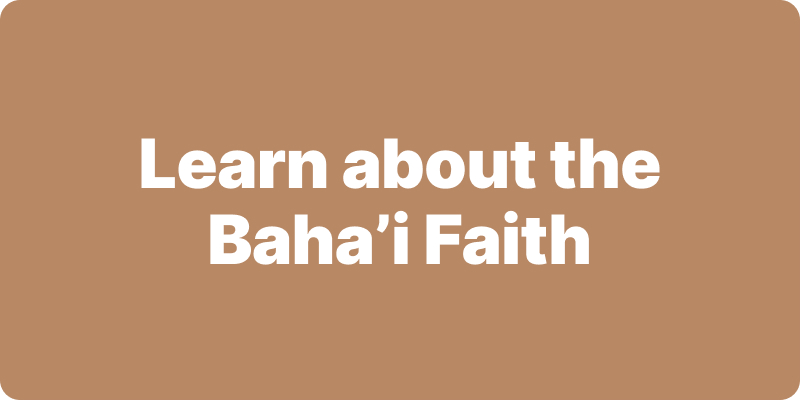 Baha'i beliefs address essential spiritual themes for humanity's collective and individual advancement. Learn more about these and more.
We acknowledge the Traditional Owners of country throughout Australia.

We recognise their continuing connection to land, waters and community. We pay our respects to Aboriginal and Torres Strait Islander people and their cultures; and to elders both past and present.
Baha'i Blog is a non-profit independent initiative
The views expressed in our content reflect individual perspectives and do not represent the official views of the Baha'i Faith.
Visit the site of the
Australian Baha'i Community
and the Baha'i Faith Worldwide