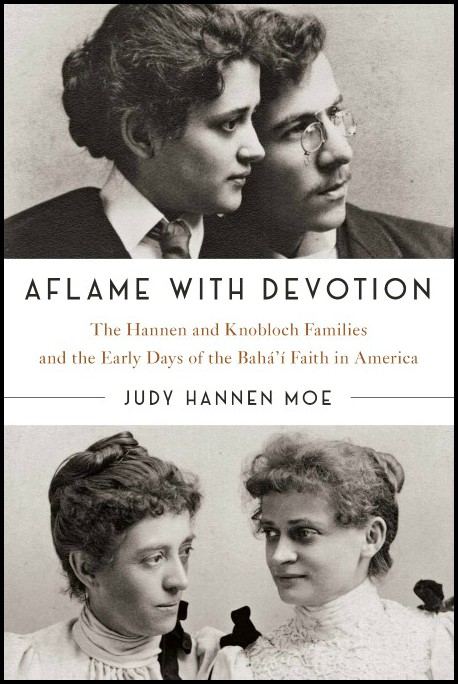 Baha'is today are considered the spiritual descendants of the Dawn-Breakers, the very early Baha'is in Persia. But some are blessed to be able to actually trace their ancestry to families that played important roles in the history and the development of the Baha'i Faith. Judy Hannen Moe is one such person, and for the last few years she has been working on a book called Aflame with Devotion: The Hannen and Knobloch Families and the Early Days of the Baha'i Faith. 
Judy shared the story behind putting this book together and what she learned in the process:
Baha'i Blog: Hi Judy! To begin, can you tell us a little about yourself?
I am a life-long Baha'i who grew up in this family of many generations of Baha'is, as you will discover when you read my book. I grew up in the vicinity of the Baha'i House of Worship in Wilmette, attending classes there with my four siblings, participating in a North Shore Baha'i youth group, attending many Baha'i functions, and listening to many wonderful Baha'i speakers. I attended Northern Illinois University back in the days of the civil rights movements and antiwar protests and met my husband of fifty years, Bruce Moe, there. We moved to Rockford 45 years ago and I have served on the Local Spritual Assembly there ever since. I'm very involved in community social action such as our Eliminate Racism Group and the Interfaith Council. My husband and I are both retired teachers now. We love going on road trips together around the country. I taught English as a Second Language for 25 years which gave me the opportunity to travel abroad several times. I have two grown children a son-in-law and a granddaughter spread out across the country. I love gardening, singing, creating art, crocheting, and going out to eat with my friends.
Baha'i Blog: What inspired you to put together this biography?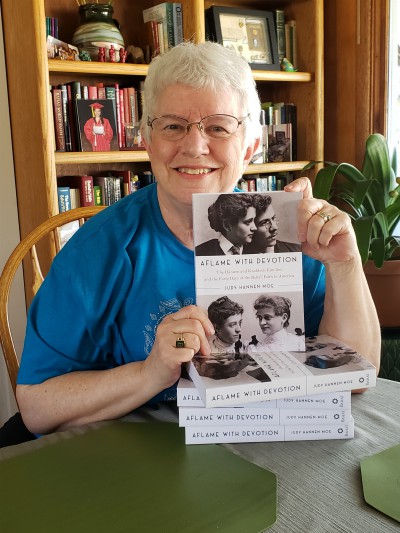 Growing up as a fifth generation Baha'i in America was always a matter of curiosity to Baha'is I met. I knew a little about my ancestors but strangely my father was pretty silent about their many accomplishments and didn't see it as something we should brag about. It wasn't until I read Gayle Morrison's book in 1985 that I began to learn about the role they played in teaching Louis Gregory the Faith and became very curious to learn more. The more I learned, the more I realized that their accomplishments were worthy of being written about. In 2008, Tim Moore, who was the directing manager of the Baha'i Publishing Trust then and a good friend, asked me if I would write a book about them and their relationship with Abdu'l-Baha in preparation for the Centenary events coming up. I had never written a book before, so I was very hesitant. That year I was not elected secretary of the Local Spiritual Assembly after 30 some years, so I took that as a sign I was supposed to do this. Now, eleven years later the book is finally published.
Baha'i Blog: What was the process like to put this book together? What was the research involved like?
Since I really had no firsthand knowledge except the little my father told me, my initial thought was to just gather whatever written material I could find about them and then just put it all together in one book. I also interviewed the living grandchildren of Pauline and Joseph, of which there were six when I started the project, but they were getting up in age and their memories were pretty foggy. Now there is only one still living. I also knew that Joseph had many articles in Star of the West, so I started looking through that with the sifter program. There I began to get an idea of the many fields of service they were all involved in. The thing that really opened up the flood was when I visited the National Archives and discovered that my ancestors had saved all of their correspondences since becoming Baha'is and donated them to the archives. It was the largest collection there and they had written to each other about all their Baha'i activities throughout their lives. I also took a trip to the archives in Washington DC several times, which also has a large collection of their letters and manuscripts they had written about many encounters with Abdu'l-Baha and much more. Lex Musta, a local historian was very helpful and shared with me a lot of his knowledge about my family history, which is way more than I will ever know. In the end I just scratched the surface of all that is available and still had much more than I could fit into one book. While waiting for all the reviews of this manuscript I had time to write another whole book about Fanny Knobloch and her adventurous life pioneering to South Africa. As other writers have said, the work became like putting together a jigsaw puzzle, trying to piece together the many aspects of their lives and services. They each had their own unique styles and contributions.
Baha'i Blog: What's something that you learned while writing this book?
Probably the most important thing I learned was how much the spirit world is there to help us when we are doing something of service like this project. So many times, when I was pondering about an issue, I would just ask for help and it came. I felt a strong feeling that this is something they had wanted to be out there but had not yet been able to accomplish. There are many aspects of their lives that I did not know about before, which are important parts of our history, like Joseph's involvement in the Persian American Education Society and Pauline's important contributions to starting the first Baha'i children's classes. And of course, the most significant to me was how vast their role was in teaching in the African American community and their connections to Howard University where my granddaughter earned her degree a century later.
Baha'i Blog: What do you hope readers will take away with them after reading this book in relation to the current community-building process?
I would hope that the readers will be inspired by the extreme devotion these wonderful souls, Pauline and Joseph Hannen, Alma and Fanny Knobloch had to Abdu'l-Baha and their desire to serve Him and the Faith in any way that they could. Readers will probably be delighted reading their stories in their own words, since much of the book is quotes from their own letters and manuscripts. I hope friends who are not Baha'is will think about what it is like to be in the first generation of followers of a new religion. For Baha'is there are countless examples of how to build relationships and share your joy in your knowledge of Baha'u'llah. And to my relatives out there all over the country and world, I hope you will now know more about why your ancestors were so caught up in this new religion.
Baha'i Blog: Thank you so much, Judy! You can purchase a copy of 'Aflame with Devotion: The Hannen and Knobloch Families and the Early Days of the Baha'i Faith in America' here on Amazon.
Posted by
In her innermost heart, Sonjel is a stay-at-home parent and a bookworm with a maxed out library card but professionally she is a museologist with a background in English Literature. She currently lives on Prince Edward Island, an isle in the shape of a smile on the eastern Canadian coast. Sonjel is a writer who loves to listen to jazz when she's driving at night.
"*" indicates required fields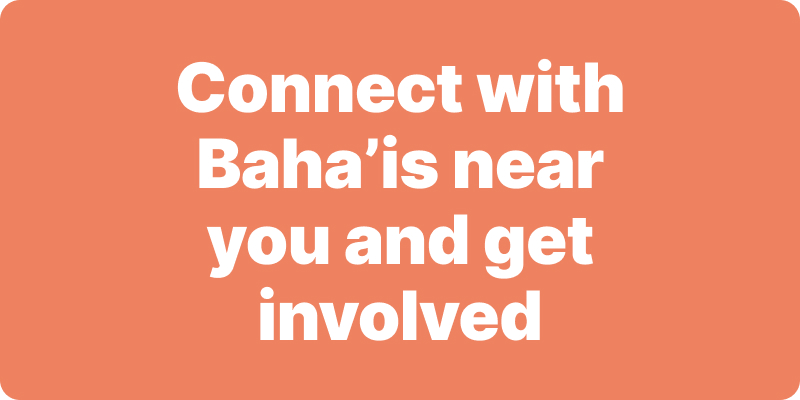 Join activities, celebrations, study groups, spiritual empowerment and education programs for young people, and more.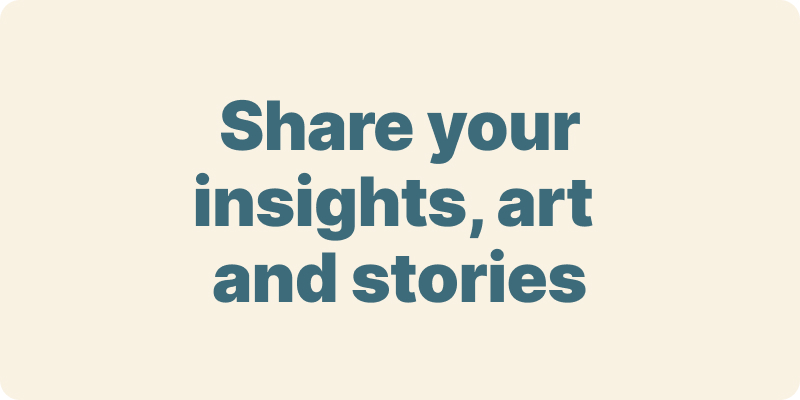 The arts and media have a critical role in how we share our community experiences. We've got resources, projects and more to help you get involved.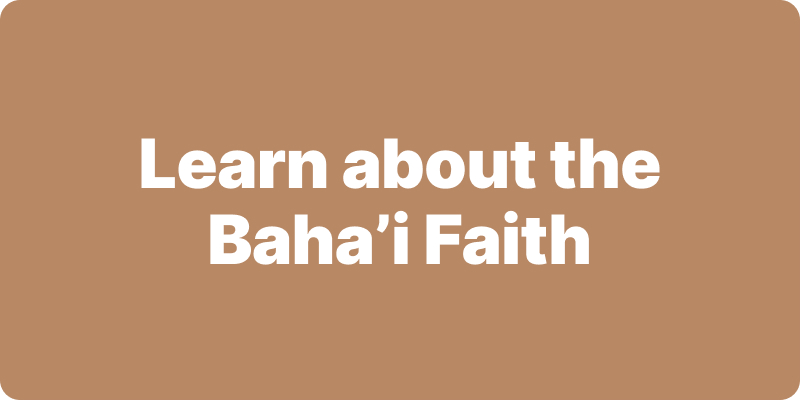 Baha'i beliefs address essential spiritual themes for humanity's collective and individual advancement. Learn more about these and more.
We acknowledge the Traditional Owners of country throughout Australia.

We recognise their continuing connection to land, waters and community. We pay our respects to Aboriginal and Torres Strait Islander people and their cultures; and to elders both past and present.
Baha'i Blog is a non-profit independent initiative
The views expressed in our content reflect individual perspectives and do not represent the official views of the Baha'i Faith.
Visit the site of the
Australian Baha'i Community
and the Baha'i Faith Worldwide