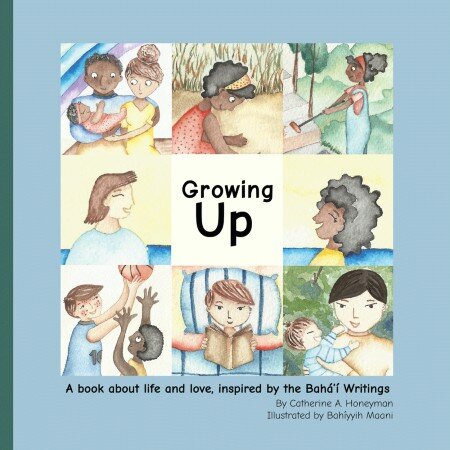 A dynamic team made up of Catherine A. Honeyman (or Catie) and Bahiyyih Maani (Bahi) have created a resource for children called Growing Up: A Book About Life and Love, Inspired by the Baha'i Writings and we were excited to learn all about it!
In this interview, Catie and Bahi tells us about their book, how it came together, and its purpose.
Here's what Catie and Bahi shared:
Baha'i Blog: Can you tell us a little about yourselves?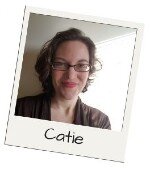 I'm Catie, the author, and right now I live in Silver Spring, Maryland, in the United States. My husband Neil and I have three children who surprise and delight us with their unique personalities—Naim, Elena, and William. Our first two children were born in Rwanda, Neil's home country, and we keep a lot of connections there. I work for an international nonprofit organization promoting youth training, employment, and entrepreneurship programs in many different countries. That means I think a lot about how to help young people transition into fulfilling adult roles in our society!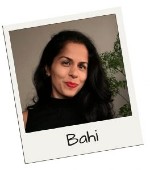 I'm Bahiyyih, the illustrator, and I live in Vila Velha, in the state of Espirito Santo, Brazil, with my husband Diego, and our two daughters, Agatha and Jade. I've been a Baha'i since I was born as the daughter of Persian pioneers. I studied architecture and urbanism and served in the Holy Land twice: the first time as a gardener and the second time as an architect. The second time I stayed for three years and that period gave me the chance to learn how to paint with watercolours. Since 2015, I've been learning more and more about the techniques and have been illustrating books and doing personalized commissions.
Baha'i Blog: Can you tell us a little bit about Growing Up and how it came together?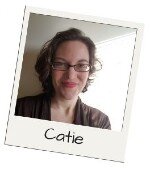 Growing Up uses simple sentences and illustrations to tell the story of a girl and a boy growing up through each life stage and developing new capacities. Eventually, they meet, become friends, later decide to marry, and work through challenges to stay united. At each age, the text tries to reflect Baha'i principles and community life, and show how they are put into practice in the context of these two lives.
In the beginning, I was really just creating this book for my own children. Starting around the kindergarten age, my kids—like many others—have always had a lot of questions about the human body, growing up, and relationships. I feel that it's really important to create a space for open conversation and to show them that they can trust me, even with difficult questions. I started to read a lot about how to talk about these topics with them. I found some great resources, particularly about the body and physical changes. But I really couldn't find anything that showed all the aspects of growing up, the whole process of gaining physical, mental, social, and spiritual maturity. Also, I have been surprised by how school culture and even child-friendly movies seem to push them towards really young romance. I wanted them to understand all the positive things about a loving relationship, but I also wanted them to have a framework of Baha'i teachings to help guide how they think about the many ideas they are exposed to. So, I created Growing Up together with them to put all of these issues in a Baha'i-inspired context. I hope it might be useful to some other parents too.
Baha'i Blog: Can you tell us a little about the book's illustrations?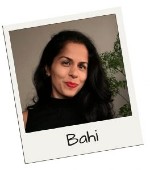 It was an interesting exercise to illustrate characters that grow along with the story because I had never done it. So I did some research on drawings like that, I thought about my own journey growing up, and I was guided by Catie to include as many features that real life presents to us, not only in the main characters but also the people around them. We talked about many aspects of diversity and tried to reflect them in the illustrations.
This is not the first book I have illustrated, but it is the first one I had the chance to consult and discuss with the author about each illustration. At the same time, she gave me enough freedom to use my creativity in bringing life to the story. So the illustrations turned out colourful, joyful and beautiful. This process made me learn more about excellence and refinement, in this case, in regards to my drawings, but this is definitely something I can apply to other areas of life. Also, working with Catie taught me to have determination in putting into reality a project, a dream, a goal. As a mother, seeing her consult about every detail of the book with her children made me want to do the same with mine.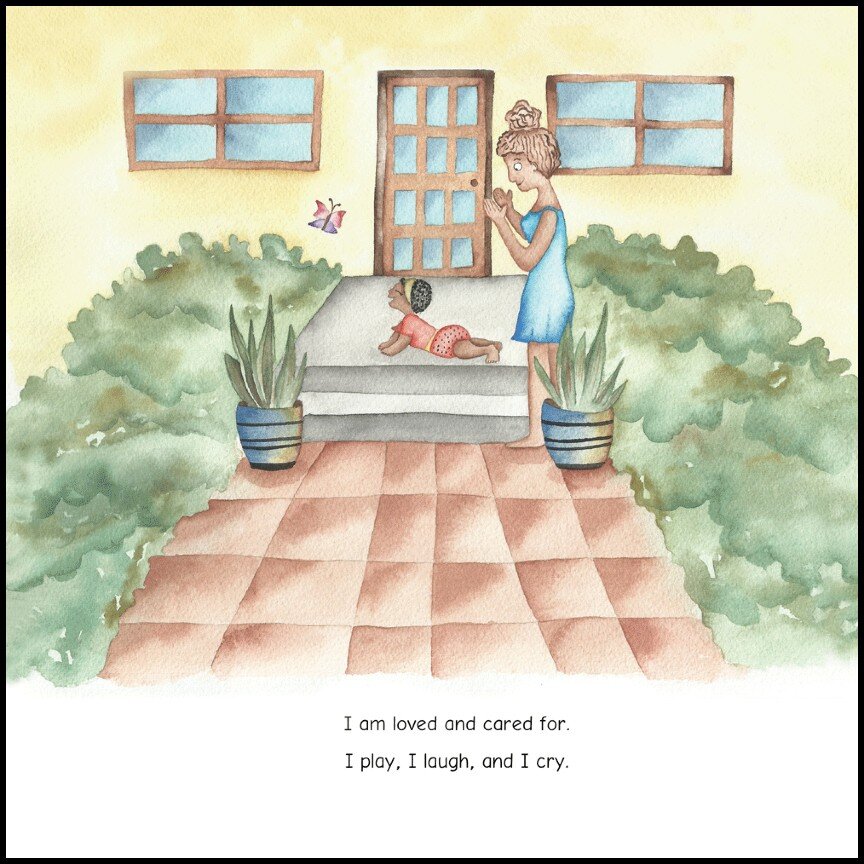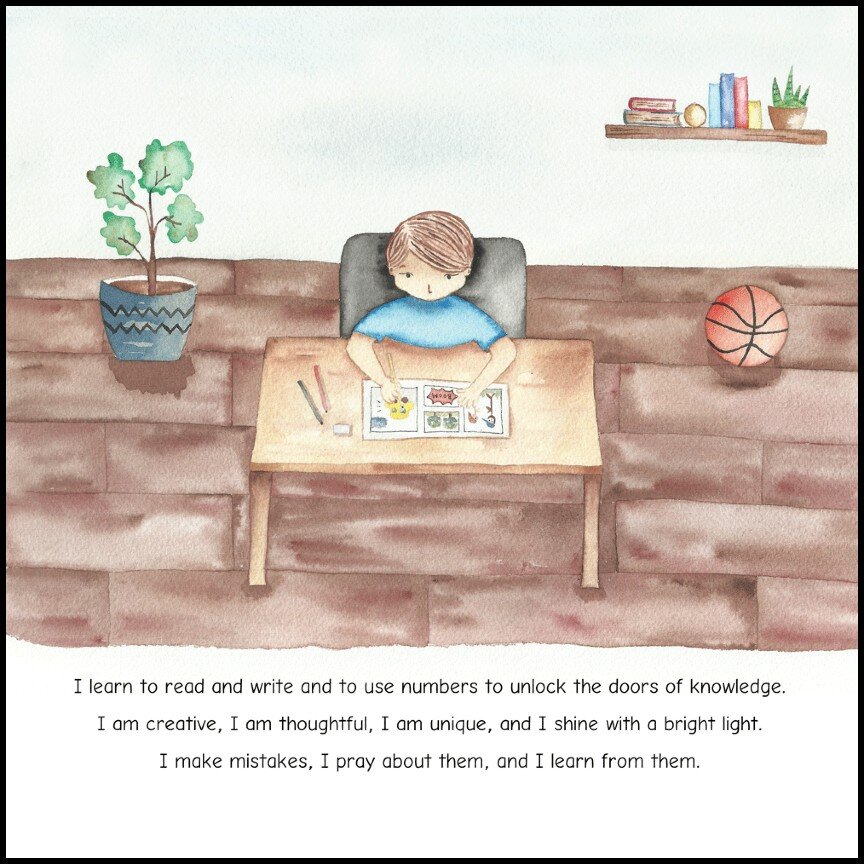 Baha'i Blog: What do you hope readers will take away with them after they've finished reading?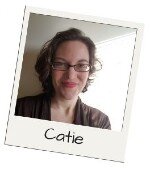 I want them to take away that this is a resource they can use multiple times and in different ways to help them hold deep conversations with their children little by little, on the topics that really matter to them. Maybe they will read the main story all at once, and enjoy seeing the characters develop through the illustrations along the way. Or maybe a thought on one of the pages of the story will spark a question, and they will pause and take time to discuss it. They might create a space to study the quotations at the back with their child, or use the self-portrait and reflection section to remember tender moments from younger years and look ahead to future goals. I purposely made the book flexible and open-ended, and I hope this helps meet the diverse needs of different families and children.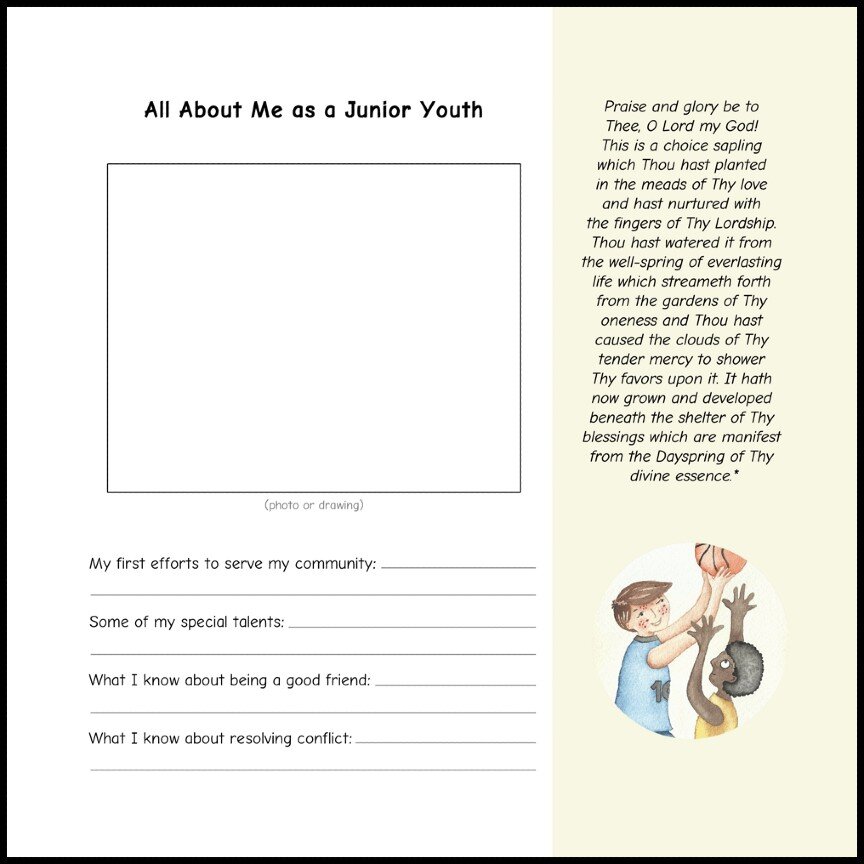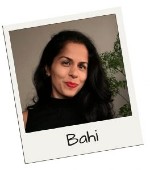 I just want to add that all of us go through those phases of life that the book presents. To me, having spiritual quotations guiding us, to better understand what's really important in a particular phase, is like a light in the darkness.
Baha'i Blog: Thank you both for taking the time to tell us about your book!
You can find Growing Up at online book retailers. For example, you can find it here on Amazon: Growing Up: A Book about Life and Love, Inspired by the Baha'i Writings
Posted by
In her innermost heart, Sonjel is a stay-at-home parent and a bookworm with a maxed out library card but professionally she is a museologist with a background in English Literature. She currently lives on Prince Edward Island, an isle in the shape of a smile on the eastern Canadian coast. Sonjel is a writer who loves to listen to jazz when she's driving at night.
"*" indicates required fields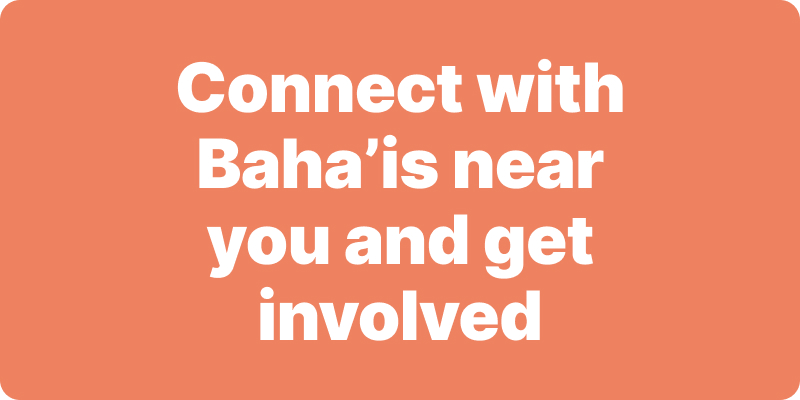 Join activities, celebrations, study groups, spiritual empowerment and education programs for young people, and more.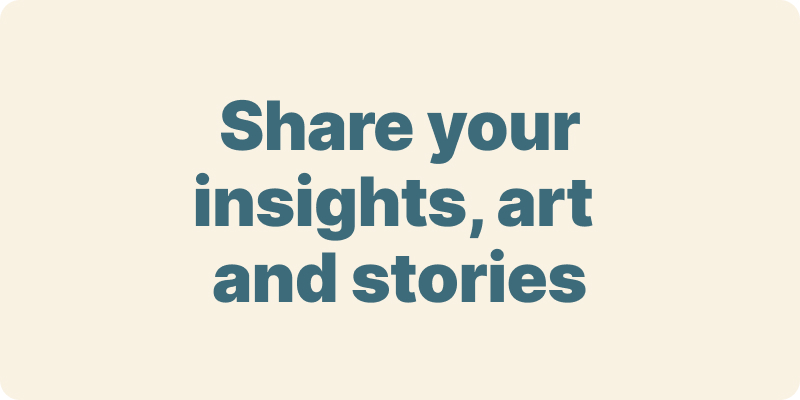 The arts and media have a critical role in how we share our community experiences. We've got resources, projects and more to help you get involved.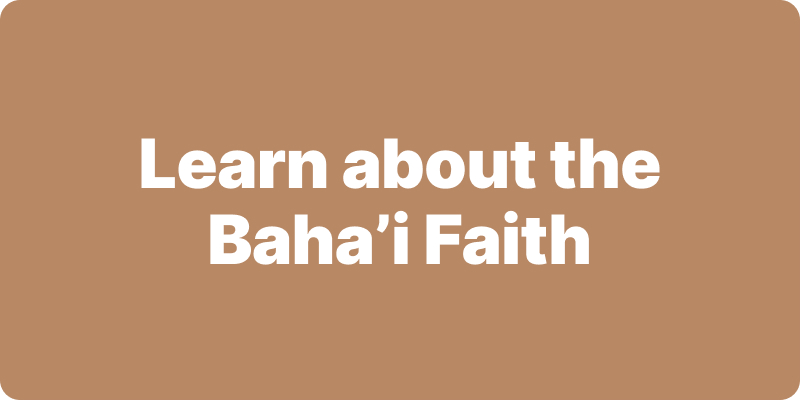 Baha'i beliefs address essential spiritual themes for humanity's collective and individual advancement. Learn more about these and more.
We acknowledge the Traditional Owners of country throughout Australia.

We recognise their continuing connection to land, waters and community. We pay our respects to Aboriginal and Torres Strait Islander people and their cultures; and to elders both past and present.
Baha'i Blog is a non-profit independent initiative
The views expressed in our content reflect individual perspectives and do not represent the official views of the Baha'i Faith.
Visit the site of the
Australian Baha'i Community
and the Baha'i Faith Worldwide