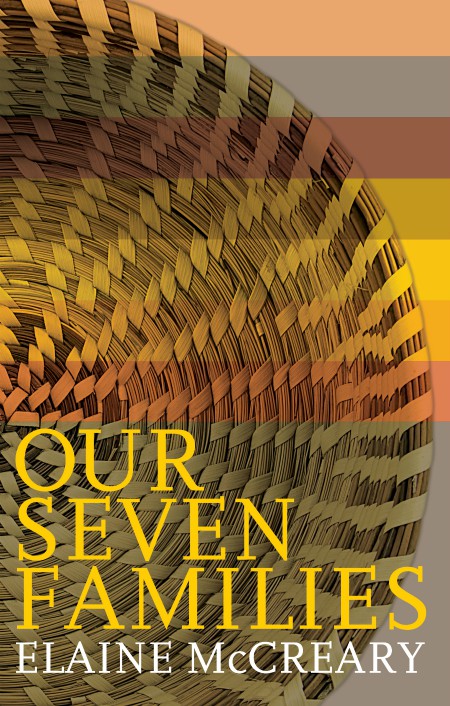 In Our Seven Families, Elaine McCreary describes invisible human worlds so clearly that you can see them for yourself. She does this with an easy-flowing narrative through scholarly content in a manner described by Dr. Janet Khan in the book's forward:
Drawing on her experience as a social scientist and on insights derived from a deep study of the Baha'i Sacred Writings, Elaine McCreary offers a fresh perspective on human affairs, revealing new hope and opportunities for action.
This book strikes me as unique, not only in the content it offers, but also in the way it is structured as it moves through seven different worlds that we all live in. Doesn't that sound fascinating? Elaine agreed to tell us all about her new book, what it explores and how she presents her ideas!
Baha'i Blog: Can you tell us a little about yourself?
From earliest childhood I was aware of the reality of God, at first as Jesus, then as the presence of a Holy Spirit that was something beyond the Person of Jesus. This conviction about spiritual reality never left me, but as a young adult I stepped out to find God elsewhere and practiced a refined form of Raj Yoga (hatha, bhakti, jnana, and karma yogas) for 19 years, accepting Lord Krishna as an avatar in the same station as Lord Jesus, before finally accepting Baha'u'llah at the age of 42. A complete reading of Gleanings from the Writings of Baha'u'llah convinced me that He is indeed the Lord of the Age and His Revelation has indeed unveiled a completely new perception of the world.
Baha'i Blog: What inspired you to put this book together?
During five years of service at the Baha'i World Centre in Haifa, among 600 volunteers from 56 countries, I noticed that the experience removes each one from their familiar culture while they mix with the peoples of the world. Concurrently, it distances people from their original support networks and prompts a review of relationships with family and friends. In the 1990's there was an atmosphere of disillusion with family due to divorces, common-law marriages, permissive sexual mores, and changing gender definitions. It rather dislocated and confused people's sense of "where do I belong?" The times evoked a sense of alienation, loneliness, isolation and so forth. So I became very interested in what Baha'u'llah might have told us about the nature of our connections with other people. People I talked to seemed to put a lot of reliance on the validity of friendships but no one was sure what real friendship is. So I began to search relationships as described in Baha'i Sacred Writings.
Baha'i Blog: What's something that you learned during the process of putting this book together?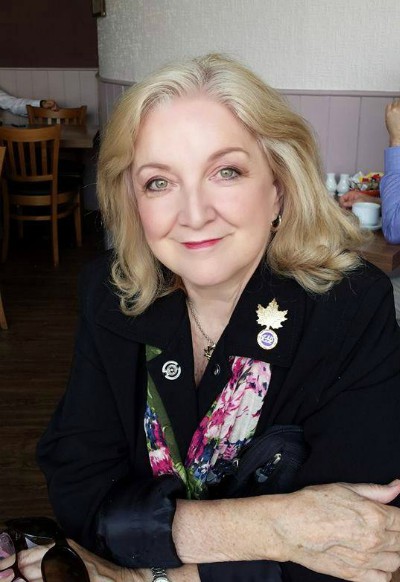 As a very new Baha'i, I harbored no preconceptions about what might result from this research. Not a clue. And what I found astonished me because none of it is the world as it appeared before Baha'u'llah. Not even the "Essential Family" i.e. intergenerational family. Abdu'l-Baha said the family will not appear until three conditions are fulfilled globally: absolute equality of women and men; universal education (I would add continuous and lifelong); and evolution of the Local Houses of Justice to assist families to understand their destiny. That's paraphrased…but read the book! Because the content is a fresh take on seven different worlds each of which has its own cast of characters, its own principles of operation, its own quest for unity and synergistic harmony. Every reader has a role to play in each of these seven worlds.
Baha'i Blog: What do you hope people will take away from this book?
I hope readers will learn to see for themselves that the "worlds of God" are not lined up sequentially, but rather intersect each other continually. This book positions the reader at the cross roads of seven of those worlds. When teaching this in live workshops, summer schools, and courses, I've had people say that they feel they are now walking around with X-ray vision seeing layers of reality they never saw before. They also feel much better prepared to act constructively in these intersecting worlds because they understand something about the respective barriers to unity in each world and how to counteract those forces – with a stronger thought of love for example.
Baha'i Blog: That sounds like an incredible perspective! Do you think telling us a little more about what the "worlds of God" are?
As for "worlds of God" – well those are ultimately limitless since the Imagination of God is unspeakably beyond what we know of imagination. But I have used the term "worlds" in this book in much the same way as it is used in literature such as historical fiction or science fiction, as a place uniquely defined by its geographic features, its resources, its dangers and threats, its population, and the goal or purpose which that population holds. There is more detail in the Introduction, but you'll see that I draw a world around a specific human constituency having some specific form of unity, harmony, or synergy as its goal. In each setting (world) the set of people there (family) face particular dangers or challenges to their harmony. Each human being, as a free agent, is challenged to choose how they will behave in that setting to promote or detract from the potential success and happiness of that world.
Baha'i Blog: Is there anything else you'd like to share?
The process of creating this book involved reading 90 published Baha'i works and extracting quotations just by instinct. These got tossed into folders for each "family"; then the scraps were positioned around concept constellations and lined up to make a story. When to my surprise a coherent picture emerged, I just wrote a folk narrative to tie the compilations together. It was neither a deductive process from some first principles, nor an inductive process of piling up quotes around the same "key word". Any given word or term can point to a number of different concepts. Conversely any given concept can be pointed to by a number of different terms. So a simple key word search was useless in itself. It became necessary to ferret out extracts using multiple routes. Mr. Hooper Dunbar was still a member of the House of Justice when I heard him say that holding an array of quotations before you on a table is like looking at the fragments of a work of art. If you stare at it prayerfully, an image will begin to shine up from below the fragments. I think that's the process I used to find these Seven Families.
Baha'i Blog: Thank you so much, Elaine!
You can purchase Our Seven Families here on Amazon and from Baha'i distribution services.
Posted by
In her innermost heart, Sonjel is a stay-at-home parent and a bookworm with a maxed out library card but professionally she is a museologist with a background in English Literature. She currently lives on Prince Edward Island, an isle in the shape of a smile on the eastern Canadian coast. Sonjel is a writer who loves to listen to jazz when she's driving at night.
"*" indicates required fields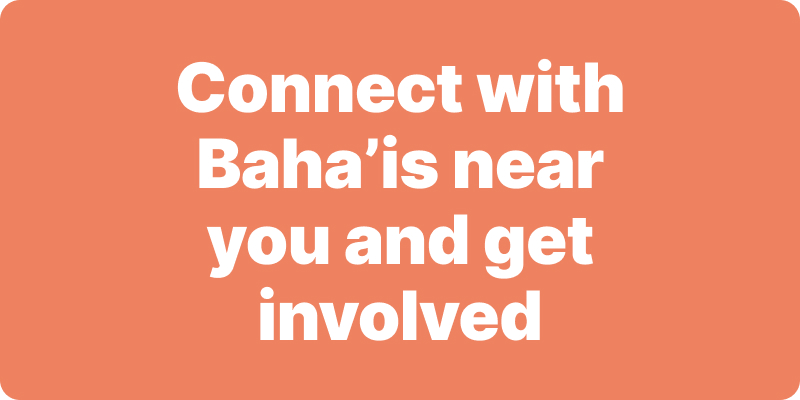 Join activities, celebrations, study groups, spiritual empowerment and education programs for young people, and more.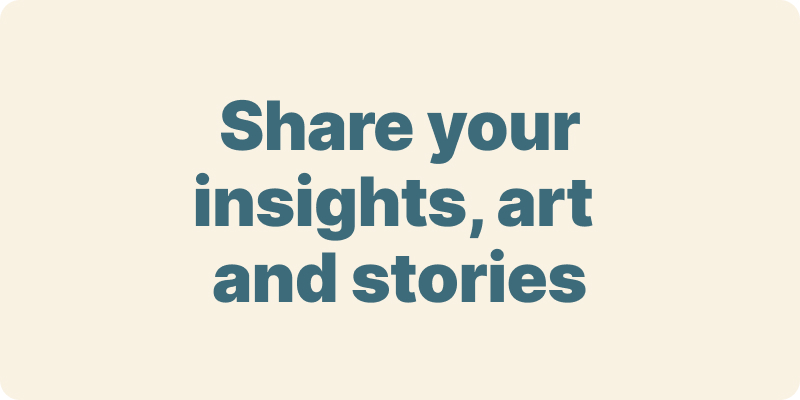 The arts and media have a critical role in how we share our community experiences. We've got resources, projects and more to help you get involved.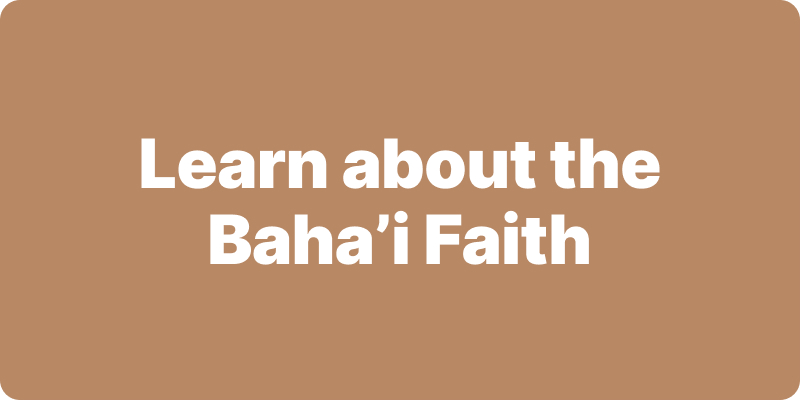 Baha'i beliefs address essential spiritual themes for humanity's collective and individual advancement. Learn more about these and more.
We acknowledge the Traditional Owners of country throughout Australia.

We recognise their continuing connection to land, waters and community. We pay our respects to Aboriginal and Torres Strait Islander people and their cultures; and to elders both past and present.
Baha'i Blog is a non-profit independent initiative
The views expressed in our content reflect individual perspectives and do not represent the official views of the Baha'i Faith.
Visit the site of the
Australian Baha'i Community
and the Baha'i Faith Worldwide