George Ronald, as part of its Baha'i Studies series, has released a book titled The Concept of Peace in the Baha'i Faith by Miguel Santesteban Gil. In this book, Miguel analyzes texts of Baha'u'llah, Abdu'l-Baha and Soghi Effendi to understand a common element of unity, justice and peace. To quote the book's blurb: "The study explores the logical, anthropological and ethical extensions of the key theme of peace as it moved from one stage to another in the development of a young religion heavily invested in the world."
Miguel Santesteban Gil very kindly agreed to tell us about his latest publication. Here's what he shared with us:
Baha'i Blog: Can you tell us a little about yourself?
I was a born when the reverberations of the Spanish Civil War were sufficiently fresh to cast an ominous shadow in most of the family conversations we used to have at home, in Spain. I grew as a youth when the Cold War was at its peak. I well remember the articles my father used to read about the space race and the explanation he gave me once when I asked what it mean "not apt for irreconcilable ones," a phrase I saw at the head of a magazine on the civil war. Living under a dictatorship schooled me in recognizing some of the evils of the twentieth century; but my inventory of ideas came to an abrupt widening when I first came across the Baha'i Faith at the age of 14. I became a Baha'i at 17, largely the result of many favourable circumstances, including the arrival in the intervening years of two Iranian Baha'i families that settled in Pamplona and acted as my spiritual family. I read widely, Baha'i texts as well as religious and cultural history books, and some philosophy of history. I met my wife, Elham Sami, at a Baha'i Youth School. She spoke Portuguese, which was enough to understand each other. We married in Melbourne and had three boys, two of them already married. We have a lovely grand-daughter, Alaia (happy in the Basque language), and another grandchild is on its way.
Baha'i Blog: Can you tell us a little bit about The Concept of Peace in the Baha'i Faith?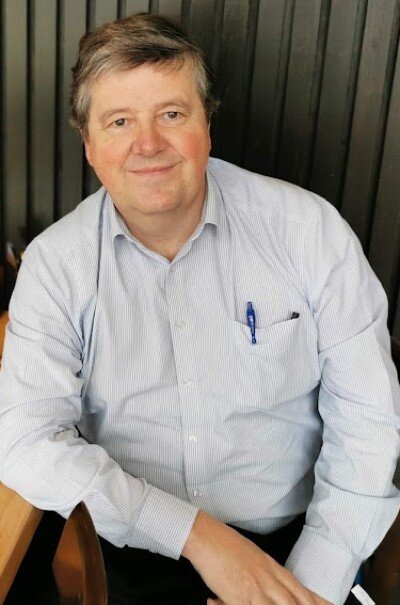 The book is one more attempt at looking into an inexhaustible matter. A comprehensive compilation of the Baha'i Writings published in the '80s was entitled "Peace, more than an end to War". My work, in a way, is a look at what that "more" could be. Literally. Gasthon Bothoul who coined the term "polemology" used to say that "if you want peace, know war". Well, his efforts were of course well meant, but in a way the concept was still indebted to and dependent on a notion of war as armed conflict between basically aggressive human beings. Baha'u'llah and Abdu'l-Baha reframed the terms, from the most obvious ("abolishing" war, taming the beast), to the not so obvious: rendering "just war" thinking obsolete.
It is customary to think of "concepts" as brief entry definitions in a dictionary. The "concept" of peace in the Baha'i writings transcends that, among other things because it is work in progress. Much of what we learn about peace from a Baha'i perspective depends on how much we learn from applying the intricate mesh of Baha'i principles. Much of how peace is understood is time dependent: it depends on how it is actuated by us, in our personal lives, in our communities and in our institutions. The concept cannot be distilled by simply pressing our sacred texts. The Baha'i scriptures provide avenues for that understanding to develop. I think that is a safe conclusion that can be taken from my book.
Baha'i Blog: What inspired you to write it?
My own curiosity and my own worries about the subject matter, to star with. I recall my surprise when, barely a teenager, I looked up at the word "peace" in what arguably is the largest Encyclopaedia ever, the "Espasa" as it is known. The article was short and was illustrated with a few photos of sculptures depicting allegories of peace. By contrast the entry for "war" ran into 10 or 20 times as many pages, all double-column pages with a minuscule typeface. The Great War, as World War I was known at the time, featured prominently and with good reason because that volume of the Espasa had been printed in the late '20s of the past century. To me the huge disproportion of attention indicated already a basic misunderstanding. My encounter with the Baha'i Faith, probably around the same time, was a confirmation of my hope and aspirations for a better world based on a true cosmopolitan consciousness. As I developed my own understanding on this and other related questions, I started to form the idea of writing my PhD dissertation on the concept of civilization. But I had to discard the project because the topic seemed too broad for me to tackle confidently. That is when I settled for the concept of peace. Not that this was a minor topic, but at least the scriptural basis was somewhat more accessible. I must also add that the Association of Baha'i Studies of Australia provided a vibrant space for young Baha'is to feel positively prompted to undertake such projects. It was highly stimulating to attend gatherings where we could mix with invited guest speakers and participants of all walks of life and religious backgrounds. Unfortunately, the project had to be postponed not once but several times as our family moved back to Spain.
Baha'i Blog: What was something you learned in the process of writing this book?
As an academic learning advisor one of my aims is to allow undergraduate students to "problematize". Although the word is not very appealing, it is key to understanding how questions evolve into answers. Research guides will tell you that all you need to do is to identify a gap in the literature and then occupy the "niche". This is a little bit unreal. In the arts and humanities, and to an extent in the social sciences, the starting point is less a gap in the literature (which presupposes a previous research program) as a deep dissatisfaction with your own understanding on a particularly subject matter.

I guess that my dissatisfaction with regards to my own understanding of the Baha'i approach to peace had to do with what I perceived was a fragmentary knowledge of "how it works". It is one thing to reproduce some of the basic tenets of the Baha'i Faith and quite another to see how those relate to each other, and what this understanding can mean for you and others, for instance by informing actual community practices. Importantly, as Abdu'l-Baha said, "we should not overlook the obvious things".

As I was advancing in my study my dissatisfaction actually grew because I had not yet been able to "boil down" my project. "Boiling down" is the metaphor that historian Robert A Caro uses to explain his way of framing his monumental biographical volumes. An informal conversation with a friend helped me to reconnect the dots. It was a modest aha moment, but sufficient to make me feel I was on safer ground now. No major changes had to happen as a result, but then I could explore with greater conviction other themes, sub-themes and counter-themes that were integral to a Baha'i conception of peace. The "problem" basically boiled down to this: how "political peace" (the Lesser Peace, the Most Great Peace, collective security) relates to "personal" and "community" ways of achieving peace. Remember that in our impromptu explanations about peace we Baha'is say things apparently contradictory such as peace starts with the individual, followed by explanations about how the Lesser Peace is an expression of collective efforts undertaken by governments and nations… From there it was "easier" to see how the internal structure of some well-known Baha'i tenets point to deeper underlying realities, the so-called twelve principles being a case in point. But the same could be said of the notion of "vain imaginings", "organic unity", or "ethos".
Baha'i Blog: What do you hope readers will take away with them after they've finished reading?
The Baha'i community worldwide has been described as a large-scale social laboratory where everyone, at whichever level, is in a position to apply and learn from their personal, community and institutional experiences. You could be forgiven for thinking this is a clear echo of Gramscian epistemological equality, but it predates it to the extent that search after truth and consultation upset some established hierarchies of knowing. Now, the book supplies additional reasons to look back and forward to the Baha'i writings, seeing in them a true source of insights into the truth of our beings.

Some 70 years ago, before the Baha'i world was to embark on the 10 Year Plan Lewis Mumford had these important words to say about the Baha'is: "For the better part of a century adherents of Bahaism have proclaimed the unity of mankind and the need for world order: their noble intentions, their timely exhortations, their catholic injunctions, represent man's best hopes". He nevertheless discounted it as a decisive force in the end because, in his mind, the scale of the changes was beyond any actual religion. However, he did understand that "when the overall change comes it will spread rapidly from a multitude of centers; it will infuse a religious sense of common purpose and end, in departments of life not recognizably religious. To be ready for that opportune moment, each religion, each secular philosophy, each going institution, must widen and deepen its own vein of universalism".

Baha'is at the time he was writing would probably find themselves in complete agreement. The "Lesser Peace", as described by Baha'u'llah and Abdu'l-Baha, was never presented as a result or consequence of something the Baha'is would have initiated or visibly led. It was not, by the definition, the whole thing. Conversely, 70 years later, perhaps Mumford would have found a good number of additional reasons to believe that "their noble intentions, their timely exhortations, their catholic injunctions, represent man´s best hopes", after all.

For the past thirty years a great deal of what Baha´is have been doing can be described precisely, with Mumford´s words as "infusing a religious sense of common purpose and end, in departments of life not recognizably religious". My book is just one more contribution to that process.
Baha'i Blog: Thank you, Miguel, for sharing this with us!
You can special order Miguel's book from local bookstores or purchase it online from Baha'i distributors. You can find it on Amazon here: The Concept of Peace in the Baha'i Faith
And you can purchase it here Baha'i Books Australia: The Concept of Peace in the Baha'i Faith
Posted by
In her innermost heart, Sonjel is a stay-at-home parent and a bookworm with a maxed out library card but professionally she is a museologist with a background in English Literature. She currently lives on Prince Edward Island, an isle in the shape of a smile on the eastern Canadian coast. Sonjel is a writer who loves to listen to jazz when she's driving at night.
"*" indicates required fields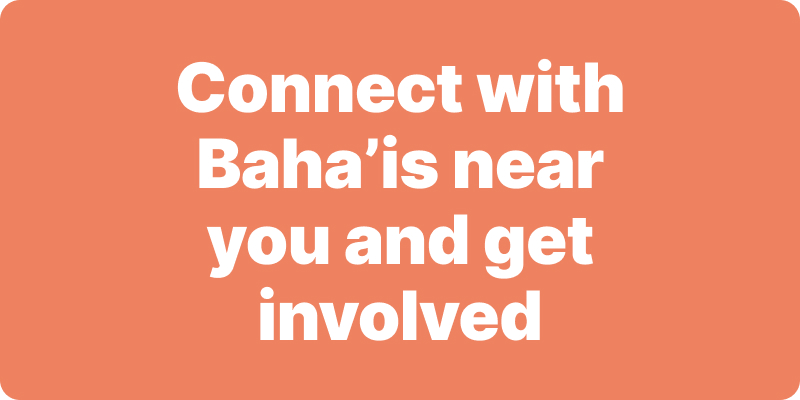 Join activities, celebrations, study groups, spiritual empowerment and education programs for young people, and more.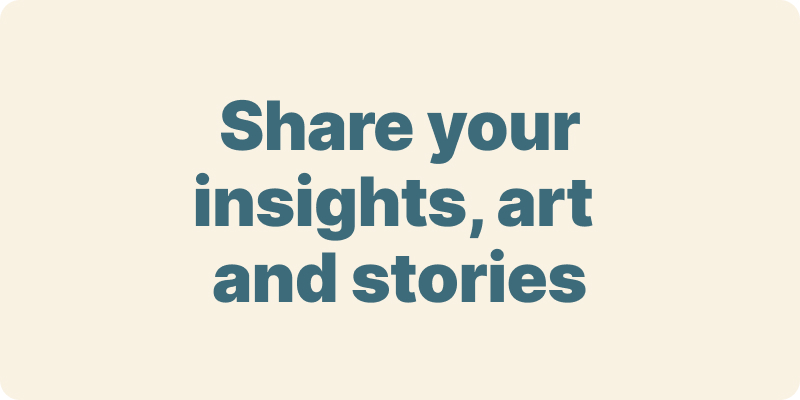 The arts and media have a critical role in how we share our community experiences. We've got resources, projects and more to help you get involved.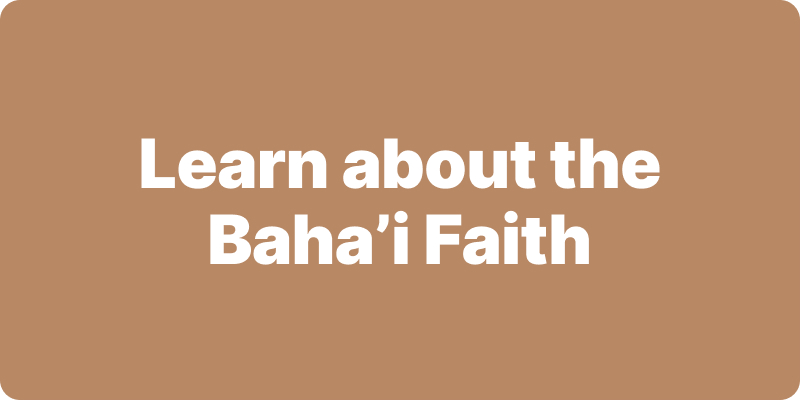 Baha'i beliefs address essential spiritual themes for humanity's collective and individual advancement. Learn more about these and more.
We acknowledge the Traditional Owners of country throughout Australia.

We recognise their continuing connection to land, waters and community. We pay our respects to Aboriginal and Torres Strait Islander people and their cultures; and to elders both past and present.
Baha'i Blog is a non-profit independent initiative
The views expressed in our content reflect individual perspectives and do not represent the official views of the Baha'i Faith.
Visit the site of the
Australian Baha'i Community
and the Baha'i Faith Worldwide