Twin Witnesses – A New Book about the Bab and Baha'u'llah by Tom Lysaght
September 15, 2017, in Articles > Books, by Naysan Naraqi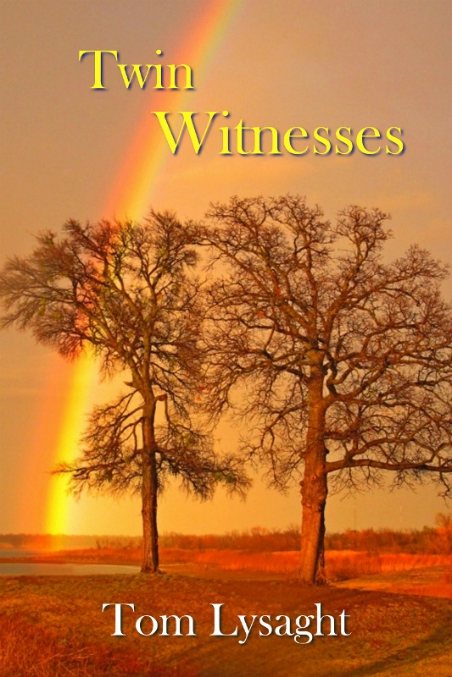 To help Baha'is with their personal bicentennial goals and to help share the story of the Bab and Baha'u'llah, award-winning playwright Tom Lysaght has just published a new short book called Twin Witnesses. Just 35 pages, and only $5, Twin Witnesses is a concise and inexpensive dramatic narrative which looks at the history of the Founders of the Baha'i Faith, the Bab and Baha'u'llah, and it is ideal for sharing with others.
Professor Nader Saiedi wrote that Twin Witnesses is "A captivating account of a dramatic summer that questioned traditionalism and patriarchy, and celebrated the resurrection of the human spirit," and actor Rainn Wilson wrote, "Twin Witnesses is an expertly written look into the parallel histories of the founders of the Baha'i Faith, the Bab and Baha'u'llah. It evokes the spiritual passion and political complexity of mid-nineteenth century Persia in beautiful prose. Makes a GREAT gift for friends of the Faith. I can't recommend it more highly."
As soon as I received my copy, I decided to catch up with Tom Lysaght to find out more about the book and why he decided to write it:
Baha'i Blog: Can you tell us a little bit about yourself and what the book is about?
My training and most of my life's work has been as a playwright, but this booklet is an excerpt from an historical novel I completed, The Orphan and the Exile, a dramatic portrayal of the Dawn-Breakers as told by a Jewish dancing boy at the court of Muhammad Shah. Specifically, this booklet portrays one month, July 1848. We know that 1848 was the convulsive "Year of Revolution" in Europe as well as the year of the landmark women's rights conference in Seneca Falls in the USA. But we don't always realize that the Bab and Baha'u'llah, separated in space, but united in purpose, coordinated two pivotal events in July of 1848 that may very well have set those seismographic social evolutions in motion. I'll keep you in suspense as to what the two events are as a marketing hook (laughter). But I will say that the first ads for the Seneca Falls Conference appeared the day after the truly first ever women's rights conference concluded in Persia.
Baha'i Blog: Why you did decided to write this book? Why was it important for you personally, and why this topic?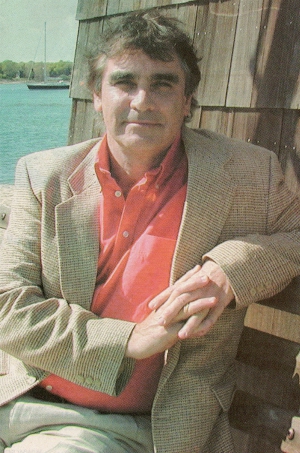 As a service. The May 18, 2016 letter from the House of Justice about the special potency of the bicentennial year was also a call for "books and publications" as well as other art forms to "spark the curiosity and wonder" of people about the Bab and Baha'u'llah. I thought a concise, page-turning dramatic narrative would assist the friends to obey the Universal House of Justice's directive "to reach out to the widest possible cross-section of society." But as a writer I didn't know how a book could possibly be conceived, written, sold and published in such a brief window of time (some of my work has taken 15 years to find an audience). But after meditation, the idea of taking certain excerpts from my completed novel was given me. The fact that the booklet (35 pages) was written, reviewed and found a publisher in such a brief period is testament to the wave of spiritual power that has been released this year. We just have to paddle hard to catch that wave.
Baha'i Blog: What do you hope readers will take away with them after they've read the book?
That the Bab and Baha'u'llah were active agents of social change and exemplars of how Baha'is are part of a movement not members of a congregation. I'm also excited that both Manifestations come off the page and out of history as compelling, clever, loving, charismatic and bold dramatis personae. Although a Baha'i artist's bible is Nabil's Dawn-Breakers, that text is not written chronologically nor with what we scriptwriters call a "dramatic arc," so it is given to Baha'i artists to portray that page-turning, interlocking sequence of world-shaking events the way Shakespeare dramatized England's history.
Baha'i Blog: Was there anything really interesting which stood out to you, or that you didn't know when researching and writing the book which you can share?
How much the unfaithful wife of Muhammad Shah, the mother of Nasiri'd-Din Shah, hated Baha'u'llah. She makes Lady Macbeth look like Mary Poppins. And how the creepy Grand Vazir, as venal as he was venereal (called a "satyr" by Baha'u'llah's father, so read between the lines), deserved his tag as "Anti-Christ of the Babi Revelation." You understand, of course, all this is promotion for my novel (laughter). Which leads me to something else I discovered: since the friends don't buy novels, the various Baha'i publishing trusts shy away from publishing them. But I think we all can handle 35 pages, right?
Baha'i Blog: Is there anything else you'd like to share?
I'd like to encourage fellow Baha'i artists to continue helping us to feel our rich history – as Tara Ellis does with her song "Anis" (to give just one example) and to continue to "regard Nabil's soul-stirring narrative," as the Beloved Guardian urges artists, "as a source of inspiration in all literary and artistic pursuits." I read and enjoy the New Yorker and the New York Times Book Review, just as I watch a certain popular TV series that has become all the rage. But such modern "progressive" publications (and popular dramas) often breathe an atmosphere of cynicism and atheism (not to mention sensual materialism). Hand of the Cause Mr. Furutan used to reference an untranslated Tablet by Baha'u'llah in which He says a fish can never know water; it's too much a part of its environment. So we Baha'is (not just artists) need to get separation (like a wide receiver) from our morally polluted environment (no matter how "artistic" or entertaining) and expose ourselves to art that portrays all levels of existence. The Dawn-Breakers is not precious; it portrays the dark and light of life (like Shakespeare). For example, Shoghi Effendi takes time to portray how the Shi'ite priests sidelined as pimps by legalizing "temporary marriages" for their personal profit. And I guess in this post-literate age it's also worth remembering that Shoghi Effendi never dumbed down his style (in order to be "trending"), just like Abdu'l-Baha didn't assimilate in the West and don a suit and tie. ("This is how I roll," is how Dr. Ruha Benjamin describes the Master's attitude about asserting individual differences with his turban and robe.) And neither can we assimilate with our art — or our lifestyles. After all, the Guardian reminds us that, "Books such as…'The Dawn-Breakers' should be mastered by every Baha'i. They should read these books over and over again… The life of those heroes of the Faith should teach us what true sacrifice is, and to what extent we should forego our personal and worldly interests while endeavouring to carry the divine message to the four corners of the earth." Sorry. Hope that didn't sound preachy. The booklet isn't!
Baha'i Blog: Thanks so much for taking the time to do this interview Tom and for your contribution by writing this book.
Copies of Twin Winesses can be purchased here: books.labc.org
And you can find out more about Tom Lysaght and his work here on: www.yourcreativestage.com
Posted by
Naysan is passionate about using the arts and media to explore the teachings of the Baha'i Faith. Back in 2011, Naysan started up the Baha'i Blog project, channeling his experiences in both media and technology companies to help create a hub for Baha'i-inspired content online.
"*" indicates required fields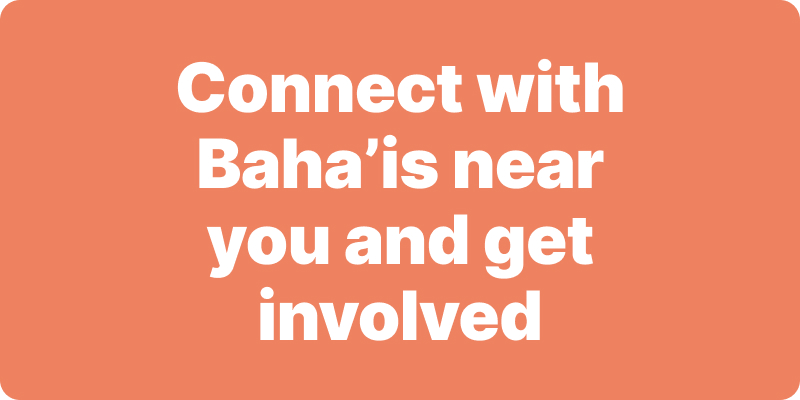 Join activities, celebrations, study groups, spiritual empowerment and education programs for young people, and more.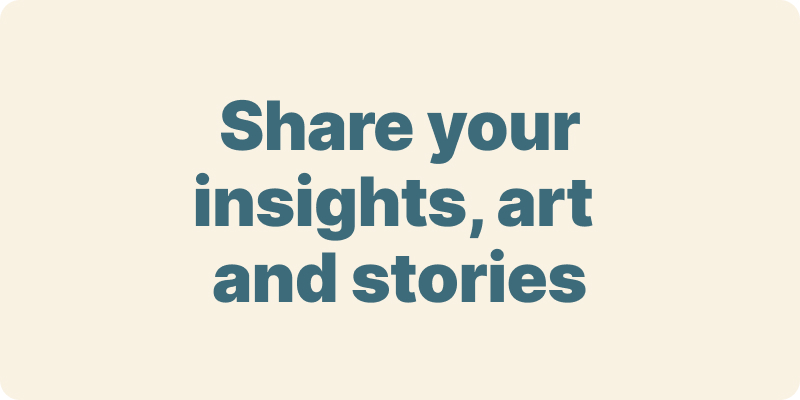 The arts and media have a critical role in how we share our community experiences. We've got resources, projects and more to help you get involved.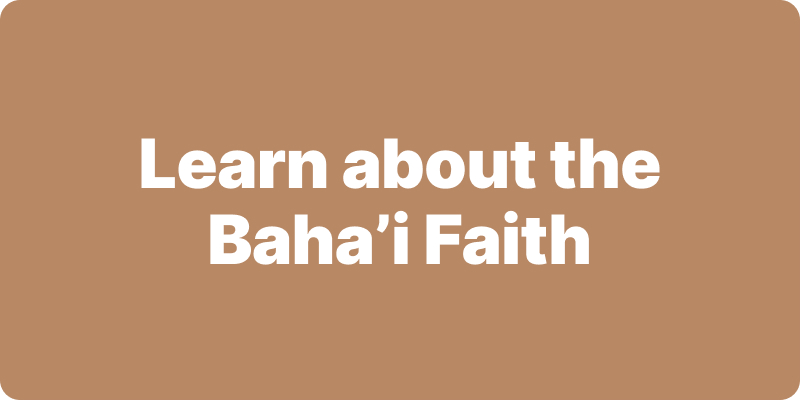 Baha'i beliefs address essential spiritual themes for humanity's collective and individual advancement. Learn more about these and more.
We acknowledge the Traditional Owners of country throughout Australia.

We recognise their continuing connection to land, waters and community. We pay our respects to Aboriginal and Torres Strait Islander people and their cultures; and to elders both past and present.
Baha'i Blog is a non-profit independent initiative
The views expressed in our content reflect individual perspectives and do not represent the official views of the Baha'i Faith.
Visit the site of the
Australian Baha'i Community
and the Baha'i Faith Worldwide