Explore
This post is featured in the following collections: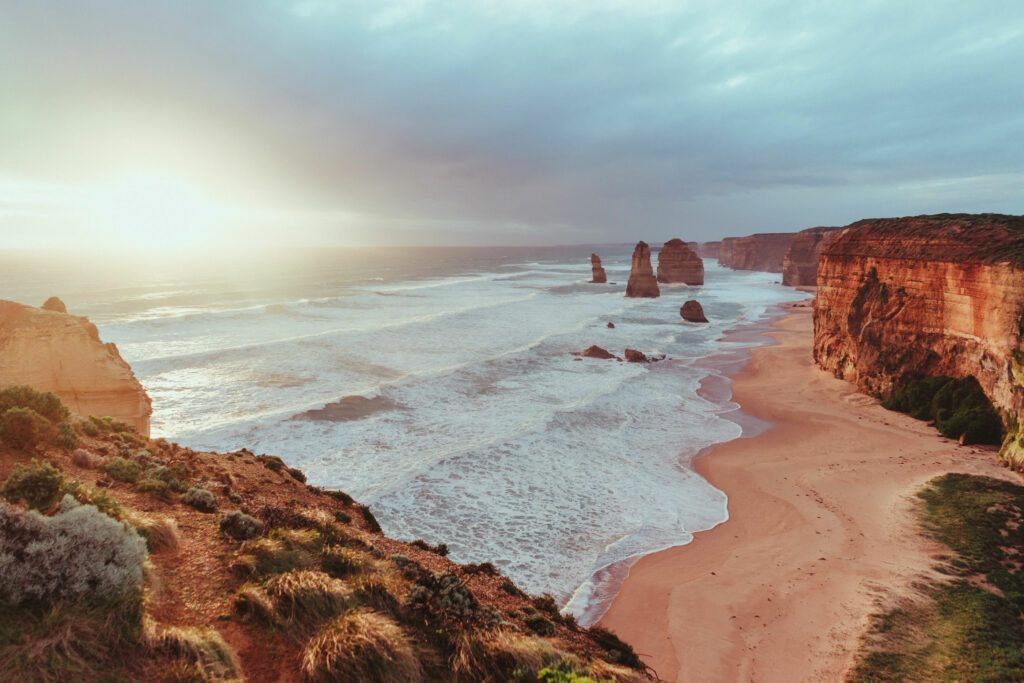 in Explore > Themes
As a proudly Australian initiative, we're excited to showcase a collection of Australian stories, music, tributes and more.
This year marks the 100th anniversary of the Baha'i Faith in Australia, so in celebration, we thought we'd bring together 21 resources that honor this historic occasion! Some of the resources listed are our own content, written or created by the Baha'i Blog team of collaborators, some are from Baha'i institutions, and some are individual initiatives that we've showcased and curated on Baha'i Blog.
Whether you're Australian or not, we hope you find this list helpful and inspiring, and for our Australian Aboriginal and Torres Strait Islander friends, before you scroll any further, a warning that some of the resources listed below feature photographs of people who have since passed away.
Now on with the list!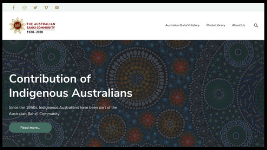 The first thing you should definitely check out is the official website for the Baha'i community of Australia. The Baha'is of Australia have created a special website dedicated to the history of the Baha'i Faith in Australia and those who championed its teachings.
You can find the website here: centenary.bahai.org.au
---
While reading the Tablets of the Divine Plan, American Baha'i Clara Dunn looked up from her page and voiced a sincere plea to her husband Hyde Dunn:
"Let us go where Abdu'l-Baha wished to go."
---
This year marks the centenary of the Baha'i Faith in Australia, and seeing as Baha'i Blog is based in Australia, coupled with the fact that we also just celebrated five years of our YouTube channel, we thought it was the perfect time to showcase all of the Baha'i Blog Studio Sessions we've filmed in Australia so far!
---
As Baha'is in Australia celebrate the 100th Anniversary of the Baha'i Faith in Australia, in this special online presentation, we are fortunate to have Mariette Leong, daughter of Hand of the Cause of God Collis Featherstone, shares her personal memories of Clara Dunn (often referred to as 'Mother Dunn'), who together with her husband Hyde Dunn, were the first Baha'is to come to Australia in 1920.
---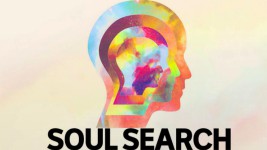 ABC's (Australian Broadcasting Corporation) podcast called "Soul Search" explores contemporary religion and spirituality from the inside out — what we believe, how we express it, and the difference it makes in our lives. It is hosted by Dr. Meredith Lake, a historian of religion, society and culture with a PhD from the University of Sydney, and in this episode she interviews Yvonne Perkins and Michael Day about the 100th anniversary of the Baha'i Faith in Australia.
---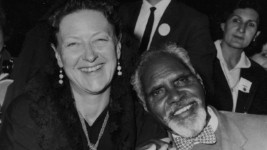 In honour of the centenary of the Baha'i Faith in Australia, I wanted to share a tribute to one of Australia's first Aboriginal Baha'is: Fred Murray (1884-1963), who was also known by his tribal name, Birria, and who is warmly remembered by Baha'is around the world as Uncle Fred. He was a stockman, fruit picker, and riverboat man of the Murray River best known for his acceptance of the Baha'i Faith in 1961 and for travelling to the first Baha'i World Congress in London in 1963.
---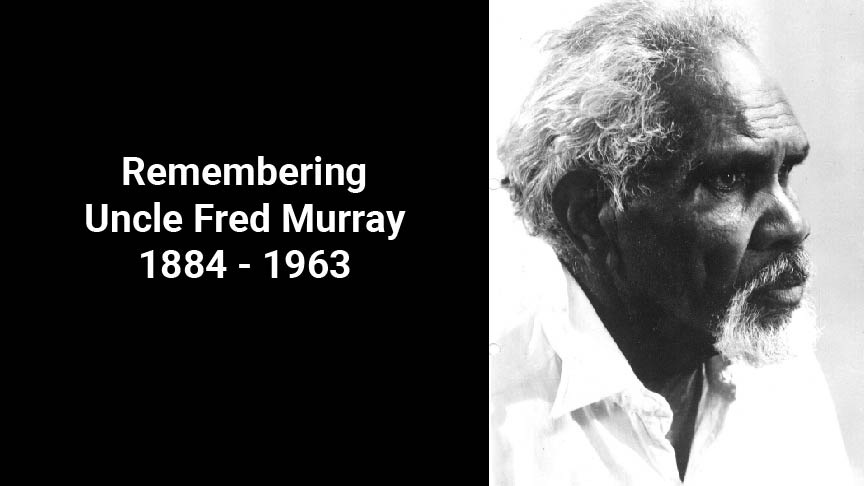 This is a short video tribute to 'Uncle' Fred Murray, an Aboriginal Australian Baha'i of the Mirning Yirkala.
---
This short shadow puppet show tells the story of Clara and John Henry Hyde Dunn. It briefly tells their journey from accepting the Baha'i Faith in America to selflessly arising to travel to the far-off continent of Australia, 100 years ago.
---
As most of the world celebrates the new year, January 1st also commemorates the passing of someone special: Effie Baker. In fact, if you visit 'bahaullah.org' (a wonderful photographic narrative of the life of Baha'u'llah), you'll notice that many of the photographs of 1930's Iran are credited to Effie Baker. A western Baha'i woman photographer in Iran in those days? I was a fish on a hook and needed to know more.
---
Baha'i Blog is delighted to share an audio recording of one of our articles titled "The Life of Effie Baker" in which we hear a tribute to the first Australian Baha'i woman. This article was written and read by Sonjel Vreeland.
---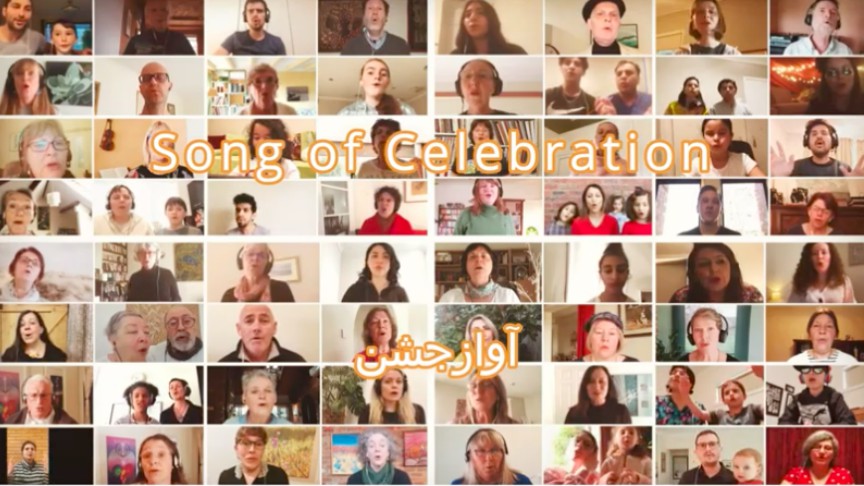 The Baha'is of Ballarat have commissioned a special virtual musical project. This song puts these words of Baha'u'llah to a stirring choral melody: "Be generous in prosperity, and thankful in adversity. Be worthy of the trust of thy neighbor, and look upon him with a bright and friendly face…Be an ornament to the countenance of truth…a breath of life to the body of mankind." This melody was originally composed for the bicentenary of the Birth of Baha'u'llah but was produced as a virtual choral project to celebrate the centenary of the Baha'i Faith in Australia.
---
In this online presentation, Mariette Leong, daughter of Hand of the Cause of God Collis Featherstone, pays tribute to Hyde and Clara Dunn (often referred to as 'Father and Mother Dunn') by telling us about their lives, and also sharing some of her own personal memories as well.
---
A few years ago, I was visiting Violette and Roderic Haake at their home in Melbourne, Australia, and I was filled with joy as we sat around their kitchen table, drinking tea and sharing stories.
---
To mark the centenary of the arrival of Clara and Hyde Dunn in Australia on 10th April, 1920, historian Graham Hassall gives a special online presentation about their lives, accomplishments, and legacy.
---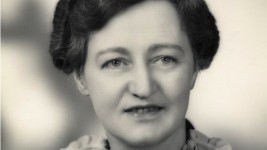 The first generation of Australian and New Zealand Baha'is included a number of extremely capable women, who excelled at sharing the teachings of the Baha'i Faith through public speaking and writing, and who also learnt about the administration of the Baha'i Faith by serving on and establishing Spiritual Assemblies and committees, from local to national levels. They included Hilda Brooks, Margaret Dixson, Emily Axford, Maysie Almond, Dulcie Dive, Thelma Perks, and Gretta Lamprill. In celebration of the centenary of the Baha'i Faith in Australia, this essay reviews the life of yet another of these early heroines, Ethel Dawe.
---
In this presentation hosted by the Wilmette Institute, Mariette Leong offers a history of the lives of Clara and Hyde Dunn, including sharing some personal stories and lasting impressions Clara made on her life.
---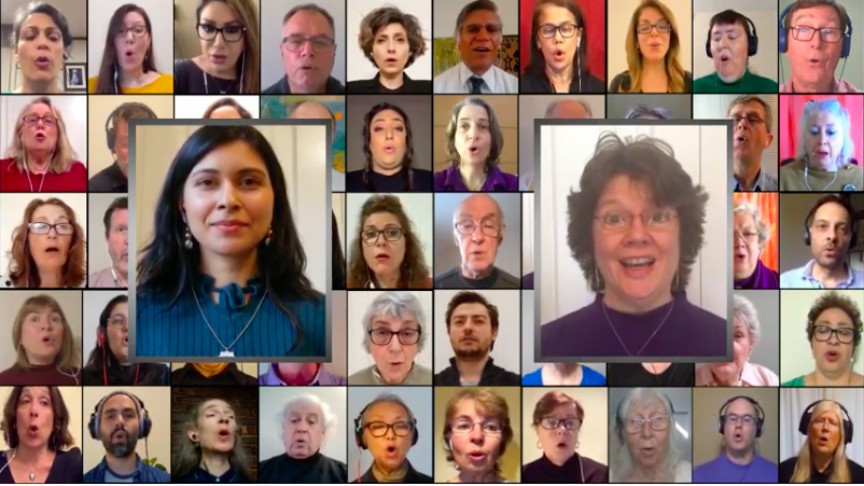 The COVID-19 pandemic stopped a lot of things, but it can't stop people from singing. The 2020 Australian Baha'i Choral Festival had to be cancelled, but the Festival has released a virtual choir video of Path of Thy Love, one of the songs originally selected to be part of the Festival program.
---
This video from the Baha'i World News Service (BWNS) describes how the Prime Minister of Australia, Scott Morrison, and other national leaders have expressed their warm appreciation to the Australian Baha'i community on the occasion of the centenary of its establishment in the country.
---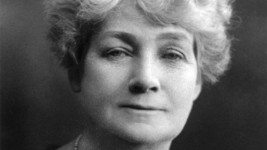 "Oh what an enormous duck! Oh what a wonderful duck! How splendid was this great big glorious duck!"
Clara Dunn was present on the occasion that Abdu'l-Baha recounted a story of a person who spoke in such a manner.
Her humility and spiritual receptivity, combined with the fact that the Master was looking directly at her throughout the story, lead her to understand that the Master was counseling her to refrain from exaggeration and to speak with honesty and accuracy.
---
Baha'i Blog is delighted to share an audio recording of one of our articles titled "Remembering Clara Dunn" in which we hear a tribute to the woman whose efforts, alongside those of her husband Hyde Dunn, brought the teachings of the Baha'i Faith to Australia 100 years ago. The article is written by Melanie Lotfali and is read by Sana Jamali.
---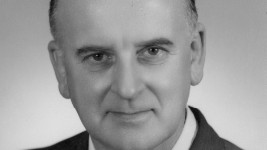 The telephone rang. It was the Saturday morning of the long October Labor Day weekend in Australia. It was my mother ringing from Kathmandu, Nepal where she and my father, Collis Featherstone, were visiting the Baha'is before flying to Pakistan to attend a Youth Conference. I immediately suspected something was wrong. My father had just passed away following a heart attack. I was stunned, shocked, horrified, deeply deeply saddened and rocked to my very soul. How did this happen, how were we to go to Nepal for the funeral and how were we to arrange ticketing quickly with the Monday being a holiday and no travel agent open (no computer ticketing in those days)? Who was going to look after our four children?
---
That concludes our list of resources relating to the history of the Baha'i Faith in Australia and its centenary so far! We hope you find this list useful and please feel free to add other resources in the comments section below!
Posted by
Naysan is passionate about using the arts and media to explore the teachings of the Baha'i Faith. Back in 2011, Naysan started up the Baha'i Blog project, channeling his experiences in both media and technology companies to help create a hub for Baha'i-inspired content online.
"*" indicates required fields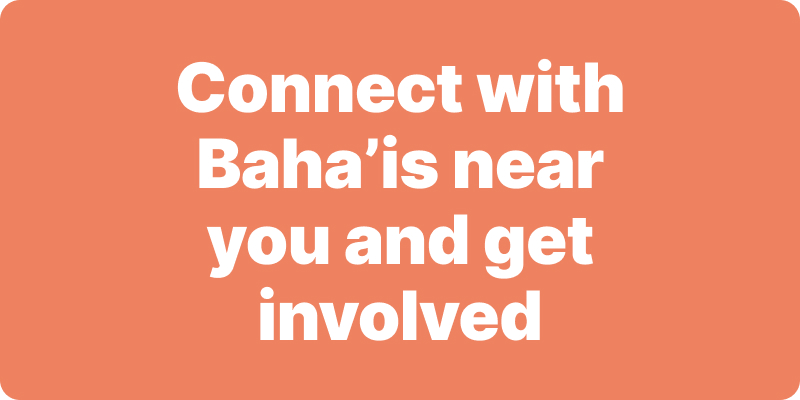 Join activities, celebrations, study groups, spiritual empowerment and education programs for young people, and more.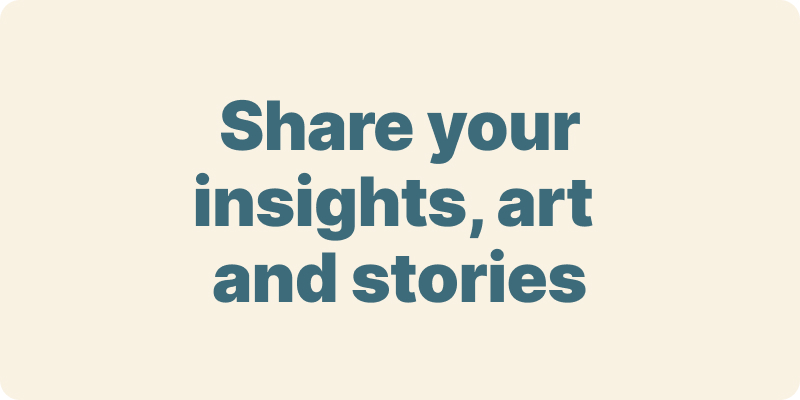 The arts and media have a critical role in how we share our community experiences. We've got resources, projects and more to help you get involved.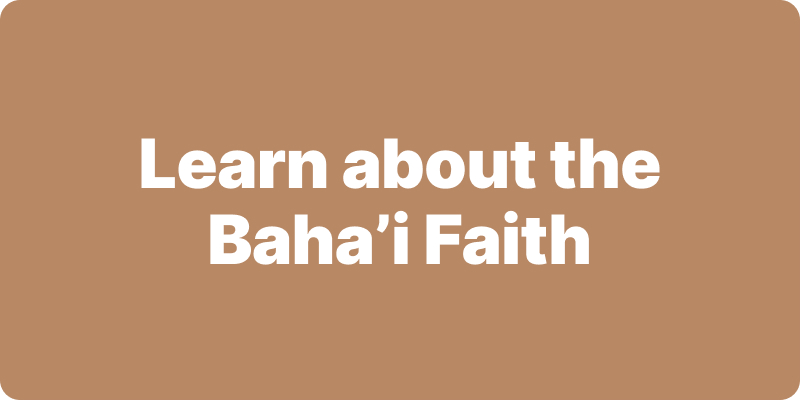 Baha'i beliefs address essential spiritual themes for humanity's collective and individual advancement. Learn more about these and more.
We acknowledge the Traditional Owners of country throughout Australia.

We recognise their continuing connection to land, waters and community. We pay our respects to Aboriginal and Torres Strait Islander people and their cultures; and to elders both past and present.
Baha'i Blog is a non-profit independent initiative
The views expressed in our content reflect individual perspectives and do not represent the official views of the Baha'i Faith.
Visit the site of the
Australian Baha'i Community
and the Baha'i Faith Worldwide