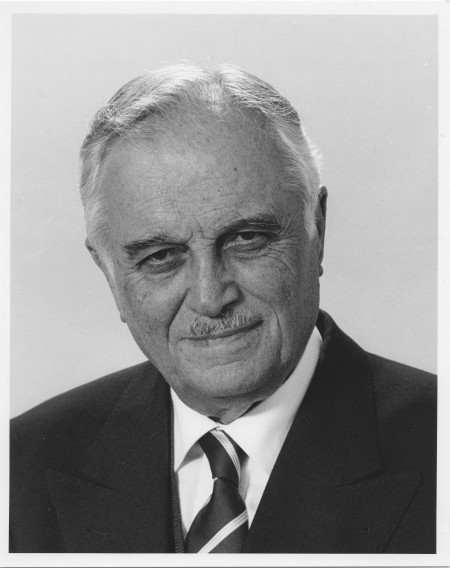 On 11 October, 2019 the Universal House of Justice shared with the world the news of the passing of one of its former members, Mr. Ali Nakhjavani. The Universal House of Justice wrote:
We mourn the loss of an extraordinary figure who leaves behind a distinguished legacy of uninterrupted service to the Cause of God. In the course of a singularly remarkable life that began in the closing years of the Heroic Age and extended to the very fringes of the second century of the Formative Age, he shone in the firmament of selfless devotion to Baha'u'llah and was called upon to be involved in many a major development in the rise of the Administrative Order, whether as a member of the National Spiritual Assembly of Iran, as an intrepid pioneer to Africa in the Ten Year Crusade, as a member of the African Auxiliary Board when it was first created, as a member of the Regional National Spiritual Assembly of Central and East Africa at its inception, and as a member of the International Baha'i Council when it was first elected, a prelude to his membership on the Universal House of Justice when it was established in 1963. He brought to his decades of monumental service absolute fidelity to his beloved Guardian, an exceptional depth of knowledge of the Cause, leonine commitment to the defence of the Covenant, intense ardour for the teaching work, rare spiritual acuity, and a radiant heart brimming with love for everyone who crossed his path. His was a life of profound spiritual attainment lived at the hinge of history. May his utter consecration, his adamantine faith, and his unswerving dedication to duty inspire generations to come. 1
I cannot even begin to imagine the thousands of lives he has touched in 100 fully lived years. I was honoured to witness just a glimpse of the love, the respect and immense esteem which a myriad of people have for him and which we will carry throughout our lives, through our difficulties and our days of joy.
One of the interesting qualities of Mr. Nakhjavani is that he never seemed old. I started to know him better when he left Haifa in 2003 when he was already 84 years old – and yet it actually never occurred to me that he was old. There was something quite extraordinary about the way he spoke. He would literally light up, speak with so much enthusiasm, laugh with so much joy, and hug with so much strength, that one would forget everything else.
It's amazing how even in the last few days of his life, his spirit was strong and his soul sharp, as ever before.
All the years I've known him he dedicated his life to young people: to nurture the youth, to strengthen them, and he would take no rest in order to be available, to encourage, support and love the youth in their services and in studying in-depth the Faith. He took this as his mission.
And it was amazing how he would attract the youth just by his presence. In the world we live in today where society easily absorbs the youth in a whirlpool of negative dynamics, it was incredible to witness how Mr. Nakhjavani had the capacity to attract the youth. I remember when he and his beloved wife, Violette, would be in gatherings for Baha'i courses in Acuto. Even after the program had finished and they would just be sitting quietly to rest in a corner of the reception, the youth would slowly, slowly trickle in and sit around them on the carpet and one by one it would become a whole group glued to every word and story, like many kids around the fire listening to the wisdom of the elderly.
Mr. Nakhjavani was tireless. He had indefatigable strength. In all the years in Acuto, day after day, he would encourage the youth to study the Writings, to defend the Cause, but to also stand in unity, to help each other, and to delve into the details and profound ocean of the teachings of the Faith. He was always ready to answer, at any time of the day and night, any question, any query, any doubt, any hesitation to ensure that the younger generations could carry the torch of the Faith forward with certainty and dignity.
He demonstrated in his way of living, in his writing of books and in his daily life, such self-discipline, eye for detail, and meticulous precision and concentration, but also a powerful vision for the future and the capacity to analyze and see profound meaning beyond what the eye could see.
He used to connect the Writings and the spiritual reality of things with everything happening in society, whether with the news or everyday dynamics – uplifting our level of understanding and helping us to discover new meanings, encouraging us to look beyond. It was a continuous search for inner meaning throughout his whole life which really is extraordinary – it is indeed what the House of Justice called his "rare spiritual acuity."
One of the most cherished parts of his life was spent in Africa. The 10 years he lived there, he travelled throughout the continent in various countries, he sacrificed his comforts, he loved its people, its culture, its spiritual openness, its dignified and simple but powerful response to the message of unity and faith. The years in Africa stayed with him until his last days on this earth, and the times I had the chance to visit him after travelling from Africa, I could see that the love shown to me was truly directed towards the African continent and its people. His heart was in Africa, his thoughts, his preoccupations, his pure love was for the many people he crossed paths with in his years in that torn yet wonderful continent. He loved the genuine character of the people he met, their purity, their joy and their happiness despite their difficulties. His work and tireless service in Uganda, in the remote villages and rural areas, his extraordinary travels with a small car through the crazy muddy roads to traverse various countries with his beloved wife to bring Mr. Olinga to the other side of the continent, the adventures, the crisis, the victories – all of these made his soul fall in love with Africa and created a special bond with the continent which will endure forever.
There are so many people who carry his name in Africa because, as per tradition, if you touch someone's life, their children are given your name as a tribute, so you will find many people whose first name is Nakhjavani. Most importantly they carry his spirit: the spirit of service and dedication that he has shone forth all these years.
He smiled and laughed aloud when he was told that there are hundreds of little "Nakhjavaniens" in the Congo, at a school which carries his name. The school has even established a Nakhjavani day of rest to pay tribute to his passing into the next world. I received so many messages from friends from various African countries who had never met him, and yet are so inspired by his life.
If one wants to remember Mr. Nakhjavani, one cannot help but also think of his beloved companion throughout his life, dear Mrs. Violette Nakhjavani – together they represented an example of unity, respect and love which is rarely seen.
I still remember how all the youth were so touched when he would stand up, despite his old age, out of respect when Mrs. Nakhjavani was called to speak or would enter the room. It is these actions, demonstrated day after day and with constancy, which are the greatest lessons for all of us.
Mr. Nakhjavani would never want to be remembered without mentioning his beloved parents and his dear brother Jalal. His immense love for his father and especially for his mother is indescribable. Every service, every victory, every success of his life was not claimed by him. He would always mention the blessings of his parents and how grateful he was to them for all their love. I can only imagine the joy of reuniting with them, after so many years of longing.
I will always remember his firmness and yet loving kindness, his detachment and capacity to focus, the incredible strength and convictions. I will remember the patience and humility, the profound calmness and capacity for forgiveness, the self-discipline and tireless efforts and yet the constant encouragement towards others, especially the youth in which he invested day after day, minute after minute. He has been like a compass in my life, with his calmness and forgiveness, with his love and encouragement, to always look ahead and try to do better. He made everyone feel loved and special, despite any failures.
Mr. Nakhjavani used to say "finita la musica" at the end of every talk but as I reflect on his earthly life, so close to the celebration of the bicentenary of the Birth of the Bab, it is timely to think that he has just joined the beginning of a musical piece, a beautiful spiritual concert in the next world.
---
"*" indicates required fields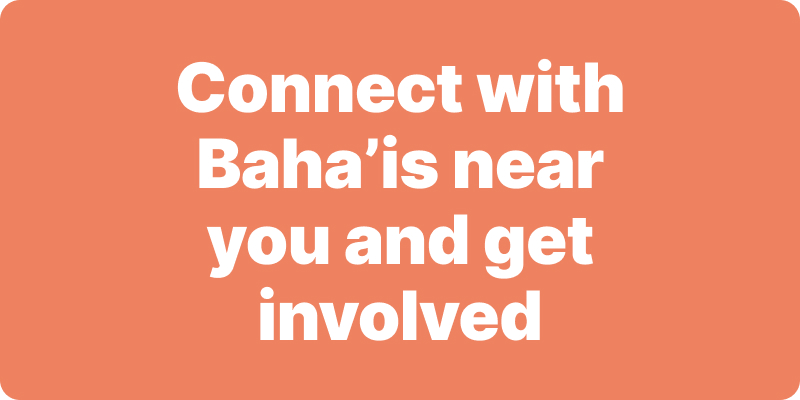 Join activities, celebrations, study groups, spiritual empowerment and education programs for young people, and more.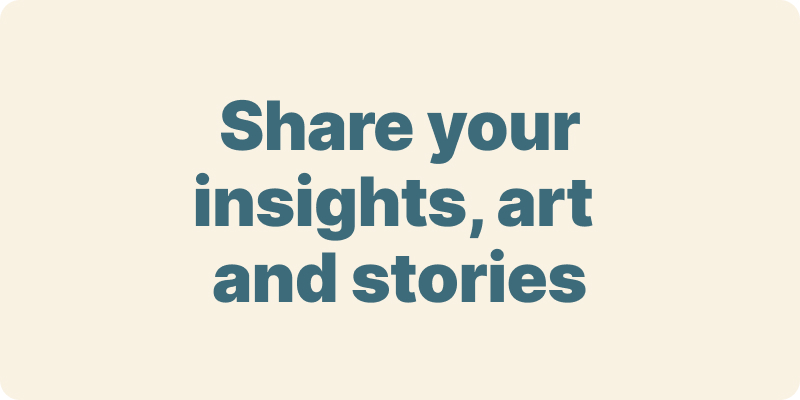 The arts and media have a critical role in how we share our community experiences. We've got resources, projects and more to help you get involved.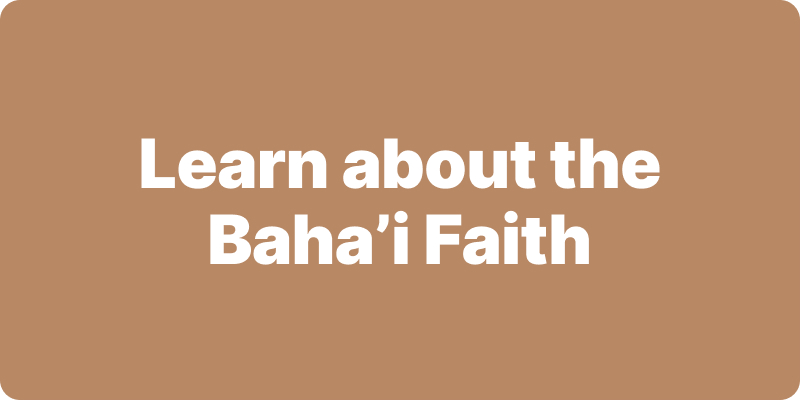 Baha'i beliefs address essential spiritual themes for humanity's collective and individual advancement. Learn more about these and more.
We acknowledge the Traditional Owners of country throughout Australia.

We recognise their continuing connection to land, waters and community. We pay our respects to Aboriginal and Torres Strait Islander people and their cultures; and to elders both past and present.
Baha'i Blog is a non-profit independent initiative
The views expressed in our content reflect individual perspectives and do not represent the official views of the Baha'i Faith.
Visit the site of the
Australian Baha'i Community
and the Baha'i Faith Worldwide