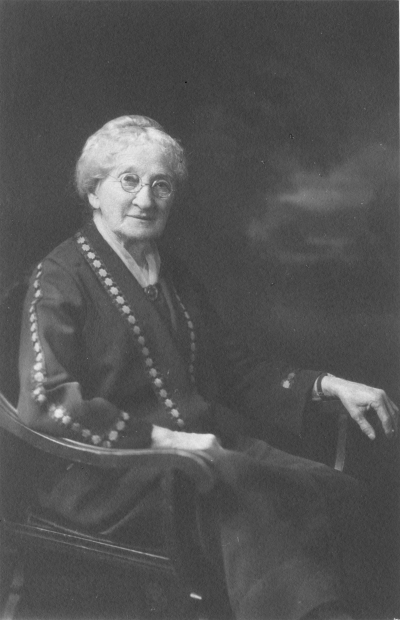 In 1844 Siyyid Ali Muhammad, known to the world as the Bab, spent a quiet evening in His home, with Mulla Husayn. That evening, outwardly unnoticed, signified the birth of a new dispensation, era, and cycle in humanity's history. Four years earlier, in the United States, a woman was born who was destined to become one of the spiritual progeny of the energy released into the world from that momentous conversation.
When, at the end of the 19th century, Ellen Tuller Beecher declared her belief in Baha'u'llah as the Manifestation of God for this Day, she was nearly 60 years old. At the time she was one of only several hundred individuals in the United States who were registered members of the Baha'i community. She immediately entered into correspondence with Abdu'l-Baha. Some of the letters from Him to Mother Beecher, as she came to be known, contain many well-known passages from the Writings of Abdu'l-Baha regarding the importance of unity:
O ye two favored handmaids of the Lord! The letter from Mother Beecher hath been received, and truly it spoke for you both, wherefore I address the two of you together. This seemeth very good to me, for ye two pure beings are even as a single precious gem, ye are two boughs branched from a single tree; ye both adore the same Beloved, ye both are longing for the same resplendent Sun.

My hope is that all the handmaids of God in that region will unite like unto the waves of one unending sea; for although blown about as the wind listeth, these are separate in themselves, yet in truth are they all at one with the boundless deep.

How good it is if the friends be as close as sheaves of light, if they stand together side by side in a firm unbroken line. 1
In 1912 Mother Beecher met the Beloved of her heart, Abdu'l-Baha, when He visited New York. She took her 13 year old granddaughter, Dorothy, with her and encouraged Dorothy to write to Him, when Dorothy expressed a desire to do so. Mother Beecher's grandchild received a reply stating "Oh, dearest child. I will pray that your great desire may be fulfilled and that you serve this Cause." 2 Mother Beecher herself was then called to meet again with Abdu'l-Baha, Who advised Mother Beecher that her granddaughter was His own daughter. He told Mother Beecher: "You must train her for me." This, indeed, she did. Thus she was at once the biological grandmother and spiritual mother of one who, 19 years after the passing of her grandmother would be appointed Hand of the Cause of God.
Though the meeting of Ellen Beecher with Abdu'l-Baha in New York was outwardly the first, many years prior she had met Him in the world of the spirit during a near death experience at the home of a friend. While resting on the couch, Ellen had lost consciousness and her pulse stopped for over five minutes. She herself recalls what she experienced during that period:
In the corner of the room appeared a Glorious Man, robed in white and wearing a white turban. I dare not attempt to describe the majesty of that Presence. The moment I saw him, he extended his hands to me. 'I know that you long to die,' he said with exceeding gentleness. 'You may go with me now if you wish.' The room seemed suddenly flooded with light. How I longed to arise and go with him! Then he spoke again, telling me that although I might make my choice as I willed, a great blessing lay in my remaining here of my own volition, and that all things would be made plain to me. My soul cried out to go, yet immediately my desire to be obedient to this Shining Person obliterated all other desire. Joy filled my being as I acquiesced to the things he had spoken. 3
It would take forty years of search before Ellen Beecher would understand the true meaning of this experience. Finally, after investigating every possible spiritual and religious group, and having grown disheartened and despairing, Ellen gained a glimmer of the Truth from a Persian rug dealer. Soon after that she met an American Baha'i woman who shared a prayer of Baha'u'llah with her. Immediately after receiving this prayer Ellen Beecher was hit by a train and spent weeks in hospital. Throughout that period she recited the prayer she had been given and her spirit and hope were revived. Attendance at Baha'i gatherings upon release from hospital confirmed her belief that she had finally found what she had been looking for.
From the moment of her spiritual birth, Mother Beecher steadfastly served the Cause for more than 30 years. She travelled constantly for the Faith – sharing its message of world unity and spiritual regeneration, all the while heeding the words of the Master to her:
Be ye not grieved at the censure of the multitude, at the evil of the ignorant, at the derision of the deniers nor at the ridicule of those who are heedless of the appearance of the Kingdom of God. 4
Mother Beecher was a frequenter of the gatherings at Green Acre. Green Acre was a property belonging to Sarah Farmer which she dedicated initially to the cause of peace and then more specifically to the advancement of the Faith after her return from a visit to the Master in the Holy Land in 1899. Mother Beecher made sure her granddaughter benefited from these opportunities, and she spent at least an hour each day studying the Writings with Dorothy in her later years.
Mother Beecher was chosen to read a prayer at the unveiling of the Tablets of the Divine Plan in 1919 in New York and she responded to their call. She also participated in the administrative affairs of the community, including serving on the Housing Committee of the New York Assembly. She was convinced that the Faith was ushering in the fulfillment of the Lord's prayer, "Thy kingdom come. Thy will be done in earth, as it is in heaven," and that participation in the processes of God's kingdom on earth constituted the sole purpose of her life.
She passed away in Lima, USA in the home of her granddaughter Dorothy Baker, in August of the same year as the Greatest Holy Leaf – 1932.
---
Posted by
Dr Melanie Lotfali has qualifications in psychology, education, sociology, and writing for children. For the past two decades she has engaged children, youth and adults in the spiritual educational processes of the Baha'i community, and facilitated several other violence-prevention and respectful relationship programs in schools and workplaces. Melanie is a counsellor who specialises in responding to gender based violence such as sexual assault and domestic violence. She is also the author of the 'Fellowship Farm' books for 6-12 year old children which offer an example of a healthy family led by loving but spiritually disciplined parents. Most importantly, she serves as parent to four children.
"*" indicates required fields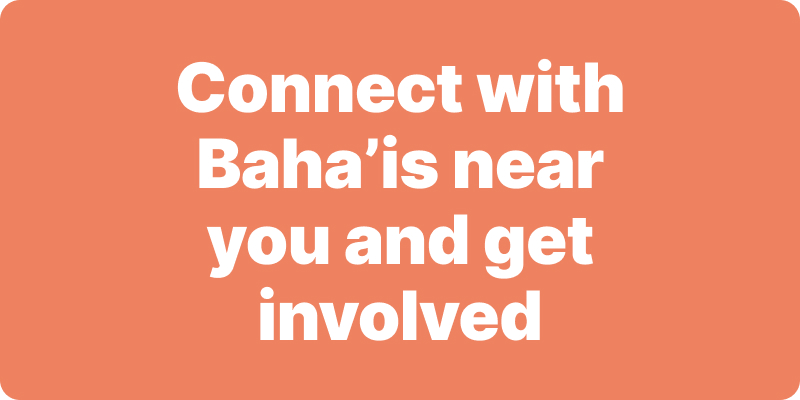 Join activities, celebrations, study groups, spiritual empowerment and education programs for young people, and more.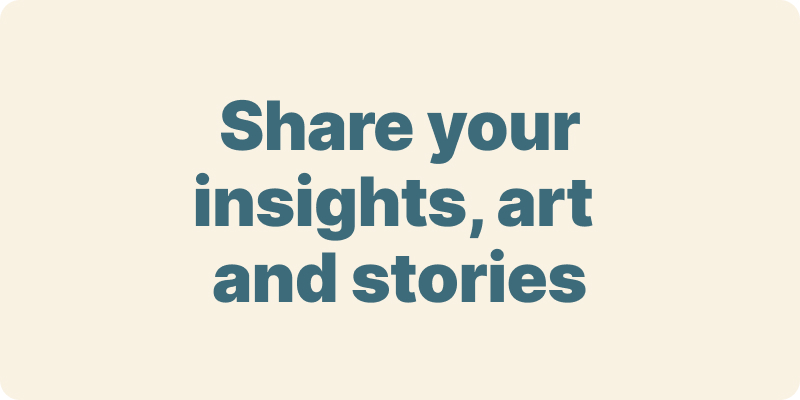 The arts and media have a critical role in how we share our community experiences. We've got resources, projects and more to help you get involved.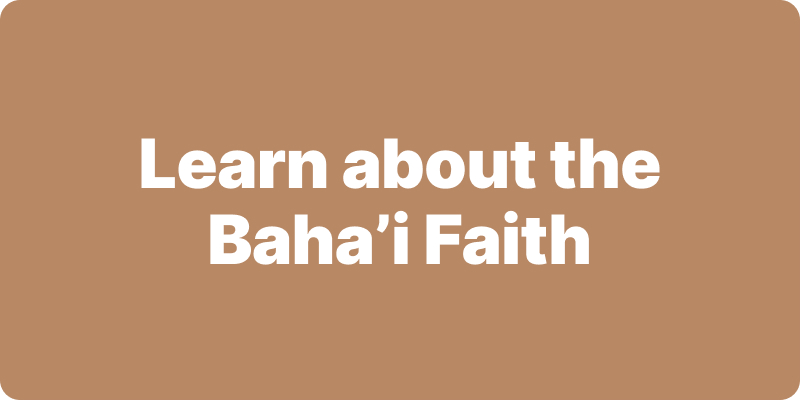 Baha'i beliefs address essential spiritual themes for humanity's collective and individual advancement. Learn more about these and more.
We acknowledge the Traditional Owners of country throughout Australia.

We recognise their continuing connection to land, waters and community. We pay our respects to Aboriginal and Torres Strait Islander people and their cultures; and to elders both past and present.
Baha'i Blog is a non-profit independent initiative
The views expressed in our content reflect individual perspectives and do not represent the official views of the Baha'i Faith.
Visit the site of the
Australian Baha'i Community
and the Baha'i Faith Worldwide