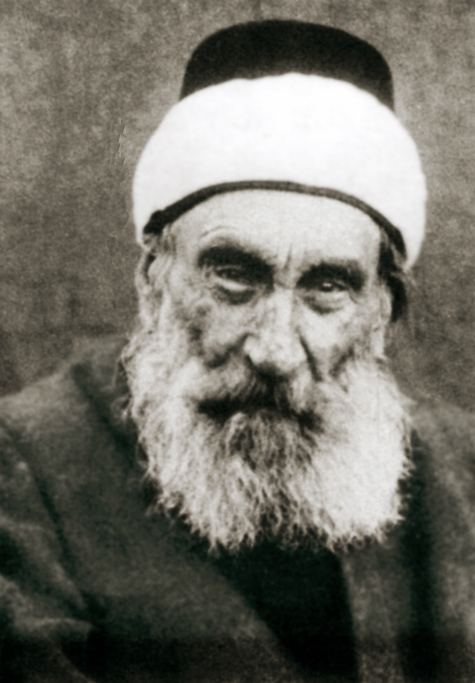 Haji Mirza Haydar Ali is regarded as one of Baha'u'llah's most outstanding disciples yet very few people know of his servitude towards the Baha'i Faith. A staunch Baha'i, Haydar Ali went above and beyond to defend the Covenant of Baha'u'llah and later championed the Faith during Abdu'l-Baha's Ministry, protecting it from the onslaught of Covenant breakers.
But it was Haji Mirza Haydar Ali's distinct sense of humour and wit, which I believe was his distinguishing characteristic. It is no wonder that he was given the title 'The Delight of Hearts', for delighting hearts was indeed his forte. The following story is just one example of his humorous persona:
"One day we were outside the city of Isfahan in a very pleasant place where there was a mosque and a stream and a few trees. We had taken provisions to spend the night. We went to the mosque, where we planned to stay. A few of the inhabitants were curious, so they entered the mosque and someone asked me where I was from. I had a slight Isfahani accent, but I said that I was from Shiraz.
"Why are you lying?" the man replied. "It is obvious that you are from Isfahan. Seventy thousand angels will curse a liar."
"Have you seen those angels?" I asked, hoping to create an opportunity to teach the Faith.
"Why shouldn't I have seen them?" He replied. "They are recorded in the authentic traditions of our Faith."
I was rather incautious and said, "Yes, I can tell that you have the spiritual discernment to have seen them."
"Then they guessed our secret and immediately cried out, "These people are Babis! Come and get them!" And we were forced to leave all our belongings behind and run away." 1
Born in Isfahan to a Shaykhi family, Haji Mirza Haydar Ali's steadfastness was inherent from a young age and by the time he reached the prime of his youth, his spiritual strength was apparent to all. Haydar Ali first affirmed his faith as a Babi after intensely studying The Bab's Writings and witnessing the persecutions suffered by the followers of The Bab in Iran.
Travelling across Iran and spreading the news of the advent of 'Him Whom God shall make manifest', Haydar Ali suffered much opposition from the enemies of The Bab, but this did little to deter him from his quest. When he came across the Kitab-i-Iqan, he became attracted to Baha'u'llah and travelled to Adrianople to attain His presence. His acceptance of the Baha'i Faith marked the beginning of a lifelong odyssey, which saw this spiritual giant exiled from land to land, and imprisoned and tortured for his beliefs.
Although Haydar Ali knew full well of the persecutions he would suffer throughout his lifetime, he also knew he was assured ultimate protection. In a Tablet addressed to him, Baha'u'llah promised that Haydar Ali's devotion and sacrifice would not come without reward:
Ye have tolerated the censure of the enemies for the sake of My love and have steadfastly endured in My Path the grievous cruelties which the ungodly have inflicted upon you…How vast the number of places that have been ennobled with your blood for the sake of God. How numerous the cities wherein the voice of your lamentation hath been raised and the wailing of your anguish uplifted. How many the prisons into which ye have been cast by the hosts of tyranny. Know ye of a certainty that He will render you victorious, will exalt you among the peoples of the world and will demonstrate your high rank before the gaze of all nations. Surely He will not suffer the reward of His favoured ones to be lost.

Baha'u'llah, Tablets of Baha'u'llah Revealed After the Kitab-i-Aqdas, US Baha'i Publishing Trust, 1988 pocket-size edition, p.243 – 247
Amidst the trials he suffered in Egypt, where Baha'u'llah sent him to teach His cause, and in the Sudan, Haydar Ali maintained his joy and contentment – emotions that were transferred to all those in his company both friend and foe. The following demonstrates Haydar Ali's happiness amidst the vile conditions of the prison in Egypt.
During the forty-five days I spent in that jail, we suffered as in hell because of the consul's staff and servants. But my soul was in a state of the utmost joy. Had it not been for this sense of inner tranquillity and composure, I could never have endured the savage acts, profane oaths, and the blasphemous remarks of these people.

I was very happy in prison. The only exception was in the early hours of the day, when the cruel persecutors would come to our room to beat, curse and abuse us. This was the worst part of our daily life in prison.

Haji Mirza Haydar Ali, translated and abridged by AQ Faizi, Stories from the Delight of Hearts: The memoirs of Haji Mirza Haydar Ali, Kalimat Press, Los Angeles, 1980
Haydar Ali had such an attractive personality that people would flock to his prison cell just to be in his company. The following account gives you a glimpse of his ability to find the humour in every situation, even while he was behind bars.
"Little by little, our prison cell became the town coffee-house. Many people from different classes of society would come to us, and we entertained them with tea, coffee, sweetmeats, and even the water pipe. They asked me to make Persian rice for them. Because they brought me many gifts, I found it only fair to treat these guests with similar generosity.
Some of the most prominent people, and even some of the learned, believed that I had a strange mastery of witchcraft, capturing spirits, conquering the devil, and even ruling the sun. Once, while we were in the "Dungeon of Fear", a shaykh was brought who had a reputation for being able to control spirits. I asked him how skilful he was at this art. He replied, "I am able to write a verse on the fingernail of any person which will cause a jinn to visit him that very night".
"You are not a master," I said. "I can call for a jinn to come right now to attack you and beat you." And I started to summon an evil spirit. He became very fearful and excited and begged me to stop. So I forgave him. I told him that the spirit would visit him, but that he would not be harmed."
When Haji Mirza Haydar Ali was freed from prison and returned to Akka, he once again attained the presence of Baha'u'llah. He then travelled to and from Iran at Baha'u'llah's request, continuing to teach the Cause with utmost fervour. During the final years of his life, Abdu'l-Baha invited him to the Holy Land where he continued to serve. It was here that he penned his memoirs, a suggestion given by the Master himself after He learnt of Haydar Ali's eye troubles. I encourage everyone to read this collection of memoirs, which do well to capture the very essence of Haydar Ali which is difficult to relay in only a few paragraphs. Having completed this collection, Haji Mirza Haydar Ali passed away in 1920 in the Holy Land and will forever be regarded as one of the champions of the Baha'i Faith.
O Ali! Woes and sorrows are powerless to restrain thy Lord, the All-Merciful. Indeed He hath risen to champion the Cause of God in such wise that neither the overpowering might of the world nor the tyranny of the nations can ever alarm Him.

Extracted from Adib Taherzadeh's The Revelation of Baha'u'llah and compiled by Kiser Barnes, Stories of Baha'u'llah and some notable believers, Baha'i Publishing Trust, New Delhi, India, 2006
---
Footnotes & Citations
Stories from The Delight of Hearts: The Memoirs of Ḥaji Mirza Ḥaydar-Ali, by Aby'l-Qasim Faizi[↩]
Posted by
Dellaram is a Baha'i, wife, and mother of three, who works as a freelance journalist and copywriter in her hometown of Ballarat, Australia. She is passionate about building community and loves the thrill that comes with op-shopping!
"*" indicates required fields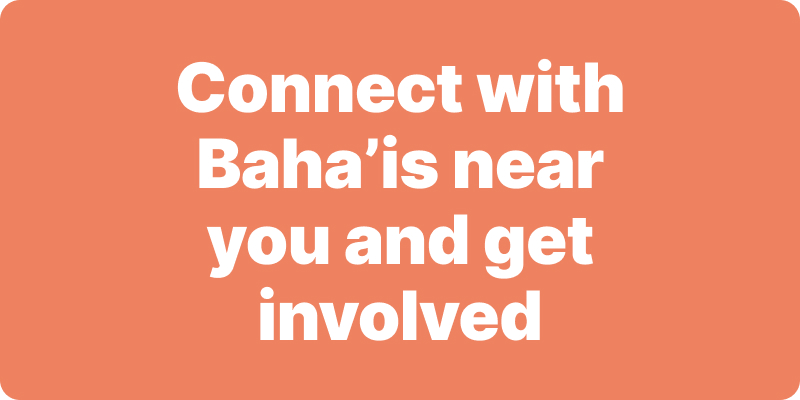 Join activities, celebrations, study groups, spiritual empowerment and education programs for young people, and more.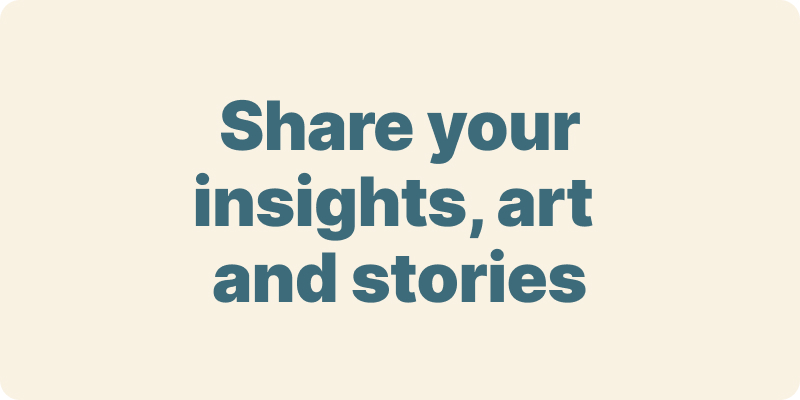 The arts and media have a critical role in how we share our community experiences. We've got resources, projects and more to help you get involved.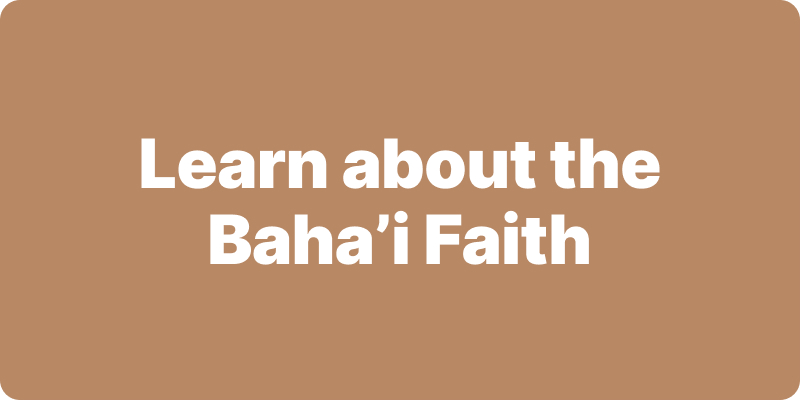 Baha'i beliefs address essential spiritual themes for humanity's collective and individual advancement. Learn more about these and more.
We acknowledge the Traditional Owners of country throughout Australia.

We recognise their continuing connection to land, waters and community. We pay our respects to Aboriginal and Torres Strait Islander people and their cultures; and to elders both past and present.
Baha'i Blog is a non-profit independent initiative
The views expressed in our content reflect individual perspectives and do not represent the official views of the Baha'i Faith.
Visit the site of the
Australian Baha'i Community
and the Baha'i Faith Worldwide