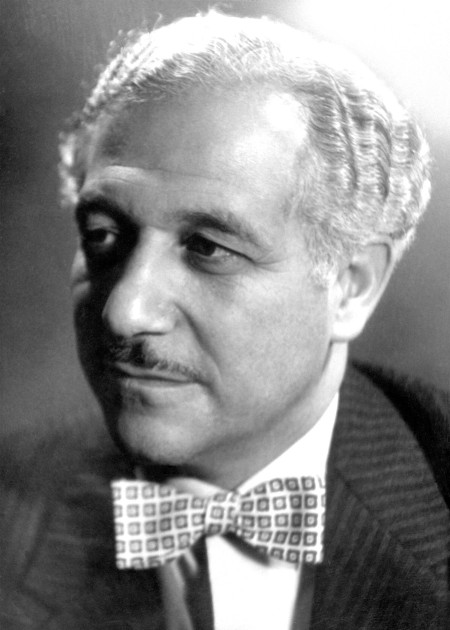 When I was a graduate student completing an internship in London, I visited the resting place of Shoghi Effendi to offer some prayers. It was a beautiful summer's day and I had the luxury of time so I walked around New Southgate Cemetery and prayed at the graves of other Baha'is whose names I recognized, such as Hasan Balyuzi. I knew little of the spiritual giant he was and now, having caught a glimpse by reading about him in The Baha'i World, I feel in awe of his literary and scholarly greatness, of his ceaseless efforts to promote the teachings of the Baha'i Faith, and of his undying love for Baha'u'llah's Revelation. On 12 February, 1980 the Universal House of Justice cabled the Baha'is of the world the following:
With broken hearts announce passing dearly loved Hand Cause Hasan Balyuzi. Entire Baha'i world robbed one of its most powerful defenders most resourceful historians. His illustrious lineage his devoted labours divine vineyard his outstanding literary works combine in immortalizing his honoured name in annals beloved Faith. Call on friends everywhere hold memorial gatherings. Praying Shrines his exemplary achievements his steadfastness patience humility his outstanding scholarly pursuits will inspire many devoted workers among rising generations follow his glorious footsteps.
I wanted to share a few details of his life, and if you'd like to read more I'd definitely recommend you find Volume XVIII of The Baha'i World.
"His illustrious lineage"
Hasan Muvaqqar Balyuzi was born on 7 September 1908 in Shiraz and was a member of the Afnan family (the Afnan family are relatives and descendants of the Bab's family). He shared a great-grandfather with Shoghi Effendi, and Shoghi Effendi was noted to have referred to three outstanding members of the Afnan family: Khadijih Bagum, the wife of the Bab; Haji Mirza Siyyid Ali, the uncle of the Bab; and Hasan Balyuzi.
Prior to meeting the Guardian, Hasan was a devout Muslim. When he was 17 years old, he travelled to Beirut to further his education and stopped in Haifa en route. He knew very little about the Baha'i Faith but he was aware of family relationships with Abdu'l-Baha and had met distinguished Baha'is. He had found a copy of Some Answered Questions among his father's books and had hoped to find fault with it, but, when he was unable to, he abandoned his task with frustration.
Hasan Balyuzi only spent one night in Haifa, and less than an hour in Shoghi Effendi's presence, but he was so struck by the kindness and courtesy of the Guardian that he become a Baha'i, and the course of his life was forever changed.
"His devoted labours"
The memorial to Hasan Balyuzi concedes that the list of his services to the Faith, even only on national committees, is "daunting to the reader"–and that doesn't begin to describe his work on the Local Spiritual Assembly of the Baha'is of London, the National Spiritual Assembly of the Baha'is of the UK, or his services rendered as a Hand of the Cause. Even if they were listed in bullet points here, the list would be far too long for this type of article! Instead, here are two short but poignant anecdotes about his life of service that struck me:
After completing his Bachelor's degree in chemistry, he then switched to history for his Master's degree. In September 1932 he was accepted at the London School of Economics to read Diplomatic History and was faced with a decision that would change the pattern of his whole life. He had published an article about the political climate in Europe in a Persian newspaper. The Guardian wrote to him, advising him to refrain from participating, whether directly or indirectly in political affairs. Hasan Balyuzi stood "at the threshold of a beckoning career" in which he would have excelled, but he immediately decided not to pursue it. The Guardian wrote, acknowledging the sacrifices Hasan had made and stated:
The Cause, indeed, can progress only through the continued and whole-hearted sacrifices of the believers. And it is on the young, intelligent and well-educated Baha'is like yourself that has been laid the chief responsibility of demonstrating to the friends and to the non-believers alike, that the spirit of heroism, of loyalty and of unqualified devotion to the Faith is more than ever animating the faithful and is moulding and shaping their lives… And I am sure you fully realize that nothing short of such an attitude can effectively maintain the unity of the Faith and insure its stability and the efficient working of its new-born institutions.
Instead of politics, Hasan Balyuzi pursued a career at the BBC's newly-created Persian section, where he produced over a thousand programs on Iran and its history and literature.
Iran, and the Persians who came to Britain for education, held a special place in his heart. For example, at summer schools he would conduct sessions in Persian or brief the Persian friends after each session. One Baha'i recounts, "Once I asked him how he could attend to all these different and almost contradictory engagements. He pointed to his chair and desk in the corner of the old apartment where they were living and said 'many nights I sit there all night and do not go to bed.' I specially verified this with Molly [his wife]. I asked him how he could subject himself to such continuous hardship and he replied 'whenever I think of what our beloved Guardian is doing for us I am ashamed how little we are doing in response and sleep escapes my eyes.'"
"His outstanding literary works"
In the final chapter of his life, Hasan Balyuzi left us an unparalleled literary legacy. Ill health forced him to retire from public activities but gave him the solitude writers need and "from 1965 onwards his labours were ceaseless and his achievements enriched the literature of the Faith, inspired Baha'i scholars, and increased the knowledge of all to who turned to his books." With his encyclopedic knowledge, he often worked on two or three books at the same time. Some of his literary works include: Abdu'l-Baha: The Centre of the Covenant of Baha'u'llah, The Bab: Herald of the Day of Days, Baha'u'llah: The King of Glory, Edward Granville Browne and the Baha'i Faith, and Muhammad and the Course of Islam.
I am particularly struck by these words in his memorial: "To study the work of Hasan Balyuzi is to realize his central motivation: to promote the highest interests of the Revelation of Baha'u'llah, and to do so with truth and dignity in a manner befitting its indescribably high station. That he did not complete all he had in mind is a loss for which we have no compensation. But, in the words of Hand of the Cause Dr. Ugo Giachery, his 'gem-like books will remain among the most outstanding writings to enlighten the paths of seekers for centuries to come.'"
Posted by
In her innermost heart, Sonjel is a stay-at-home parent and a bookworm with a maxed out library card but professionally she is a museologist with a background in English Literature. She currently lives on Prince Edward Island, an isle in the shape of a smile on the eastern Canadian coast. Sonjel is a writer who loves to listen to jazz when she's driving at night.
"*" indicates required fields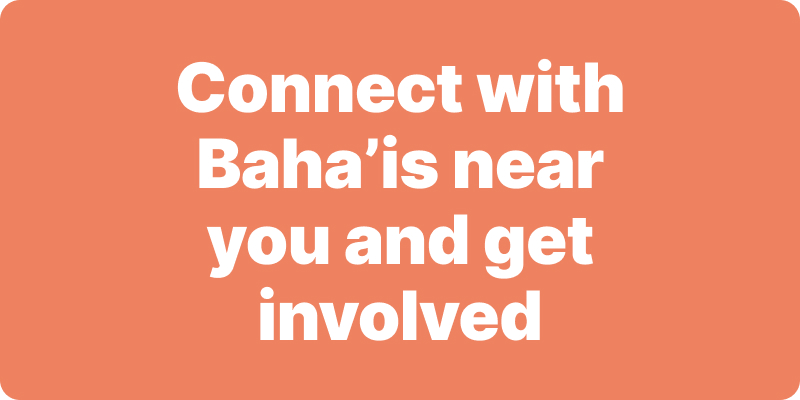 Join activities, celebrations, study groups, spiritual empowerment and education programs for young people, and more.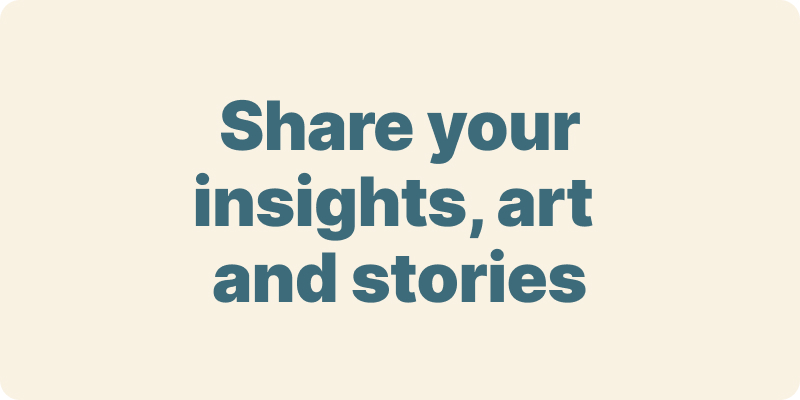 The arts and media have a critical role in how we share our community experiences. We've got resources, projects and more to help you get involved.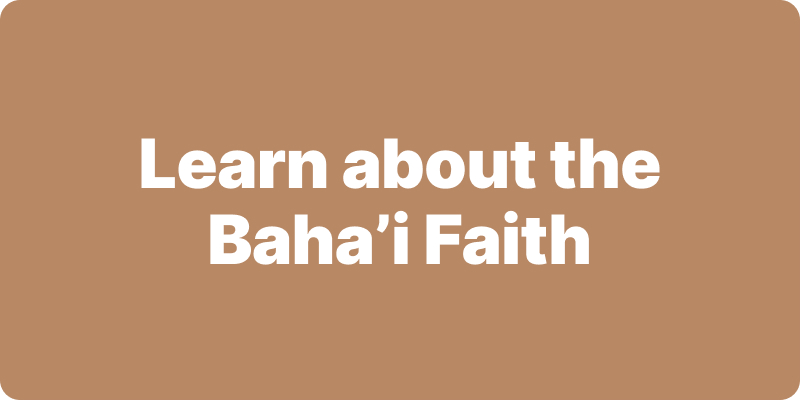 Baha'i beliefs address essential spiritual themes for humanity's collective and individual advancement. Learn more about these and more.
We acknowledge the Traditional Owners of country throughout Australia.

We recognise their continuing connection to land, waters and community. We pay our respects to Aboriginal and Torres Strait Islander people and their cultures; and to elders both past and present.
Baha'i Blog is a non-profit independent initiative
The views expressed in our content reflect individual perspectives and do not represent the official views of the Baha'i Faith.
Visit the site of the
Australian Baha'i Community
and the Baha'i Faith Worldwide