BahaiChoralMusic.com – A New Site for Baha'i Choral Music, Composers & Choirs
March 2, 2016, in Articles > Music, by Naysan Naraqi
Baha'i-inspired choral music is continually reaching new heights and choirs are sprouting up in many localities around the world. Baha'is, like people of every Faith, or even no Faith, love music. It brings joy to the soul, lifts the heart and rejuvenates the spirit. Singing together is even more powerful, especially when we're singing the word of God, and Shoghi Effendi would urge that choir singing by men, women and children be encouraged. 1

Abdu'l-Baha also wrote:
O nightingale of the rose-garden of God! Singing melodies will bring animation and happiness to the world of humanity, the hearers will be delighted and joyful and their deeper emotions stirred. But this gladness, this sense of emotion is transitory and will be forgotten within a short time. However, praise be to God, thou hast blended thy tunes with the melodies of the Kingdom, wilt impart solace to the world of the spirit and wilt everlastingly stimulate spiritual feelings. This will last forever and endure the revolution of ages and centuries.

'Abdu'l-Baha 2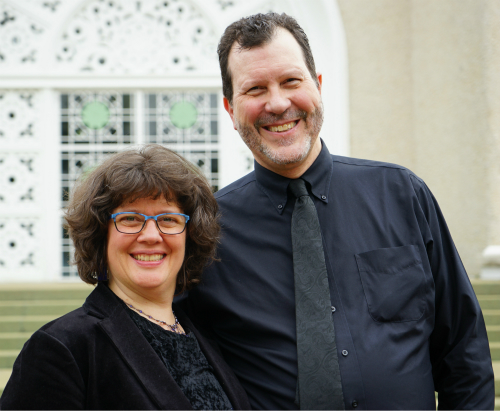 There's a wonderful new resource online called BahaiChoralMusic.com, a website where composers of Baha'i-inspired choral music can post or link to their works, and where choirs all over the world can download sheet music as well as the practice sound files.
The site was started by my good friends Lorraine and Alan Manifold, so I decided to catch up with them to find out more about this great resource:
Baha'i Blog: Can you tell us a little bit about the site and why you both decided to start it?
When the two of us were in the process of organizing the first Australian Baha'i Choral Festival, we reached out to Baha'is around the world, searching for composers and asking them to send us any music they had composed. We heard from more than 80 composers and received hundreds of compositions! We were thrilled to learn that there are many Baha'i composers out there, ranging from amateurs to students of composition at the post-graduate level. We now have a database of almost 500 Baha'i-inspired choral pieces!

The next step was to figure out a way to share this large amount of music with the Baha'i world and to help choirs everywhere get access to Baha'i-inspired choral music. With this in mind, we developed a website dedicated to Baha'i-inspired choral music. Using this online resource, a choir in Kosovo could download and sing a song composed by someone in Chile. It's a beautiful opportunity for choral music to spread!
Baha'i Blog: So can you tell us what sort of features the website has and walk us through it a little?
With the permission of the composer, we upload sheet music of their songs or create a link to a website where their music is available for sale. We try to be as respectful as possible of the wishes of composers concerning how they wish their music to be shared. Music on the site is offered according to the terms of a Creative Commons Attribution-Non Commercial 4.0 International License (CC BY-NC 4.0) which allows choirs to download, print, copy, and perform the music as long as the composer is attributed. Using the music for any commercial purpose is not covered by the license terms and would require further permission from the composer or copyright owner.

The "Composers" web page lists all the composers we know of, with links to their websites or Facebook pages where available. The "Choirs" page lists Baha'i choirs around the world, also with links to their websites or social media pages. Lastly, there is a page of useful "Links" for choral composers, conductors and choristers, including, for example, tips on how to take care of a sore throat – very useful during a choral festival!

We would love to receive more choral music from other composers of choral music. The more compositions we can upload and make available, the more resources will be available for Baha'i choirs and conductors worldwide. Long-established choirs often have significant archives of choral music, some of which has not been performed for many years. The choir may not find some of this music of particular interest at present, but one of these pieces may be exactly what another choir is looking for. We will happily accept photocopied, scanned, electronically entered (e.g. with Finale or Sibelius), or hand-written sheet music. Any related sound files to help people learn the songs are most welcome too: the full choral piece or any of the individual parts, either sung or played.
Baha'i Blog: So what are your plans for the future of the website?
We hope that news of the existence of this website will spread far and wide. This is a very exciting moment. Thanks to the Internet, choirs can now have ready access to new choral music of a diversity and quality that will delight them and their audiences. Composers are thrilled that their music can be sung by a much larger pool of groups. We know first-hand of the thrill that a composer feels when they visit a new place and find that people are singing their music.

Perhaps at some point we will be able to hook choirs and composers up with people who would be willing and able to transcribe their music from sound recordings, or to create choral arrangements for solo songs. It would be wonderful if different choirs could offer their recordings as their own artistic interpretations of works. For example, a quartet we sing with has performed one song at a vastly different tempo than the composer envisioned, and it almost makes it a new piece. As choirs adapt works for their own use, they might contribute new arrangements of other people's songs (as for example, Eric Dozier and JB Eckl's wonderful adaptation of Louise Shahnaz Waite's Benediction from the second volume of their Badasht Project). Even if none of those things happen, we think this is an extremely useful resource and hope that you do as well.
Baha'i Blog: Is there anything else you'd like to share with our readers?
We would love to hear from more composers, choirs, and choral conductors out there. Please contact us if you:

• are a composer and would like to be listed on our Composers page and list your choral piece(s) on our Sheet Music page,
• know of Baha'i choirs that are not yet present on the Choirs page,
• can identify the composer of any of the pieces whose origin is currently unknown,
• have a photo of your choir that we can add to our Homepage Slideshow,
• have sound files or links to videos for any of the songs,
• have additional information about other choirs, composers or music or anything that could enhance the site,
• find a broken or incorrect link on this website,
• have any other comments, queries, or concerns, or
• wish to share a story of how the website has helped you or your choir.

It is a rare privilege to be able to act as curators of such a remarkable collection of choral music dedicated to the Glory of God. We look forward to hearing from you about it!
Baha'i Blog: Thank you so much Lorraine and Alan for taking the time to do this interview, and thank you for your wonderful efforts in creating BahaiChoralMusic.com as a resource for the Baha'i world.
---
Footnotes & Citations
From a letter written on behalf of Shoghi Effendi to a National Spiritual Assembly, 2 April 1931[↩]
Abdu'l-Baha, Compilation: Baha'i Writings on Music p. 6[↩]
Posted by
Naysan is passionate about using the arts and media to explore the teachings of the Baha'i Faith. Back in 2011, Naysan started up the Baha'i Blog project, channeling his experiences in both media and technology companies to help create a hub for Baha'i-inspired content online.
"*" indicates required fields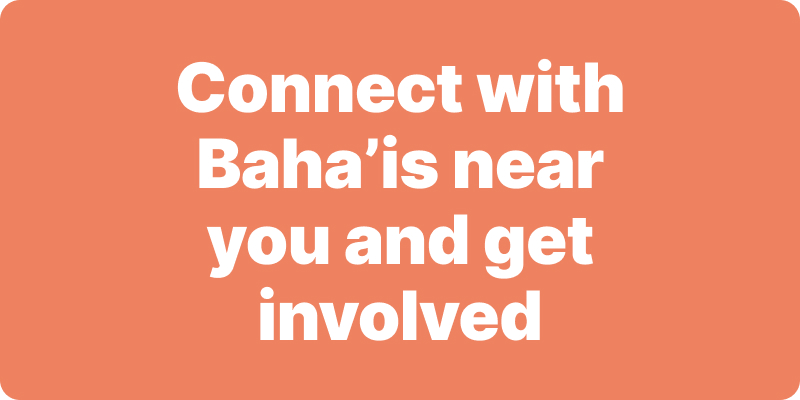 Join activities, celebrations, study groups, spiritual empowerment and education programs for young people, and more.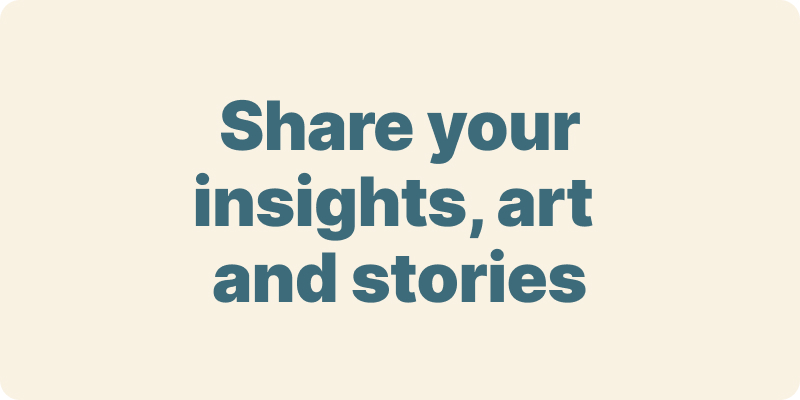 The arts and media have a critical role in how we share our community experiences. We've got resources, projects and more to help you get involved.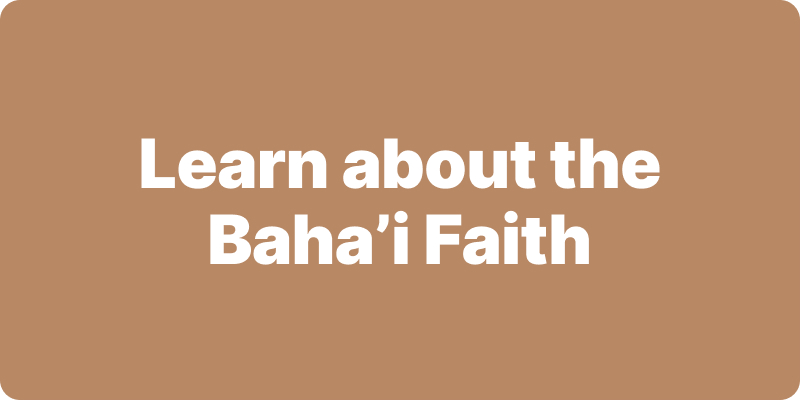 Baha'i beliefs address essential spiritual themes for humanity's collective and individual advancement. Learn more about these and more.
We acknowledge the Traditional Owners of country throughout Australia.

We recognise their continuing connection to land, waters and community. We pay our respects to Aboriginal and Torres Strait Islander people and their cultures; and to elders both past and present.
Baha'i Blog is a non-profit independent initiative
The views expressed in our content reflect individual perspectives and do not represent the official views of the Baha'i Faith.
Visit the site of the
Australian Baha'i Community
and the Baha'i Faith Worldwide