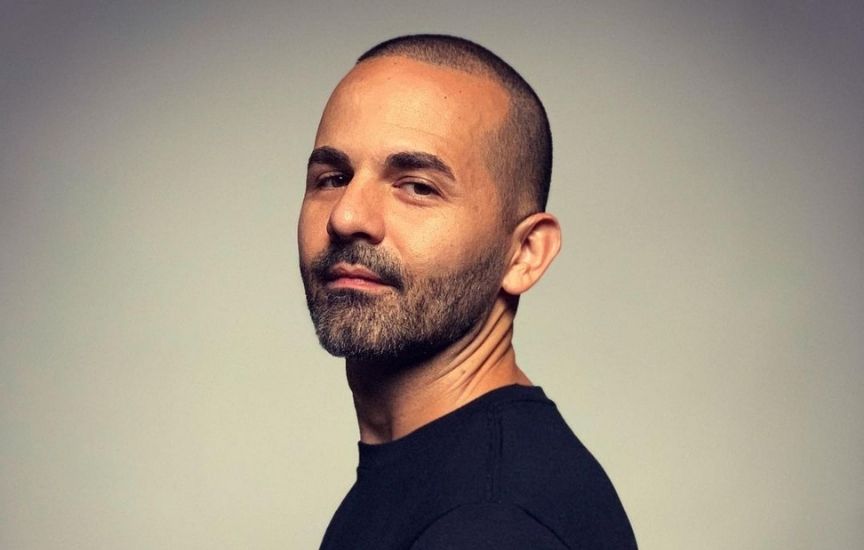 Straight outta Phoenix, Arizona, Baha'i rapper Colby Jeffers has been busy continuing to pump out songs, and it's been inspiring to see his musical projects multiply and develop since we interviewed him about his last album Wizdome. We've featured his work on Baha'i Blog over the years which include songs like a rap in honor of the Twin Holy Days, or a virtual musical Ridvan celebration alongside Karim Rushdy, among many other initiatives and songs. This time, we're interviewing Colby about his latest album called Created Noble, which covers topics close to his heart, and here's what he had to say:

Baha'i Blog: Can you tell us a little bit about yourself and your music?
A little bit about me… I live in Phoenix, Arizona with my amazing wife, Mallory, and two precious children, Noble and Justice, ages four and two. I am currently a full time dad, which is so much fun and also helping me to grow spiritually in so many ways! My biggest passion in serving the community is assisting with the Junior Youth Spiritual Empowerment Program. And I LOVE creating Baha'i-inspired hip hop music as a way to immerse myself in the Baha'i Writings and uplift and inspire others. I have produced five albums, my latest is titled Created Noble.
Baha'i Blog: Can you tell us a little bit about the album 'Created Noble' and the idea behind it?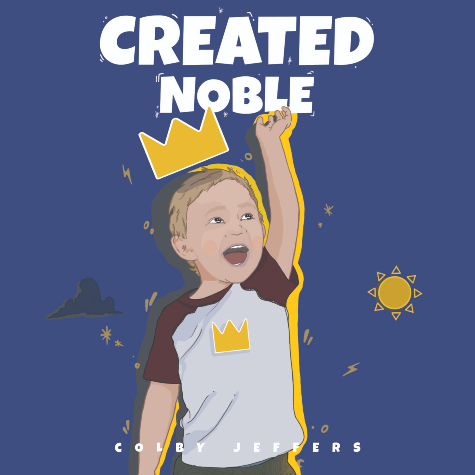 As I mentioned, my first born son's name is Noble. Becoming a father has been one of the most joyously transformative experiences of my life! Naturally, I had a desire to create music to express my reflections on this journey. The Created Noble album explores my reflections on fatherhood, nobility, as well as my longing to contribute to the betterment of the world.

It is also very much inspired from my experiences working with the young people in my neighborhood, and the numerous conversations exploring important themes embedded in the Institute materials, such as our service, prayer, our twofold moral purpose, the constructive and destructive forces in society, the period of youth, community building, and contributing to an ever-advancing civilization.

At the foundation of the album was the simple, yet incredibly powerful Hidden Word of Baha'u'llah: "O SON OF SPIRIT! Noble have I created thee, yet thou hast abased thyself. Rise then unto that for which thou wast created."

In short, I'd say this album seeks to provide a creative expression that is coherent with the type of world we are seeking to build!
Baha'i Blog: In what way is this album different from your other albums?
With all of my creative works, I strive to find a balance between the universal and the personal, exploring general themes that will inspire all who desire a better world, while also tapping into my own life experience as inspiration. Created Noble is similar in this regard. What makes this album most unique is that it was written in my early stages of fatherhood, which is a central focus of the lyrics.

The opening track, "You Are", shares my experiences falling in love and finding my partner in marriage, Mallory, as well as our journey of conceiving a child. The fourth track, "Created Noble" is a love song for my first born son, Noble. And track 7, "Ms. Carry", explores the emotional roller coaster of miscarriage that we experienced.

One reflection I've had as an artist is that I feel there is an abundance of music in society that focuses on the "infatuation" stage of love, and not nearly enough music that highlights actual, long-lasting love in marriage and family. So I really wanted to bring that focus into the music on this album.
Baha'i Blog: What do you hope listeners will walk away with after hearing this album?
Put simply, I hope this album uplifts, educates, and inspires all who listen. On a personal level, I hope that the album resonates with others' experiences, bringing a sense of connection and unity. On a general level, I hope the album gives all those striving to serve the Cause and humanity a boost of encouragement and joy on their path of service!
Baha'i Blog: Do you have any suggestions for others who want to share their art?
As a Baha'i, one thing I am so grateful for is how exalted the arts are in the Faith!

One of my favorite Writings is from Abdu'l-Baha, where He states, "…in this wonderful new age, art is worship. The more thou strivest to perfect it, the closer wilt thou come to God. What bestowal could be greater than this, that one's art should be even as the act of worshipping the Lord? That is to say, when thy fingers grasp the paintbrush, it is as if thou wert at prayer in the Temple." So number one, remember, when engaging in the arts, you are fulfilling your purpose of being created: to know and worship God!

Additionally, there is some beautiful guidance about the arts in the new 30 December 2021 message from the Universal House of Justice, which states that the arts are "…an important means of generating joy, strengthening bonds of unity, disseminating knowledge, and consolidating understanding, as well as of acquainting those in the wider society with the principles of the Cause."

How can anyone with even an ounce of creative impulse read these excerpts and not be moved to engage in some form of artistic expression and joyously share it with others!
Baha'i Blog: Is there anything else you'd like to share?
While I aim to create my music for any and all to listen and enjoy, I'm most passionate about reaching the ears (and souls) of the youth and junior youth. If you are connected to any young people, the greatest service you can render me is to share this album with them!
Baha'i Blog: Where can people find the album?
The album is available on all major streaming platforms, including Spotify, Apple Music, and YouTube, which you can find links to from this Created Noble album page. Physical CD's and "Created Noble" t-shirts are available on my website.
Baha'i Blog: Thank you so much, Colby, and congratulations on the release of 'Created Noble'!
Find out more about Colby and his music on his website: www.colbyjeffers.com
Here is the music video for the 5th track on 'Created Noble' called "New World":
Posted by
Naysan is passionate about using the arts and media to explore the teachings of the Baha'i Faith. Back in 2011, Naysan started up the Baha'i Blog project, channeling his experiences in both media and technology companies to help create a hub for Baha'i-inspired content online.
"*" indicates required fields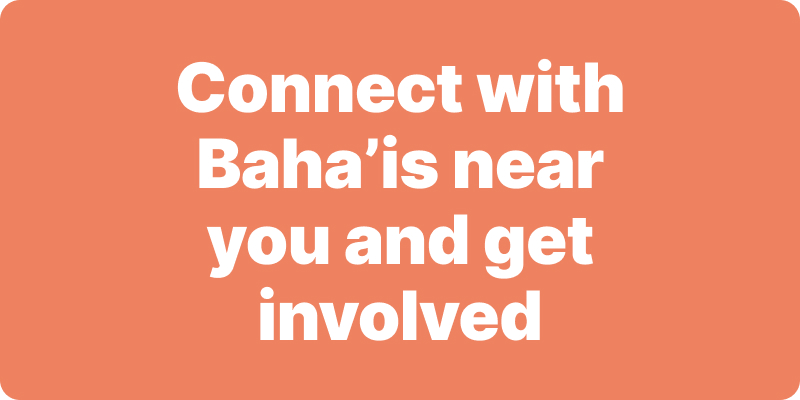 Join activities, celebrations, study groups, spiritual empowerment and education programs for young people, and more.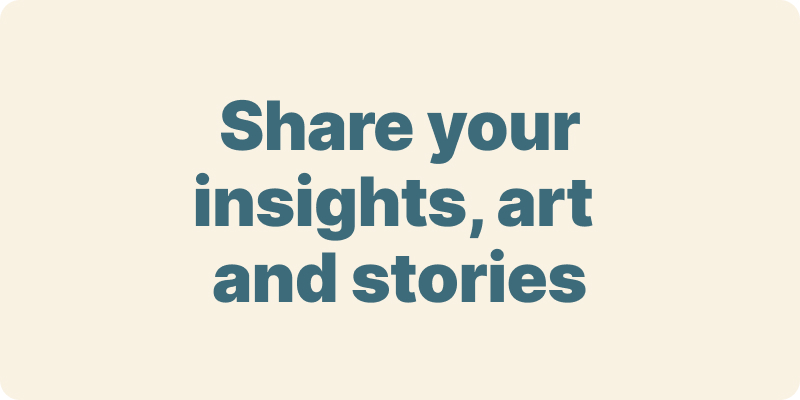 The arts and media have a critical role in how we share our community experiences. We've got resources, projects and more to help you get involved.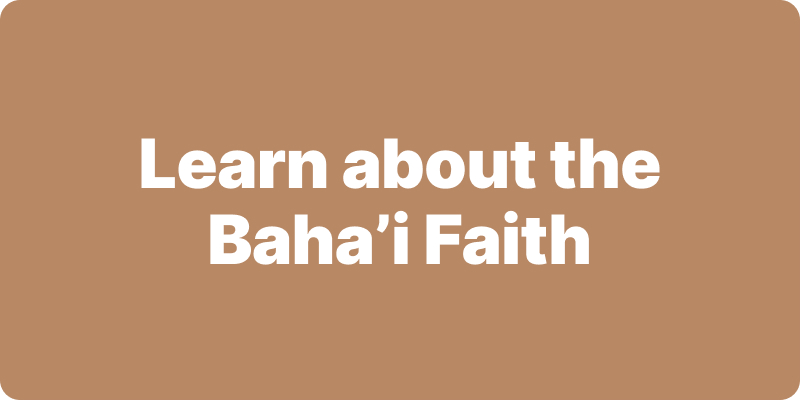 Baha'i beliefs address essential spiritual themes for humanity's collective and individual advancement. Learn more about these and more.
We acknowledge the Traditional Owners of country throughout Australia.

We recognise their continuing connection to land, waters and community. We pay our respects to Aboriginal and Torres Strait Islander people and their cultures; and to elders both past and present.
Baha'i Blog is a non-profit independent initiative
The views expressed in our content reflect individual perspectives and do not represent the official views of the Baha'i Faith.
Visit the site of the
Australian Baha'i Community
and the Baha'i Faith Worldwide