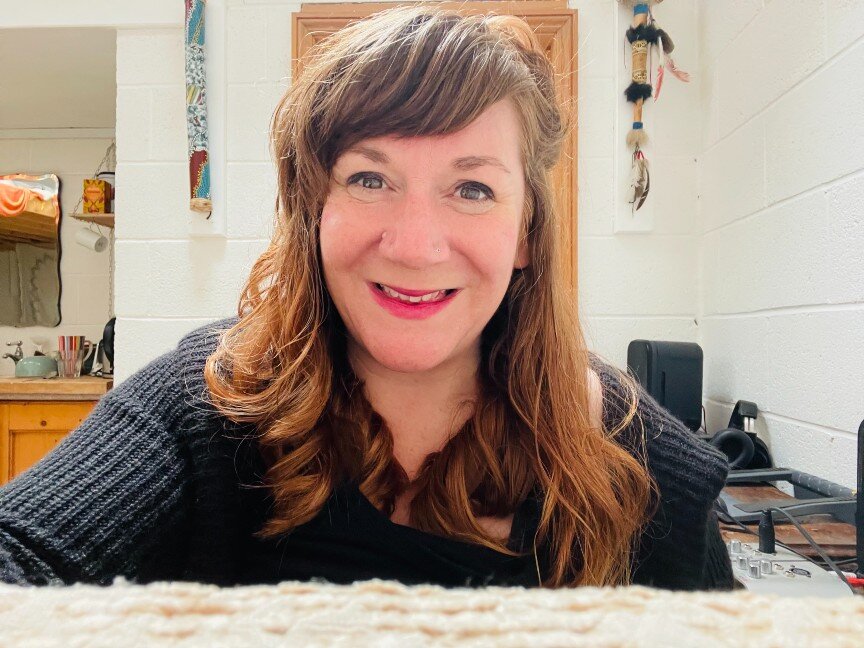 Victoria Jane Leith's album, Make Me to Grow, is subtitled "an immersive experience of melodies, nature and prayers" and that's exactly what it is. Listening to it transported me to a devotional gathering in a tranquil garden.
You may recognize Victoria from our Studio Sessions "Lion Roar", "Tiny Seed" and "I Loved Thy Creation", renditions of which are also included on her sweet album.
I am glad Victoria wanted to share with us about her album. Here's what she said:
Baha'i Blog: Could you please tell us a little bit about yourself?
I was encouraged from the earliest age to fall in love with music and I'd spend hours with my Dad, listening to his records (lots of Irish influence) and playing a whole host of musical instruments including piano, guitar, penny whistle, bodhran drum and lots of singing! I met a lovely new friend, when I was 12, who introduced me to the Baha'i Faith and I had a million questions. I was so thirsty for the words of Baha'u'llah and when I first read The Hidden Words, it was like I was imbibing gems of wonderment into my very soul! I soon started putting the beautiful writings to music with my friends and singing at feasts and holy day events. I went on a year of service when I left school with this same friend and my shifts of understanding about the Baha'i Faith and how music can connect hearts and souls deepened even further. I got married to my teen sweetheart (!) and we just celebrated 20 years of marriage. We have two children and have travelled to China and the Czech Republic as a family to live, work and serve… and sing! I really love music of all genres, I am a teacher, writer, artist and love making raw vegan cakes!
Baha'i Blog: What was the inspiration behind this album?
This album felt truly inspired as all the melodies came to me in prayer, during quiet moments of meditation and contemplation, during solitary walks, playing with our youngest, hanging out with our eldest… sometimes the whole melody downloading into my brain in seconds. As I sing a lot at home and always around our children, it was wonderful to notice how quickly they'd learn prayers through song. I kept writing little melodies and then I'd hear them singing them around the home. They were really a huge part of my inspiration as I wanted them to have access to these incredible words but remember them forever. Imagine all the children in the world having these words in their mind, helping them in different situations and to bring them comfort, strength and protection! My friend is currently in a psychiatric ward and she is listening to this album and it is bringing her peace and tranquilly. This is also my inspiration – that people might be soothed and attracted to these powerful Words.  I use a lot of repetition in the album and even though I was creating mainly with children in mind, of course, it is for everyone in the world!
Baha'i Blog: What was the process like to put this album together? Were there any particular challenges you overcame?
The process of putting this album together was so interesting. Some of the melodies I had written a few years back and some more recently. Quite often I will say a prayer and ask for a melody to come to me that will soothe and heal the hearts and souls of humanity and something beautiful always comes to mind, even a whole melody in a matter of minutes. I love this feeling as it is humbling – I feel like my ego is taken out of the process more. I don't see these songs as belonging to me, even though in the music industry it seems we can claim melodies and harmonies! We recorded the album during the Fast so we had to overcome the physical challenges of being a bit tired and sometimes having a dry mouth, but still going for it with the recording process! It was like having a spiritual lunch, working on this album.
Baha'i Blog: What inspires you as a musician?
As a musician and creative person, I get inspired by many different things but most certainly the Sacred Word is the most wonderful inspiration for me, as well as nature, movement, children and thoughts of the next world – I am fascinated with the journey of our souls and that reflects in both my painting and music writing.
Baha'i Blog: What are you working on now?
We just released this album so we will take a little break but next on the list is a lullaby album that I have already written and we just need to record. We live in unusual and challenging times right now with the pandemic and I am really keen to travel round to different communities and countries and offer beautiful immersive experience devotionals… whenever the time is right!
Baha'i Blog: What words of encouragement might you offer to new artists and musicians?
To new artists and musicians, I would love to say… please know that you have a value and a place in this universe. Your art, your music is important and can be a ladder for the soul. Listen deeply to your heart and your instinct. Ask for inspiration and guidance when you write and work and perform. Before a performance, I always ask Baha'u'llah to assist me, to enable my singing to reach people's hearts. I always need this assistance and it helps keep my ego in a healthier place!
Baha'i Blog: Thank you so much, Victoria, for taking the time to share this with us!
You can find the latest album here: https://victoriajaneleith.bandcamp.com You learn more about Victoria's artwork, music and other upcoming projects here victoriajaneleith.com
Posted by
In her innermost heart, Sonjel is a stay-at-home parent and a bookworm with a maxed out library card but professionally she is a museologist with a background in English Literature. She currently lives on Prince Edward Island, an isle in the shape of a smile on the eastern Canadian coast. Sonjel is a writer who loves to listen to jazz when she's driving at night.
"*" indicates required fields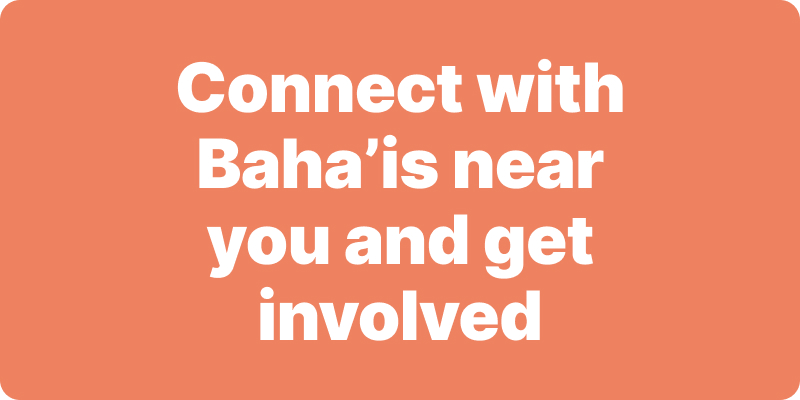 Join activities, celebrations, study groups, spiritual empowerment and education programs for young people, and more.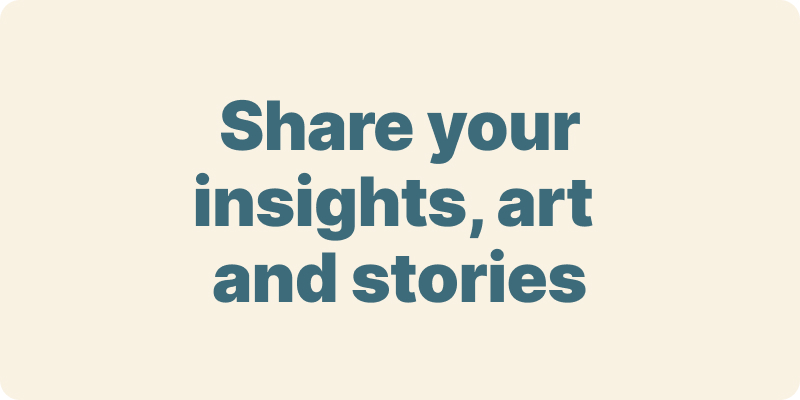 The arts and media have a critical role in how we share our community experiences. We've got resources, projects and more to help you get involved.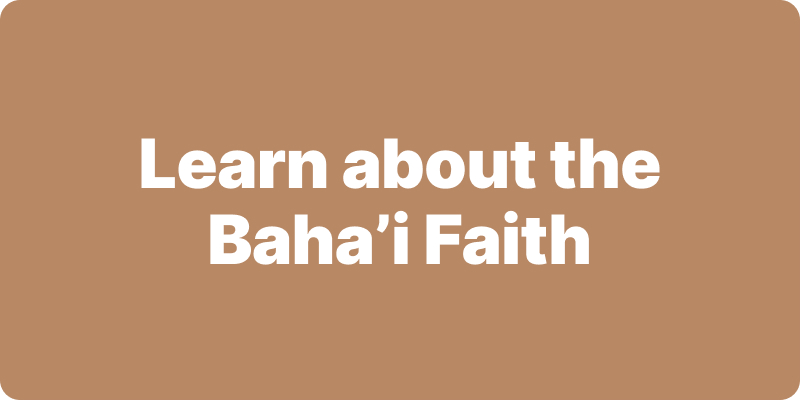 Baha'i beliefs address essential spiritual themes for humanity's collective and individual advancement. Learn more about these and more.
We acknowledge the Traditional Owners of country throughout Australia.

We recognise their continuing connection to land, waters and community. We pay our respects to Aboriginal and Torres Strait Islander people and their cultures; and to elders both past and present.
Baha'i Blog is a non-profit independent initiative
The views expressed in our content reflect individual perspectives and do not represent the official views of the Baha'i Faith.
Visit the site of the
Australian Baha'i Community
and the Baha'i Faith Worldwide