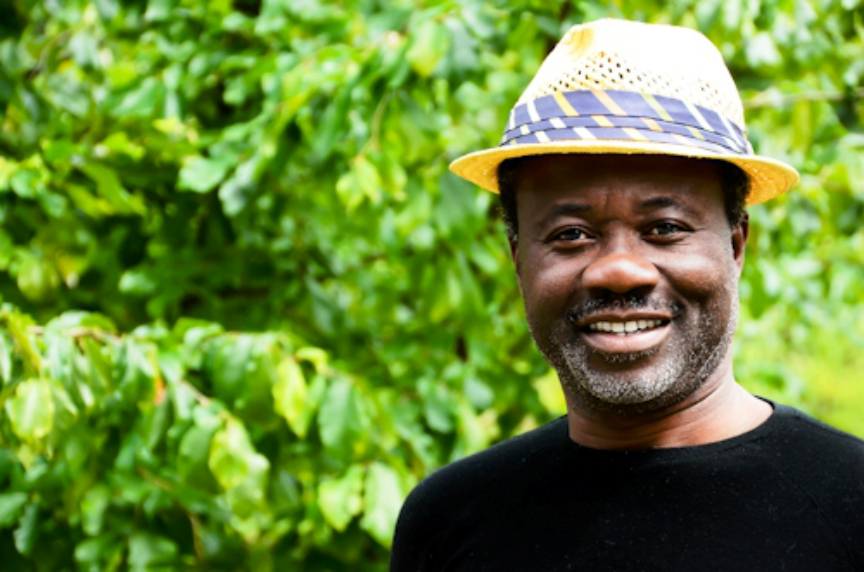 While I was in Europe last year, I had the pleasure of meeting the talented Joze Marcelino, and he kindly gave me a copy of his latest album Noite De Estrelas No Céu, which in Portuguese means "A Night of Stars in the Sky".
Currently living in Portugal, Joze Marcelino is an accomplished singer and songwriter originally from Angola, and he shares and uses his music as a voice to express his inner beliefs rooted in the Baha'i Faith of 'unity in diversity' and the world being one country and mankind its citizens. He plays acoustic and electric guitar, as well as the guitalele, and he has appeared on a number of television and radio channels, and has also played as an opening act for popular Angolan singers such as Don Kikas.
As you've probably noticed from Baha'i Blog's Studio Sessions series, I love listening to Baha'i-inspired music from around the world, and so I was happy when Joze Marcelino agreed to do an interview with Baha'i Blog:
Baha'i Blog: Hi Joze. Can you tell us a little about yourself and your musical background?
Professionally I'm a university teacher in biotechnology. As a teenager I also studied classical music, jazz guitar, and while at university was a member of garage bands and choirs.

My interest in music is essentially as a song writer, diving in a diversity of styles such as jazz, reggae, rock, or world music, inspired by my Angolan cultural background. In the Baha'i Writings, music is considered as a natural reflex of the diverse cultural realities and as a ladder for our souls, so that they may be lifted up unto the realm on high, and so my lyrics try to reflect that, be it in Portuguese or in English. I try using my music to express the concept of unity in diversity, seeing the world as one country and mankind its citizens.
Baha'i Blog: What was the idea behind this particular album and what makes this album unique?
I have had the idea of having a Baha'i inspired album (i.e. sacred writings put into songs) for a long time, but I was always afraid to do it due to the responsibility I felt it represented. Specifically for this album the turning moment came some 5 years ago when I heard a CD of Leonor Dely from Colombia, produced by KC Porter. The way she sang the "Hidden Words" was very inspiring. (I also found it interesting the fact that her family coincidently has the same surname as me: Congo). So, some of the songs were written 5 years ago. In 2012 I started inviting local musicians to be part of the project mainly for the recording in studio sessions, but also to play live. Only two of us in the project are Baha'is, so the project was also a way for other musicians to come in contact with the Sacred Writings.

In a more generic and long standing perspective, the idea of writing songs with a more meaningful perspective came on two occasions: one when I was in high school, singing songs with children with special needs. After a couple of weeks I realized how that small hour was really a moment of freedom for those children, many of which were unable to speak. Since then I realized that music is really a force for change if used to uplift the noble reality of human beings. In the Baha'i Writings it is said that "all children should have some knowledge of music as it has an important influence in their hearts". A year later I was asked to write a song to be a theme of their summer school and I wrote the song "Children Without Borders" (Crianças Sem Fronteiras) which is the 10th song in the present album.

The other moment was when I saw the "Watoto Children's Choir" from Uganda. It amazed me how those children were able to put all their suffering into the way they sang and performed.

These two moments led me to explore music as an instrument to reach the hearts of people.
Baha'i Blog: How long did it take you to make this album, what was the experience like and why was it important for you to make it?
The final phase of the recording and release of the album took about two years. The experience was very positive. Most of the musicians are music teachers and parents, so it was not easy for them to find time for the project; however all of them showed great interest from their first contact. The first song of the album is the Hidden Word "O friend in the garden of thy heart plant naught but the rose of love". It also includes prayers such as "O God refresh and gladden my spirit" or "is there any remover of difficulties save God". The song "What a beautiful day" I wrote three years ago when I was in Lancaster (UK) returning from an uplifting pilgrimage trip and initially feeling a bit down because of the cold weather.

Recently I released as a separate single a song that initially was going to be part of the album. This song is called "Africa, Mother of all Humanity". All the profits from this song will go to an orphanage I visited recently in Angola called "Little Seed" – "Pequena Semente" (www.pequenasemente.org).

Baha'i Blog: How has the album been received so far and what do you want your listeners to walk away with?
The local media received the album well and there were interviews on the radio and performances on TV. Many people have voiced their interest in the album. However the most important achievement for me was being informed that our National Assembly after receiving the CD chose to use one of the songs for their moment of meditation during their meeting. Listeners can find songs in Portuguese or English on the album, and my hope is that they will understand some of the words, enjoy all the songs and feel the meditative hope I put in this project. Some of the musicians I worked with think that some of the songs should reach some of the local priests as they would bring refreshing moments during the church services.
Baha'i Blog: There doesn't seem to be much Baha'i-inspired music in Portuguese recorded and made available to others. Why do you think this is, and why was it important for you to do so?
In a way you are right. There is Baha'i-inspired music in Portuguese mainly in Brasil, often for children's classes. There are some music projects by Baha'is in Portugal, although my general feeling is that as a community we are still a reflex of our society which struggles between the need to value the Portuguese culture and the pressing influence of Anglo-Saxonic (mainly American) culture tendencies which are usually very attractive to younger generations. We know the importance of the arts in spreading Baha'i concepts, however in practice we are still taking baby steps to put it into practice.

Finally the still relatively small Baha'i community in Portugal cannot be considered as a market yet, making it difficult to embrace the costs associated with recording and releasing a CD. There are however, some positive signs of initiatives: a few other homemade CD's, an effort towards forming a choir in Lisbon (following the recent inspirational presence at our national summer school of Tom Price) and the young composer Sara Ross who is bringing Baha'i inspired ideas into her musical compositions.
Baha'i Blog: Thank you so much Joze for taking the time to do this interview, and for sharing your wonderful music with the world.
You can find out more about Joze Marcelinoa and his music, and buy copies of his albums from his website: jozemarcelino.com.
You can also watch his videos on his Vimeo page, and follow him on his Facebook page.
Posted by
Naysan is passionate about using the arts and media to explore the teachings of the Baha'i Faith. Back in 2011, Naysan started up the Baha'i Blog project, channeling his experiences in both media and technology companies to help create a hub for Baha'i-inspired content online.
"*" indicates required fields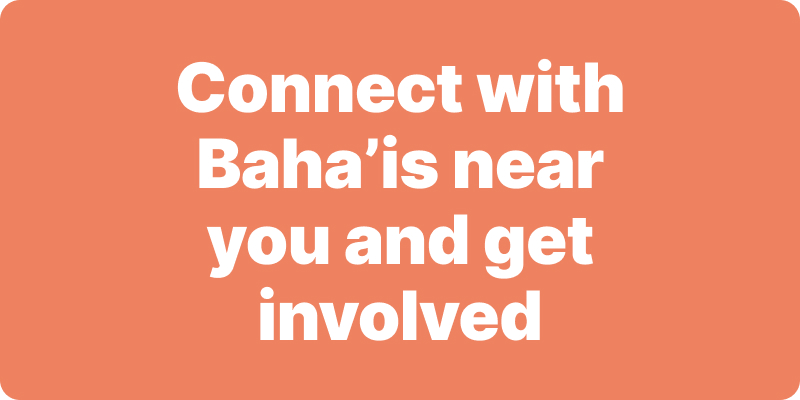 Join activities, celebrations, study groups, spiritual empowerment and education programs for young people, and more.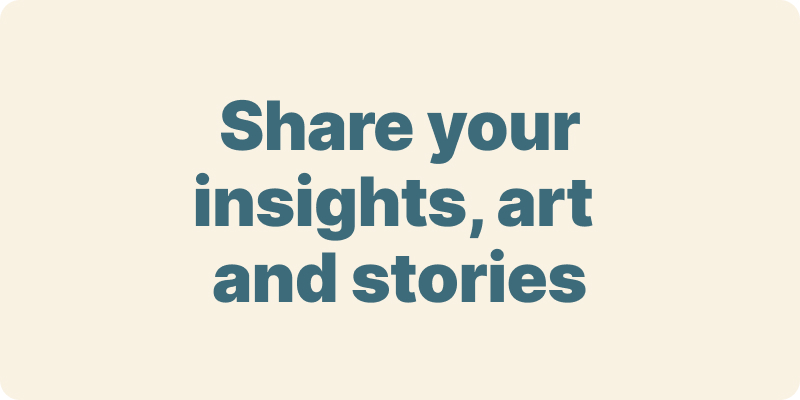 The arts and media have a critical role in how we share our community experiences. We've got resources, projects and more to help you get involved.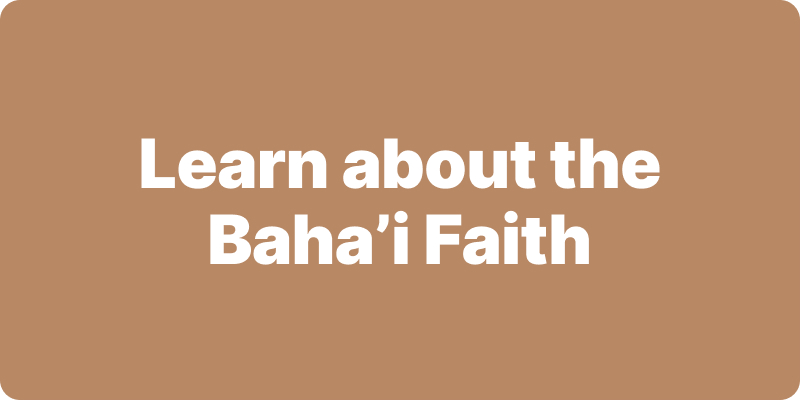 Baha'i beliefs address essential spiritual themes for humanity's collective and individual advancement. Learn more about these and more.
We acknowledge the Traditional Owners of country throughout Australia.

We recognise their continuing connection to land, waters and community. We pay our respects to Aboriginal and Torres Strait Islander people and their cultures; and to elders both past and present.
Baha'i Blog is a non-profit independent initiative
The views expressed in our content reflect individual perspectives and do not represent the official views of the Baha'i Faith.
Visit the site of the
Australian Baha'i Community
and the Baha'i Faith Worldwide