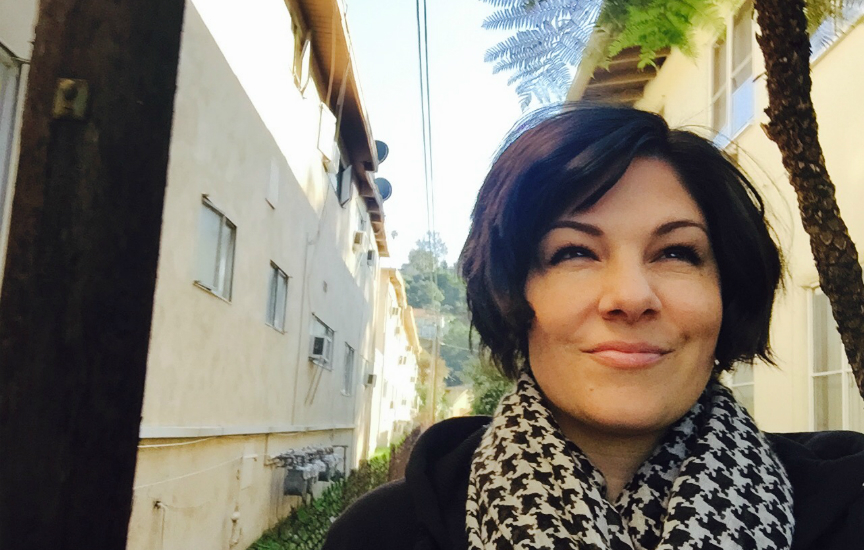 I'm so excited to share with everyone a new album by the ever-so-wonderful Tara Ellis called Deliver Me.
Living in Los Angeles, Tara began her musical career as a recording session musician with credits including Black Eye Peas, Common, Eve, and others. While under contract with Sound and Color records, she also released her own commercial album called Proper Lady, along with several EP's, but for me personally, her best work by far is the contribution she's made to the world of Baha'i-inspired music.
The first time I had anything to do with Tara Ellis was over 10 years ago when I was working on The Dawnbreaker Collective album with close friend and producer Benny Cassette. When I heard Tara sing the song called 'Anis', a song dedicated to a follower of the Bab named 'Anis' who was executed with the Bab. I was so deeply moved by the song that even to this day, I find it very difficult to listen to the song because it still has such a profound emotional effect on me.
I had the pleasure of catching up with Tara in LA just before she started recording her new album Deliver Me, and so now that the album is out, I decided to talk to her about it and find out more:
Baha'i Blog: Hi Tara, can you tell us a little about yourself and your musical background?
Ha! Short version is I moved to LA from Alaska 18 years ago (yikes) to pursue a musical career. I jumped right in and never looked back. I was lucky enough to have a good group of people around me that kept me grounded and inspired. LA is a hard place to live, especially when your a sensitive country girl (originally from Oregon). But I kept my focus as I discovered my art as a singer and songwriter.
Baha'i Blog: I know this album was inspired by the 9 months you pioneered to Belize. Can you briefly tell us a little bit about that experience and what it was like?
This magical experience changed my life forever. I was seriously stuck in a rut of LA me me me culture. I disconnected from what my heart was screaming to do and tried to just "get famous". Belize broke me down, humbled me, reminded me of who I truly was and then showed me beauty. I learned to love myself because I loved God, and He had created me. Serving others has a way of quieting my ego and the beautiful nature brought me back to my Creator constantly. I mean when your hands are in the dirt everyday, something magical happens. Your soul becomes clean. That's what I felt like it did for me.
Baha'i Blog: So what was the main idea and inspiration behind this album, and why was it important for you to make it?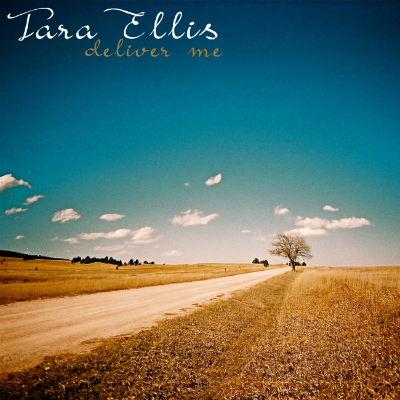 Everyday while in Belize, I would look for ways to serve the community. So naturally mine was through song. In the beginning I did the old school Baha'i joints. But after a while I felt like there could be some new songs. A lot of the time it was a group effort, someone would sing a part and we would keep adding on to it until the song was complete. Also I was doing Ruhi everyday so the only way I could memorize quotes was through melody.

It was important to make this album because those kids in Belize that sang those songs for nine months deserved to hear them again. And remember the time we all had together. Music is magical like that. It's a teleport. And for anyone else that wasn't there to just feel like they were there.
Baha'i Blog: The whole album is done in Acappella. Can you tell us why you decided to do this and what the idea behind it was?
I decided to do it like that because that's how we always sang them. All these beautiful children's voices loud and strong. Confident. Amazing.

On the record I did add harmonies and other parts as a small expansion of the songs. I just love lush harmonies so this was my chance to have it in the forefront. But if I could of had the kids there I would of done it like that.
Baha'i Blog: What suggestions do you have for others who'd like to do the same thing and create a Baha'i-inspired album?
I would just say make it as authentic as possible. And as high quality as possible. We have to raise the standard for everything, and music is no different.
Baha'i Blog: What do you hope listeners will walk away with after they've heard the album or your music?
I just hope it can allow someone to travel to different place. I hope they feel their hands in the dirt, the hot sun on their face and Gods infinite love all around them. I hope the Words of God penetrate every cell and change them into what they are meant to become. I hope it eases the mind and grounds the body. This life is very real, it's very hard, I hope it brings some sweetness to their day.
Baha'i Blog: Is there anything else you'd like to share?
You know I recorded this album while in the midst of raising two small children full time. There was a time when I felt like I would never sing again. But even my babies wouldn't let that happen. I sang these song to them all the time and they mirrored back to me that it is important. That my voice is important. That this project is important. One day it clicked and I was back. I hope we all have people in our lives that do that for us, remind us of who we are when we forget.
Baha'i Blog: Thank you so much Tara for doing this interview and thanks for sharing your wonderful music with the world!
You can purchase the album Deliver Me here on 9 Star Media.
Posted by
Naysan is passionate about using the arts and media to explore the teachings of the Baha'i Faith. Back in 2011, Naysan started up the Baha'i Blog project, channeling his experiences in both media and technology companies to help create a hub for Baha'i-inspired content online.
"*" indicates required fields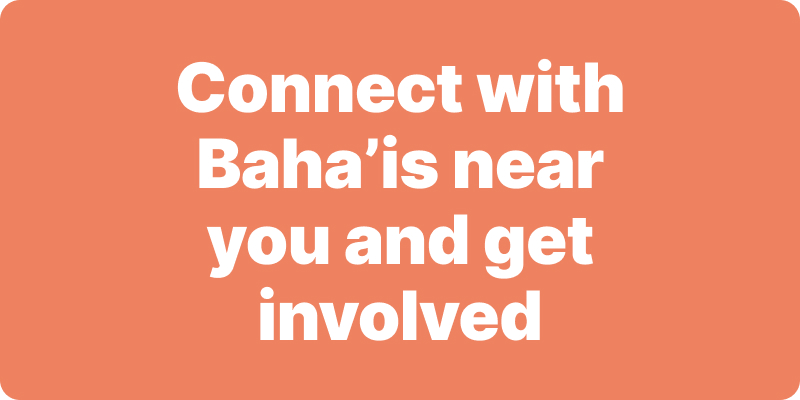 Join activities, celebrations, study groups, spiritual empowerment and education programs for young people, and more.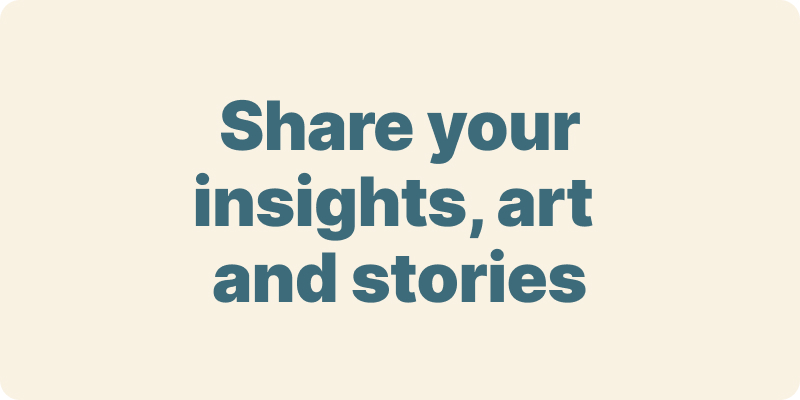 The arts and media have a critical role in how we share our community experiences. We've got resources, projects and more to help you get involved.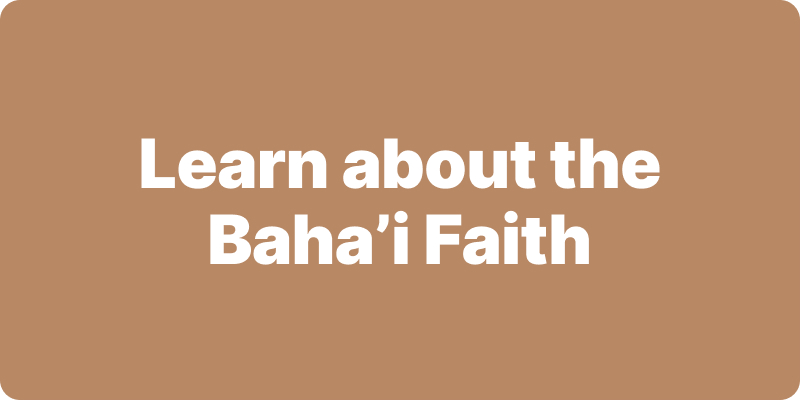 Baha'i beliefs address essential spiritual themes for humanity's collective and individual advancement. Learn more about these and more.
We acknowledge the Traditional Owners of country throughout Australia.

We recognise their continuing connection to land, waters and community. We pay our respects to Aboriginal and Torres Strait Islander people and their cultures; and to elders both past and present.
Baha'i Blog is a non-profit independent initiative
The views expressed in our content reflect individual perspectives and do not represent the official views of the Baha'i Faith.
Visit the site of the
Australian Baha'i Community
and the Baha'i Faith Worldwide