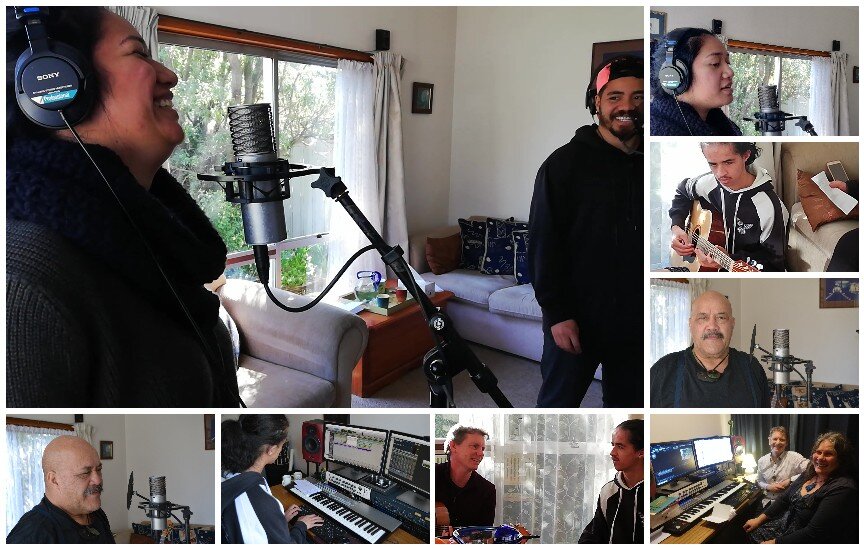 The Baha'i Waiata Project is an initiative of friends in Christchurch, New Zealand. It originated as an artitistic endeavour in honour of the bicentenary of the Birth of the Bab. Nine songs, or waiata, were composed using the prayers and writings of the Bab, Baha'u'llah, and Abdul-Baha which had been translated into the Māori language. The songs vary in genre and include traditional chanting, a children's song, a duet, and reggae. You can watch all the music videos of their songs on their YouTube channel: the Baha'i Waiata Project.
We were excited when the team behind this initiative, DJ, Benji, Chis, Robbie, Ty, Vahid and Megan, agreed to tell us more about their music. Here's what they shared:
Baha'i Blog: Can you tell us a little about yourselves?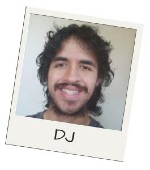 Tēnā koe. My name is Daniel-James MacDonald. I am of Ngāi Tahu and Ngāti Kahungunu descent, currently living in Kaiapoi, New Zealand. I have three older brothers, no sisters. My father is from Waimārama, Hawke's Bay, my mother is from Tuahiwi, Canterbury. I am working as a Kaiāwhina/learning support teacher at Tuahiwi School and learning to be a kaikōrero/orator from my whānau/family at Tuahiwi Marae. It was six years ago that I picked up guitar at school.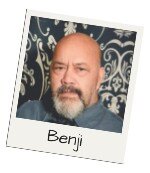 I've resided the last three years in Christchurch/Ōtautahi. I am married to Mele Manutapu (nee Lui), we share six children, and eleven mokopuna/grandchildren. I am Māori via my biological parents, raised in the Bay of Islands by my maternal grandmother, Kahu and her Chilean spouse, Juan Jack Diaz from Valparaíso, Santiago, Chile. We are Ngāti Kahu, Ngāpuhi and Ngāti Pakahi tribespeople of Northland, connected to Whangaroa and Mangonui territories. I became a Baha'i in 1987 after I married Mele, a Baha'i since 1980.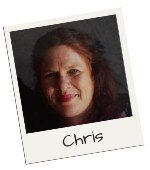 Kia ora. I am of Ngāti Kahungunu and Tūhoe descent and currently live in Ōtautahi. I am a mother, grandmother and teacher in a Kura Kaupapa Māori language immersion school. Ko Christine Pani tōku ingoa.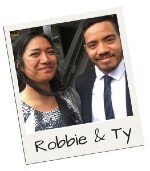 Robbie was born in Huntly, but has grown up in different places around Aotearoa New Zealand. Her Iwi/tribes are Ngāpuhi and Waikato. Ty is of Samoan and English heritage but grew up in Papua New Guinea. Both met through the community building efforts in Porirua New Zealand, and now have two young children together and are currently living in toasty Townsville, Australia.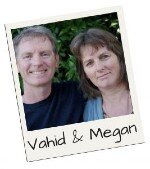 Vahid is originally from Indiana, USA, a music composer by profession. Megan is fourth generation New Zealand European, a registered social worker. We are married, live in Christchurch, and both of us grew up in the Baha'i community. We have experience with community building activities alongside our three children as they have grown, and this is how we met DJ. 
Baha'i Blog: Can you tell us a little bit about the Waiata Project and how it came together?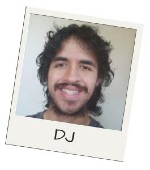 In 2018 a small group of friends gathered for an initial jam. I continued from that time. In 2019 our waiata started to come to life. I composed on the bus, at home, with Vahid, or ideas would come to me out of nowhere… It was a wonderful time in my life.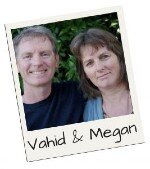 We met regularly to finalise the compositions, get cultural advice from Benji and Chris, and plan recording. We arranged for Ty and Robbie to join us from Porirua to be our main vocalists, and we rallied local Baha'i friends who love singing to rehearse and record as a small chorus. We chose YouTube as a platform so the national community could easily access this resource. Our videos feature nature because there is a profound link between the spiritual world and the environment for indigenous people. Once visual images were filmed by Vahid, and audio arranged, Chris assisted with editing. Our home became a recording studio and a post-production suite! 
Baha'i Blog: What inspired you to create this initiative?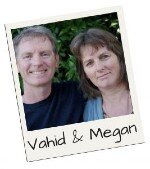 We wanted to create something artistic that would endure as a befitting gift for the bicentenary of the Birth of the Bab.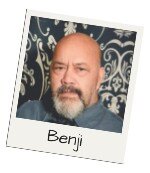 It was a thoughtful and meaningful effort composed by friends desiring to apply rangi/tunes to prayers in Māori. Dr Tom Roa, an elder and academic from Ngāti Maniapoto Iwi and based at Waikato University, had recently completed translations under the guidance of the National Spiritual Assembly of Aotearoa New Zealand.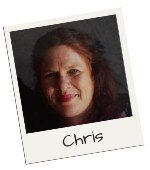 This was an opportunity to share the beautiful Baha'i writings in Te Reo Māori and through music help to bring more joy and comfort to the world.
Baha'i Blog: What was something you learned in the process of working on this project?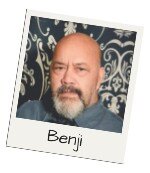 I learnt an expression of whakaiti/humility that I had not quite understood and appreciated before.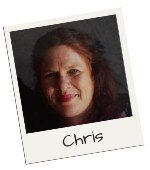 I learnt to trust the friends as we worked together and also to rely on the confirmations of God. The project has reinvigorated me personally and I have seen others responding to the songs and enjoying them, especially children.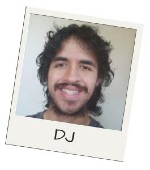 Being under Vahid's wing for those years has impacted me a lot. Now I can confidently sing, arrange, and compose a song. I feel blessed to have been part of it. My Te Reo Māori strengthened as I was starting my journey to learn the language.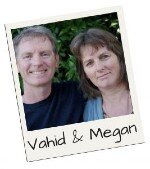 Very little of Vahid's career as a musician involved co-composing so it was good to have some new experiences that strengthened understanding of those processes. Our vocabulary in Māori improved a little, and we have more appreciation of some spiritual concepts within Māori culture, for example, water as a symbol of life, purity, cleansing, and change.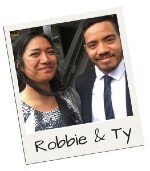 Recording songs is tough, but when you have a dedicated and inspired team, it makes the journey a lot easier. It can be hard to imagine a collaborative effort that can get a large number of community members directly involved, but we've learned it's not only possible, but uplifting and beautiful for a community to offer such a love-filled gift.
Baha'i Blog: What do you hope people will take away with them after they've finished listening to your music or watching your videos?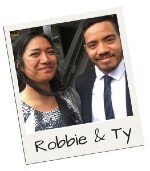 We hope that it will inspire others to sing in Te Reo and put more prayers translated into Te Reo to music. We hope those newly introduced to the Baha'i Faith, especially tangata whenua/indigenous people, can listen to the music and feel the connection between Baha'u'llah's message and Te Ao Māori/The Māori World.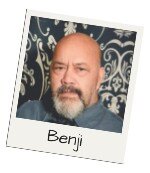 I desire that its sounds, words and meanings will capture listeners' hearts and move them to learn more. I earnestly hope that they will memorise such words and music, and feel the magic that these create. I hope that they will share what they have received. But when our native Te Reo Māori is utilised that it's pronunciation is expressed with integrity, dignity and a respect for its origin and originators whose speech we are attempting to repeat for the benefit of those who are here and for those who come after.
Baha'i Blog: How has the project been received so far?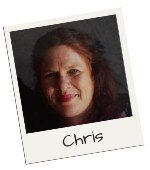 The songs and karakia/prayer meet certain needs for different purposes. It is wonderful to have songs for healing, children, assistance, and be able to use them in personal and communal prayer.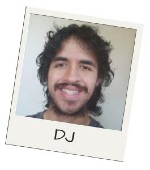 The Waiata Project has been well received here in New Zealand. I've had friends contact me from all around the country sharing videos, ideas and appreciation.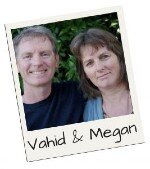 Individuals have been learning the songs in schools, children's classes and devotional meetings. A virtual choir recording of the Prayer for the Pacific was created for the Australian Baha'i Choral Festival in 2020. So far there's been a total of 35,317 views on YouTube, with most views being Mō te Whakaora (Healing Prayer) chanted by Benji.
Baha'i Blog: What else are you working on?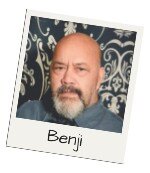 Memorisation of further translated prayers and some Hidden Words that I can adapt and chant.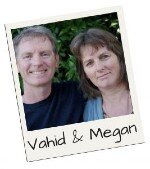 DJ, Megan and Vahid have been working on some new waiata using Baha'i Writings.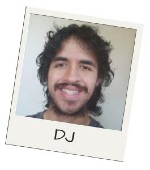 "A magician doesn't reveal his secrets!"
Baha'i Blog: Thank you all, for your time and for telling us all about the Baha'i Waiata Project.
You can find the videos from this wonderful initiative here: the Baha'i Waiata Project
Posted by
In her innermost heart, Sonjel is a stay-at-home parent and a bookworm with a maxed out library card but professionally she is a museologist with a background in English Literature. She currently lives on Prince Edward Island, an isle in the shape of a smile on the eastern Canadian coast. Sonjel is a writer who loves to listen to jazz when she's driving at night.
"*" indicates required fields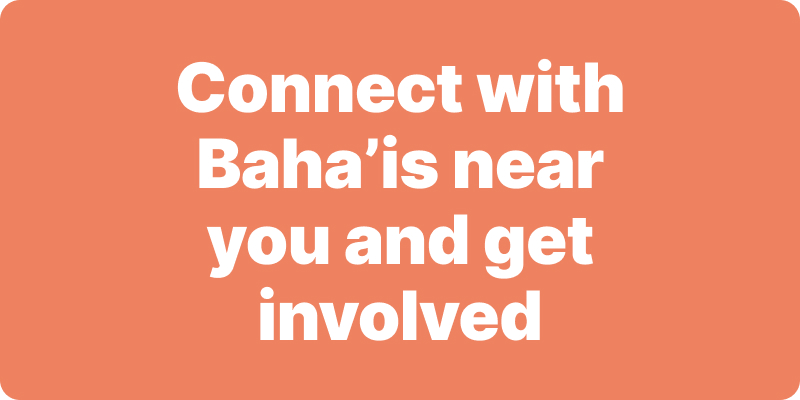 Join activities, celebrations, study groups, spiritual empowerment and education programs for young people, and more.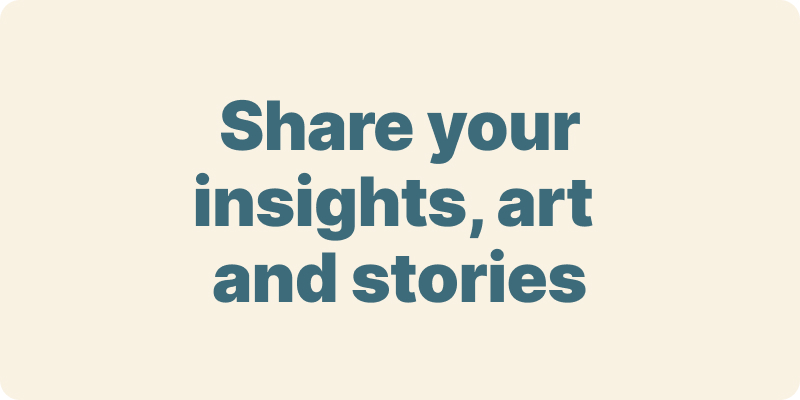 The arts and media have a critical role in how we share our community experiences. We've got resources, projects and more to help you get involved.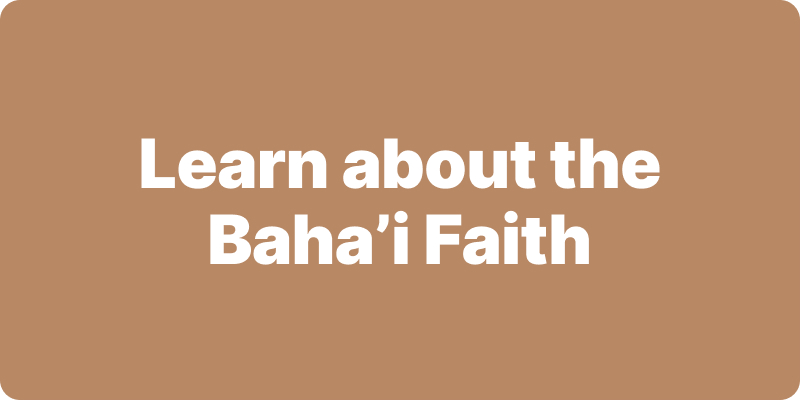 Baha'i beliefs address essential spiritual themes for humanity's collective and individual advancement. Learn more about these and more.
We acknowledge the Traditional Owners of country throughout Australia.

We recognise their continuing connection to land, waters and community. We pay our respects to Aboriginal and Torres Strait Islander people and their cultures; and to elders both past and present.
Baha'i Blog is a non-profit independent initiative
The views expressed in our content reflect individual perspectives and do not represent the official views of the Baha'i Faith.
Visit the site of the
Australian Baha'i Community
and the Baha'i Faith Worldwide