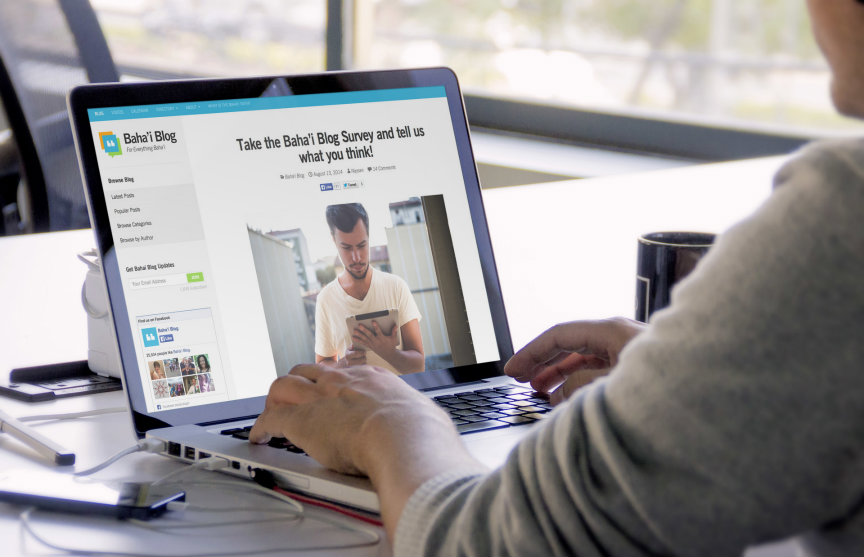 Several weeks ago we conducted a short five minute survey here on Baha'i Blog. We wanted to find out how we could improve the site, and to learn more about what our readers wanted to see more (or less) of, and how the site was helping everyone.
There was a ton of great feedback and I've broken down some of the main results below and added responses to some of the key recommendations we received, so let's take a look at what you all had to say!
The good news is that when we asked the question "How likely would you recommend Baha'i Blog to a friend (from 0-10)? ", 41% gave us a 10 out of 10, and 18% gave us a 9 out of 10, so that's 59% who ranked Baha'i Blog pretty highly! Yay!
Here's what the ratings looked like: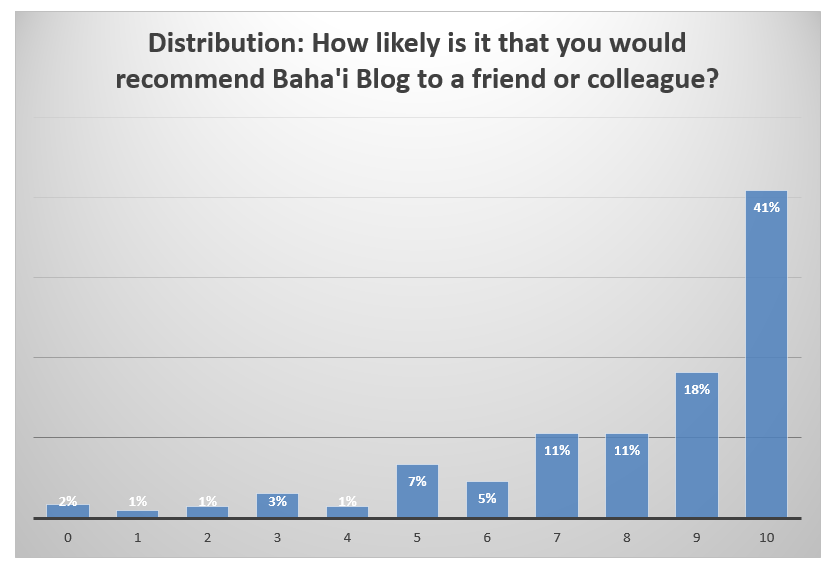 Here are just a couple of examples of the positive feedback we received:
One of the first things I check when I open my e-mail is to see what gem Baha'i Blog has today, Great job. Love it. Change if you must but don't stop.
I really have nothing to add. I love the variety, the quality of the writing, the frequency (often, but not too often), the frequent inclusion of the arts, the serious and enlightening discussions. It's great.
Well that's great to hear!
Okay now let's continue!
Your Favourite Topics
When we asked you "Which topics are of most interest to you?", there was a pretty even spread, and again many of the comments mentioned that they liked the diversity of topics covered, but here's the order of topics you prefered, starting with the most popular:
1. Spiritual transformation (e.g. How Prayers Can Help Us Solve Problems: A Personal Reflection).
2. Baha'i history (e.g. Ugo Giachery: A Spiritual Hero with Practical Feet).
3. Social transformation (e.g. Junior Youth Matter: 4 Principles for Social Transformation).
4. Common questions (e.g. Why is the Baha'i World Centre in Israel?).
5. Institute process and programs of growth (e.g. 6 Ways Study Circles have Helped the Baha'i Community).
6. The arts, albums and book reviews (e.g. 19 Beautiful Baha'i Jewellery Pieces Available on Etsy).
And while most people are happy with how things are going on Baha'i Blog, there were a number of suggestions asking for more things to be featured and/or provided on the Blog, so let's go through them:
More Resources
A lot of our readers want to see more posts relating to resources, including those relating to the institute process and core activities (like children's classes, devotional gatherings, etc) and also materials which can be used for other activities.
Don't forget that we have the Baha'i Blog Resource Directory set up for things like this. The Directory lists everything from websites to music and apparel and other wonderful initiatives submitted by our users.
We would love to see more and more added to the Directory, so if there's something you know of or are involved with which isn't already there, then please submit it to the Directory.
In the meantime, here are a couple of recent posts we put together relationg to resources….
some examples of existing Baha'i Blog posts relating to resources which you may find useful:
21 Practical Baha'i Blog Posts for You and Your Community
Many friends and various Baha'i communities often ask for suggestions relating to more "practical" resources and ideas relating to the Faith. Even in Baha'i Blog's recent survey, a lot of the participants asked for more posts about the types of resources available for individuals and communities to use. So I've compiled a list of 21 "Practical" resource-related Baha'i Blog posts which you may find useful. Continue reading…
22 Baha'i Blog Posts Related to the Institute Process
Of the eight articles we publish every month, we always try to have at least one of them relate to the Institute Process in some way, and so here's a roundup of 22 Baha'i Blog articles we've published over the last few years which relate in various ways to the Institute Process. Continue reading…
More Talks
One of the most common requests we received was for more Baha'i-related talks. We were really happy to hear this as we're very passionate about talks as well, and we are working hard to increase the number and diversity of talks we have available. We're going to set up a dedicated page just for talks (just like our Video page), but please keep in mind that we are trying to do things the right way by seeking the permission of the speakers and those in charge of the event where the speaker presented before we post anything.
We'd really love your help with this as well, so if any of you know of any relevant talks which we may be able to obtain and add to the site (and/or the details of those whom we would need to get permission from), then if you could help us with the leg work, we'd really appreciate it. You can send us an email at: [email protected]
In the meantime in case you missed some of them, you can find the Baha'i Talks we have available here.
More Music
Some Baha'i Blog readers wanted us to feature more Baha'i musicians and their music, and to know where they could find Baha'i Music. That's great to hear because we're huge fans of Baha'i-inspired music and we've been doing our best over the last few years to showcase as much of this as possible. (Keeping in mind that we only post twice a week so we can't do an artcile on everything we come across, but we do our best to showcase as much as possible.)
As a response to this I recently posted a Baha'i Blog posts called 28 Baha'i Musicians and Albums featured on Baha'i Blog which I've also listed below along with a couple of other great music-related posts you may have missed.

28 Baha'i Musicians and Albums featured on Baha'i Blog
As a result of the feedback from the survey, I thought it would be a good idea to do a round-up of the musicians and albums we've featured here on Baha'i Blog, as many of you may have missed them. So ladies and gentleman, here are 28 Baha'i-inspired albums and musicians featured on Baha'i Blog you may have missed, starting from our earliest to our most recent posts: Continue reading…

Where to find Baha'i Sheet Music Online
In this day and age it's become much easier to get a hold of new information and materials. Years ago, if you wanted to play an instrument like your guitar or keyboard at a gathering or camp, you'd have to get things like sheet music off other people and from books at Baha'i stores. Now, all you have to do is get online, grab the music yourself from the comfort of your own home and print it off! Music is a important ingredient at feasts, firesides, devotionals, childrens classes, and many other Baha'i meetings, as it is a ladder to the soul. So getting those upbeat tunes to sing along with and liven up your events is a must! Continue reading…
Choral Music in the Baha'i Community
Much has been written in previous Baha'i Blog posts about singing, but mostly in connection with soloists, often combined with instruments. Less has been said here about group singing, which is an important branch of vocal music. Baha'is have been encouraged by the Central Figures, the Guardian and the Universal House of Justice to incorporate music and singing into all aspects of Baha'i community life. Continue reading…
Baha'i Blog in More Languages
A lot of our readers have asked that we also provide non-English versions of Baha'i Blog. This is something we've been looking into from the beginning and are hoping to get off the ground, but much of this will depend on the resources we have available and how they relate to the specific needs as it's extremely time intensive. We'll definitely let everyone know when we launch Baha'i Blog in another language.
Well that's it for now, and thanks everyone for continuing to support Baha'i Blog! A special mention as well to all those who participated in the survey.
If you have any other ideas or suggestions and/or would like to help or contribute to Baha'i Blog in any way, please send an email to [email protected].
Posted by
Naysan is passionate about using the arts and media to explore the teachings of the Baha'i Faith. Back in 2011, Naysan started up the Baha'i Blog project, channeling his experiences in both media and technology companies to help create a hub for Baha'i-inspired content online.
"*" indicates required fields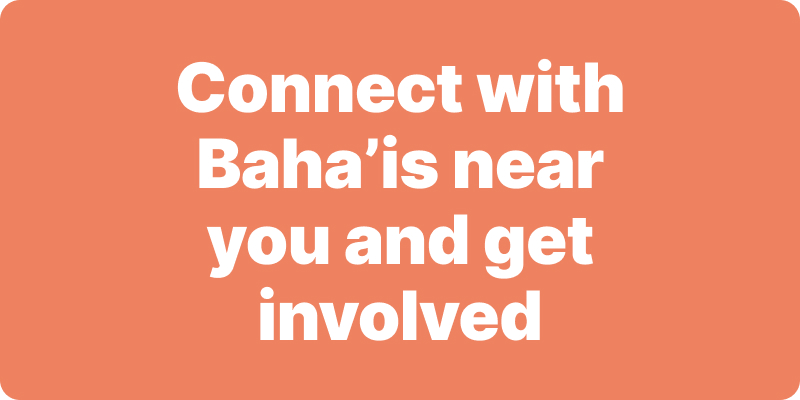 Join activities, celebrations, study groups, spiritual empowerment and education programs for young people, and more.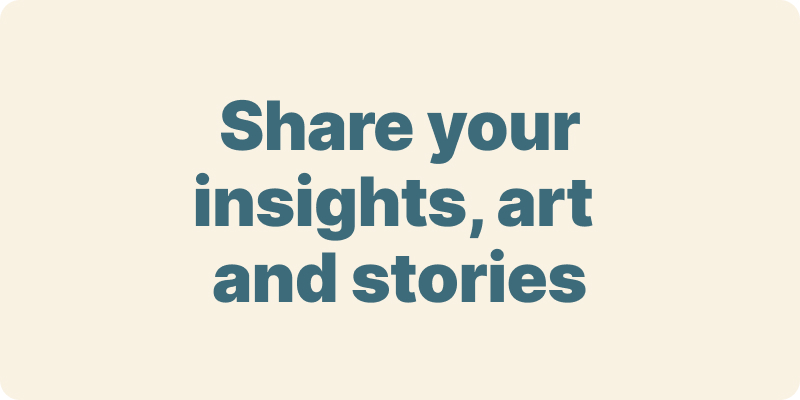 The arts and media have a critical role in how we share our community experiences. We've got resources, projects and more to help you get involved.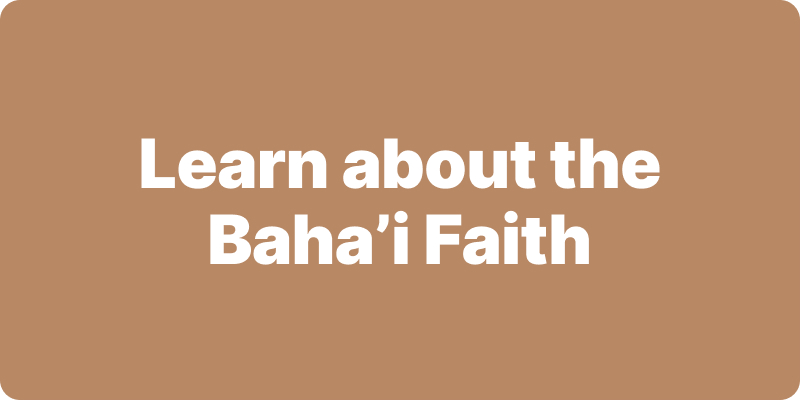 Baha'i beliefs address essential spiritual themes for humanity's collective and individual advancement. Learn more about these and more.
We acknowledge the Traditional Owners of country throughout Australia.

We recognise their continuing connection to land, waters and community. We pay our respects to Aboriginal and Torres Strait Islander people and their cultures; and to elders both past and present.
Baha'i Blog is a non-profit independent initiative
The views expressed in our content reflect individual perspectives and do not represent the official views of the Baha'i Faith.
Visit the site of the
Australian Baha'i Community
and the Baha'i Faith Worldwide